As I'd men­tioned before, I've started work­ing with fruit juice as a sweet­ener in some bak­ing exper­i­ments. Why not just use agave or maple syrup, you ask? Well, there is some con­tro­versy regard­ing the safety of agave nec­tar in larger quan­ti­ties (just Google it, if you're curi­ous) and maple syrup is ter­ri­bly expen­sive to be throw­ing willy-nilly into every recipe. That com­bi­na­tion, plus a curi­ous sit­u­a­tion that hap­pened to the son of a friend of mine, had me won­der­ing what options there were for good baked goods made with fruit and fruit juice.
A for­mer co-worker of mine came to me with one of the more per­plex­ing food intol­er­ances I've been asked about: her son could tol­er­ate cane sugar and fruit sugar, but not within 4 hours of each other or he would break out into hives. She was look­ing for baked snacks she could pack up to send with him to day­care that wouldn't cause him to react with the fruit juice he was served.
It got me think­ing about bak­ing with fruit juice. Tran­si­tion­ing from a solid sugar (cane) to any sort of liq­uid changes the chem­istry of a recipe. Fruit juice in itself isn't sweet enough or thick enough to do much of any­thing in a recipe. Even con­densed fruit juice isn't the best option, as it's vis­cos­ity if still very thin. So, I deter­mined the best way to approach this was to take some fruit juice con­cen­trate and fur­ther reduce it, cre­at­ing a thick juice syrup with a bet­ter con­sis­tency for baking.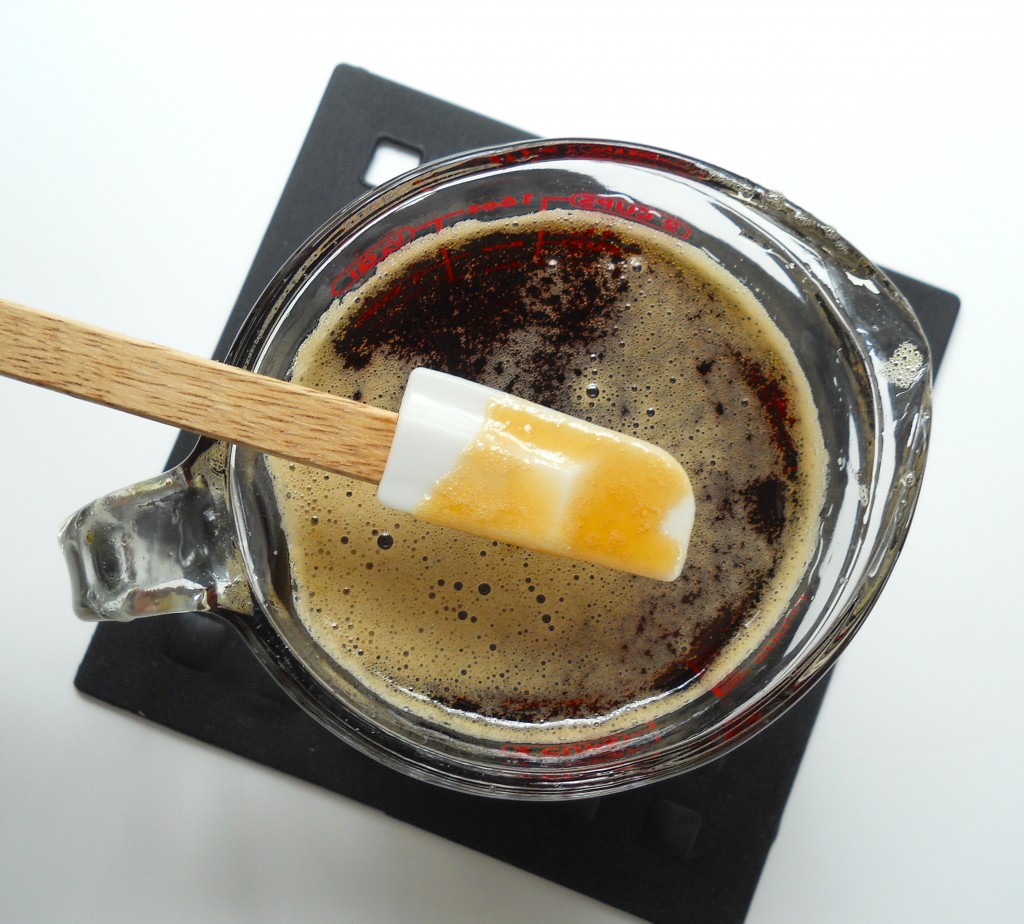 Fruit Juice Reduction
1– 12 oz. con­tainer of 100% fruit juice con­cen­trate (more neu­tral fla­vors like apple or white grape are rec­om­mended, unless a bolder fla­vor will work with what you're making)
In a pot on the stove top, sim­mer the juice con­cen­trate until reduced by 1/3 (1 con­tainer of juice should reduce down to 1 cup), about 10 min­utes. Once it's started to reduce, I typ­i­cally start pour­ing it into a mea­sur­ing cup and if it's not reduced enough, keep dump­ing in back in the pot to sim­mer some more. Remove from heat and let juice cool com­pletely before using. Store left­over FJR in a con­tainer in the fridge for up to 2 weeks.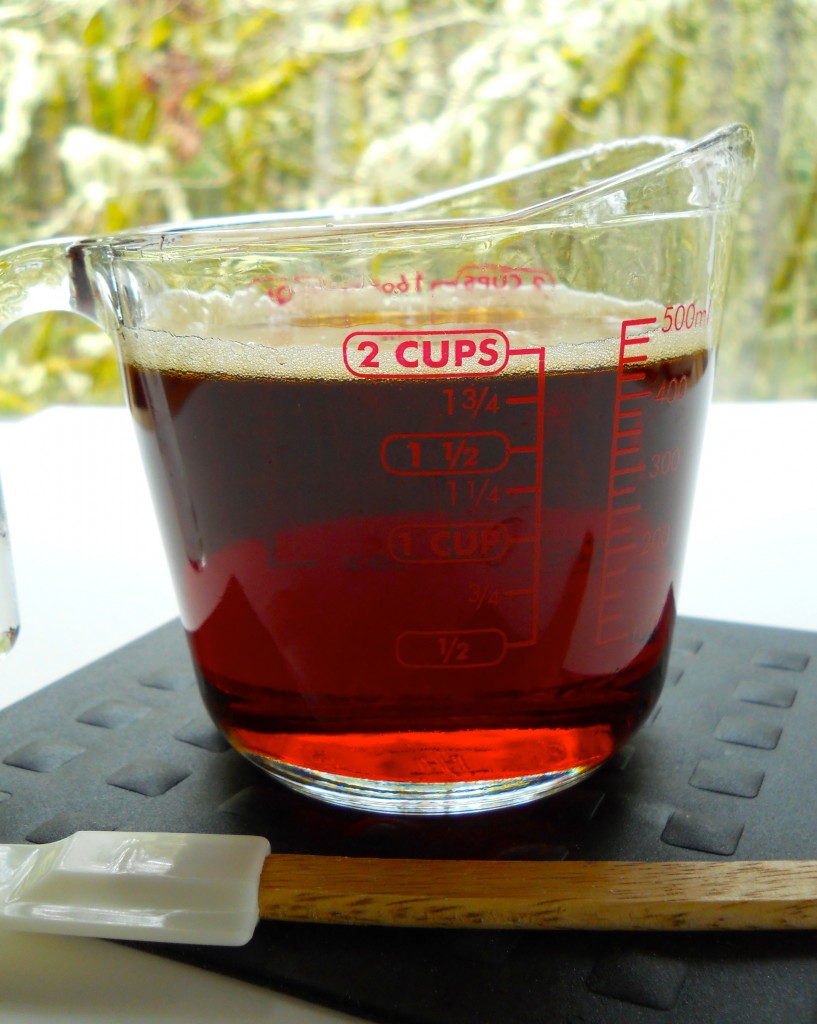 Unfor­tu­nately, there is no easy x-for-x sub­sti­tu­tion for using this in recipes. How much depends on many fac­tors includ­ing the kind of baked good, the amount of other liq­uids, the amount of sweet­ener, etc. Rest assured, I am work­ing on round­ing up a posse of recipes using this reduc­tion. Keep your eyes out for later this week, when I unveil my first fruit juice sweet­ened recipe!