Well, it's here.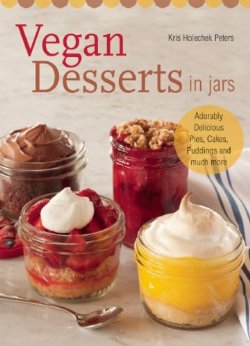 So bust out your can­ning jars and get ready to flood the world with desserts so cute, your brain will hurt a little.
This has been a very fun project for me, one that I lob­bied my pub­lish­ers to let me do for almost three years.  Bet­ter late than never, par­tic­u­larly now that the can­ning jar is an unstop­pable force that is tak­ing craft­ing, cook­ing and home dec­o­rat­ing by storm.
Cuter than a muf­fin tin.  Great for trans­port­ing and gift­ing.  And they (the­o­ret­i­cally) help with por­tion con­trol.  That is, if you don't eat three jars in one sitting.
I can­not tell a lie.  It does hap­pen.  You've been warned.