Updated 11/2/12 *The win­ners are– Katie! Lois! Mary! You are the lucky win­ners! I will be in touch for your ship­ping information.*
Some babies don't wait the full term to enter this world and the same can be said for cook­books. I've been so focused on my early Novem­ber drop date for The I Heart Trader Joe's Veg­e­tar­ian book, imag­ine my sur­prise when Ama­zon began ship­ping them early!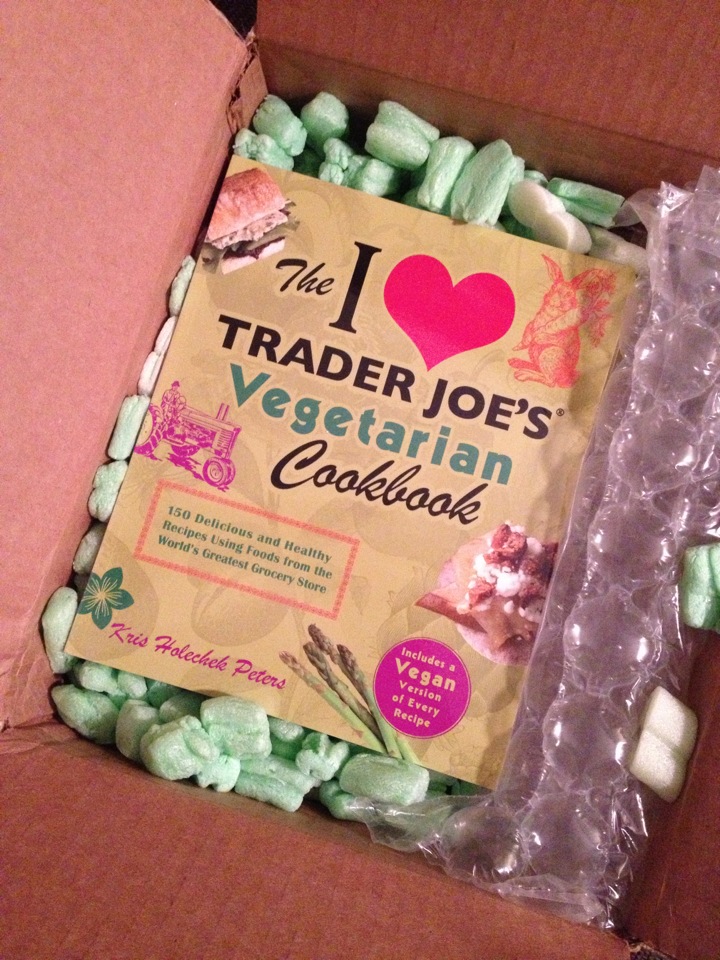 Like any proud mama, I want to share the love, which is why we're going to do a giveaway!
Leave a com­ment with your favorite TJ's goodie and you'll be entered to win a copy of the book! US res­i­dents only (sorry!). I'll pick 3 folks next Friday.
Happy nom­ming!