Updated 11/2/12 *The winners are- Katie! Lois! Mary! You are the lucky winners! I will be in touch for your shipping information.*
Some babies don't wait the full term to enter this world and the same can be said for cookbooks. I've been so focused on my early November drop date for The I Heart Trader Joe's Vegetarian book, imagine my surprise when Amazon began shipping them early!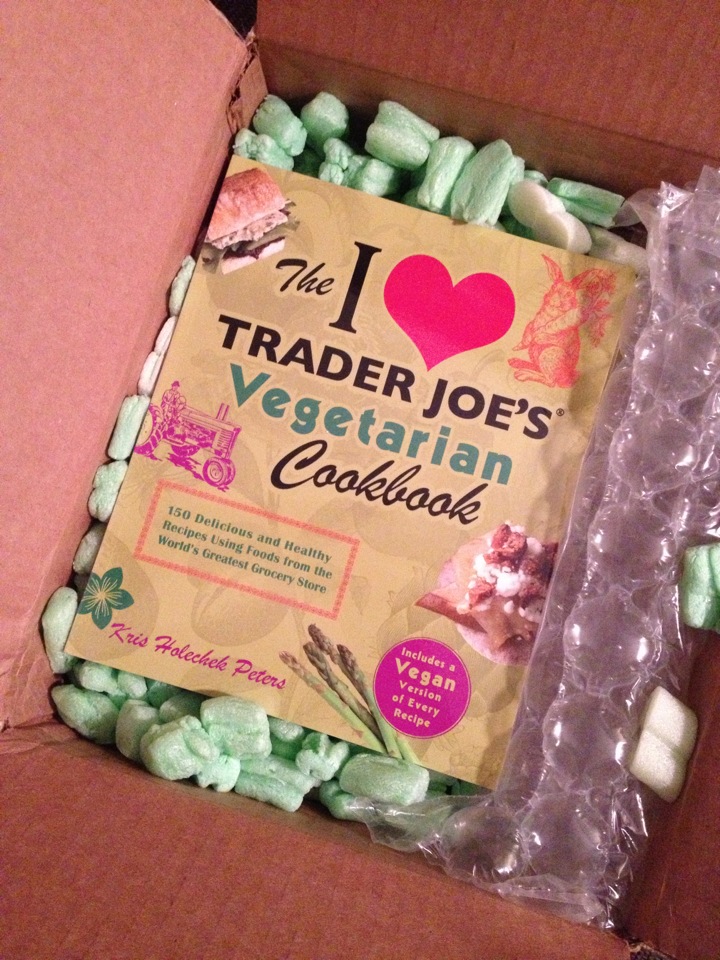 Like any proud mama, I want to share the love, which is why we're going to do a giveaway!
Leave a comment with your favorite TJ's goodie and you'll be entered to win a copy of the book! US residents only (sorry!). I'll pick 3 folks next Friday.
Happy nomming!