OMG- a treat of the week!
My boss celebrated her last day at work yesterday, after 13 years with our organization. This year she has committed to baking one cake per week and blogging about it. Naturally, the theme of our going away celebration for her was cake-related, with folks bringing in cakes of all kinds. I whipped up a variation of one of the cakes she made earlier this year, but, of course, I couldn't leave well enough alone. What can I say- I like to break the rules.
This is a tender Bundt cake, studded with tangy rhubarb and strawberries and topped with a crumb topping. Can you get more delicious than that? If you have an abundance of rhubarb (is there such a thing as too much rhubarb? I argue not.) this is a perfect delivery device for consuming some of it.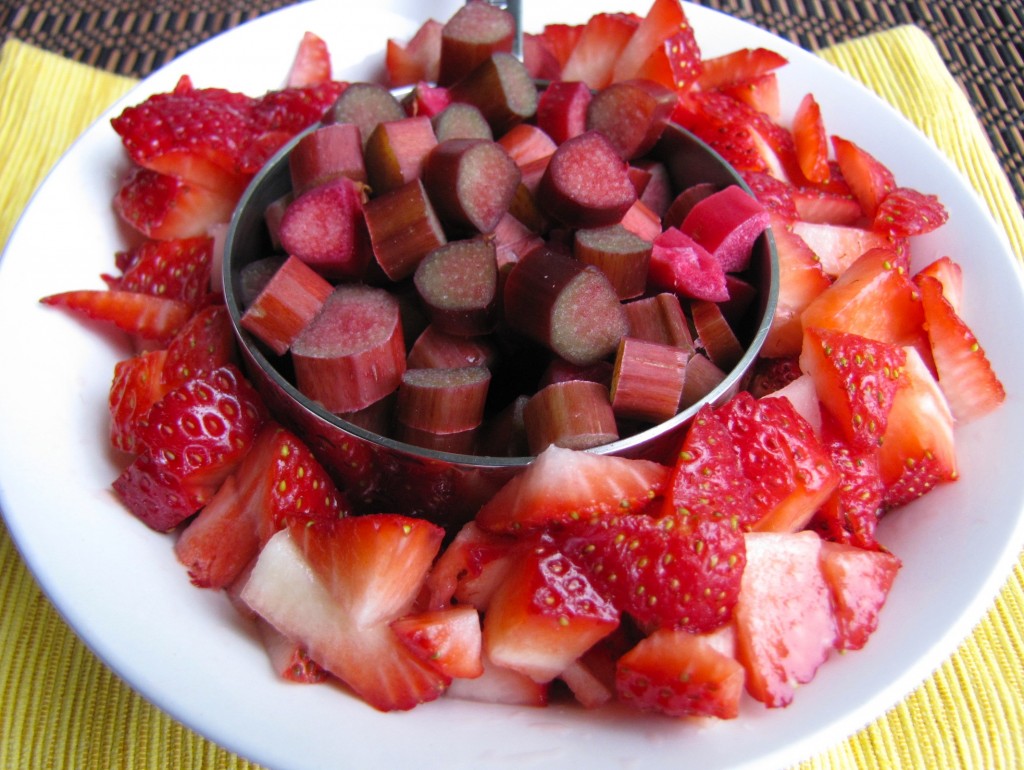 Crumb Topping:
1/2 cup unbleached all-purpose flour
1/4 cup evaporated cane sugar
1/4 cup butter, cold
Cake:
2 1/2 cups unbleached all-purpose flour
1 teas. baking powder
1/2 teas. salt
1/2 cup shortening (or use your favorite vegan margarine)
1 cup evaporated cane sugar
1/2 cup brown sugar
1 cup plus 2 tbsp. milk of choice
1/2 teas. mild vinegar
1 teas. vanilla
1 cup chopped rhubarb, in 1/2 inch chunks
1 cup chopped fresh strawberries, cut into 1/2 in chunks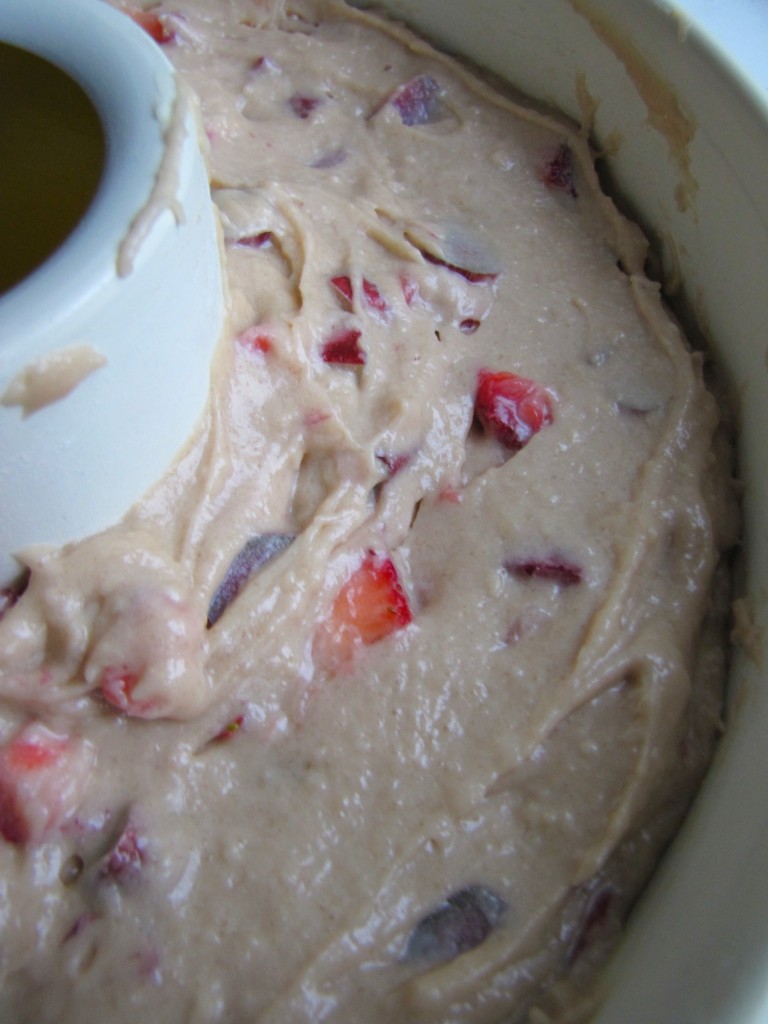 Preheat an oven to 350. Lightly grease and flour a Bundt cake or 10-12 cup tube cake pan.
To make the topping, in a small bowl combine the flour and sugar. Cut in the margarine or butter with a pastry cutter or the back of a fork until a clumpy meal comes together. Keep topping chilled.
To make the cake, in a medium sized bowl, combine the flour, baking powder and salt. In a large bowl, cream together the shortening and sugar. Add the milk and vinegar and let it sit for a minute. Cream together well and add the vanilla. In two batches, add the dry ingredients to the wet until just mixed. Gently add the rhubarb and strawberries and then spread the batter in the pan. Top with the topping.
Bake for 40-45 minutes, until golden and a toothpick comes out clean when tested. Let cake cool completely in the pan before gently loosening with a knife and removing from pan.
***
For other escapades in strawberry/rhubarb love, check out these older posts on making jam and pie.