My love of pan­cakes is deep and eter­nal. I'll take them over waf­fles, any day. I'll take them over crepes… most days.
So it brings me much joy to cel­e­brate a hol­i­day ded­i­cated to them, if by "cel­e­brate" we mean "for­get about and eat an Eng­lish muf­fin for break­fast". Alas, there will be many pan­cakes in my future, so I'm not too torn up about it.
In recog­ni­tion of this most excel­lent hol­i­day, here are some break­fast sug­ges­tions, start­ing with one of my favorite pan­cake recipes: Cin­na­mon Toast Yum Pan­cakes.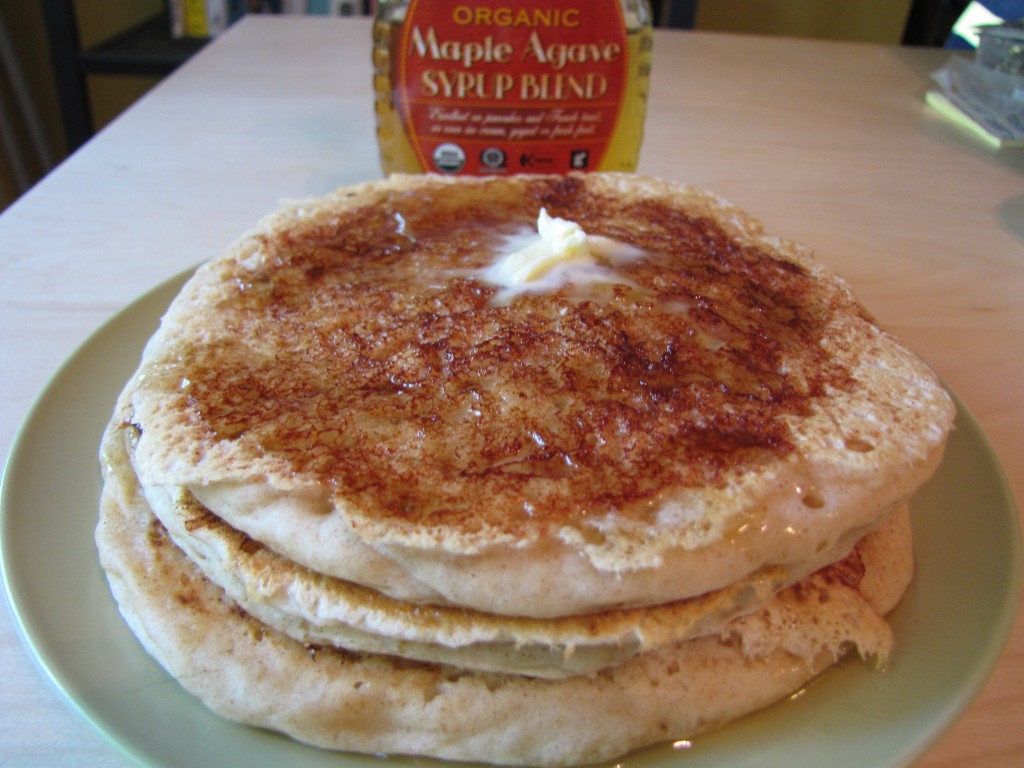 You could serve these bad boys up with some Sundried Tomato Tofu Scram­ble or with a nice green smoothie on the side. You could make some glo­ri­ous pan­cake sam­miches, stuffed with veg­gie sausage and maple syrup. Or, just make some basic pan­cakes and smother with Blue­ber­ries and Cream Sauce.
If you missed out on pan­cakes this morn­ing, like myself, remem­ber– there is always brinner!