My love of pancakes is deep and eternal. I'll take them over waffles, any day. I'll take them over crepes… most days.
So it brings me much joy to celebrate a holiday dedicated to them, if by "celebrate" we mean "forget about and eat an English muffin for breakfast". Alas, there will be many pancakes in my future, so I'm not too torn up about it.
In recognition of this most excellent holiday, here are some breakfast suggestions, starting with one of my favorite pancake recipes: Cinnamon Toast Yum Pancakes.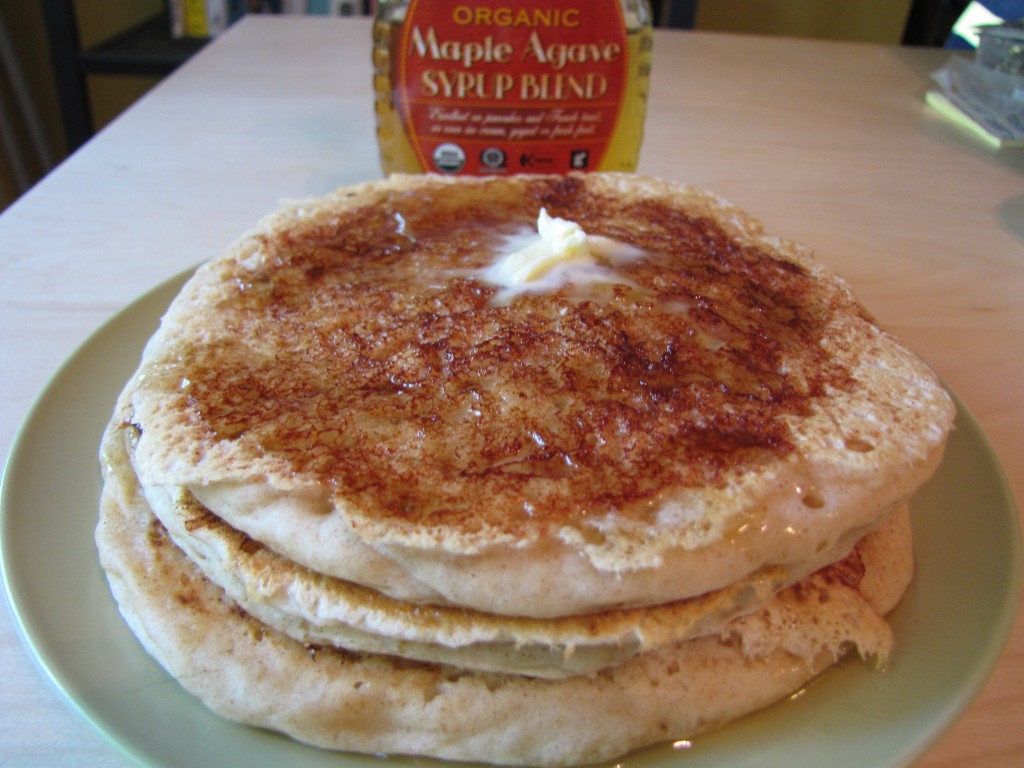 You could serve these bad boys up with some Sundried Tomato Tofu Scramble or with a nice green smoothie on the side. You could make some glorious pancake sammiches, stuffed with veggie sausage and maple syrup. Or, just make some basic pancakes and smother with Blueberries and Cream Sauce.
If you missed out on pancakes this morning, like myself, remember- there is always brinner!