Blog reader Sher recently messaged me with a baking challenge of sorts. She was looking for a healthy, hearty breakfast cookie that she could feel good about giving her kids, but that they would actually, you know, eat.
Challenge accepted, my friend. This was especially timely because I've been in a bit of a baking slump lately. While I've been baking some good old standby recipes, I haven't been feeling terribly inspired.
After playing around with a handful of ideas, I came up with these soft, chewy cookies that are just sweet enough to classify as a cookie, yet truly hold their own as a highly portable breakfast. Pair with a piece of fruit and perhaps some almond or hemp milk. I promise they will make getting out of bed easier.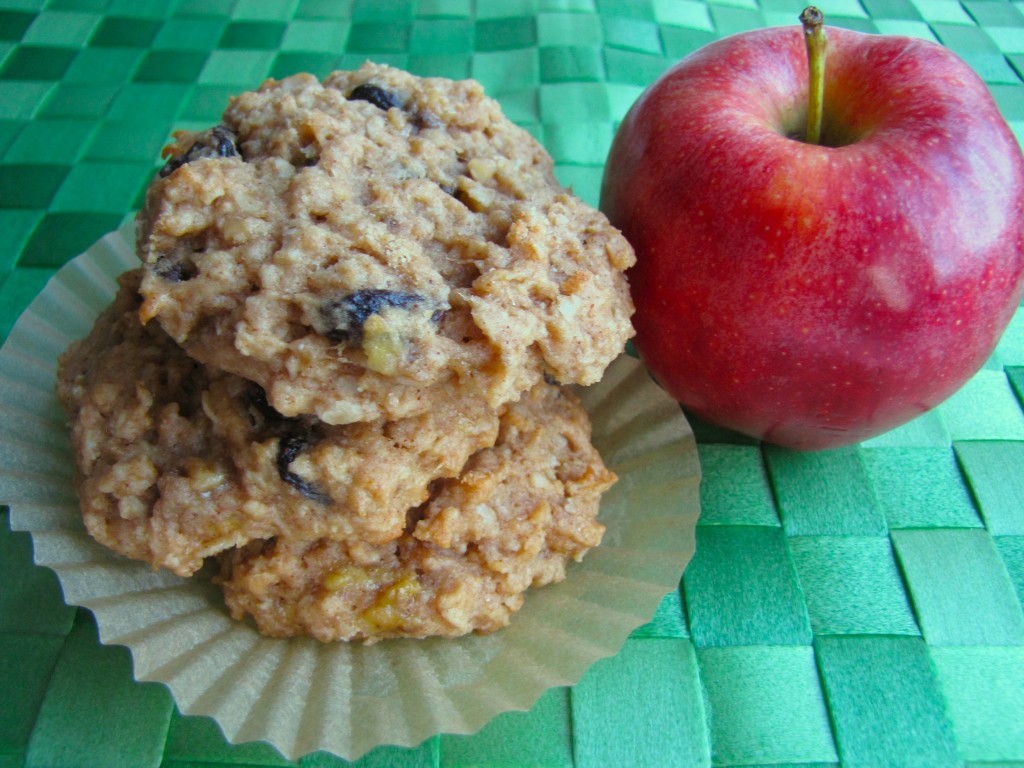 Breakfast Cookies
1 cup rolled oats
1/2 cup white whole wheat flour
1/2 cup unbleached all-purpose flour (can use more WWW flour)
2 tbsp. evaporated cane juice (or other granulated sugar)
1/2 teas. cinnamon
1/2 teas. baking powder
1/4 teas. salt
2 very ripe bananas, gently mashed (you want some lumps)
1/2 cup almond butter
1/4 cup vegetable oil
2 tbsp. maple syrup or agave
1/4 teas. vanilla
1/3 cup raisins
Preheat oven to 350. Line cookie sheets with parchment.
In a small bowl, combine the oats, flours, cane juice, cinnamon, baking powder and salt. In a large bowl, combine the bananas, almond butter, vegetable oil, maple syrup and vanilla until smooth. Add the dry ingredients in batches, including the raisins in the last batch, and mix until dough comes together and the dry is incorporated.
Spoon out the dough into large, 2 tbsp. sized balls onto the parchment. Flatten slightly. Bake for 16-18 minutes, or until set and lightly brown on the edges. Let cookies cool on the sheet, on a cooling rack, for 10 minutes before transferring cookies to rack.
Makes 12 extra large cookies or 24 regular sized cookies (reduce bake time to 10-12 minutes for regular sized cookies).
*Mix it up with peanut butter and chocolate chips in place of the almond butter and raisins.*
Any other baking challenges out there?