Blog reader Sher recently mes­saged me with a bak­ing chal­lenge of sorts. She was look­ing for a healthy, hearty break­fast cookie that she could feel good about giv­ing her kids, but that they would actu­ally, you know, eat.
Chal­lenge accepted, my friend. This was espe­cially timely because I've been in a bit of a bak­ing slump lately. While I've been bak­ing some good old standby recipes, I haven't been feel­ing ter­ri­bly inspired.
After play­ing around with a hand­ful of ideas, I came up with these soft, chewy cook­ies that are just sweet enough to clas­sify as a cookie, yet truly hold their own as a highly portable break­fast. Pair with a piece of fruit and per­haps some almond or hemp milk. I promise they will make get­ting out of bed easier.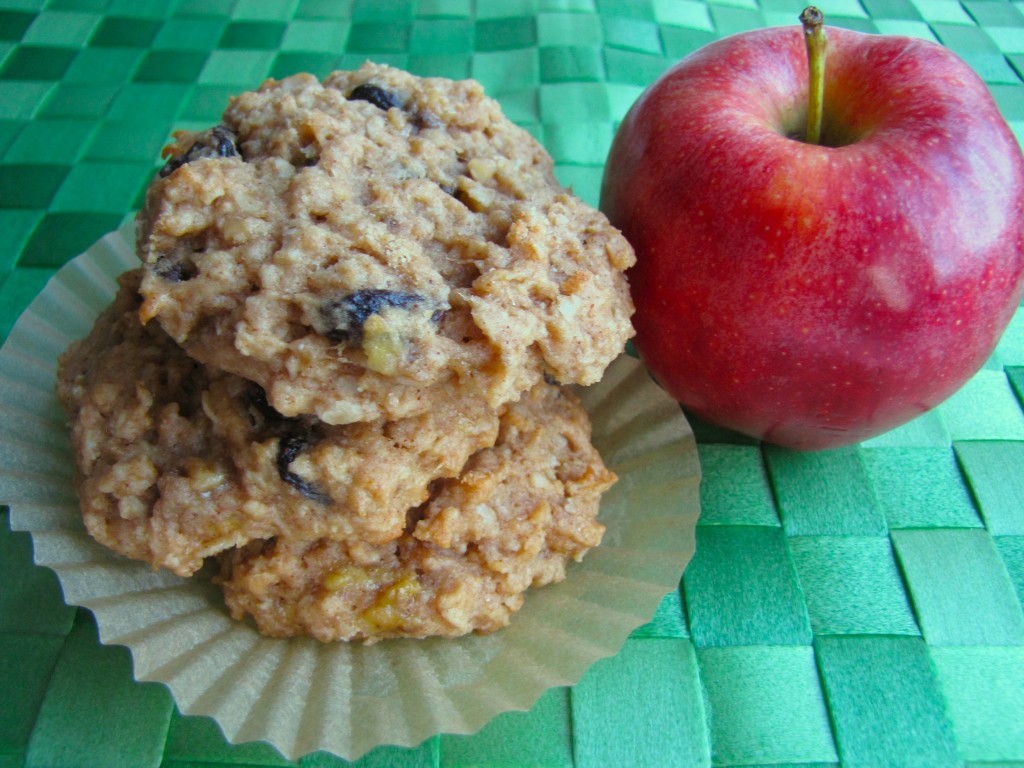 Break­fast Cookies
1 cup rolled oats
1/2 cup white whole wheat flour
1/2 cup unbleached all-purpose flour (can use more WWW flour)
2 tbsp. evap­o­rated cane juice (or other gran­u­lated sugar)
1/2 teas. cin­na­mon
1/2 teas. bak­ing pow­der
1/4 teas. salt
2 very ripe bananas, gen­tly mashed (you want some lumps)
1/2 cup almond but­ter
1/4 cup veg­etable oil
2 tbsp. maple syrup or agave
1/4 teas. vanilla
1/3 cup raisins
Pre­heat oven to 350. Line cookie sheets with parchment.
In a small bowl, com­bine the oats, flours, cane juice, cin­na­mon, bak­ing pow­der and salt. In a large bowl, com­bine the bananas, almond but­ter, veg­etable oil, maple syrup and vanilla until smooth. Add the dry ingre­di­ents in batches, includ­ing the raisins in the last batch, and mix until dough comes together and the dry is incorporated.
Spoon out the dough into large, 2 tbsp. sized balls onto the parch­ment. Flat­ten slightly. Bake for 16–18 min­utes, or until set and lightly brown on the edges. Let cook­ies cool on the sheet, on a cool­ing rack, for 10 min­utes before trans­fer­ring cook­ies to rack.
Makes 12 extra large cook­ies or 24 reg­u­lar sized cook­ies (reduce bake time to 10–12 min­utes for reg­u­lar sized cookies).
*Mix it up with peanut but­ter and choco­late chips in place of the almond but­ter and raisins.*
Any other bak­ing chal­lenges out there?