So this is a quick Treat of the Week that I feel is a cheat because:
1.) It's not actually my recipe
2.) It's not so much a recipe as it is food assembly
Alas, it's in alignment with my cleanse. Oh yes, and it's delicious.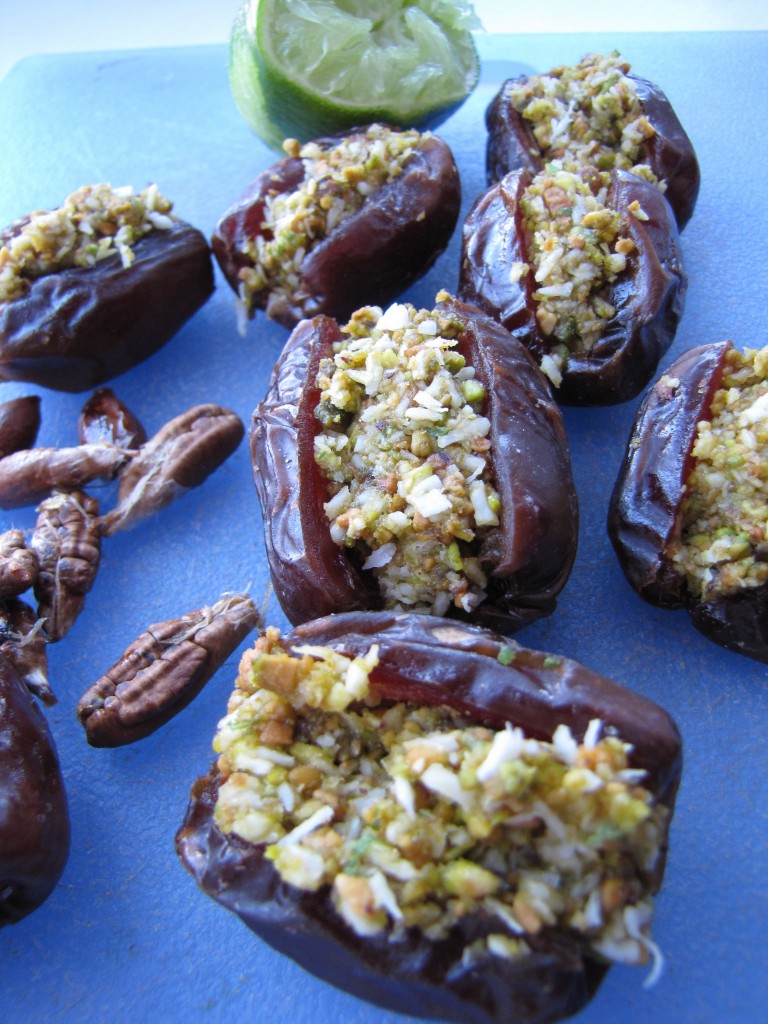 I used this recipe, but added some lime juice and zest to the mix- delicious! These tasty morsels and hitting the spot when the chocolate cravings kick in. Plus, we all know that I have a soft spot for pistachios, so that doesn't hurt either.
Do you have any simple sweet treats from nature that you turn to?