In the magical inbetween world, less sweet and buttery than a bar but not as fluffy as a cake, lies a dense but moist creation, speckled with deliciousness. I've been making all sorts of creations that are some weird cake/bar hybrid… handheld, delicious and full of goodness!
You see, I love stuff in my baked goods. Nuts, chocolate chips, dried fruit- one or all, I love them. Sadly, not everyone enjoys great amounts of debris in their baked goods.
But sometimes you gotta do things just for yourself.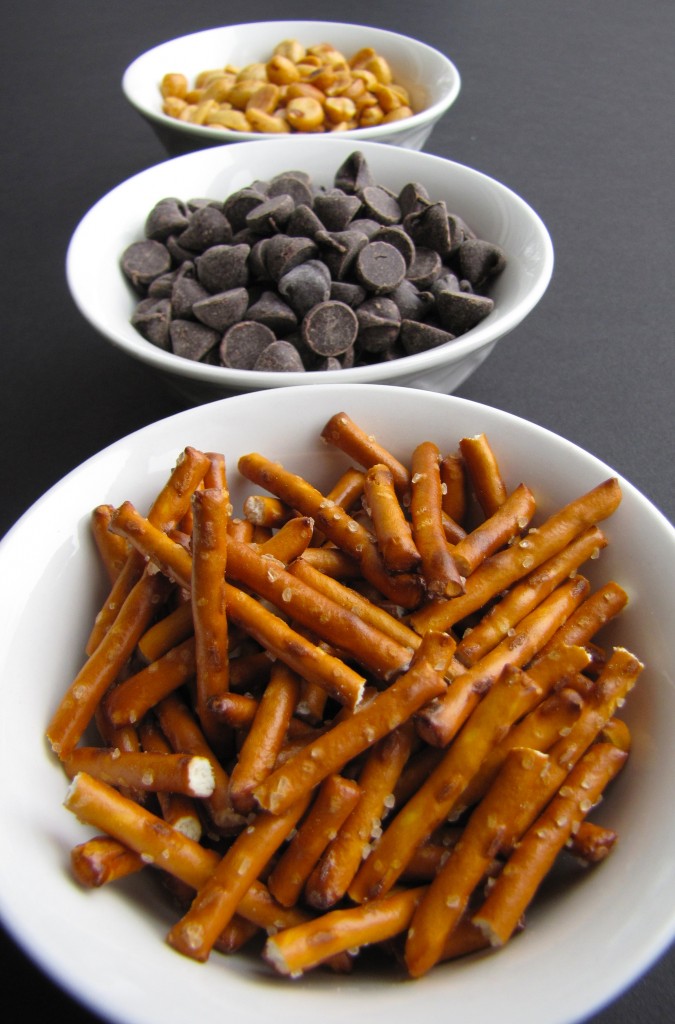 Peanut butter? Uh huh. Pretzels? Yes. Chocolate chips? Yes! And peanuts? Hell yes! All together in one glorious mouthful!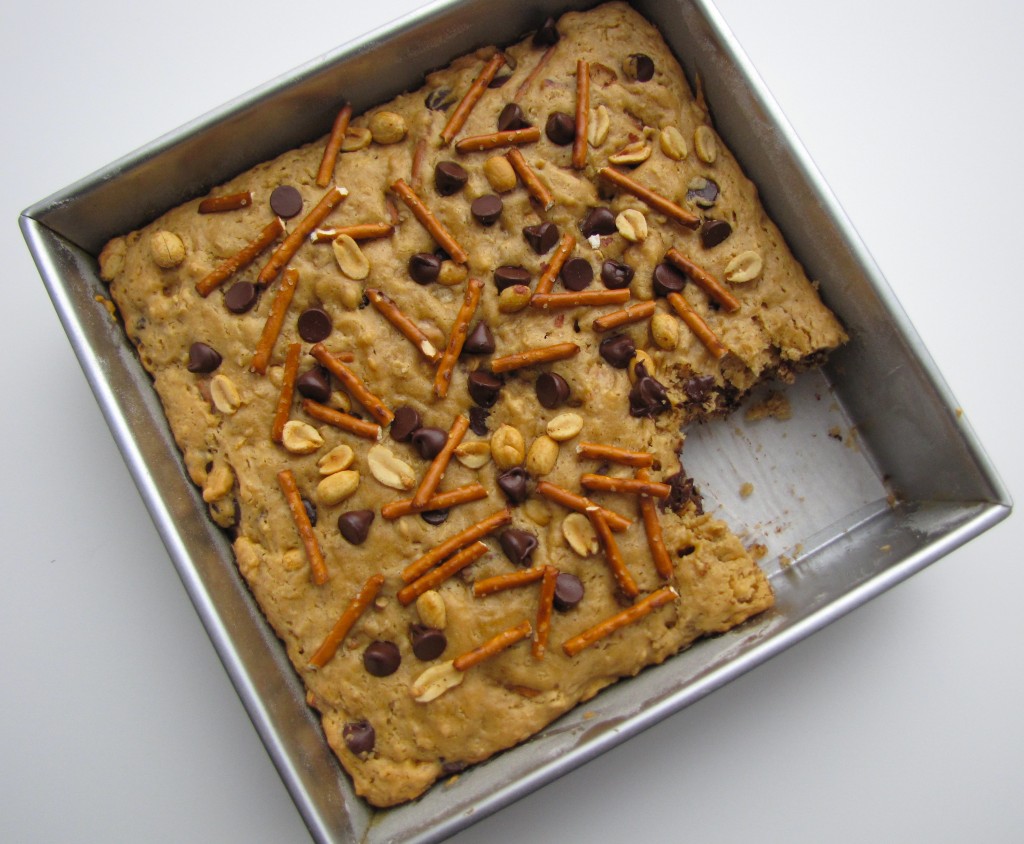 Hell Yes! Cake Bars
1 1/2 cups unbleached all-purpose flour
1/2 cup quick cooking or instant oats
1/2 cup organic sugar
1 teas. baking powder
1/2 teas. baking soda
sprinkle salt
1 cup milk of choice
1/2 natural peanut butter
1/4 cup mild vegetable oil
1/2 teas. vanilla extract
1/2 teas. mild vinegar
1/2 cup chocolate chips, 2 tbsp. reserved
1/2 cup peanuts, 2 tbsp. reserved
1/2-1 cup crushed pretzels
Preheat oven to 350. Lightly grease and flour an 8×8 pan.
In a small bowl, combine the flour, oats, sugar, baking powder, baking soda and salt. In a larger bowl, whisk together the milk, peanut butter, vegetable oil, vanilla and vinegar until smooth. Add the dry in two batches until just mixed then mix in the chocolate chips and peanuts (excluding the reserved amounts).
Spread the batter into the prepared pan. Sprinkle the reserved chocolate chips and peanuts and the crushed pretzels on top. Bake for 28-33 minutes, until a toothpick comes out clean.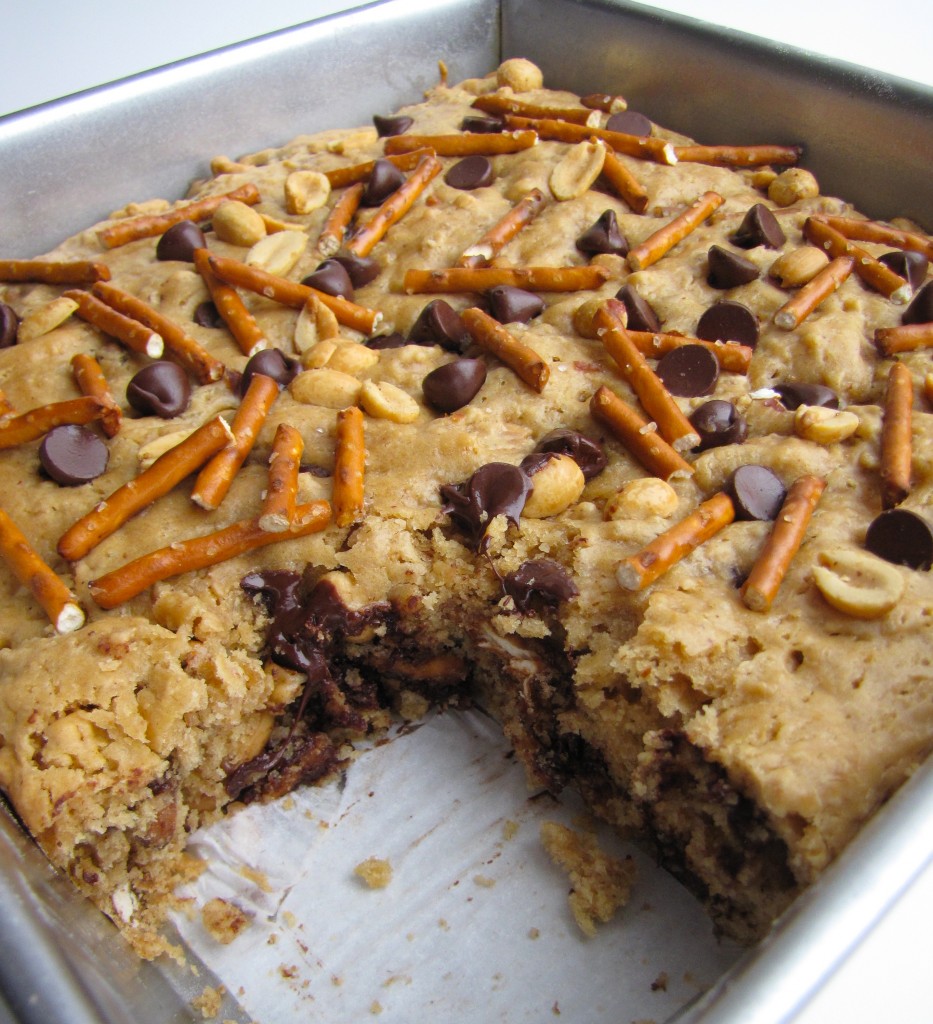 Hell yes indeed!