It's not news that I love oat­meal. Once the tem­per­a­tures drop below 50, it's my break­fast of choice. And like other blank palettes (muffins, pan­cakes), what I really love about it is that it's so ver­sa­tile. You never have to have the same oat­meal twice. It's also break­fast super-fuel; full of fiber and pro­tein to keep you going long after the wimpy cold cereal dies off. And with a hol­i­day week­end plus fam­ily to deal with, you need your energy in order to keep your sanity.
Lately I've really been dig­ging on the pistachio/chocolate com­bi­na­tion and my recent love affair with Justin's Choco­late Hazel­nut But­ter has taken me over the edge. Case in point: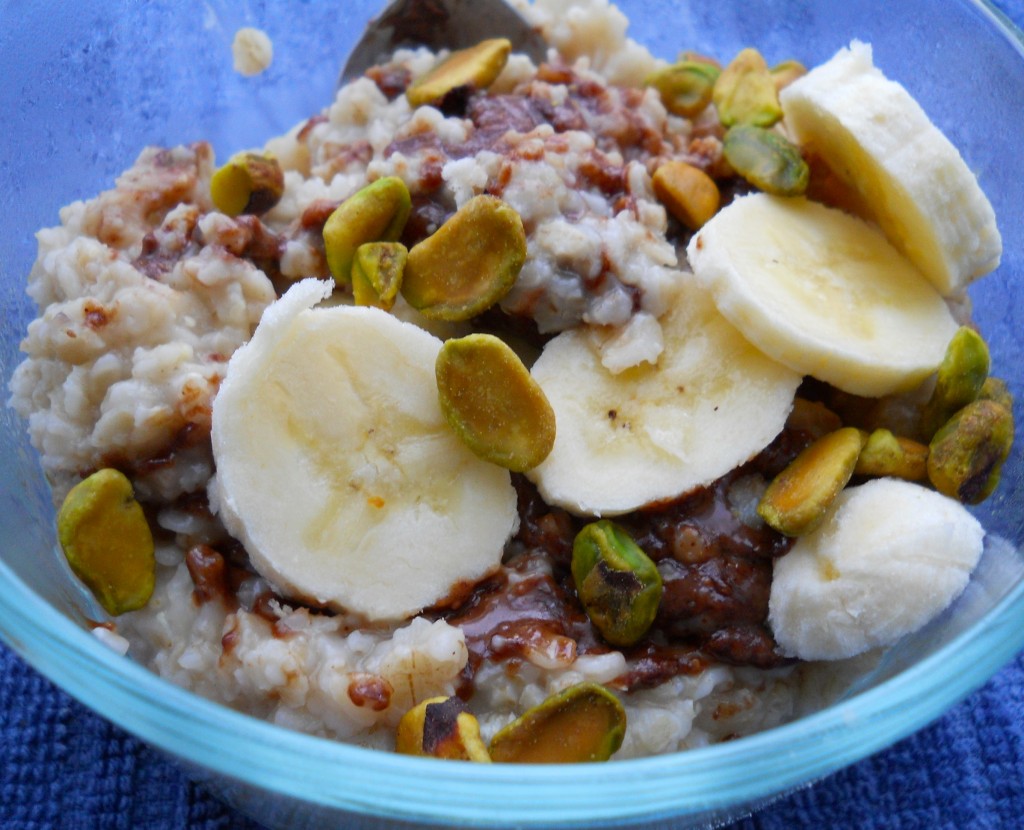 Quick cook­ing steel cut oats with a scoop of choco­late hazel­nut but­ter, some pis­ta­chios and banana slices. I don't know how break­fast could be more dessert like.
And, if you're look­ing for some cre­ative uses for Thanks­giv­ing left­overs, check out my Tofurky day oat­meal post from last year- absolutely deli­cious (and helps use up what might oth­er­wise die a slow refrig­er­a­tor death).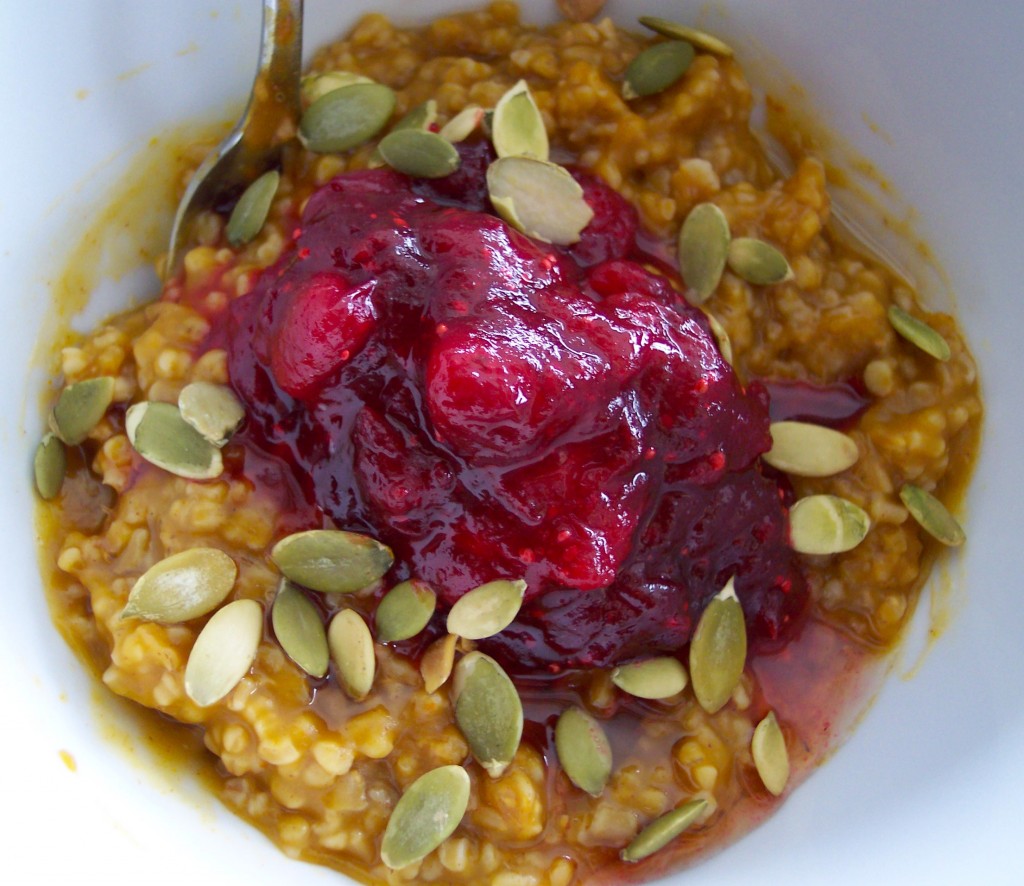 Have a great holiday!