It's not news that I love oatmeal. Once the temperatures drop below 50, it's my breakfast of choice. And like other blank palettes (muffins, pancakes), what I really love about it is that it's so versatile. You never have to have the same oatmeal twice. It's also breakfast super-fuel; full of fiber and protein to keep you going long after the wimpy cold cereal dies off. And with a holiday weekend plus family to deal with, you need your energy in order to keep your sanity.
Lately I've really been digging on the pistachio/chocolate combination and my recent love affair with Justin's Chocolate Hazelnut Butter has taken me over the edge. Case in point: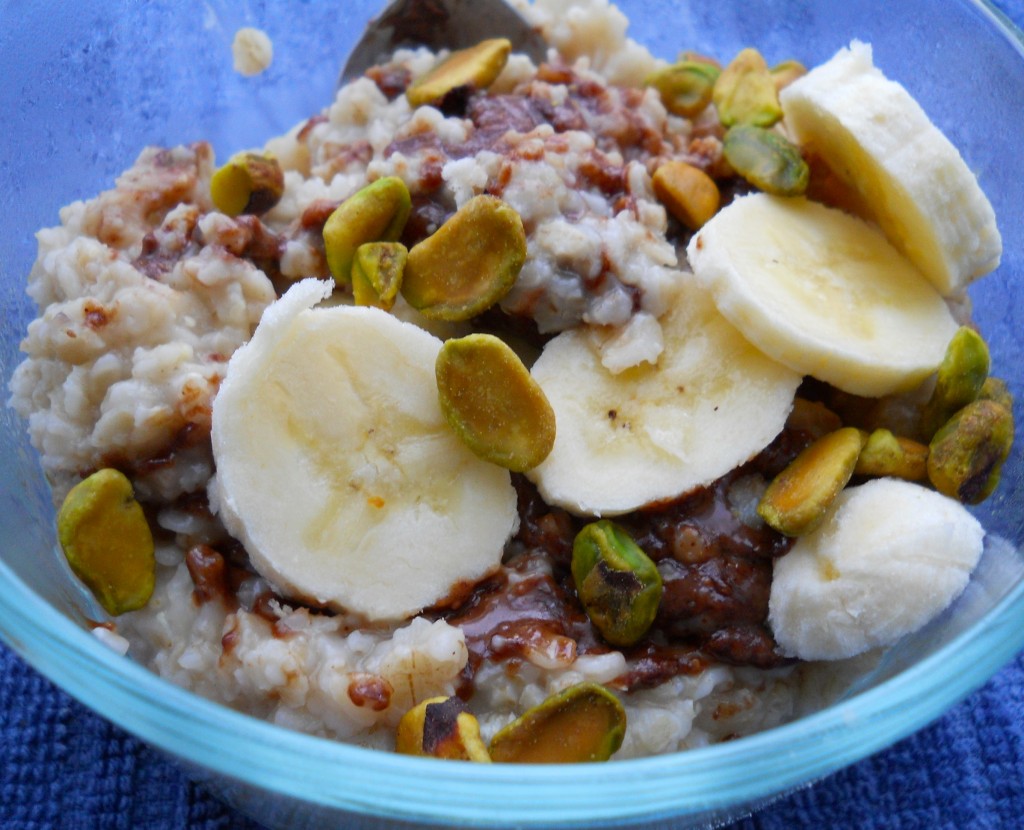 Quick cooking steel cut oats with a scoop of chocolate hazelnut butter, some pistachios and banana slices. I don't know how breakfast could be more dessert like.
And, if you're looking for some creative uses for Thanksgiving leftovers, check out my Tofurky day oatmeal post from last year– absolutely delicious (and helps use up what might otherwise die a slow refrigerator death).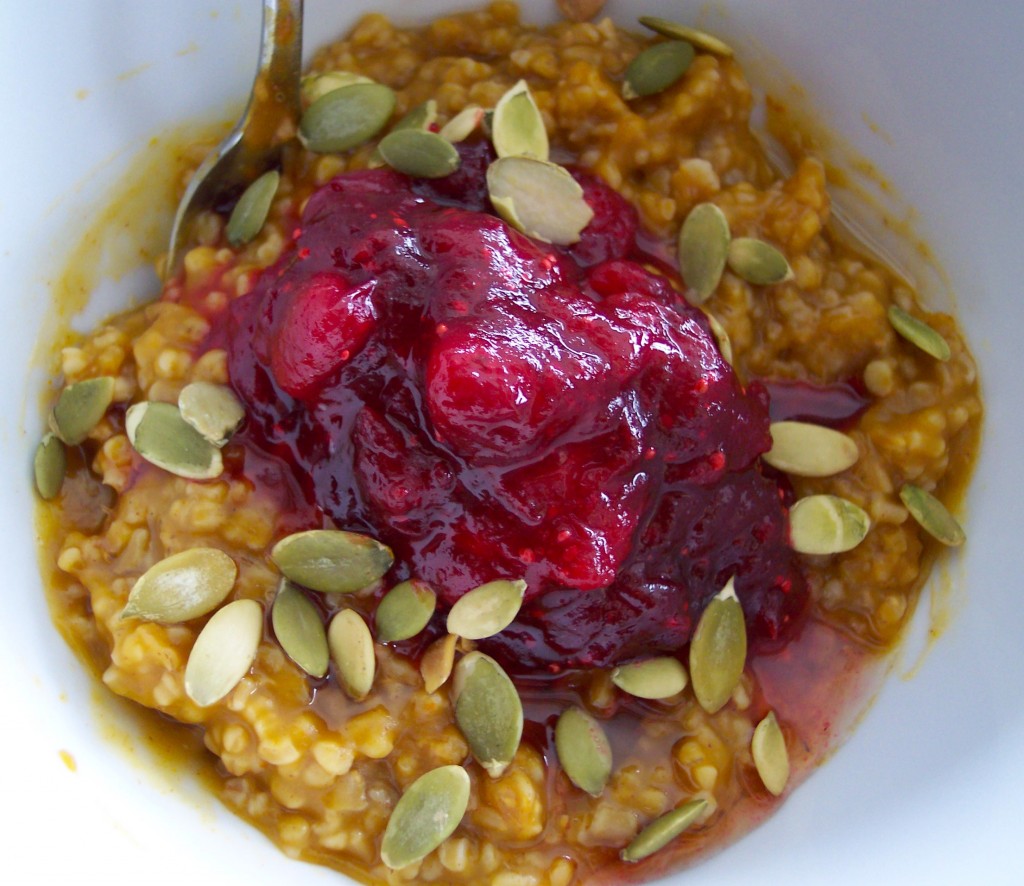 Have a great holiday!