Wowie. This month has just bar­reled along!
I am in Min­nesota. Boxes are (mostly) unpacked. Kit­ties are no longer ter­ri­fied of being stuffed in a cat car­rier and are fat and play­ful. Flour has been flung. Baked goods have been made. The air is chilly and warm lattes and hot cocoa are being con­sumed in copi­ous quantity.
Life is good.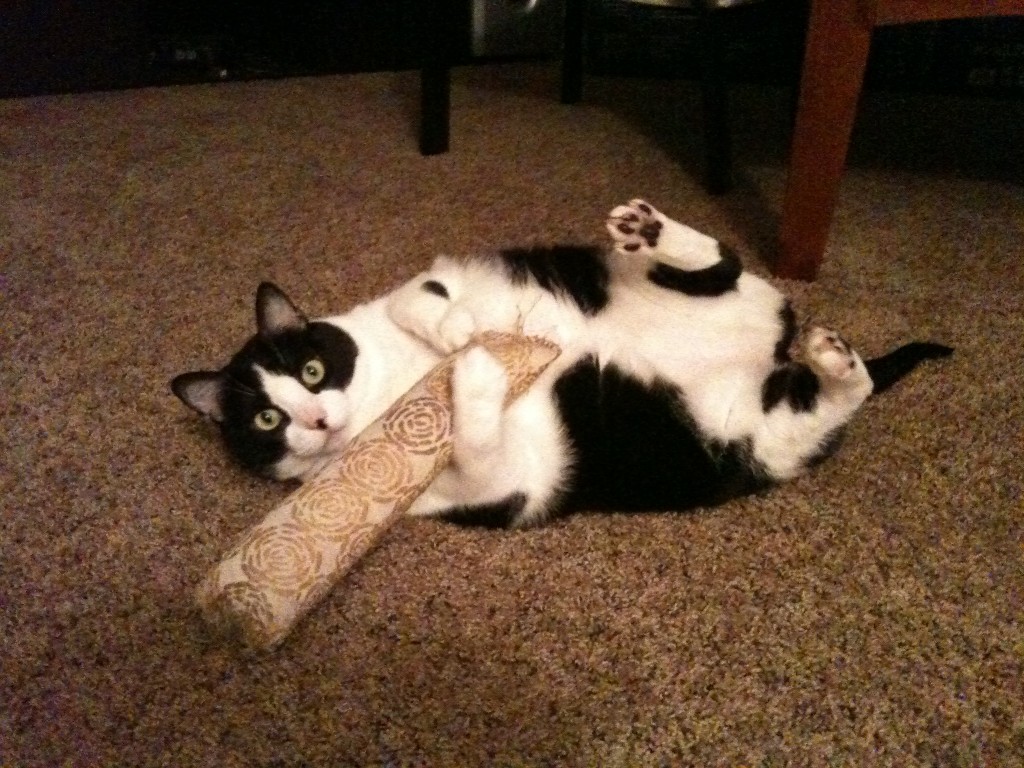 So, I apol­o­gize for tak­ing so long with the last draw­ing. Your sug­ges­tions were excel­lent and much appre­ci­ated. There­fore, I'm going to select 3 win­ners, one for each week since I posted the draw­ing. Each win­ner will get a ran­dom goodie bag of vegan treats.
Em!
Mol­lyG!
I'm adjust­ing to bad kitchen light­ing and fleet­ing day­light, but I will have some new recipes up soon– just in time for soup/baked good/sweatpants weather!