Wowie. This month has just barreled along!
I am in Minnesota. Boxes are (mostly) unpacked. Kitties are no longer terrified of being stuffed in a cat carrier and are fat and playful. Flour has been flung. Baked goods have been made. The air is chilly and warm lattes and hot cocoa are being consumed in copious quantity.
Life is good.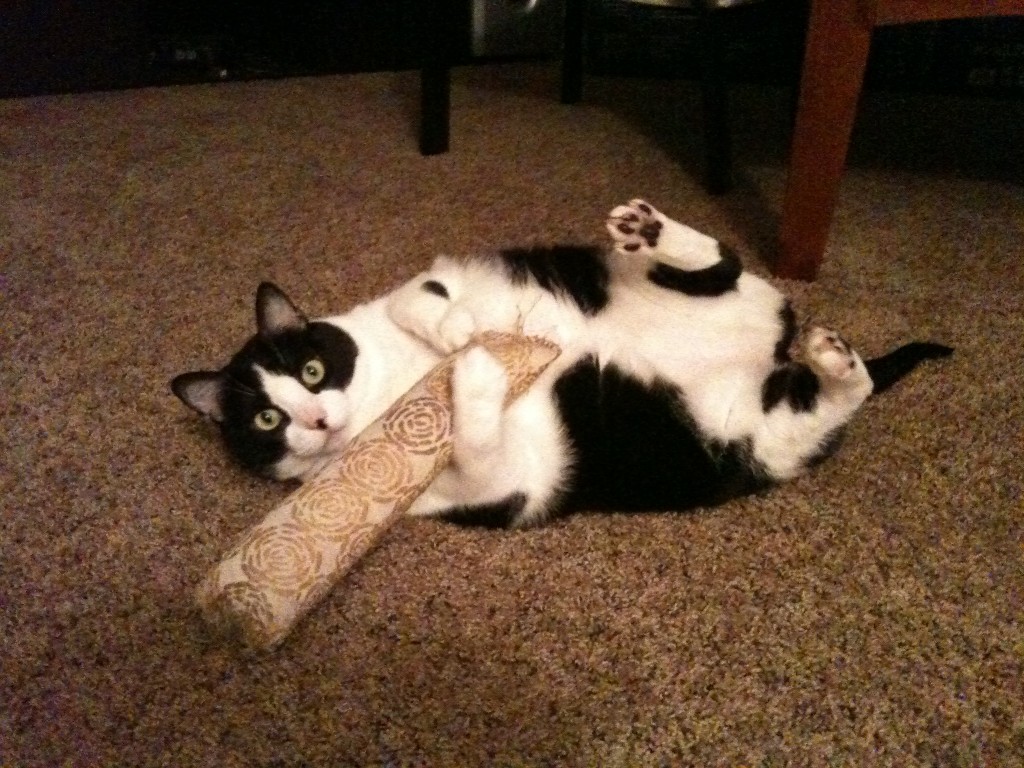 So, I apologize for taking so long with the last drawing. Your suggestions were excellent and much appreciated. Therefore, I'm going to select 3 winners, one for each week since I posted the drawing. Each winner will get a random goodie bag of vegan treats.
Em!
MollyG!
I'm adjusting to bad kitchen lighting and fleeting daylight, but I will have some new recipes up soon- just in time for soup/baked good/sweatpants weather!