Along with being Hug a Veg­e­tar­ian Day, today is also Vegan Cookie Day! You have to love hol­i­days cre­ated around the con­sump­tion of treats. Espe­cially on Treat of the Week day!
If you're look­ing for some cook­ies to cel­e­brate with, allow me to make a cou­ple of suggestions.
If you're look­ing for some­thing a lit­tle health­ier (and gluten-free), Krissy's Cashew Niblets are sure to hit the spot.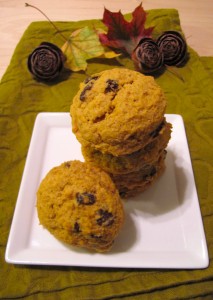 With the smell of fall in the air, these Pump­kin Cook­ies are like fluffy, spiced bites of cookie heaven.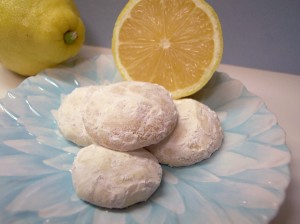 These Lemon Drop Cook­ies are bright and light and every­thing you could want with a cup of tea.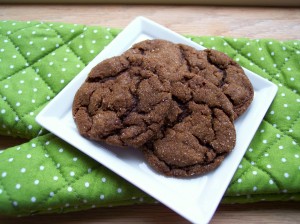 If you are crav­ing more spice for the upcom­ing hol­i­days, my Molasses Spice and Ice Cook­ies will hit the spot.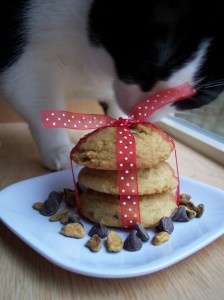 And you can never go wrong with good old Choco­late Chip Cook­ies.
Have a deli­cious Fri­day! Next week– time to put on your think­ing caps, I have a chal­lenge for a con­test and giveaway!