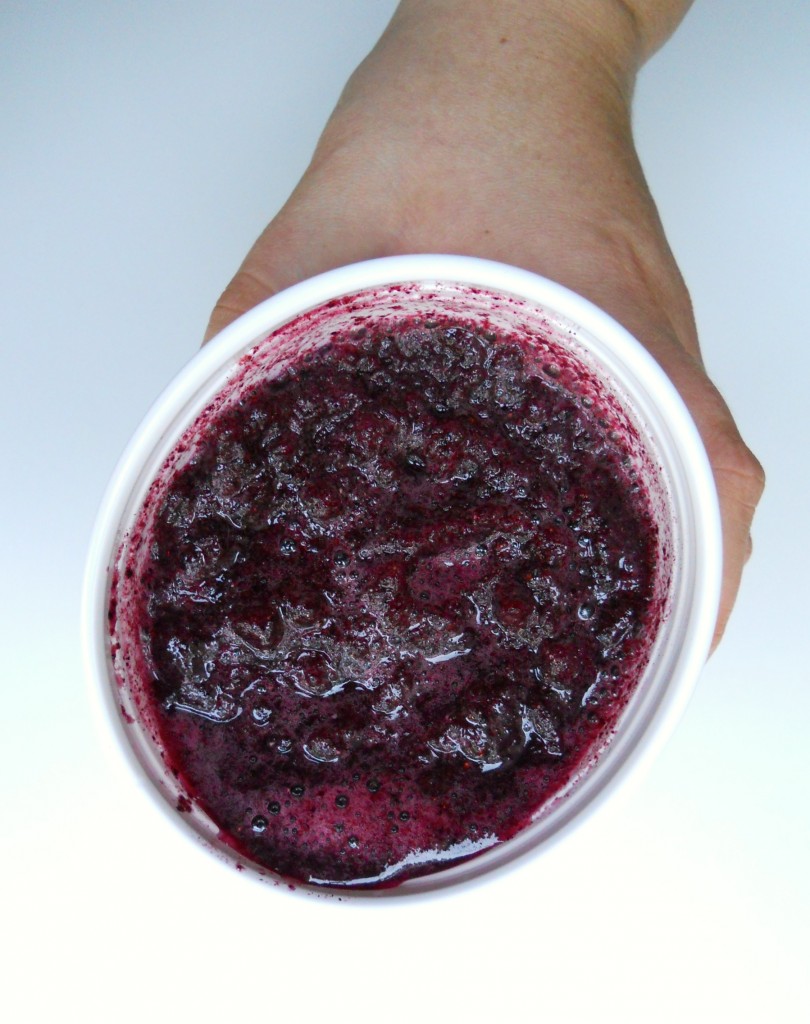 Tonight's the night! The 3rd sea­son pre­mier of Glee! I am a recent con­vert and I just couldn't help myself. The com­bi­na­tion of singing, chore­og­ra­phy and pop music wrapped in the high school pack­age is too much to resist. I was a choir kid in school and was in musi­cals so I can totally relate to it. Add the bril­liance of Jane Lynch, the irre­sistible pull of Klaine and the awww-factor of Wemma, it just melts my inner snark.
In honor of Glee, I offer a deli­cious blue­berry slushie recipe that your taste­buds will wel­come (although if it comes as a slushie facial remem­ber– mouth open, eyes shut!). No arti­fi­cial col­ors or fla­vors, just tasty berry goodness.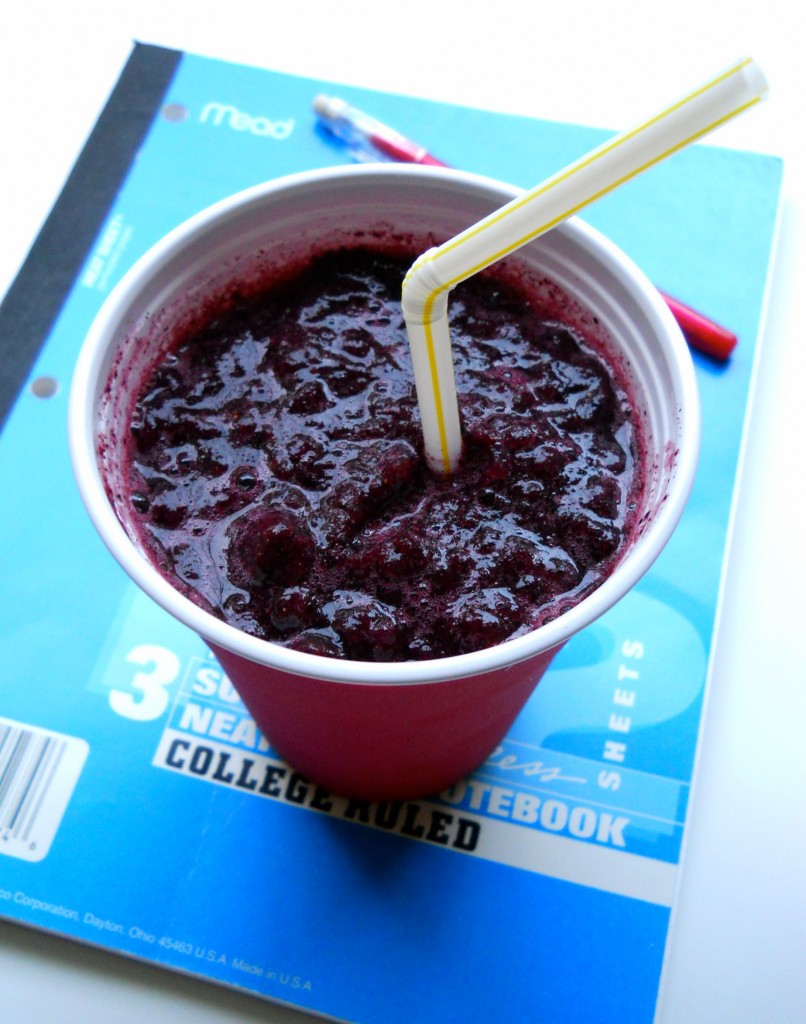 McKin­ley Glee Club Rules Slushie!
You could always sub another berry of choice– straw­berry, blackberry,
1/2 cup fresh or frozen blue­ber­ries
1 cup ice cubes
1 cup water
1–2 tbsp agave or other liq­uid sweet­ener, to taste
drop of vanilla extract (optional)
Place all ingre­di­ents in a blender and process, adding water as needed to desired con­sis­tency. Enjoy by your­self or share in a friendly manner.
Who's your favorite Gleester?