Wait, are you won­der­ing about the birth­day treat give­away? Well, I'm still tak­ing ideas, as I have 2 more weeks to go before the big day! And remem­ber, it doesn't have to be cake. Cook­ies, brown­ies, pies… the options are end­less! So keep 'em coming!
So, I have sad news. I am not at Vida Con this week­end as orig­i­nally planned.

Life came up and I just had to go with it. I'm truly bummed, but hope­fully will be able to go next year. I hope every­one is liv­ing it up!
How to soothe the sad­ness? With the Treat of the Week, of course!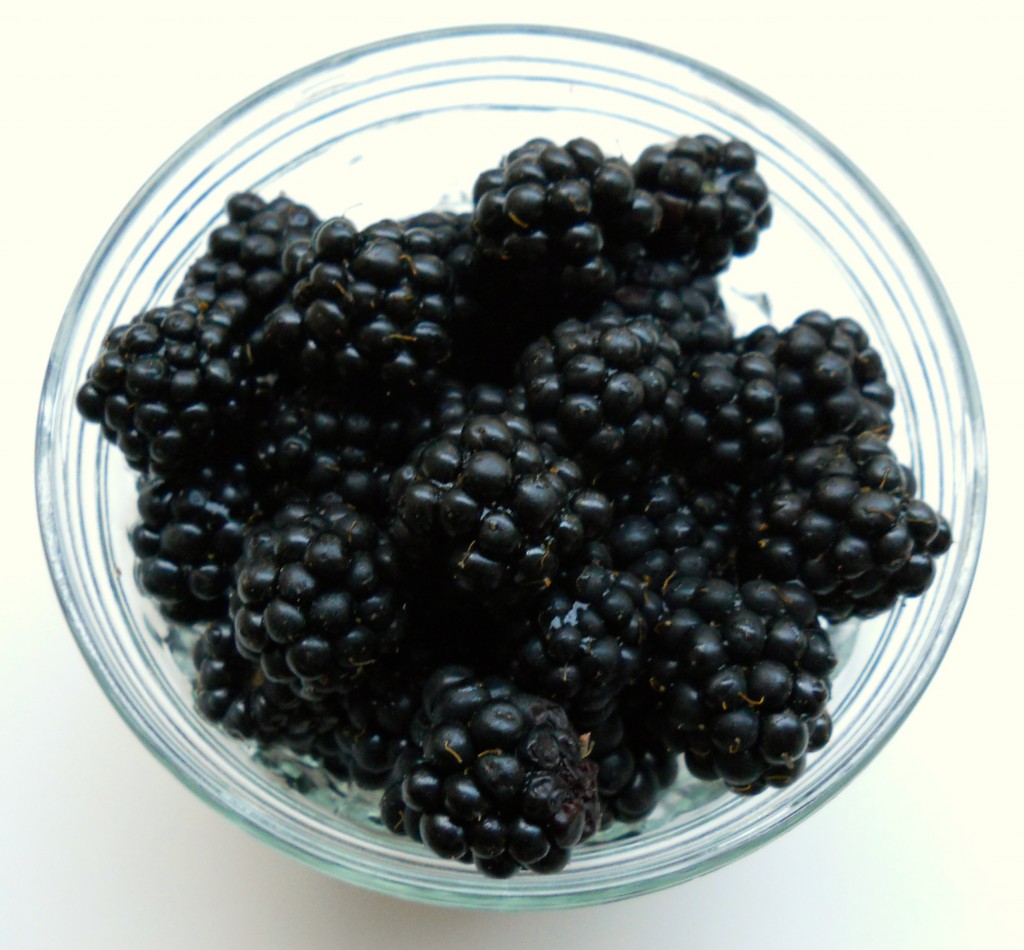 Black­ber­ries grow like weeds in Ore­gon. Any bit of uncul­ti­vated land that exists is rife with black­berry bram­ble, from the side of the high­way to the edges of lawn to the mid­dle of the woods. This time of year you can't go any­where with­out com­ing across a patch (or two or twenty). They are an inva­sive species, so while they are both­er­some to the con­ser­va­tion­ists for most folks they are just plain awe­some. I have a major sec­tion of jog­ging trail near my house that is burst­ing with ripe berries, so I braved the Ore­gon heat (which is noth­ing, but deterred my berry pick­ing com­peti­tors) last week­end to gather my bounty.
I am a berry purest and aside from can­ning rarely do much to alter them from their nat­ural form. This time around I used them as the icing on the short­cake, topped with a lovely peaches and cream sauce I canned a cou­ple of weeks ago.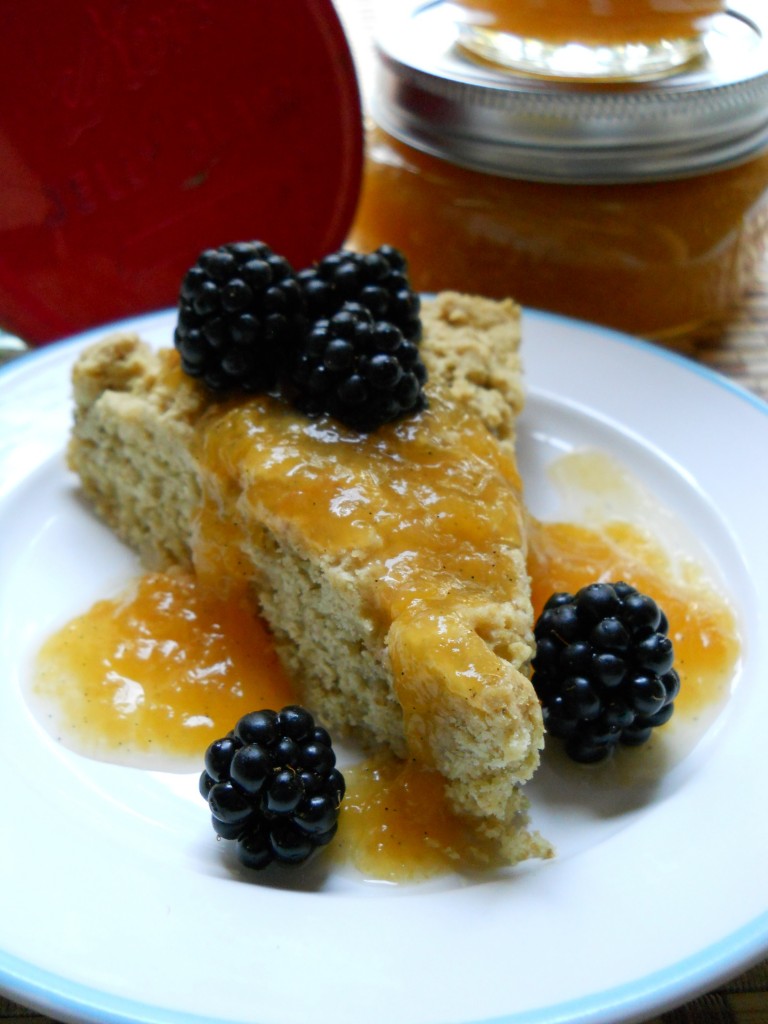 Peaches & Cream Sauce
This sauce would be per­fect top­ping some creamy coconut ice cream, over cake, stirred into oat­meal… under pretty much any fla­vor­ful cir­cum­stance. I canned my sauce but if you don't want to can it, you can put it in jars and refrig­er­ate for up to 3 weeks. I imag­ine frozen peaches would work just fine, but you may need to add a lit­tle more sugar to perk them up.
2 1/2 lbs of peaches, peeled and pit­ted (about 6 cups, chopped)
1 1/2– 2 cups organic sugar (depen­dent on taste)
2 tbsp. lemon juice
3 tbsp. vanilla paste (or 2 vanilla beans, soak in peach syrup for 10 min­utes before puree­ing and then scrape seeds into pureed sauce or 3 tbsp. vanilla extract)
If can­ning, pre­pare can­ning acces­sories. In a large stock­pot com­bine the peaches, sugar and lemon juice. Cook over medium heat until peaches release juices, about 15 min­utes. Stir­ring often, raise temp to medium high and cook until bub­bling and sugar is dis­solved, about 10 min­utes. Using an immer­sion blender or a reg­u­lar blender, process peaches until mostly smooth, but a lit­tle chunky. Return to pot and add vanilla. Cook for 5 more min­utes on medium heat, stir­ring occa­sion­ally, until sauce is slightly thickened.
Remove from heat. If can­ning, fill jars and process accord­ing to man­u­fac­tur­ers direc­tions. Yields 5 1/2 pint jars.