That's right, nerdy lovers of all things Hogwarts. It's that special time of year. I've got my midnight tickets (and didn't take Friday off of work!), a new HP-related t-shirt to wear and I'm ready to roll. Well, in a week and a half I will be. Until then…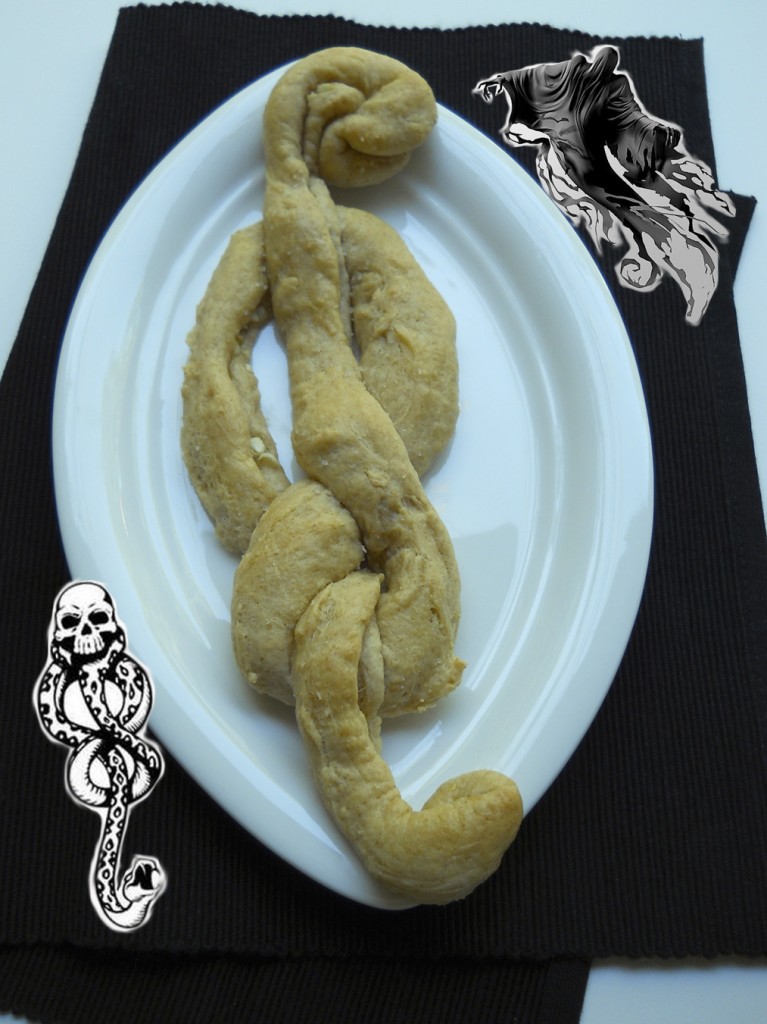 I present to you, Dementor's Kiss Bread Twists, crafted into nothing less than the Dark Mark. These bread twists are insanely garlicky, so you'll want to steer clear of anyone you hope to actually kiss. They sure make Azkaban sound not-too-shabby, though!
It's true, I really am this geeky. You know you love it.

Dementor's Kiss Bread Twists
1/2 packet or 1 1/8 teas. rapid rise yeast
1/4 teas. sugar
1/2 + 1 tbsp warm water
2 teas. olive oil
1 1/2 cups flour
1/2 teas. powdered garlic
1 head fresh garlic, minced
2 tbsp. margarine, melted
sea salt to sprinkle
In the bottom of a large bowl, combine yeast, sugar and warm water. Let sit for a few minutes until frothy. In another both, combine the flour and powdered garlic. Add the rest of the water and oil to the yeast mixture and begin to incorporate the flour a 1/2 cup at a time. Mix until a sticky dough forms. Roll out onto a floured surface and knead until a smooth, elastic dough forms, adding flour as needed. Dough should be moist, but not sticky. Place dough in an oiled bowl, turning once to coat. Cover and let rise until doubled in size, approximately 45 minutes.
Preheat oven to 400 and prepare a baking sheet with parchment paper. Punch dough to deflate and turn out onto a floured surface. Divide dough into three equal parts.* Roll each part into a long rope, about 20-24 inches long. With a rolling pin, flatten each rope.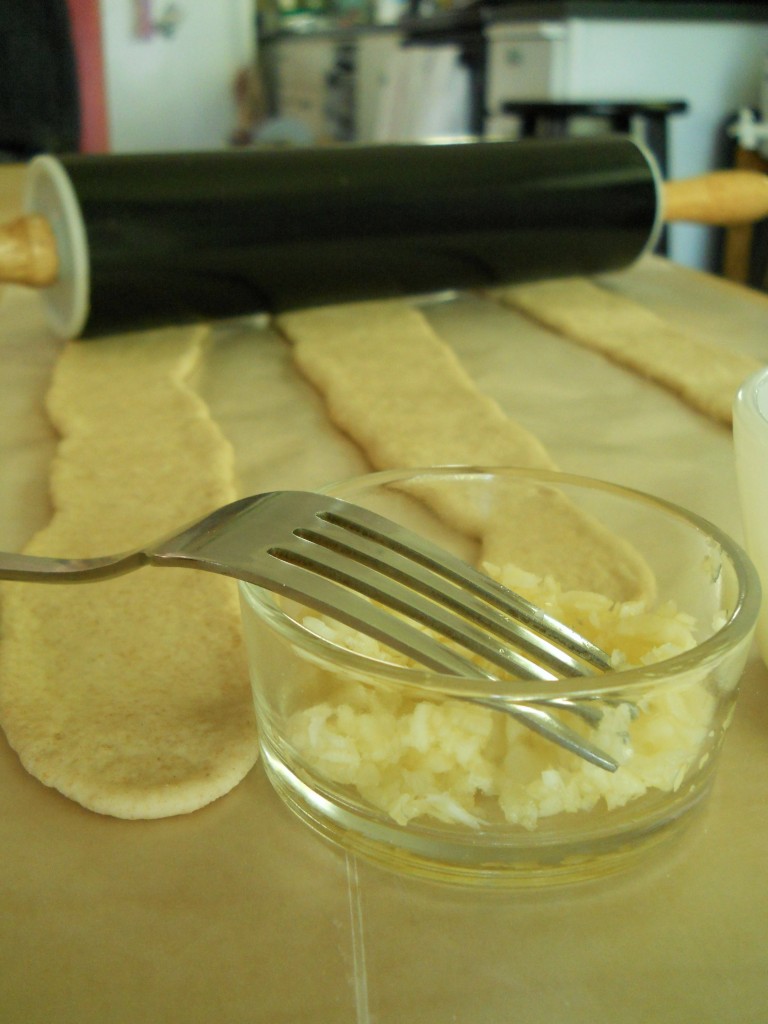 Brush each flattened rope with melted margarine and sprinkle evenly with minced garlic. Fold over one side of rope to touch the other and seal. Carefully twist rope into the Dark Mark shape and transfer to a parchment lined cookie sheet. Repeat, placing about 2 inches apart. Cover with a dish towel and let twists rise in a warm place for about 20 minutes.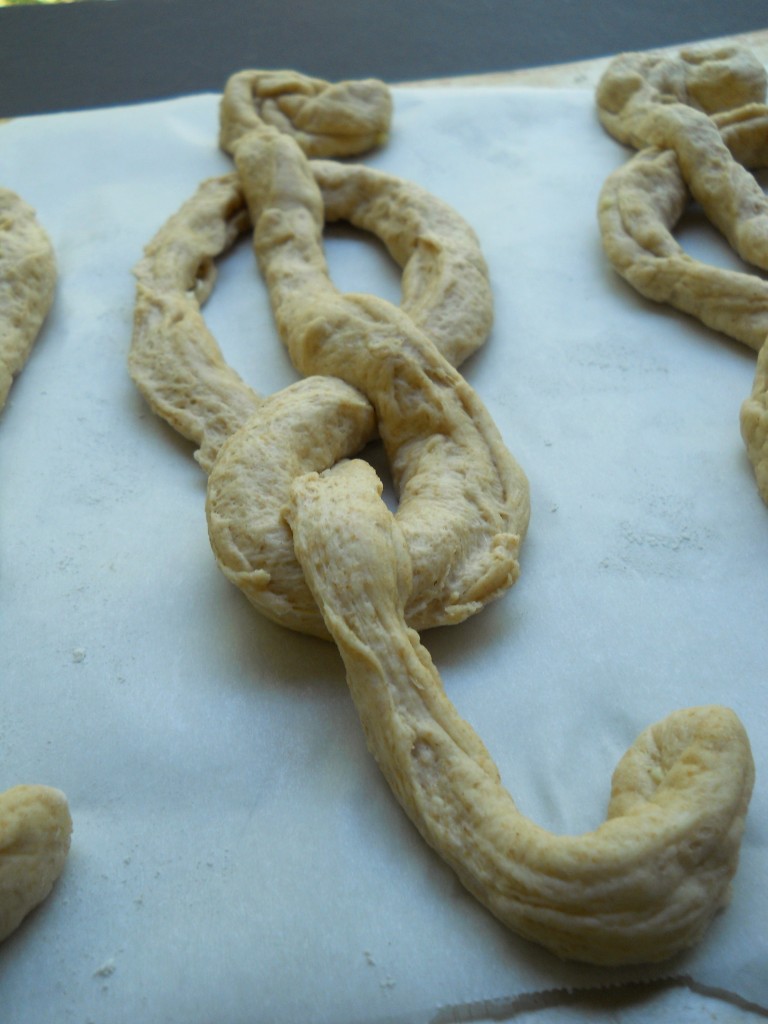 Bake for 12-15 minutes or until lightly browned. Remove from oven and let cool for a minute or two before brushing on remaining melted margarine. Sprinkle with sea salt and serve warm.
Makes 3 large Dementor's Kiss Bread Twists. *Can be divided up into 6 parts and rolled out into garlicky breadsticks.