This week's Treat of the Week is the sweet­est of treats. It's a lit­tle pho­to­graphic trip to a lovely new bak­ery in Seat­tle named Bouteloua Bak­ery.
A cou­ple of weeks ago, Megan, the owner, con­tacted me to let me know they were open and to see if I'd stop by the next time we were up in Seat­tle. Uh, yeah. You bet­ter believe it. You had me at vegan bakery.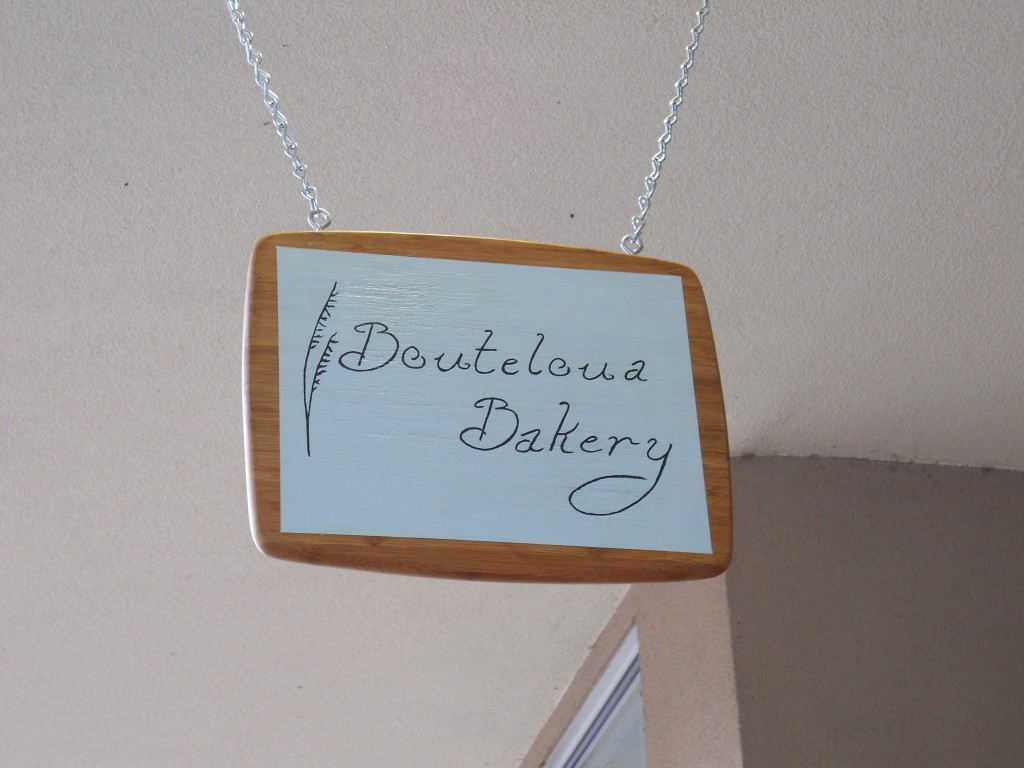 Not only was Megan kind enough to invite me to her beau­ti­ful new space… she also had a spe­cial sur­prise wait­ing for me.
This is, with­out a doubt, the coolest thing any­one has ever done for me. How rad are these cookies?!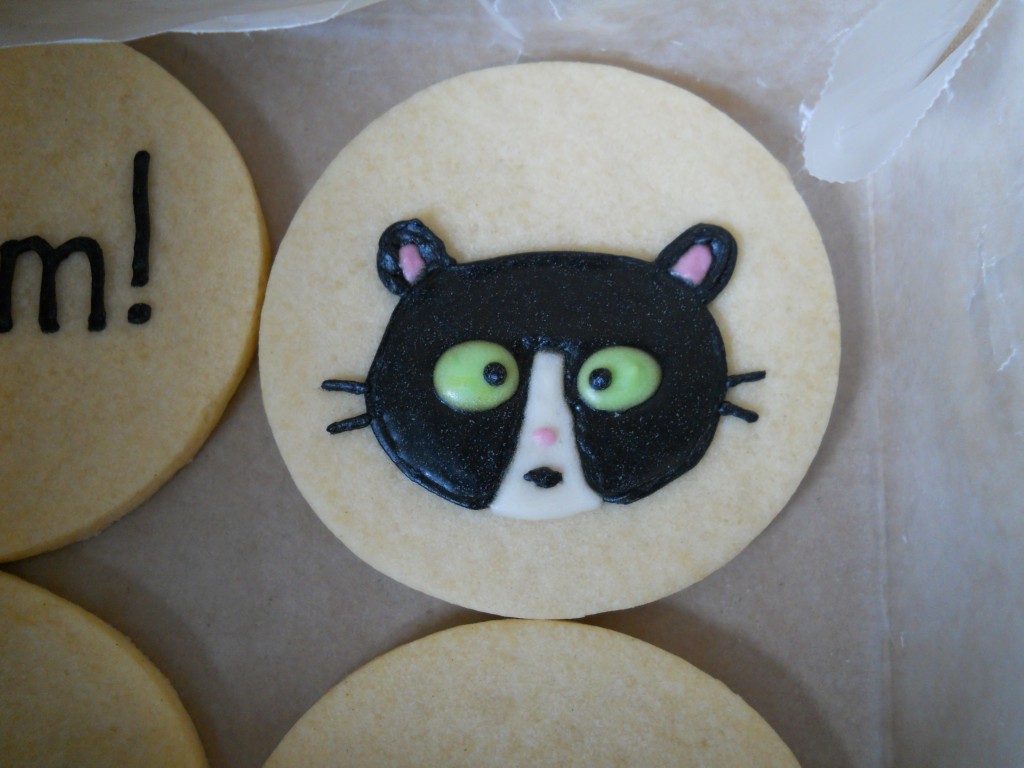 So freak­ing cool!
The noms didn't stop there, because it was time to load up.
OMG, every­thing was excel­lent, but the lemon rolls ruled my world. I adore cit­rus and this was bet­ter than I could have imagined.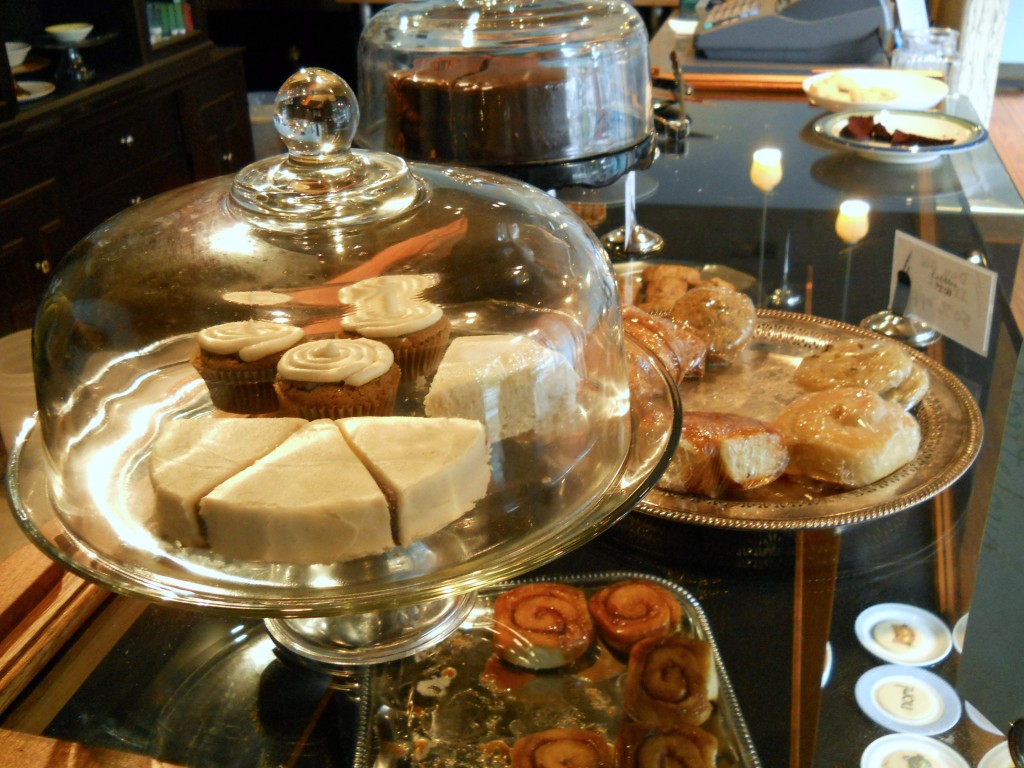 If you're in or near Seat­tle, do your­self and favor and make sure you stop by Bouteloua! Being in the PacNW, I've been lucky enough to enjoy lots of vegan bak­eries and Megan's place is brand new and already at the top of my list. Seri­ously, Seattle's got a vegan vir­tu­oso in its midst, so eat up! Thanks for the invite, Megan, and super thanks for the fab­u­lous nom cookies!