This video is a long time in the mak­ing. After years of hear­ing fears, urban leg­ends and other gen­eral belly aching about pres­sure cook­ers, I decided it was time enough to put this silli­ness to rest and demon­strate how truly easy it is to make awe­some food using a pres­sure cooker. I assure you, I'm not the most mechan­i­cally inclined per­son so if I can do this, you can too.
[vid­dler id-77ec5c06 h-451 w-545]

Resources:
My own pres­sure cooker of choice is an elec­tric counter top model that also acts as a slow cooker and a rice cooker.
Lorna Sass is the pres­sure cook­ing queen. This book is a must-have.
Here is a bean cook­ing chart. I'd like to note that I never pre­soak my beans and they always turn out fine.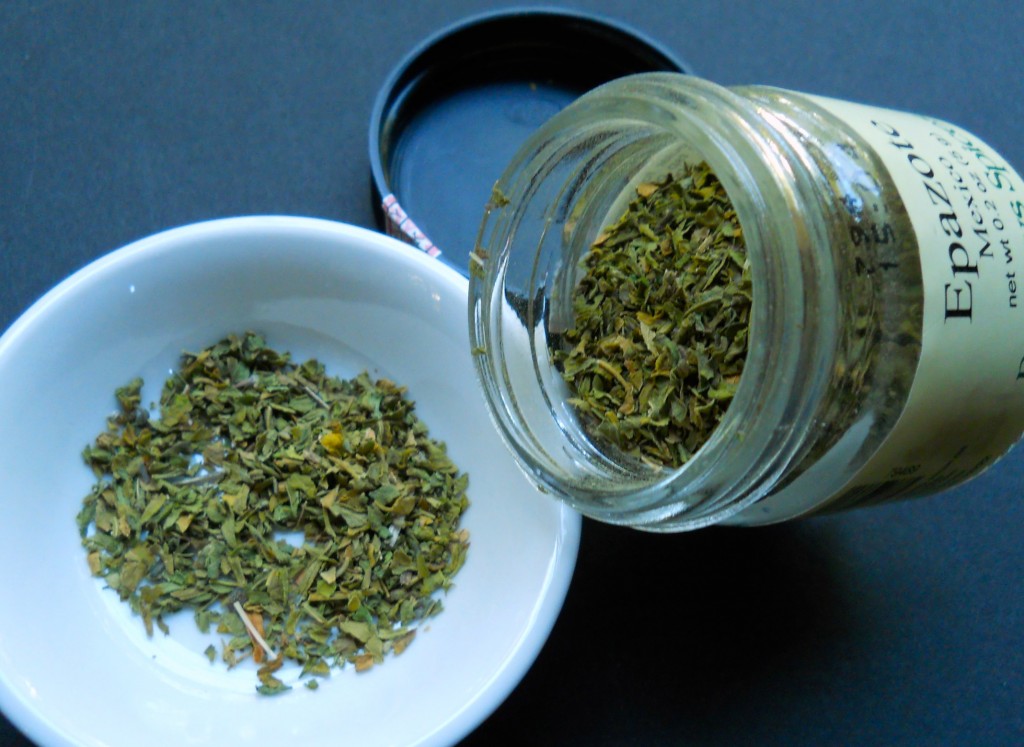 For Christ­mas this year, one of my broth­ers got me a lovely array of spices from our family's favorite place– Penzey's. He went through the store look­ing for spices he'd never heard of before and gave them to me on the con­di­tion that I had to make up recipes with them. This week­end I made the most amaz­ing pinto beans using one of the spices, epa­zote, with the help of my pres­sure cook­ing friend.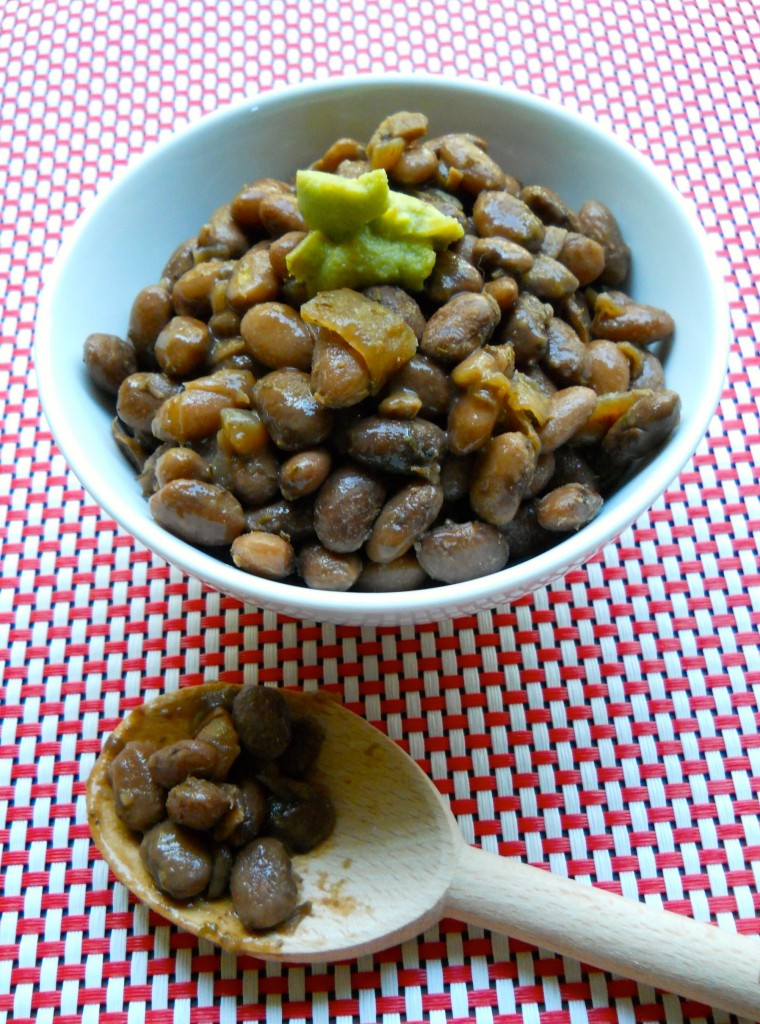 Sorta Slow-Cooked Pin­tos
In a world were most veg­gie bur­ri­tos are filled with black beans in place of the typically-bacon-laden pinto vari­ety, these tasty beans are a wel­come smoky and deli­cious treat. Eat them rolled up in a tor­tilla or on top of a bed of brown rice, topped with your favorite salsa and some gua­camole. The "slow" cook­ing method pro­vides lots of time for the fla­vor to build. Bueno!
1 cup dried pin­tos
3–4 cups water
2 tbsp. veg­etable oil
1 medium onion, chopped
2 tbsp. soy sauce
1 tbsp. liq­uid smoke
1 tbsp. epa­zote (or use 2 teas. oregano)
1–2 teas. cumin
In your pres­sure cooker, com­bine the pin­tos, water and a tea­spoon of the oil. Cook for 10 min­utes at high pres­sure then release beans using a quick release method. Drain and rinse and then set aside. In the bot­tom of your pres­sure cooker pot, saute an the onion in the remain­ing oil. Cook until onion is translu­cent. Add the soy sauce, liq­uid smoke, epa­zote and cumin and stir well, cook­ing until fra­grant, about 2 min­utes. Add the beans and just enough water to come about halfway up the beans (about a cup and a half). Sim­mer on low, stir­ring occa­sion­ally, cov­ered (like a reg­u­lar pot, not bring­ing it to pres­sure) for about an hour to two hours, until ten­der and fragrant.
Alter­na­tively, after sautee­ing every­thing, you can bring the full recipe back up to pres­sure for about 5 min­utes. Release from pres­sure using the quick release method and then let the beans cool for 20 min­utes before serv­ing, to help the fla­vor develop. I per­son­ally pre­fer the slow cook method, as it lets the beans really absorb and develop the flavor.
Serves 7–8