I want to share some­thing deca­dent with you.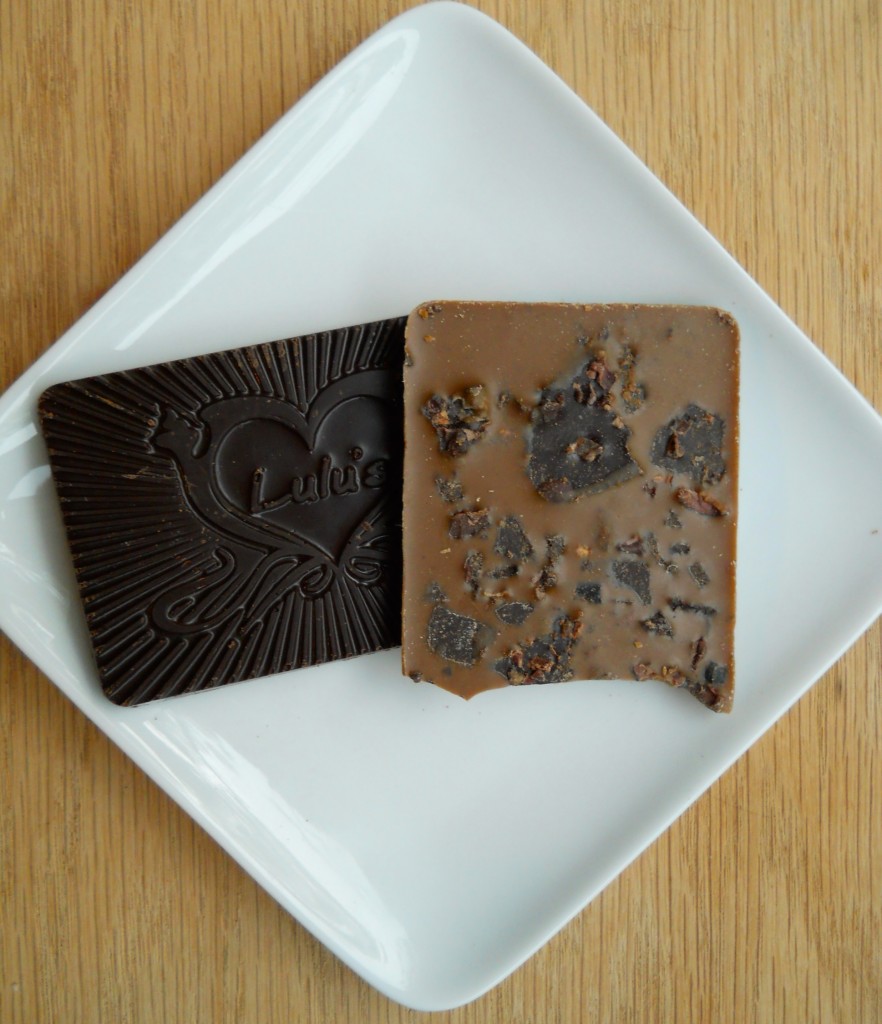 Raw choco­late.
Rich, creamy, coconut sweet­ened raw chocolate.
A few weeks ago I dis­cov­ered Lulu's Choco­late Alchemy when the lovely Luna brought some bars to our yoga immer­sion, for our post-practice prasad. Wowza! It was the rich­est, smoothest choco­late I'd ever had and you all know what a choco­late hound I am! I was shocked to learn that it was raw and sweet­ened with coconut sugar.
Two weeks ago, Daily Gourmet (it's like Groupon but for food­ies and is very vegan friendly) had an offer for a pack of 6 Lulu's choco­late bars for $12. Uh, yes please!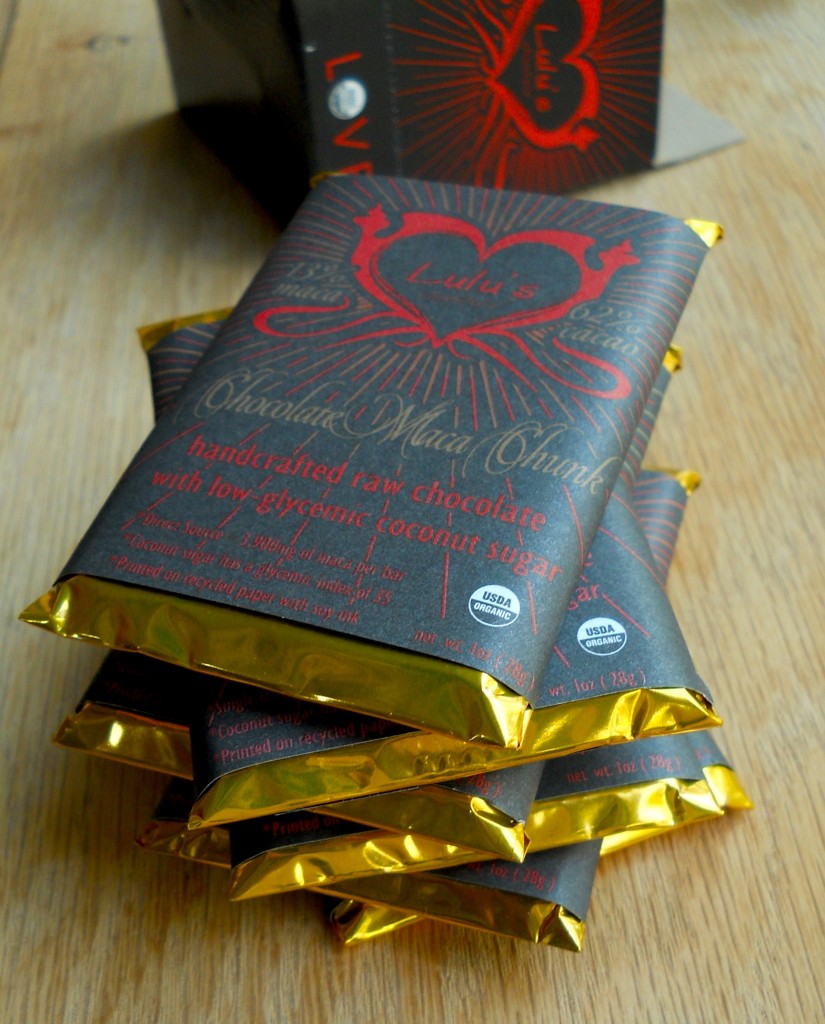 This par­tic­u­lar pack includes one bar of each of their fla­vors like Coconut Cin Bar, a Green Maca Bar (that has spir­ulina in it!) and your stan­dard raw choco­late. If you can get this at your local health food store or just want to order, this choco­late gets two noms up from me!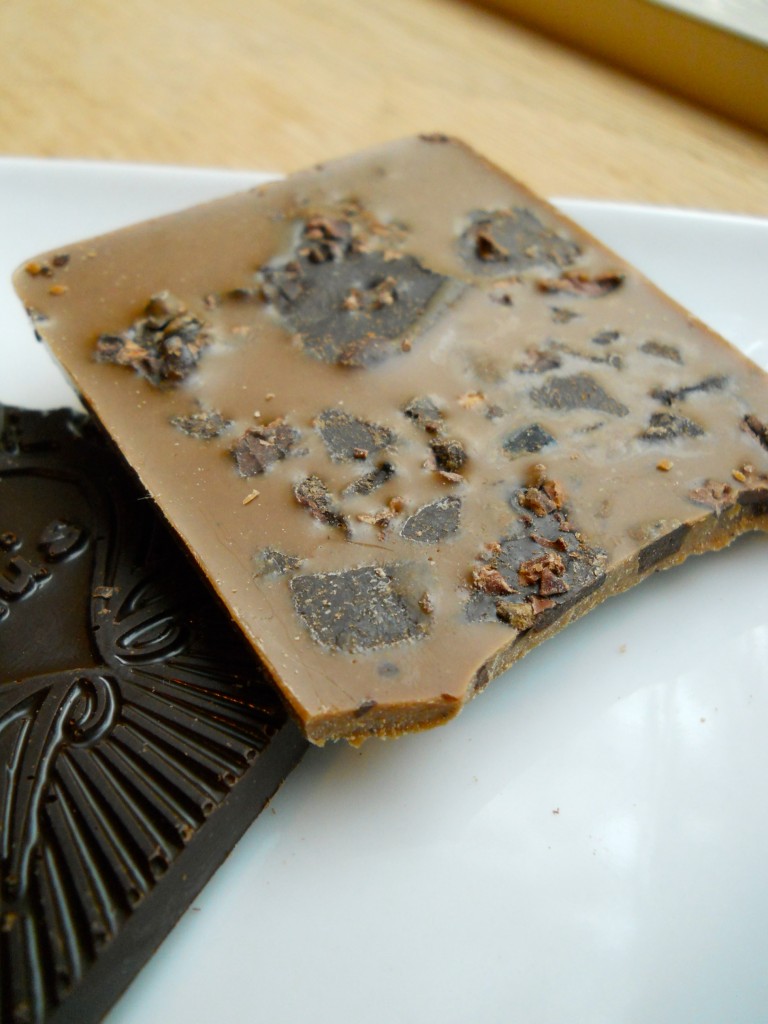 *For sake of the blog­ger police, I was not paid to write this or given any sort of incen­tive, only dri­ven by my love of all things cacao.