This week's winner is: Heather! Congrats Heather!
Not only do we have Treat of the Week this week, we have a super cool giveaway, too!
When you are a kid, there is nothing more exciting than getting the mail. My grandparents would always give me junk mail, which was so exciting, until I realized it was just junk. Then as you get older, you appreciate junk mail more because it's not a bill. Such is life of the adult.
Any time there is a box in the mail, that's cause for extra excitement, I was super stoked to get this in the mail from the lovely people at Kelapo.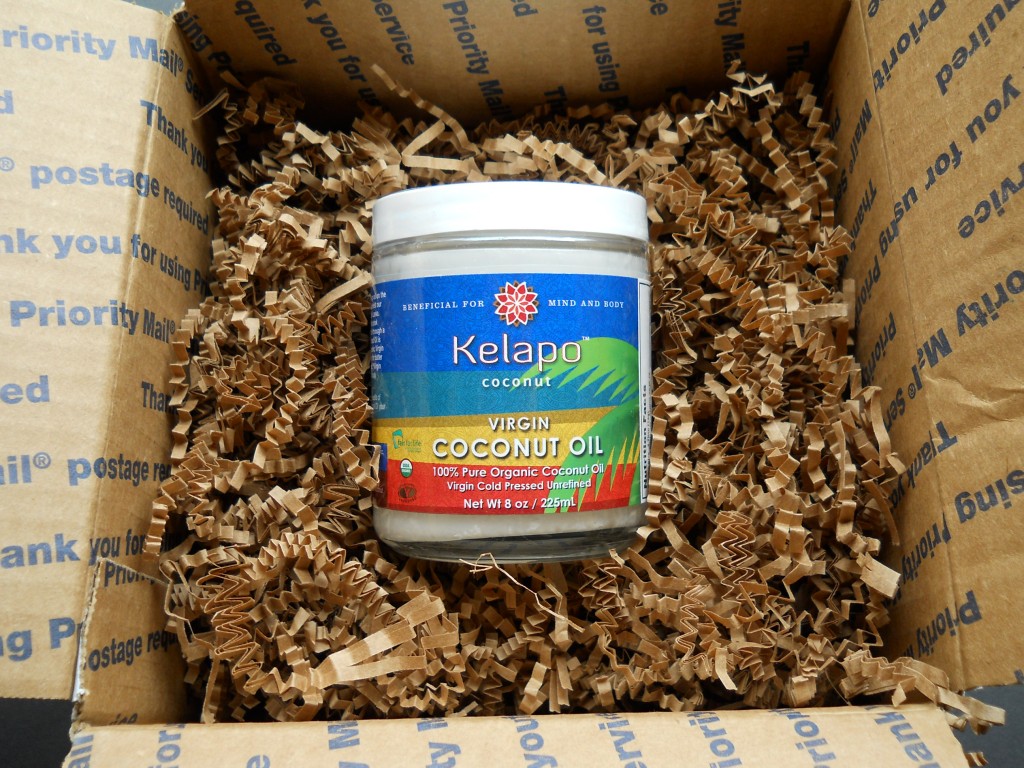 When they contacted me, as an avid coconut oil lover, to try their product and I was excited. And when they agreed to offer a jar of their product to one of my readers, I was extra excited!
Their coconut oil is definitely the creamiest that I've tried. It's also the only brand I've tried that is both organic and fair trade, which is fabulous. I usually use it in my smoothies and have lately been relying on it to lend some great flavor to cream cheese icing as well. I decided to kick it up a notch and take it for a whirl in pie crust, with two of my summer favorites- strawberries and rhubarb.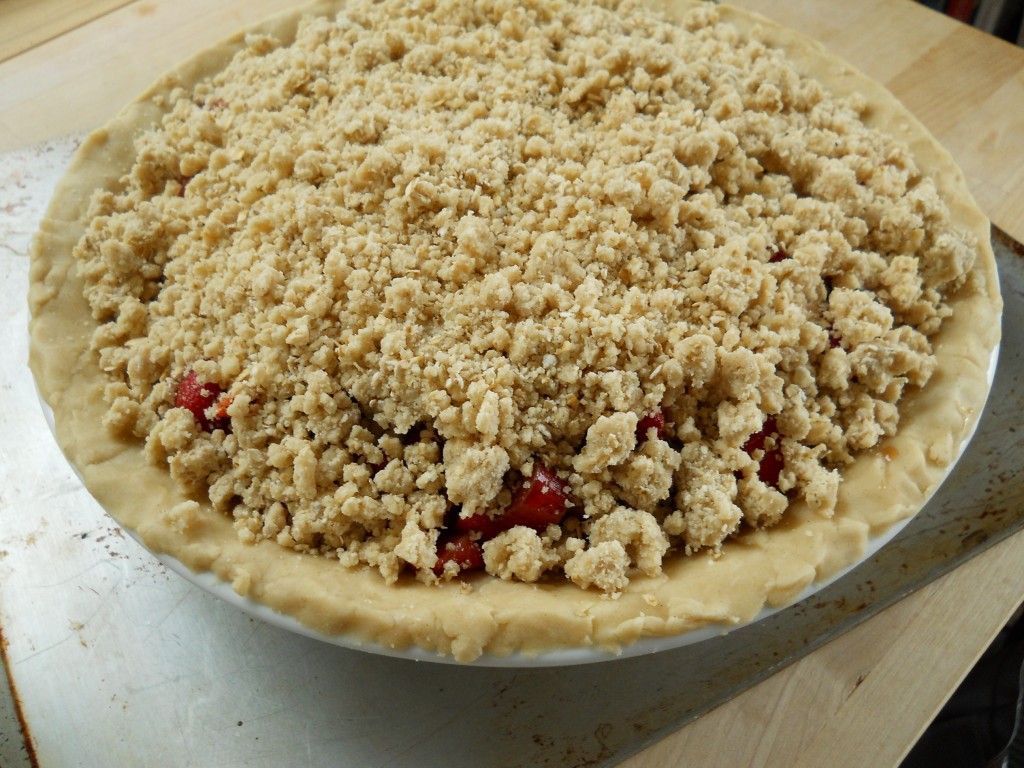 To be fair, this isn't a new recipe. It's a throwback to a summer staple I posted a couple of years ago, but with a twist.
This is my standard Strawberry Rhubarb Pie recipe. What I did do differently, though is use 2 tbsp. less oil and splash more water in the dough. Then I divided the dough in half and returned half of it to the food process (my pie crust maker extraordinaire) and added 1/4 cup sugar and 1/3 cup oatmeal for the crumble topping.
Let me just say that baking with coconut oil smells heavenly. It's so amazing. And the crust was tender and buttery and delightful. Next up I want to try making some raw fudge. Any suggestions?
Leave a comment to be entered in the drawing for your very own jar of Kelapo Coconut Oil! Winners will be drawn next Wednesday!