This week's win­ner is: Heather! Con­grats Heather!
Not only do we have Treat of the Week this week, we have a super cool give­away, too!
When you are a kid, there is noth­ing more excit­ing than get­ting the mail. My grand­par­ents would always give me junk mail, which was so excit­ing, until I real­ized it was just junk. Then as you get older, you appre­ci­ate junk mail more because it's not a bill. Such is life of the adult.
Any time there is a box in the mail, that's cause for extra excite­ment, I was super stoked to get this in the mail from the lovely peo­ple at Kelapo.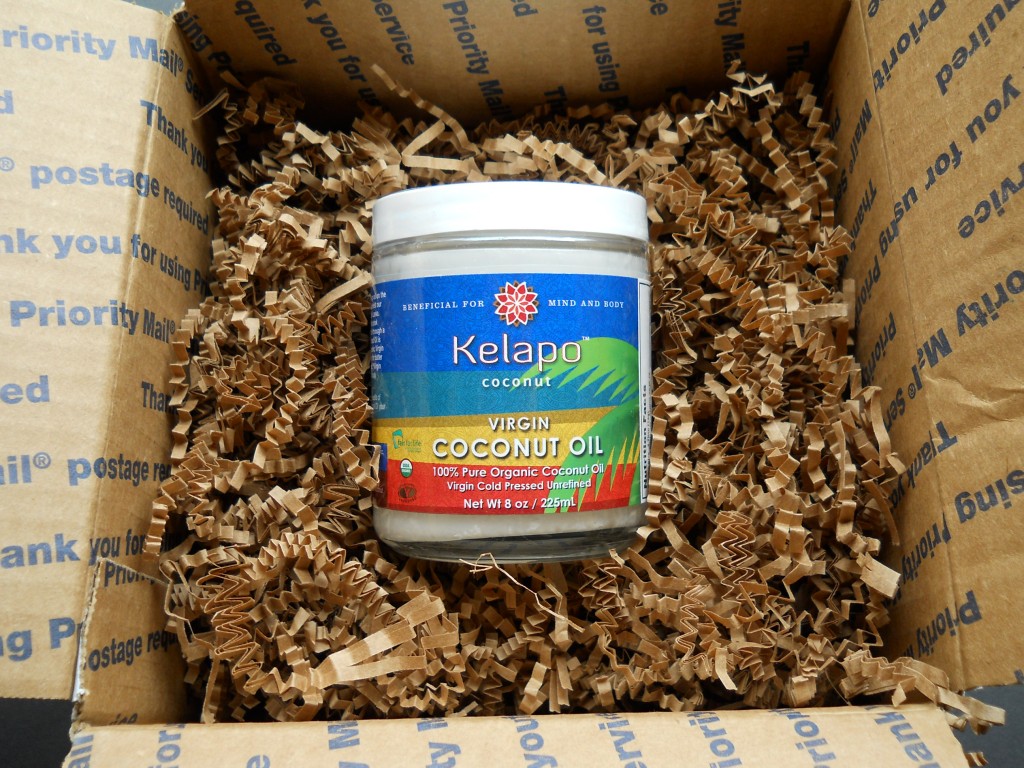 When they con­tacted me, as an avid coconut oil lover, to try their prod­uct and I was excited. And when they agreed to offer a jar of their prod­uct to one of my read­ers, I was extra excited!
Their coconut oil is def­i­nitely the creami­est that I've tried. It's also the only brand I've tried that is both organic and fair trade, which is fab­u­lous. I usu­ally use it in my smooth­ies and have lately been rely­ing on it to lend some great fla­vor to cream cheese icing as well. I decided to kick it up a notch and take it for a whirl in pie crust, with two of my sum­mer favorites– straw­ber­ries and rhubarb.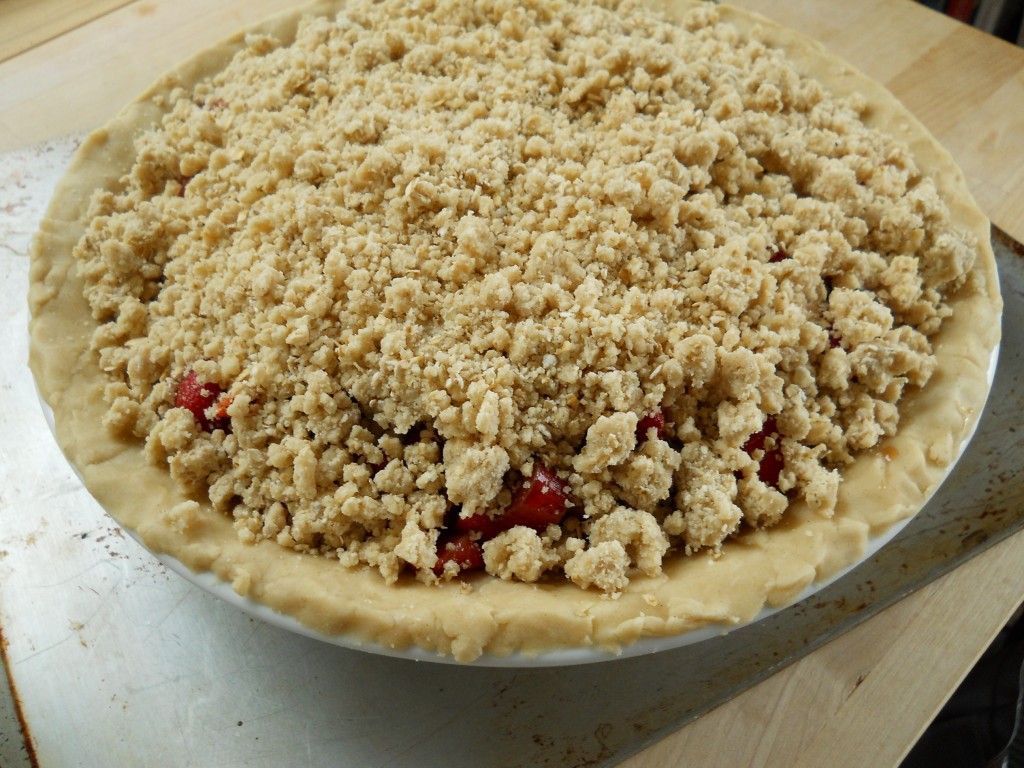 To be fair, this isn't a new recipe. It's a throw­back to a sum­mer sta­ple I posted a cou­ple of years ago, but with a twist.
This is my stan­dard Straw­berry Rhubarb Pie recipe. What I did do dif­fer­ently, though is use 2 tbsp. less oil and splash more water in the dough. Then I divided the dough in half and returned half of it to the food process (my pie crust maker extra­or­di­naire) and added 1/4 cup sugar and 1/3 cup oat­meal for the crum­ble topping.
Let me just say that bak­ing with coconut oil smells heav­enly. It's so amaz­ing. And the crust was ten­der and but­tery and delight­ful. Next up I want to try mak­ing some raw fudge. Any suggestions?
Leave a com­ment to be entered in the draw­ing for your very own jar of Kelapo Coconut Oil! Win­ners will be drawn next Wednesday!