Last week's win­ner of the Sugar-Free, Gluten-Free cook­ing is: Liz Dean! Congrats!
Sorry for the lack of Treat of the Week last week. I've been kind of crazy with things going on– includ­ing rejoin­ing the world of the work­ing! I got a won­der­ful job offer last week that I'm totally stoked about and I can't wait to start. Horray!
This week­end I got some time in at the Ore­gon Coast. It's so crazy beau­ti­ful and I was graced with clear skies and com­fort­able enough tem­per­a­tures to com­fort­ably walk the beaches, do some trails and site see con­gre­ga­tions of sea lions (it's mat­ing sea­son, of course!)
Sea lions are mam­mals, obvs, but I still love this Sesame Street song.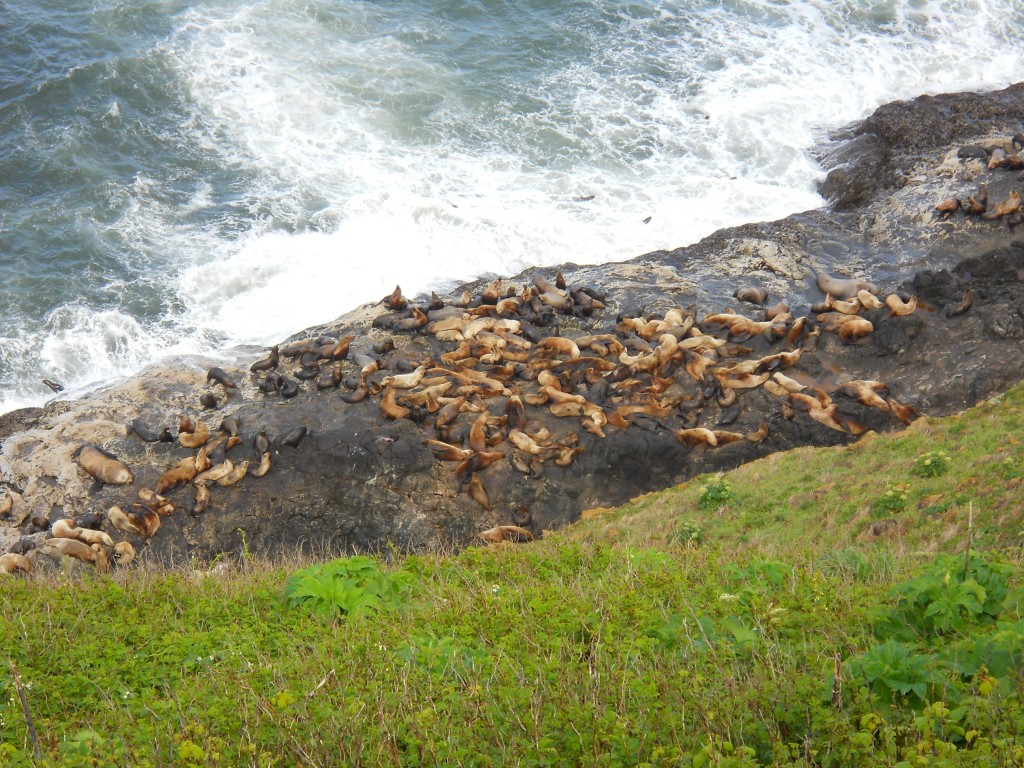 I'm so happy that spring is really, truly here!
In honor of that, this week I'm giv­ing away a copy of my very own Have Your Cake and Vegan Too! Leave a com­ment to be entered in the draw­ing and I'll actu­ally be announc­ing the win­ner this Fri­day with the Treat of the Week!
In case you aren't a fan of the lot­tery, I have also added some spe­cial shop­ping options to the site. I'm doing signed copies of both Have Your Cake and 100 Best, you can buy them sep­a­rately or together, domes­tic or inter­na­tional! This is a lim­ited time offer, sim­ply to help me thin out my inven­tory, so get 'em while I got 'em!