Last week's winner of the Sugar-Free, Gluten-Free cooking is: Liz Dean! Congrats!
Sorry for the lack of Treat of the Week last week. I've been kind of crazy with things going on- including rejoining the world of the working! I got a wonderful job offer last week that I'm totally stoked about and I can't wait to start. Horray!
This weekend I got some time in at the Oregon Coast. It's so crazy beautiful and I was graced with clear skies and comfortable enough temperatures to comfortably walk the beaches, do some trails and site see congregations of sea lions (it's mating season, of course!)
Sea lions are mammals, obvs, but I still love this Sesame Street song.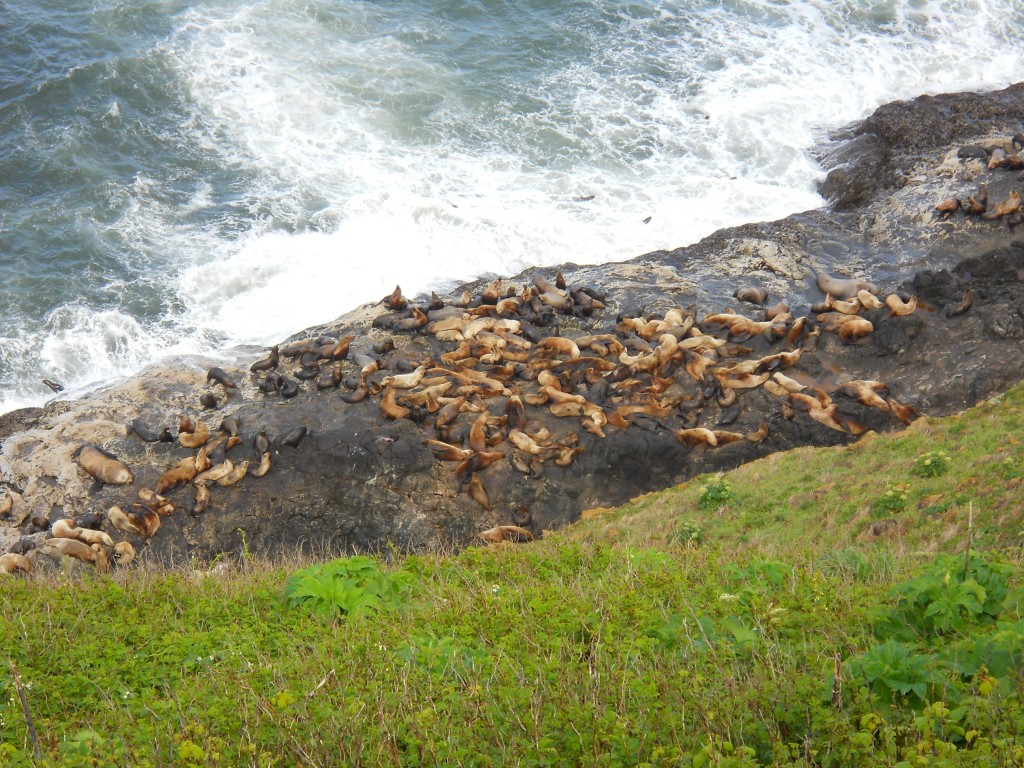 I'm so happy that spring is really, truly here!
In honor of that, this week I'm giving away a copy of my very own Have Your Cake and Vegan Too! Leave a comment to be entered in the drawing and I'll actually be announcing the winner this Friday with the Treat of the Week!
In case you aren't a fan of the lottery, I have also added some special shopping options to the site. I'm doing signed copies of both Have Your Cake and 100 Best, you can buy them separately or together, domestic or international! This is a limited time offer, simply to help me thin out my inventory, so get 'em while I got 'em!