If you feel like making a road trip, head out to Eugene for my book signing tomorrow! From 1-5 at Hartwick's. There will be samples!
Sometimes I feel like a nut.
Sometimes I don't.
Actually, that's a lie. I always feel like a nut. If you know me, you know I love "debris" in my baking so I'm always adding nuts and seeds, dried fruit, whatever else I can fit in there.
The truth is, sometimes I feel like decadence. Sometimes I need something sweet and mellow (henceforth known as S&M). This definitely falls in the S&M category.

I tend to prefer using basic ingredients, easy stuff to come by, but when I see new and exciting ingredients, I can't help but splurge. When they end up making my treats healthier, that's even better.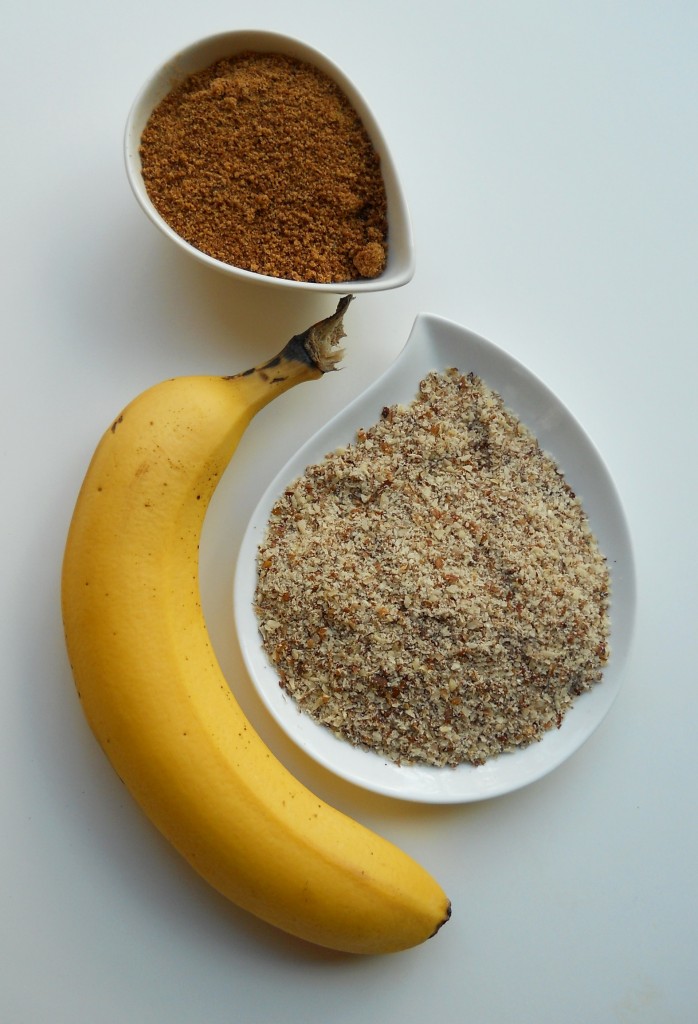 I was recently drawn to two newer items in the bulk section at my grocery store. At the top of the above picture is some coconut sugar, which doesn't taste like coconut, but does have a rich flavor that reminds me of molassesy brown sugar. It's made from boiled and crystallized coconut nectar. It's very mildly sweet and has a lovely aroma. Next, is hazelnut meal. I have been using almond meal for some time, but decided it was due time to experiment with my friend the filbert. And then, of course, we have our old friend banana.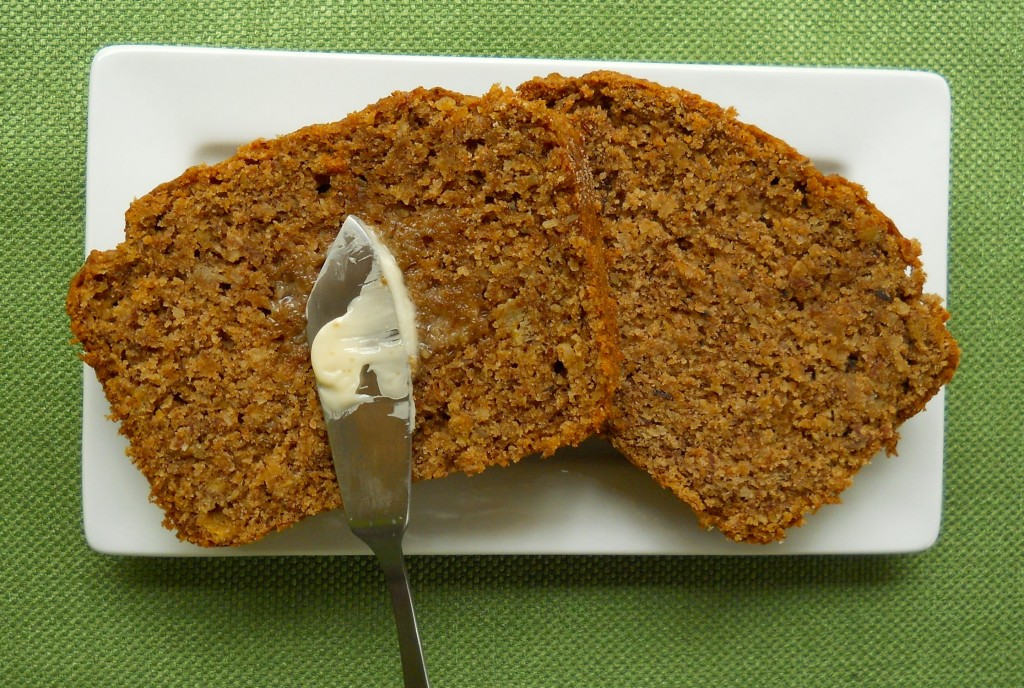 Sugar-free Banana Hazelnut Bread
Coconut sugar is unadulterated coconut, making this bread free of any other sweetener. This bread is lightly kissed with sweetness, perfect for breakfast or a snack, but if you want it sweeter, feel free to add 2-3 tablespoons of agave or brown rice syrup to the liquid ingredients and then decrease the amount of milk accordingly. The added nut meal increases protein and adds structure to the bread.
1 1/2 cups unbleached all-purpose flour or spelt flour
1 cup hazelnut meal (can use almond meal)
2 teas. baking powder
1 teas. baking soda
1/8 teas. salt
1 cup mashed banana
1/3 cup oil
2/3 cup coconut sugar crystals
1/2 cup milk of choice
1/2 teas. vanilla
Preheat oven to 350 and lightly grease and flour a 9×5 loaf pan.
In a small bowl combine the flour, nut meal, baking powder, soda and salt. In a large bowl, mash the banana and add the oil and sugar crystals. Combine well before adding the milk and vanilla. Add the dry ingredients to the wet in batches, until just mixed.
Bake for 42-48 minutes, until a toothpick inserted in the center of the loaf comes out just clean (crumbs may cling to it, but there should be no batter). Let loaf cool on a rack for 20 minutes before running a knife around the loaf and inverting onto the cooling rack. Cool, right side up for at least 45 minutes before serving (if the bread is too warm it will be difficult to cut without making a mess of crumbs).
Store leftover bread loosely covered at room temperature.
Yields: 12 slices