The winner of last week's book giveaway is: lucky #12- Aubrey!!!
This week's book giveaway is a very different kind of title: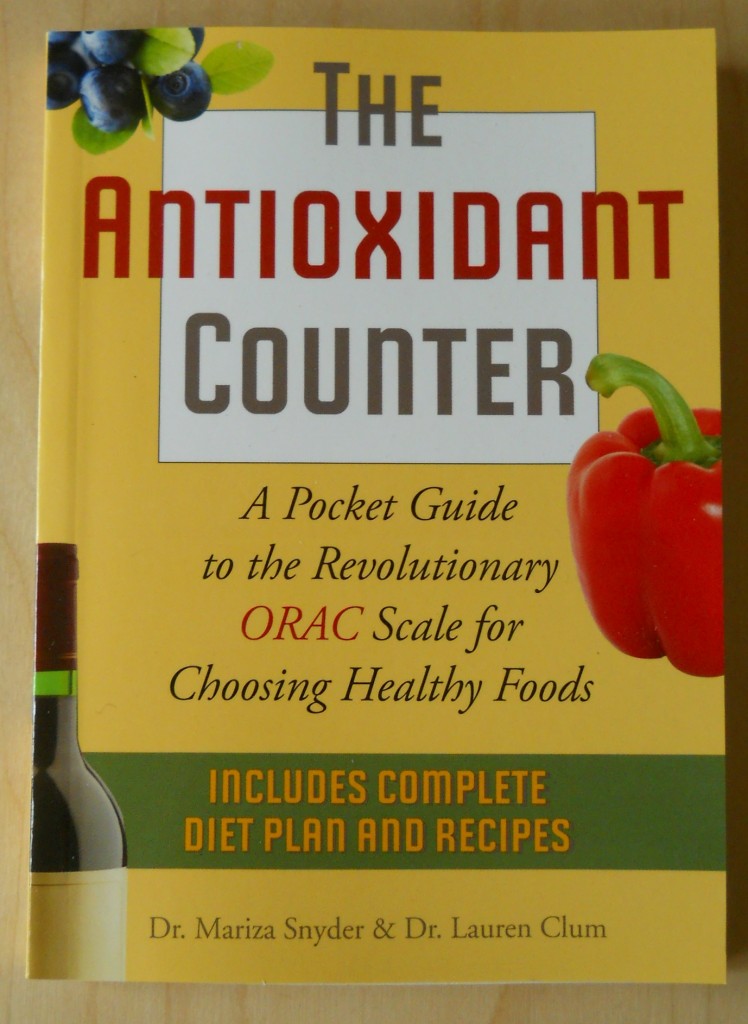 The Antioxidant Counter is not a diet book, but rather a book that focuses on the quality of the food we eat. It provides information and quick reference to help make the most of meal time choices, so you are getting the most bang for your buck (or perhaps, nom for your nosh?). It also includes a recipe section that details not only what to eat, but why, and the majority of which are vegan. If you have an inquiring mind, like myself, this is a great little book.
So, like the past couple of weeks, leave a comment and the winner will be drawn next Monday!