The win­ner of last week's book give­away is: lucky #12– Aubrey!!!
This week's book give­away is a very dif­fer­ent kind of title: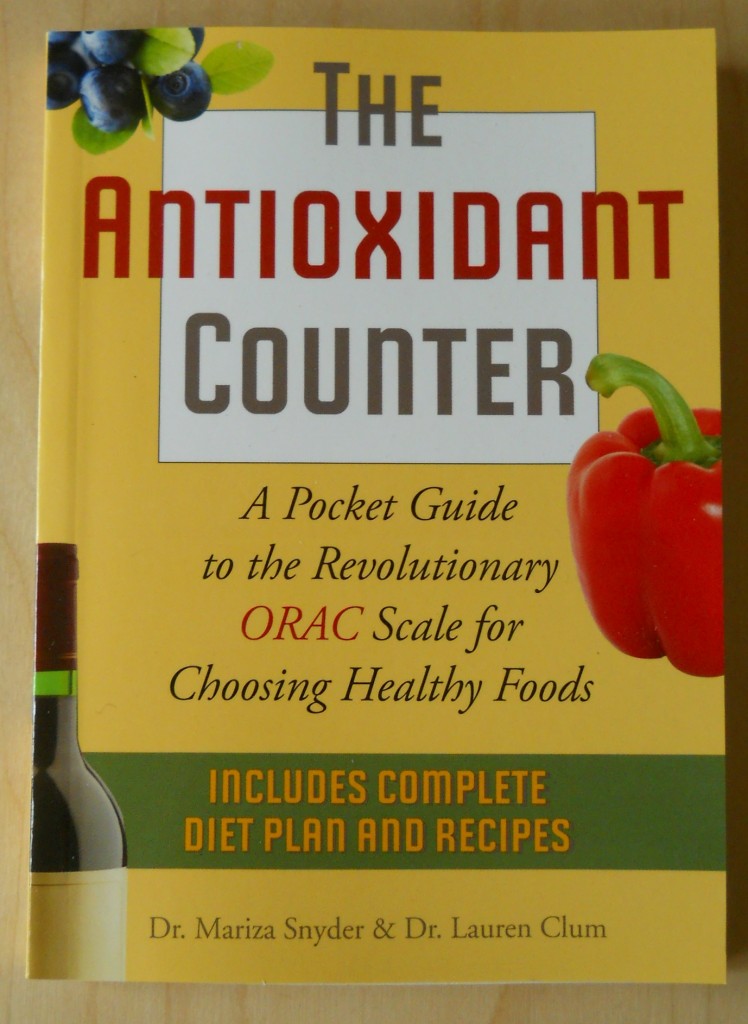 The Antiox­i­dant Counter is not a diet book, but rather a book that focuses on the qual­ity of the food we eat. It pro­vides infor­ma­tion and quick ref­er­ence to help make the most of meal time choices, so you are get­ting the most bang for your buck (or per­haps, nom for your nosh?). It also includes a recipe sec­tion that details not only what to eat, but why, and the major­ity of which are vegan. If you have an inquir­ing mind, like myself, this is a great lit­tle book.
So, like the past cou­ple of weeks, leave a com­ment and the win­ner will be drawn next Monday!