The win­ner of last week's give­away is: Lucky com­ment num­ber #28!  Elis­a­beth from Czech Vegan!  Woo-hoo!  Read through to the end of this post for this week's giveaway!

Also, super cool tasty web­site news– if you are vegan and gluten-intolerant or just look­ing for more vari­ety in your diet, check out the recently debuted XGFX, a web­site hub for vegan and gluten-free good­ies, brought to you by Allyson from Man­i­fest Vegan, Jessy from hap­py­faceve­gan and Kit­tee from Cake Maker to the Stars. Read it! Cook from it! Con­tribute to it!
Some­one asked me a cou­ple of weeks ago what my favorite recipes from Have Your Cake and Vegan Too are. With 50 cakes of all types and sizes to pick from, I had to really think long and hard about this one. Like many lists I've made, I think this could fluc­tu­ate each day, depend­ing on my feel­ings, crav­ings, the way the wind is blow­ing… Regard­less, here is my Top 5 (for the moment). Oh yes, and another book giveaway!
#5
Spiced-Rice Cran­berry Cake
This cake is baked in a rice cooker. I know, crazy huh? It makes for such an incred­i­bly fluffy cake and it's so sim­ple… The spices really pop and the cran­ber­ries are so ten­der. We just love whip­ping up this sim­ple cake that requires no oven, so it's excel­lent for warm sum­mer days.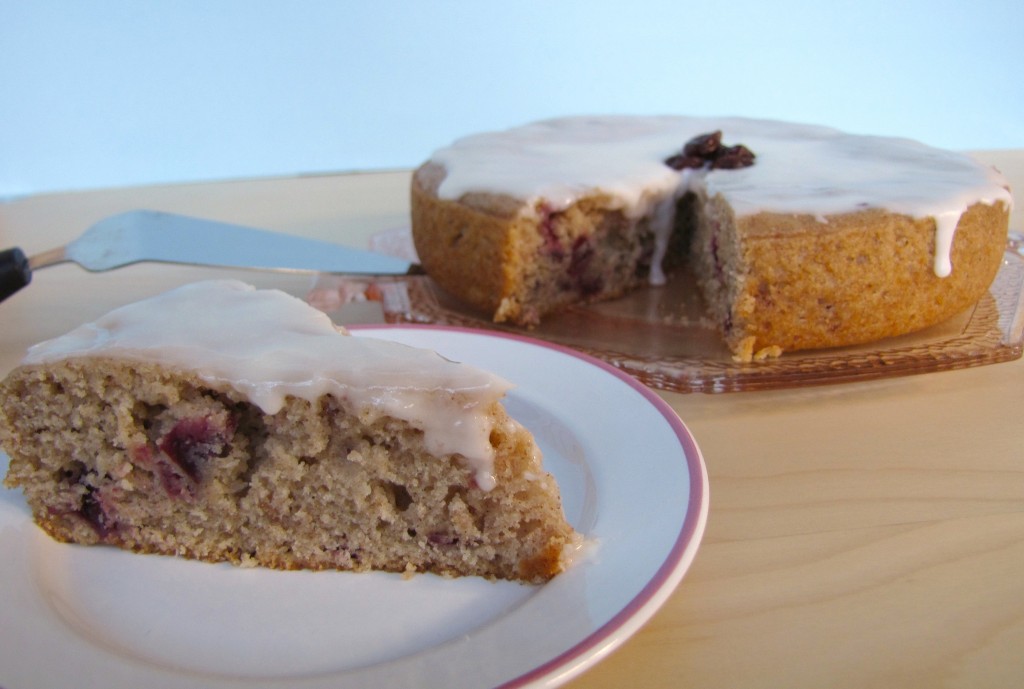 #4
Orange You Glad It's Pud­ding Cake
Warm and fluffy cake with a bit of crisp­ness on the edges, with creamy orange pud­ding under­neath. Ooh, baby. I eat this one straight out of the pan, I just throw a trivet on the table and we dig in. A lit­tle vanilla ice cream on top… This cake comes together super sim­ply and you just throw it in the oven and let it do it's thang.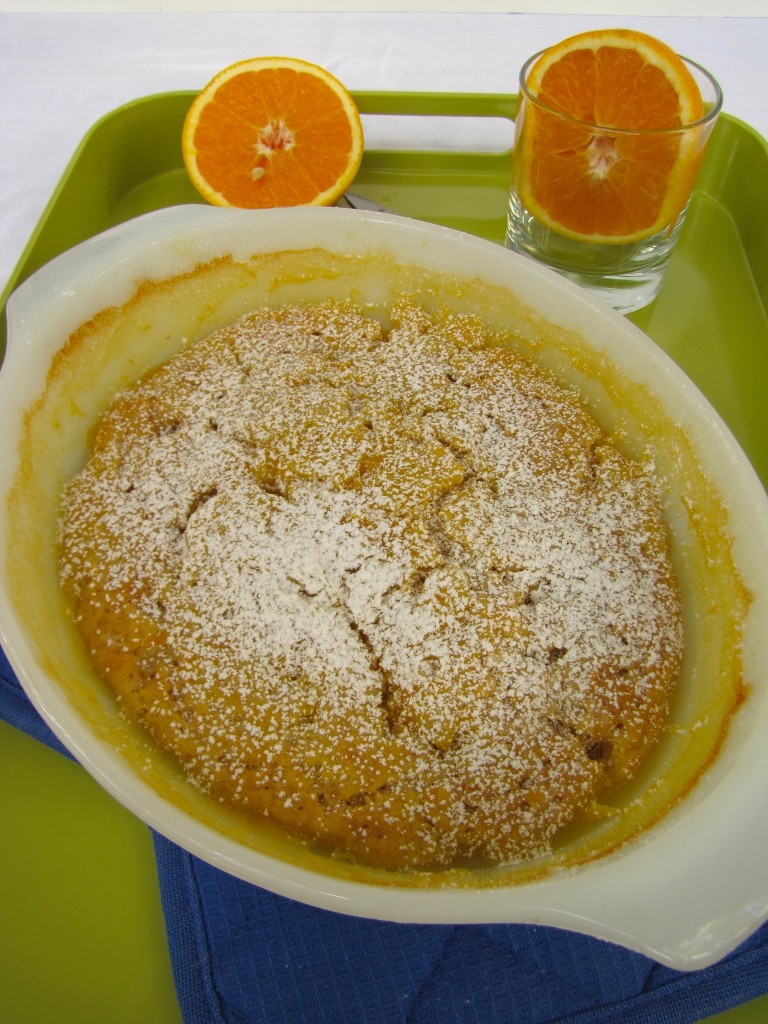 #3
Pressed Plum Cof­fee Cake
This cake is ten­der and moist with a pleas­antly dense crumb and the baked plums gain this won­der­ful sweet­ness to accom­pany their usual tang. It's an ele­gant and SO SO SO sim­ple break­fast cake that is easy to make and has a strik­ing presentation.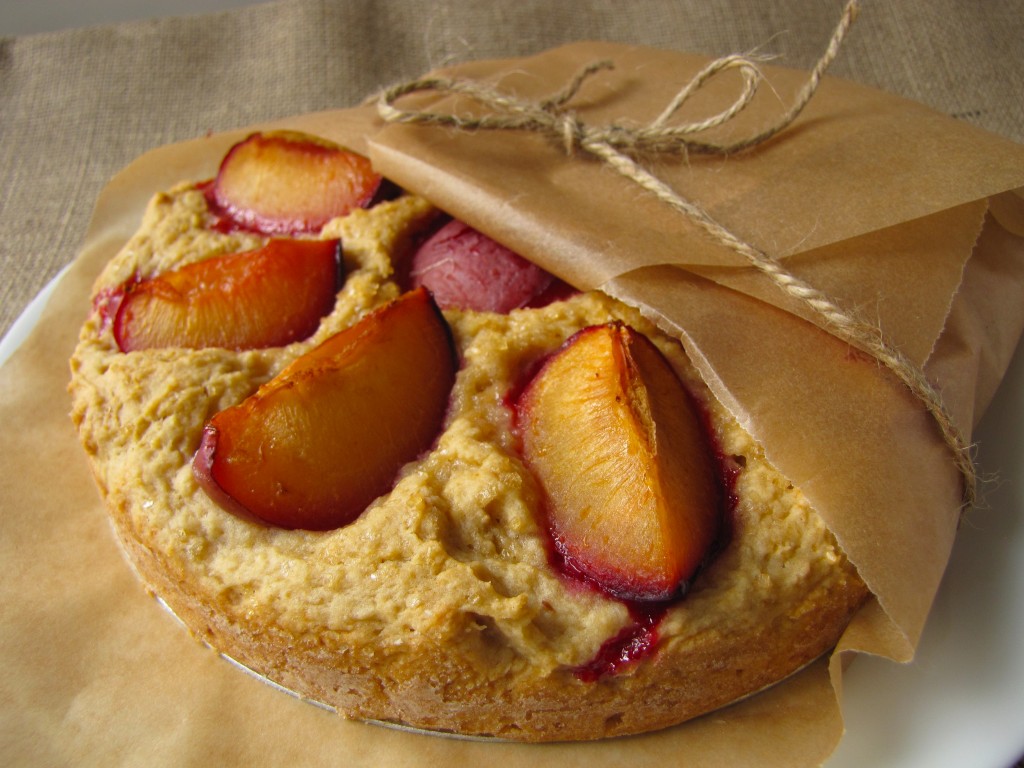 #2
Amy's Huh What Peaches Cake
Ded­i­cated to my BFF, this cake is an upside down cake and is sim­ple and incred­i­bly intox­i­cat­ing (baked peaches?! what could be bet­ter?) and the rasp­berry cream really just takes it over the top.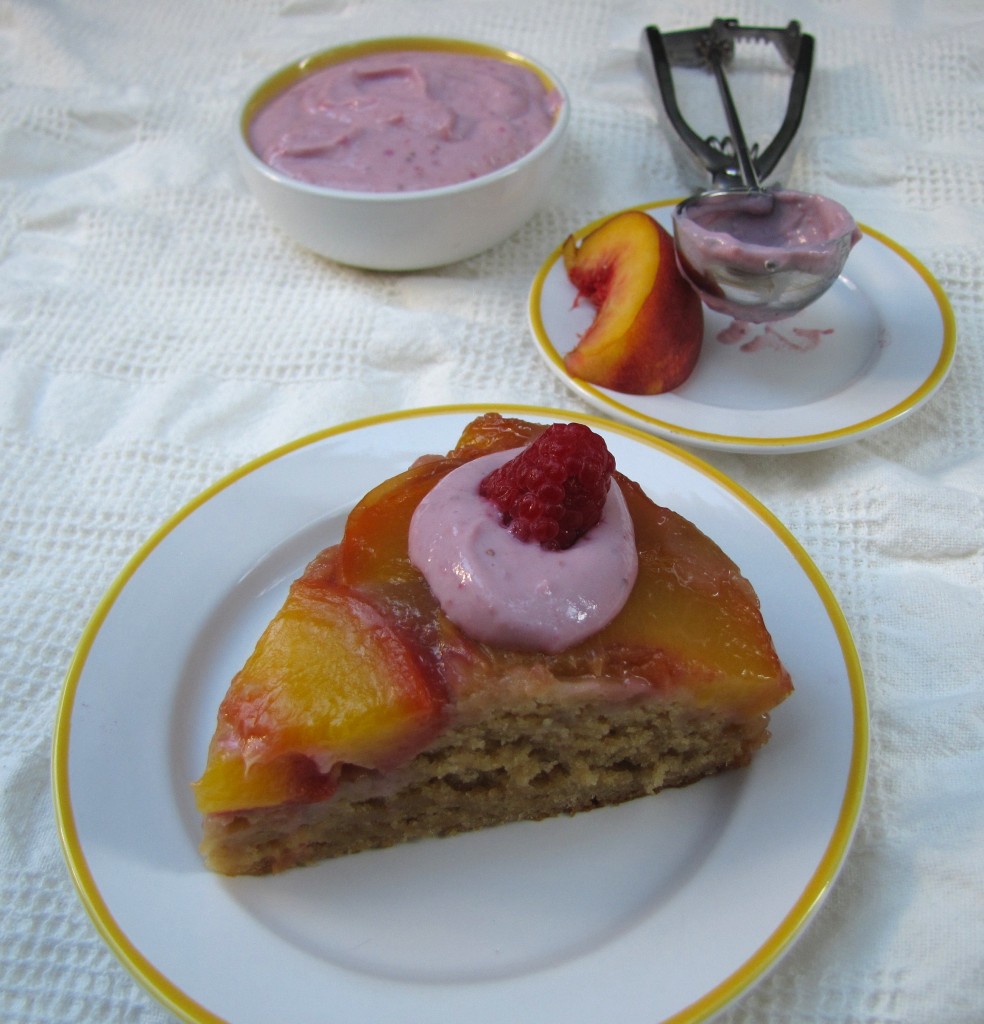 #1
Peanut But­ter Choco­late Dream Cake
Haha, you silly peo­ple! Did you really think I would make any kind of list that wouldn't include choco­late and peanut but­ter? No way! Moist choco­late cake lay­ers, fluffy PB cream in the mid­dle and the moth­er­lode– ganache!- on top? Oh yeah, me likey.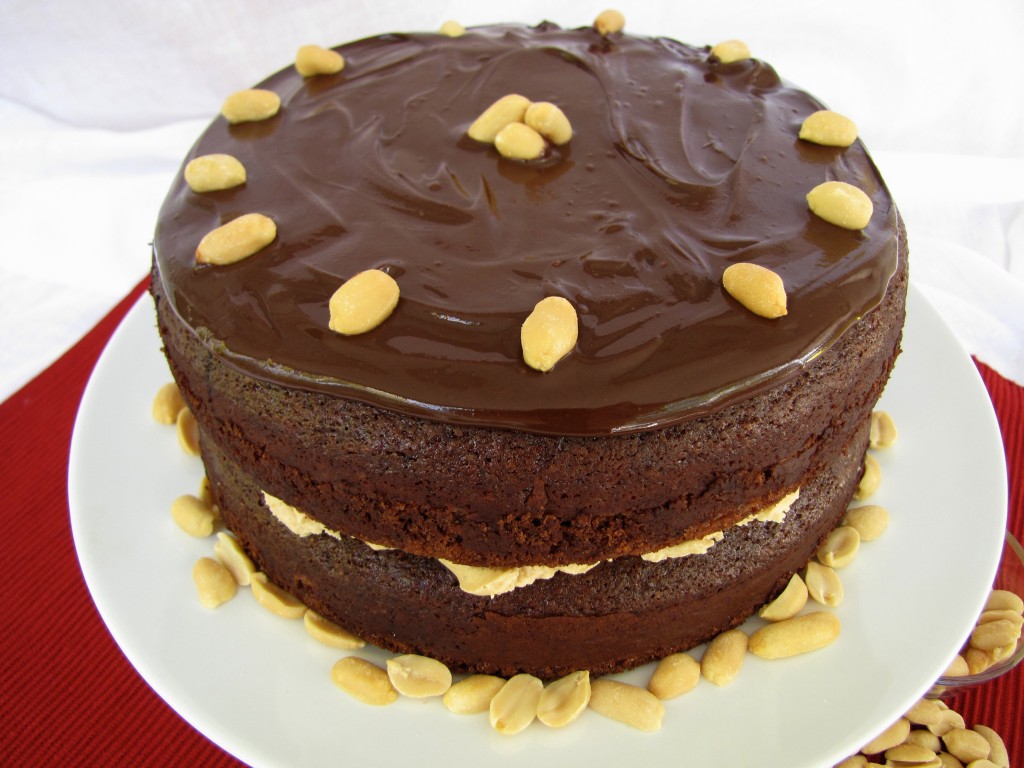 Whew! Even a I write this, I'm men­tally reorder­ing it and and adding other cakes in… they are just too good! You'll have to pick up a copy of this tasty guide to all that is cakey and see what tick­les your taste buds!
Now, onto the give­away! After all that cake, what do you say about a lit­tle bit of healthy livin'?
I've been try­ing to get you guys excited about green smooth­ies- how about a tasty book to help you expe­ri­ence the deli­cious­ness and nutri­tion that green smooth­ies can bring to your life?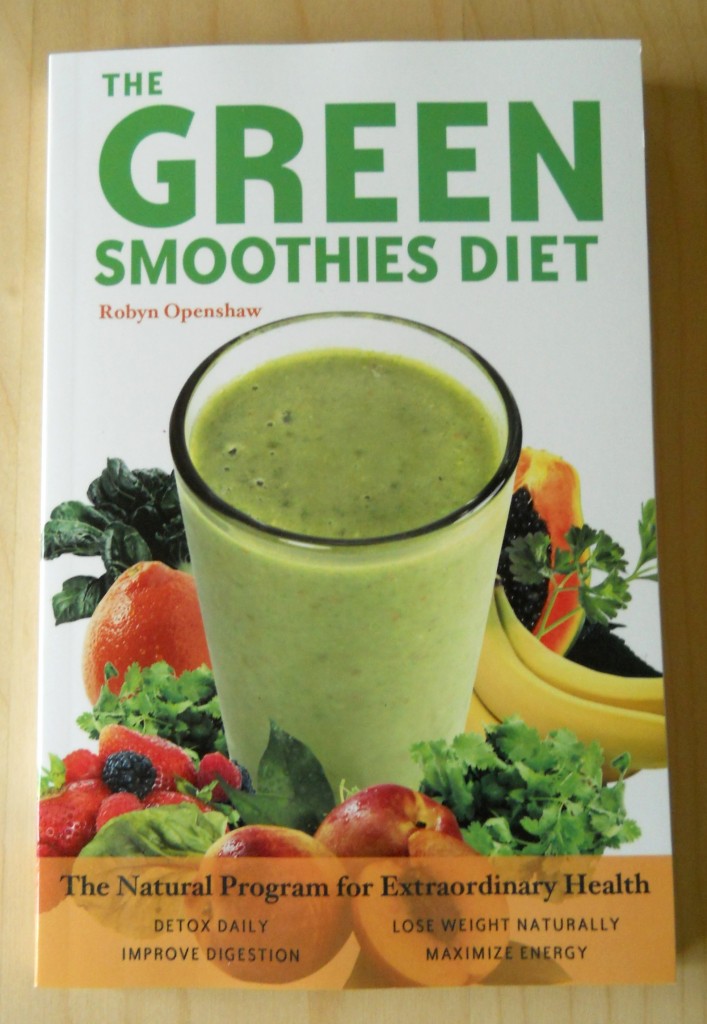 Robyn Openshaw's book on green smooth­ies is like a yummy crash course that will have you toss­ing kale into your blender in no time! Leave a com­ment to be entered into the draw­ing and the win­ner be announced next Monday!