I have some awe­some news– in addi­tion to my own book being recently released, I am part­ner­ing with my pub­lisher to bring you some more awe­some give­aways! I am lucky enough to work with a pub­lisher that has quite a few other awe­some cookbook/food writ­ers whose titles are sure to have you salivating!
For the next 5 weeks, I will be giv­ing away one book each week by one of my Ulysses Press brethren. Make room on your book shelf and get ready to throw your hat in the ring!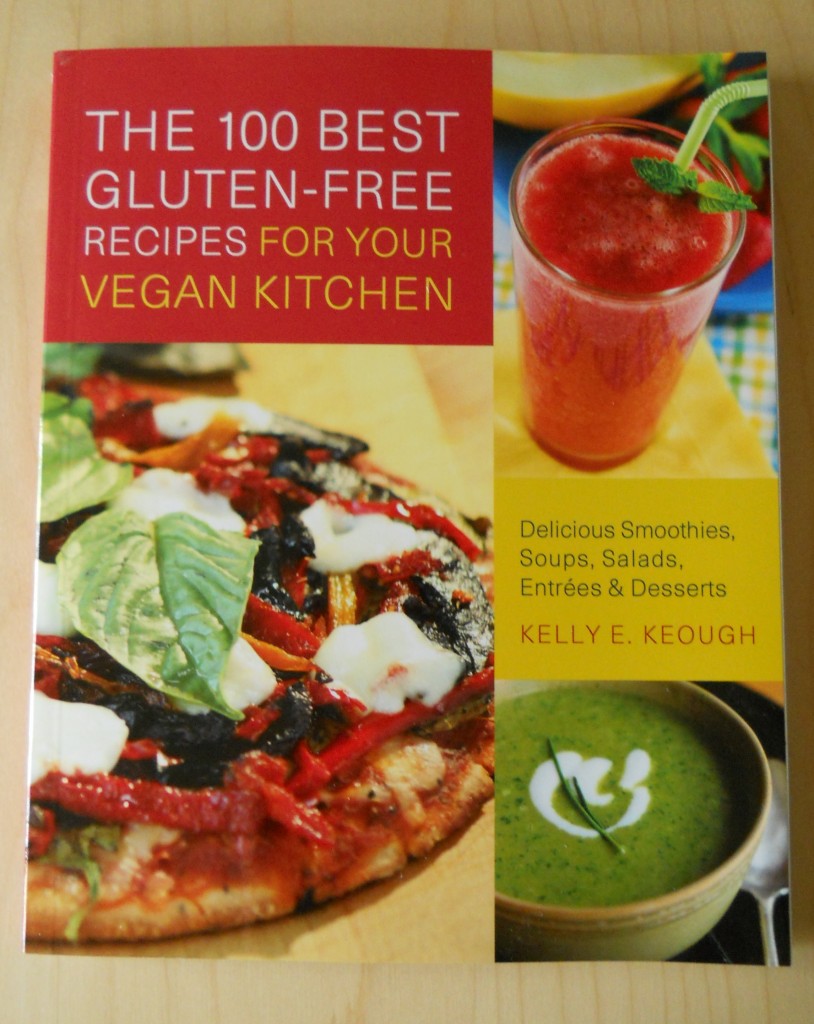 Give­away #1– Kelly Keough's lovely new title– The 100 Best Gluten-Free Recipes For Your Vegan Kitchen.
This is Kelly's lat­est book and is truly a beau­ti­ful work. All of the recipes in this book are not only gluten-free and vegan, they are also sugar-free and run the gamut from sim­ple spreads and treats to full on meals and recipes to make your own nut and seed milks. Kelly is really into clean eat­ing, so there are plenty of raw options and lots of recipes to make the most out of our up-and-coming farmer's mar­ket season.
Leave a com­ment to be entered in the draw­ing. The ran­dom win­ner (US folks only, sorry!) will be announced next Mon­day, the 18th, in con­junc­tion with our sur­prise give­away title for next week!