Some­times avoid­ing going to the gro­cery store is a nui­sance, like when you end up liv­ing off of stale cereal and ques­tion­ably old soy milk.
Other times, it forces you to use up ran­dom things in your fridge, on the edge of extinc­tion, and deliv­ers deli­cious results.
Thank­fully this is the result of the lat­ter sce­nario, because I don't really like cereal very much.

Almost every week I buy mush­rooms. Yet I don't always use them and they end up get­ting sac­ri­ficed to the crisper gods. I con­sider it an offer­ing to the foodie gods.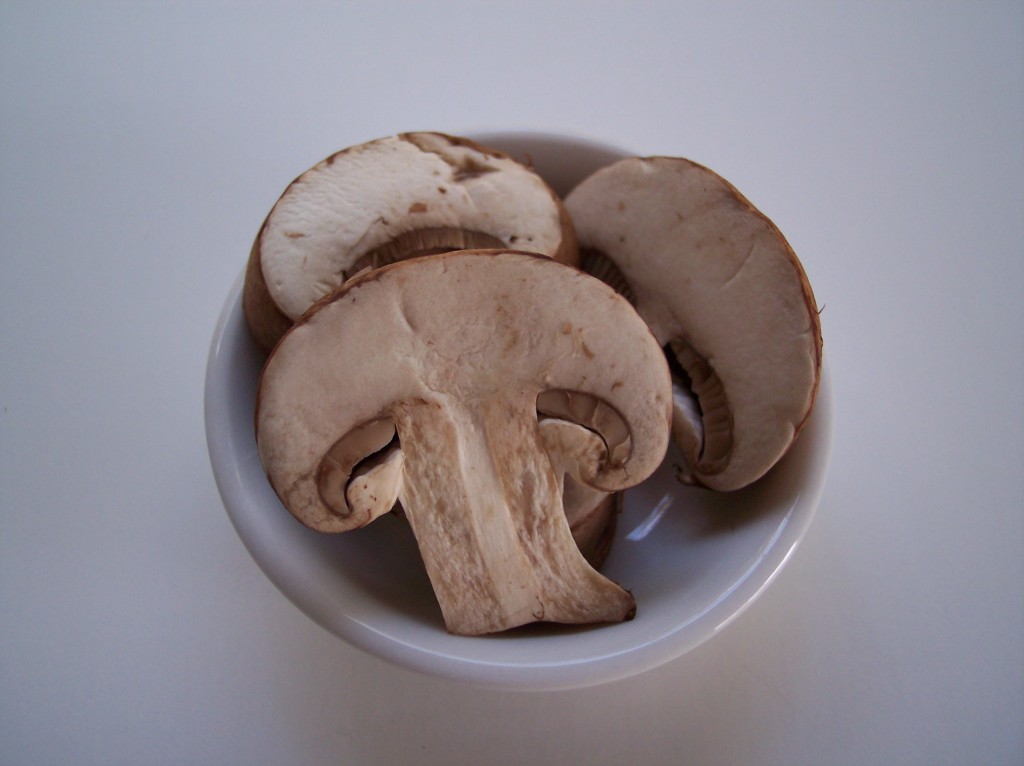 Until the sun starts mak­ing more mean­ing­ful appear­ances, it is still solid soup weather here in the PacNW and I imag­ine the same is true for many of you. So, in this limbo of winter-to-spring, here is yet another soup recipe for you. Creamy and easy, this soup is the essen­tial com­pan­ion to a hearty whole grain bread, a rainy spring day and a good book.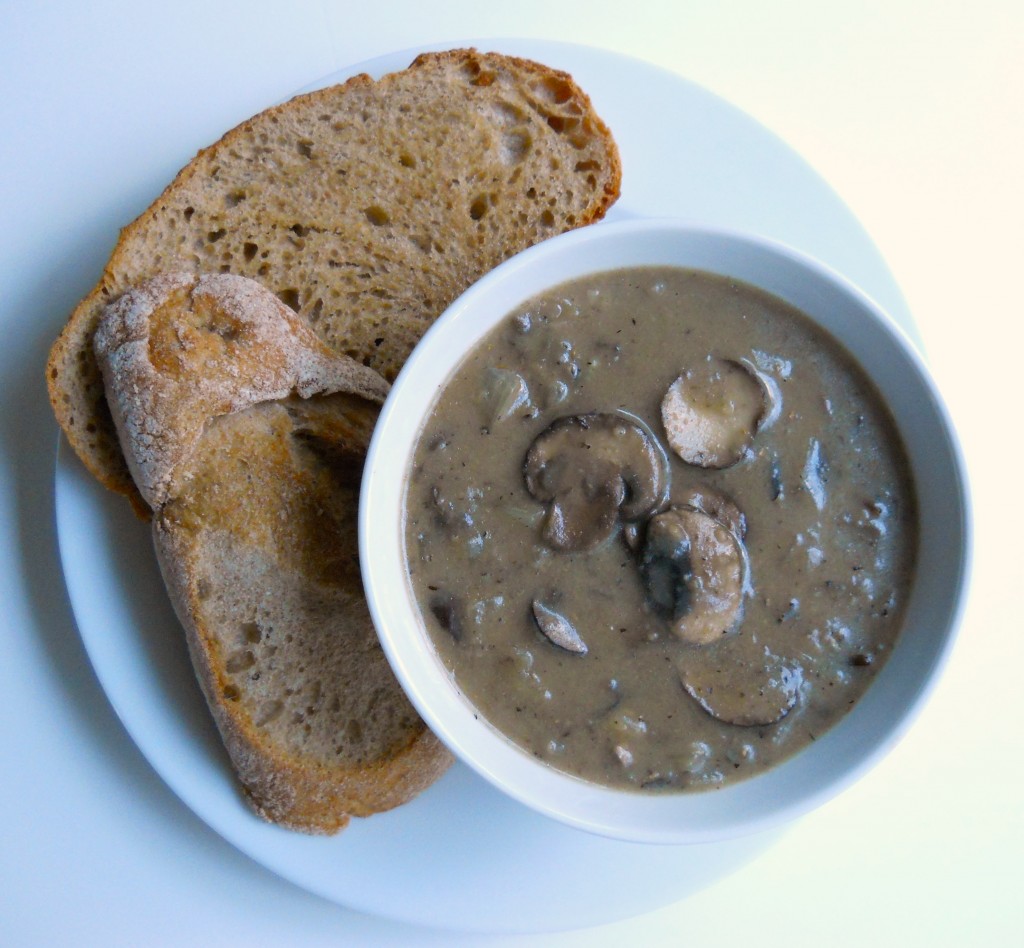 Ron's Souper Easy Mush­room Soup
If you have Net­flix (it's avail­able for Watch Instantly) and like inap­pro­pri­ate humor, you have to watch a show called "Party Down". It is HYSTERICAL. This soup recipe is ded­i­cated to the most endear­ing and pathetic char­ac­ter on the show, Ron, played by the ever-brilliant Ken Marino.
1 tbsp. olive oil
1 medium onion, chopped
1 tbsp. soy sauce (or tamari, for gluten-free)
4–5 cups washed, chopped mush­rooms (a com­bi­na­tion of crem­ini and por­to­bello are awe­some)
2 tbsp. flour (brown rice flour works well here, if GF)
3 cups veg­gie stock or water (increase soy sauce by 1 addi­tional tbsp. if not using stock)
1 cup pre­cooked grain (wild rice or brown rice are excellent!)
In a stock pot, heat the oil under medium heat. Add the onion and cook until it begins to soften and become fra­grant, about 3–5 min­utes. Add the soy sauce and mush­rooms and cook until mush­rooms begin to soften and release juices, about 5–8 min­utes, stir­ring often. Add the flour and 1/2 cup of the stock or water and cook until it begins to thicken, about 2 min­utes. Add remain­ing stock and cook until heated through and mush­rooms are ten­der, about 10 min­utes. Using an immer­sion blender or a counter top blender, process 1/2 of the soup until creamy. Return to pot and mix to com­bine. Add the grain and cook until heated through, about 3 minutes.
Serve with crusty bread or salad or both. Or crack­ers.

What­ever makes you happy.
Yields: 4 servings