My nutrition videos, along with other cooking show videos, are now available in iTunes as a video podcast! Just search for "nom blog" and there they are! Higher resolution videos are always available here on the blog.
I live and create recipes by 2 rules:
1. Recipes need to be accessible. I work hard to minimize the unique ingredients I call for so people who don't have access to co-ops or health food stores and must rely on big box stores like Wal-Mart can still make good vegan food.
2. Eating cruelty-free is a journey, not a destination. Sometimes, you have to be comfortable with good-enough being okay. For example, while eating Crisco is not something I recommend, if you need vegan shortening and have no other option and don't mind using it, knock yourself out because it's vegan and you can find it everywhere.
Case in point, one of the ingredients that I use in today's recipe: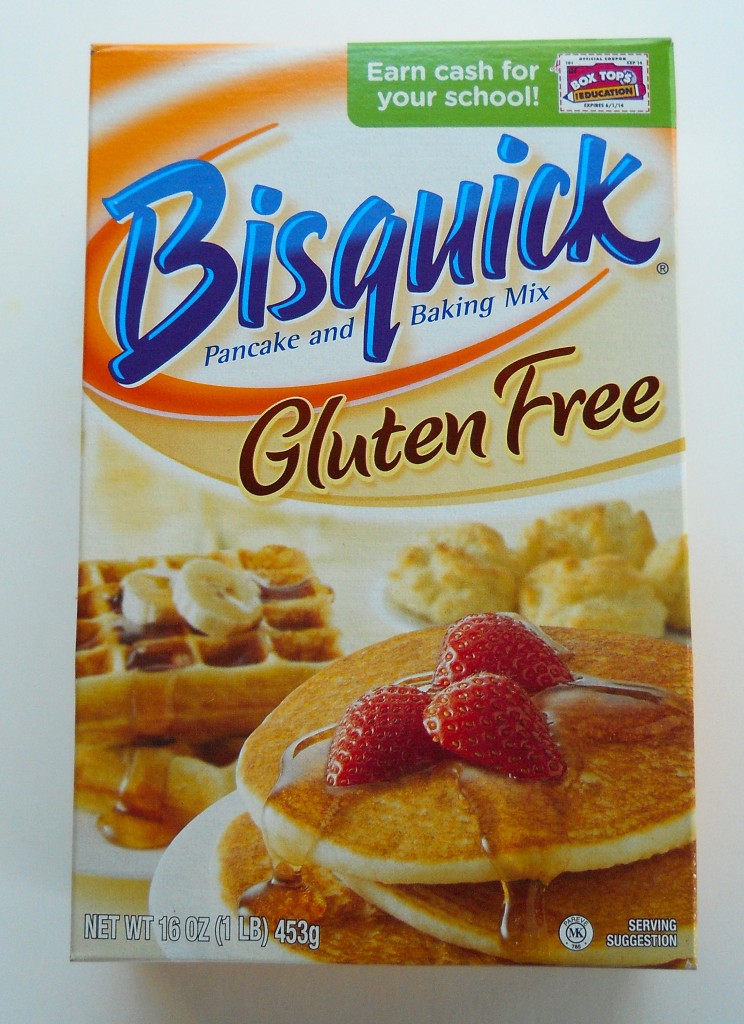 Reasons why I like this: It's Bisquick, which means that it's everywhere. If you don't have access to a plethora of gluten-free flours to make fancy flour blends or if you're in a pinch, it's all here, waiting for you.
Reasons I don't like it: It contains baking powder with aluminum in it, which I understand why they use it (it's highly reactive, so great for shelf life), but is something that I usually recommend against.
Reasons for getting cited by the vegan police: In my correspondence with General Mills, they can neither confirm nor deny the source of the sugar that is included in the mix. Hence, making it questionably "vegan" by definition.
Assume what you will, but otherwise the mix is vegan and for sake of my own style of experimentation, I'm going with it. You can always use another tried-and-true flour blend in this recipe, if you're gluten-free, or just use all-purpose flour if not.
Okay, technicalities aside, let's make our Treat of the Week– Rich and Fudgy GF Brownies!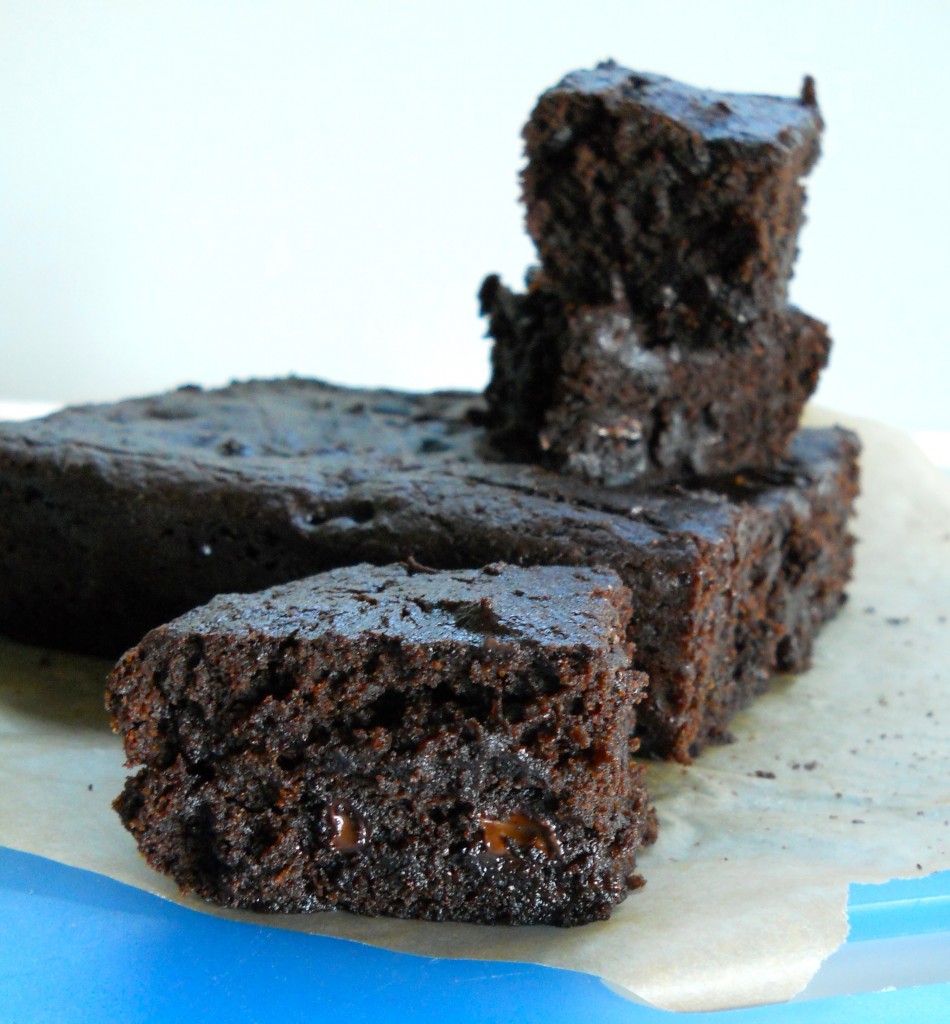 Rich and Fudgy GF Brownies
Nobody would believe me that these brownies were gluten-free and I have to say I was pretty darn pleased. The jam in them adds to the rich and fudgy texture, but is not detectable, so use whatever flavor you'd like (I use blueberry). These brownies are certainly not health food, but are an excellent indulgent treat that will ensure no one feels like they are living "without".
1/2 cup organic granulated sugar (increase to 2/3 cup if using other flour blend without added sugar)
3/4 cup Bisquick Baking Blend (OR other GF flour blend OR all-purpose flour)
1/3 cup baking cocoa, sifted
1/2 teas. baking soda
1/8 teas. salt
1/3 cup margarine, room temperature
1 6-oz container soy or coconut yogurt
1/4 cup jam of choice
1/4 cup chocolate chips
Preheat oven to 350. Lightly grease or line an 8×8 pan with parchment paper.
In a small bowl, combine the sugar, flour blend, cocoa, baking soda and salt. In a large bowl, cream together the margarine, yogurt and jam. Add the flour blend in batches until just mixed, then add the chocolate chips.
Spread into the prepared pan and bake for 35-40 minutes, until a toothpick comes out clean (there may be some slight crumbs, but there shouldn't be batter).
Let brownies cool on the rack for 30 minutes before cutting and serving.
Yields: 9-12 brownies