Interested in participating in a bake sale to benefit Japan? Check out this thread to see if there's one near you or to start one yourself!
Horray! Yesterday was the first day of spring. Here in Oregon the cherry blossom trees have been blooming for a couple of weeks and all of their other friends in arbor are sporting little green buds of promise. Warmer days will soon be ours!
In the meantime, this bright little number does just the trick to perk up your senses and please your tastebuds. This curd is perfect for folks who love tang, but perhaps not the sharpness of marmalade. Later this week I'll post an accompanying recipe that pairs beautifully with this tasty vegan curd.
In the meantime, get segementing!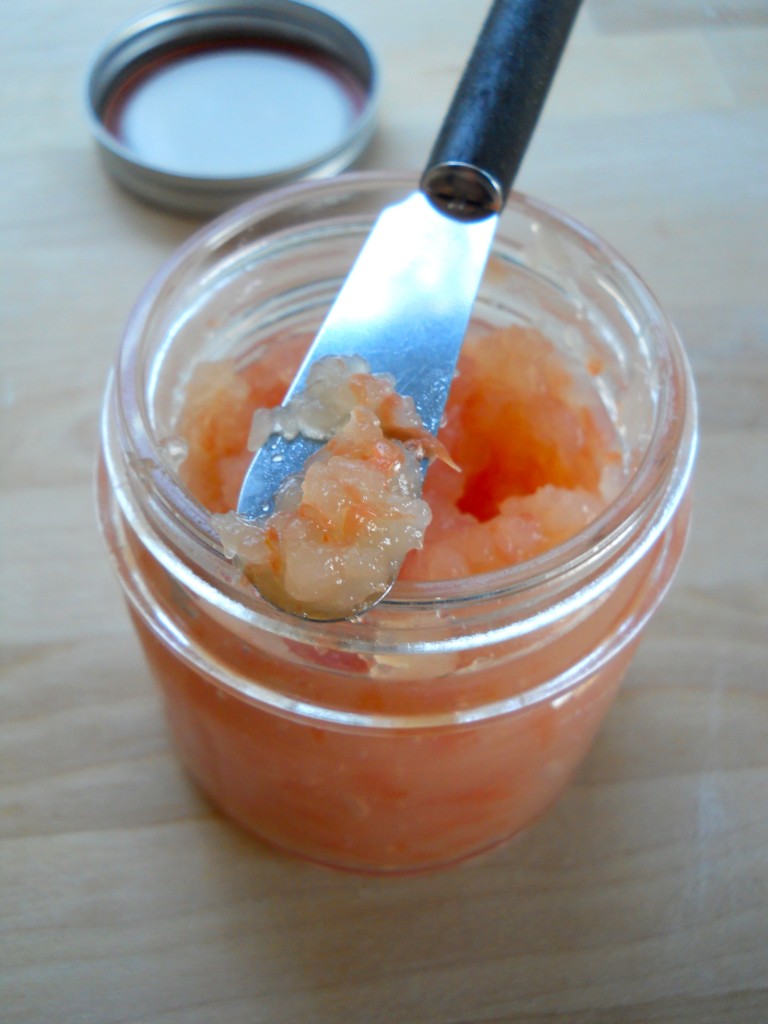 Sunny Grapefruit Curd
1/4-1/3 cup sugar (depending on desired sweetness)
2 tbsp. cornstarch
1 1/4 cup grapefruit juice (approximately 2 medium sized grapefruit)
1/4 cup grapefruit segments, roughly chopped
In a small pot, combine the sugar and cornstarch and mix until cornstarch has no clumps. Add the grapefruit juice and mix to combine. Stirring often, bring mixture to a boil and add the grapefruit segments. Lower heat to medium-low and stir in grapefruit segments, stirring continuously. Cook until mixture begins to thicken and coats the back of a spoon, about 5-10 minutes. Remove from heat and let cool completely.
Store curd in covered jars in the fridge for up to 1 month. It will become very thick when cold, so stir well before using.
Yields: 1 1/2 cups