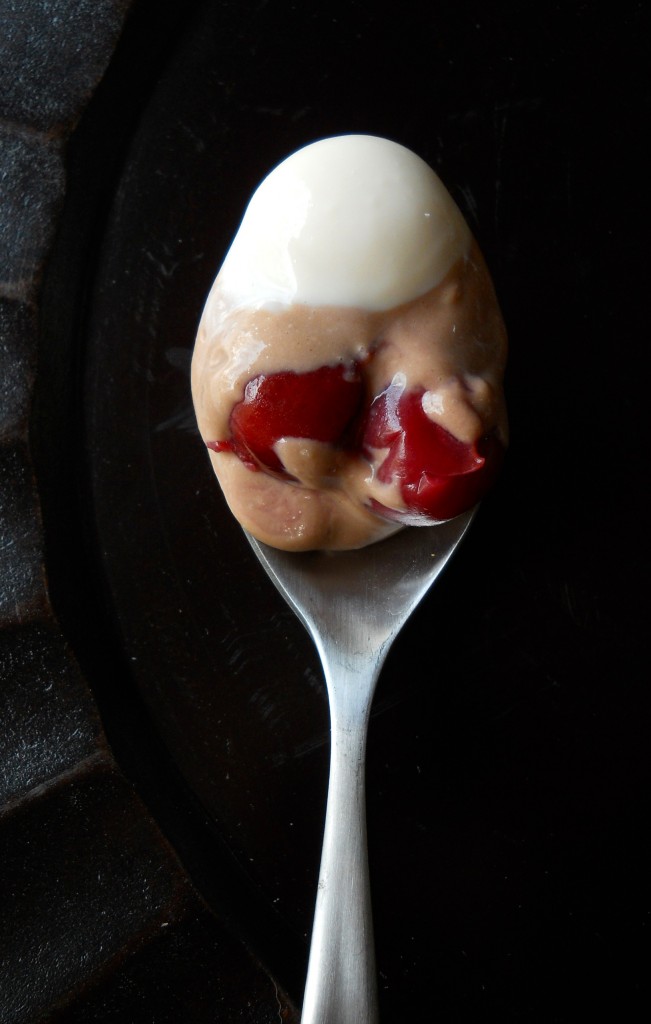 Isn't sacrifice just the pits?
Suppose you need something gluten-free, dairy-free and egg-free… how are you supposed to live? I mean, what are you supposed to eat?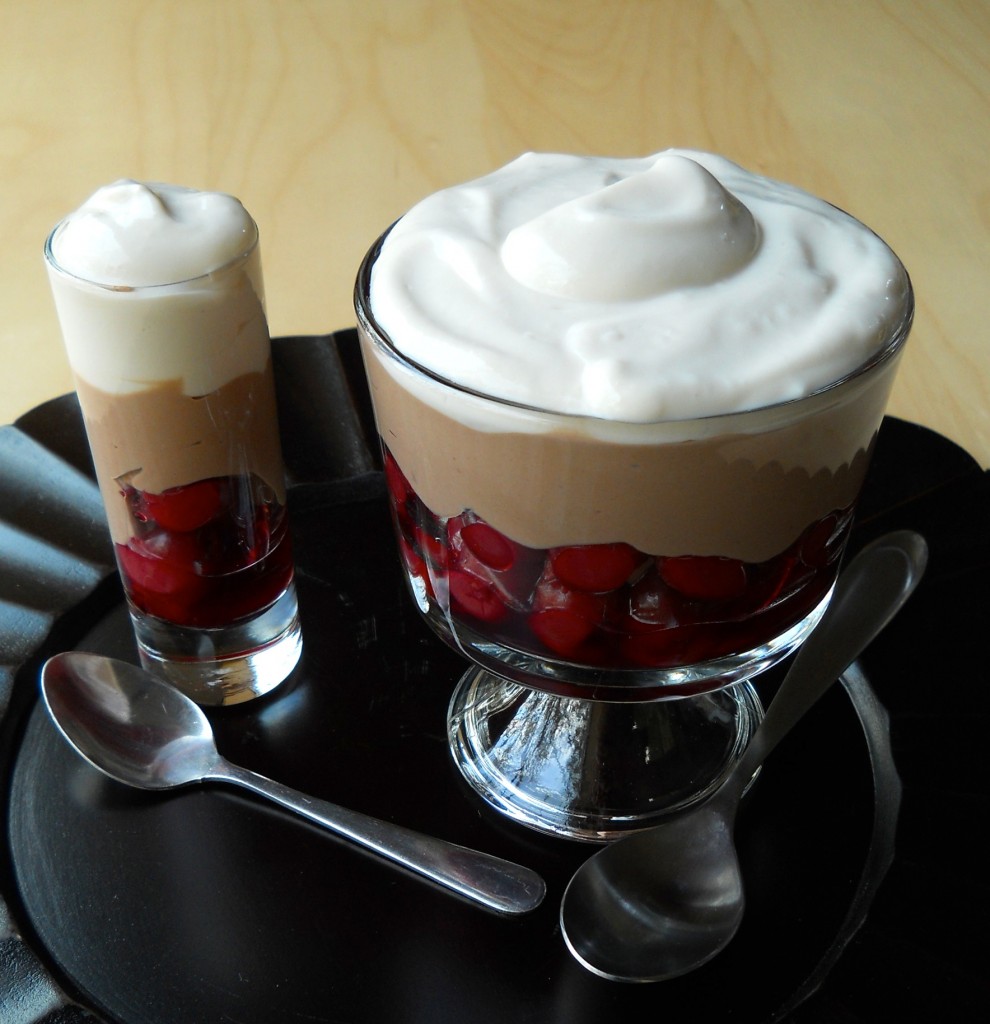 Hmm… it's not looking so shabby, actually.

This week's Treat of the Week is:
Creamy Coconut Black Forest Parfait
This treat is definitely indulgent. It features full-fat coconut milk, chocolate, vanilla and silken tofu. For those who are adverse to silken tofu, rest assured that when combined with the coconut milk, it has absolutely no resemblance to any tofu puddings or creams that you have had before. It's just pure decadence.
There are a couple of "waiting" steps to this incredibly simple treat. Make the elements before it's time for dessert so you can quickly assemble these impressive little gems. They are fairly rich, so small serving sizes are optimal.
1- 15 oz. can of full-fat coconut milk
1- 12.3oz aspectic container of firm silken tofu
1/3 cup organic granulated sugar
2 teas. vanilla
1/3 cup plus 2 tbsp. chocolate chips, melted
2-3 cups of dark, sweet cherries (if frozen, thawed; if canned or jarred, drained; if fresh, pitted and mascerated in 1 tbsp. sugar for at least 1 hour before serving)
Place the can of coconut milk in the fridge for at least an hour, so the coconut cream can separate. Open can and scoop out cream into a bowl. Set cream aside and allow to come back to room temperature. Discard remaining coconut milk*.
Once coconut cream is room temperature, open tofu, drain any water, and place in the bowl of a food processor along with the sugar. Process until smooth, scraping down as necessary, about a minute. Carefully melt the chocolate and set aside. Add the coconut cream and vanilla to the tofu and process until well combined. Remove half of the cream mixture and place in one container. To the remaining coconut cream, add the melted chocolate and process until well combined. Scrape out chocolate mixture into a separate container.
Refrigerate the creams at least an hour before serving. Spoon out cherries into the bottom of serving dish, then layer the chocolate and vanilla creams. Store leftovers in the fridge and eat within 3-4 days.
Yields: 5-10 servings, depending on size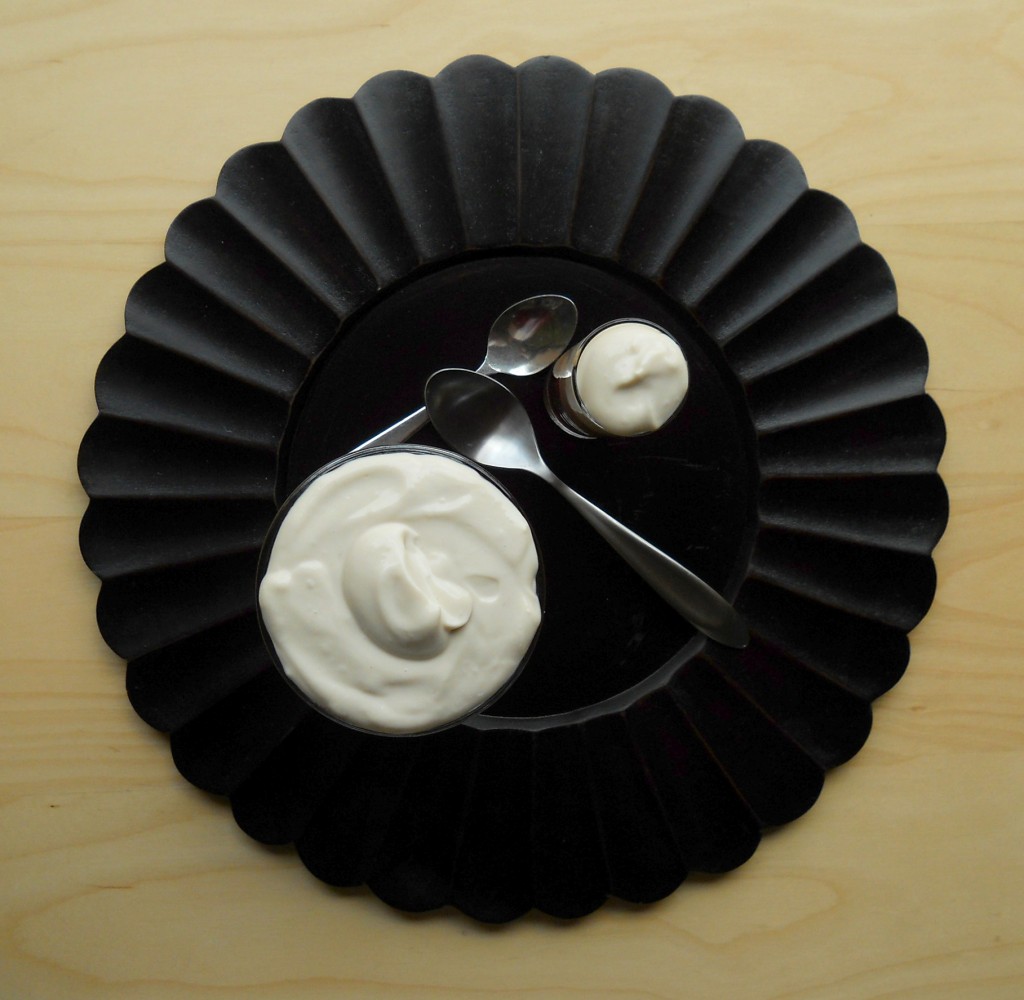 *If you ever end up with extra coconut milk, freeze it in ice cube trays for perfect 1 tbsp. proportions. Add it to smoothies or iced coffee drinks for an added yum factor.