Green eggs and ham not only sounds disgusting, but is also likely to induce stomach aches if you've indulged in too much green beer. But some refreshing and naturally green soup, chocked full of roasted garlic, white beans and greens, is sure to help detox that liver and perk you up.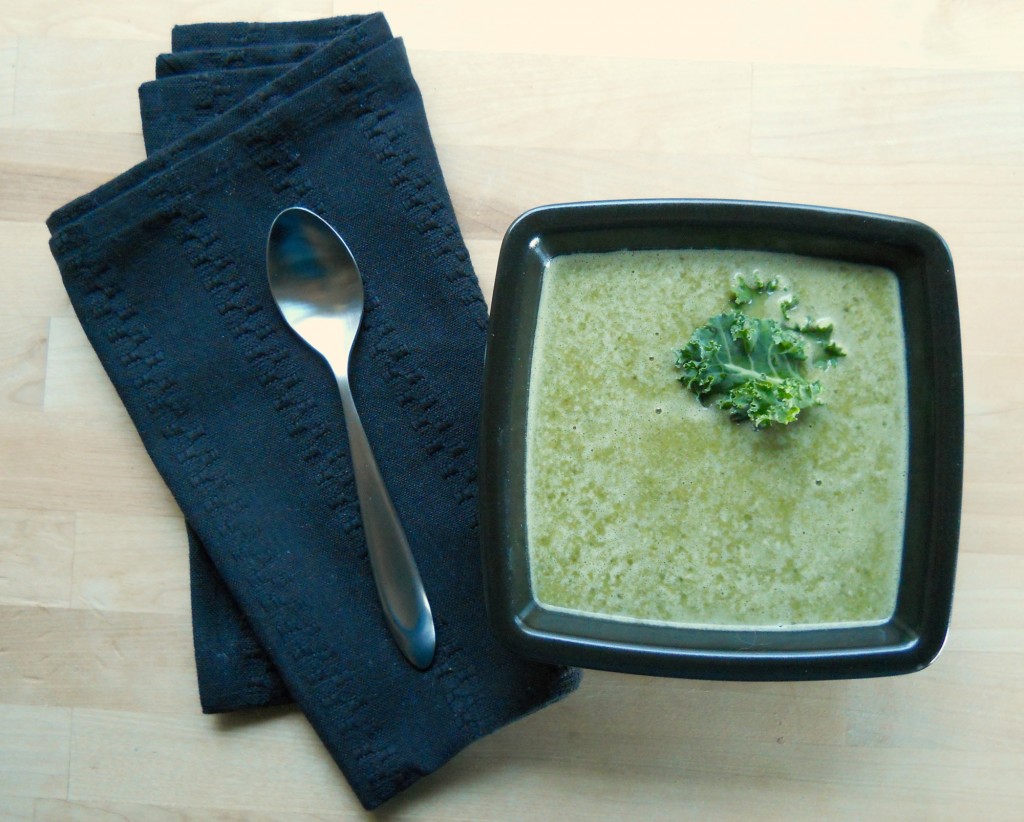 Garlicky Green Soup
This recipe is so simple, but thick and delicious. If you like roasted garlic, you'll LOVE this soup.
1 tbsp. olive oil
1 medium/large head of garlic, roasted
1 can of white beans, drained and rinsed
2 cups of veggie broth or water
1 tbsp. soy sauce or tamari
3 packed cups of chopped kale, rinsed and stems removed
2 packed cups of chopped spinach, rinsed
In a stock pot, heat olive oil over medium heat. Add the garlic and cook for 2 minutes, stirring often. Add the beans, 1 1/2 cups of the veggie broth or water and the soy sauce. Cook until heated through, about 8-10 minutes. Add the greens and put a lid on the pot. Cook until just wilted, about 2 minutes. Blend soup using an immersion blender or counter top blender. Add additional veggie broth to achieve desired consistency.
Yields: 4 servings