Green eggs and ham not only sounds dis­gust­ing, but is also likely to induce stom­ach aches if you've indulged in too much green beer. But some refresh­ing and nat­u­rally green soup, chocked full of roasted gar­lic, white beans and greens, is sure to help detox that liver and perk you up.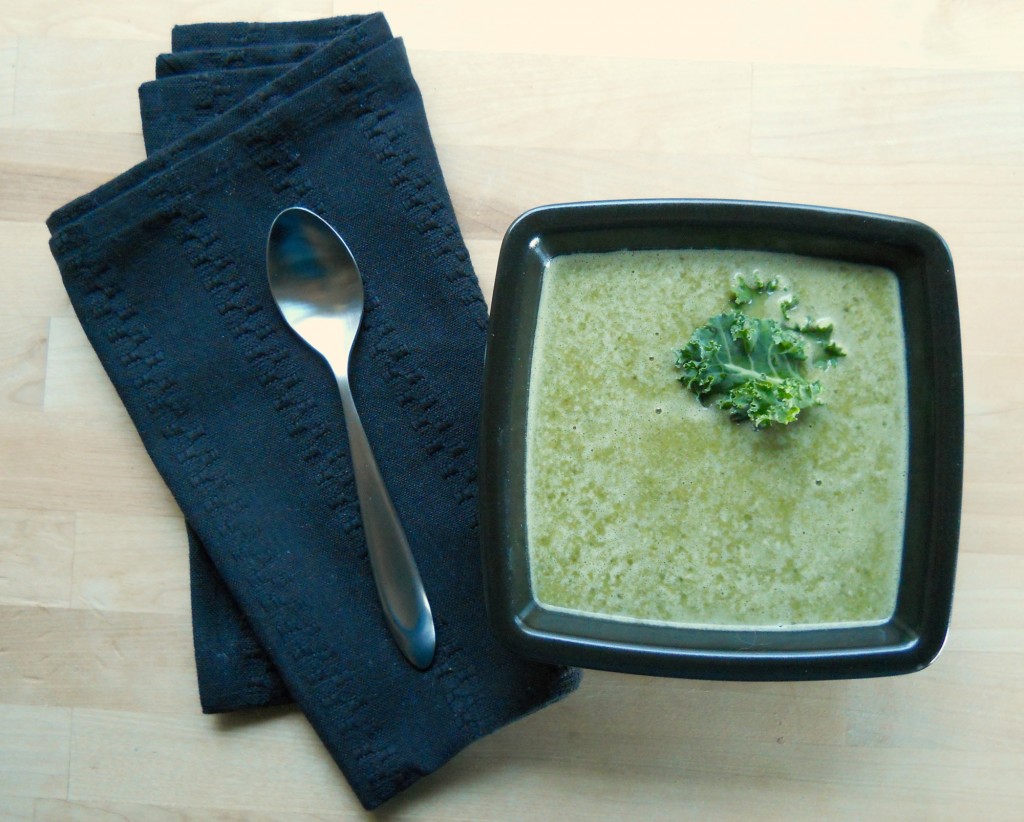 Gar­licky Green Soup
This recipe is so sim­ple, but thick and deli­cious. If you like roasted gar­lic, you'll LOVE this soup.
1 tbsp. olive oil
1 medium/large head of gar­lic, roasted
1 can of white beans, drained and rinsed
2 cups of veg­gie broth or water
1 tbsp. soy sauce or tamari
3 packed cups of chopped kale, rinsed and stems removed
2 packed cups of chopped spinach, rinsed
In a stock pot, heat olive oil over medium heat. Add the gar­lic and cook for 2 min­utes, stir­ring often. Add the beans, 1 1/2 cups of the veg­gie broth or water and the soy sauce. Cook until heated through, about 8–10 min­utes. Add the greens and put a lid on the pot. Cook until just wilted, about 2 min­utes. Blend soup using an immer­sion blender or counter top blender. Add addi­tional veg­gie broth to achieve desired consistency.
Yields: 4 servings