I will admit that some­times I judge things by their cover. Some­times you can't help it though!
For years I longed to buy a can of McCann's Irish Oats in the metal tin. It looked so retro and cool! And it's from Ire­land! OMG!!!!1! (Don't you love how illog­i­cal the consumer's brain is?) But I didn't know any­thing about Irish oats and the tex­ture of oat­meal is one of the few things I'm incred­i­bly picky about. After years of point­lessly lust, I finally bought a can.
Well, crap. Now I had to do some­thing with them.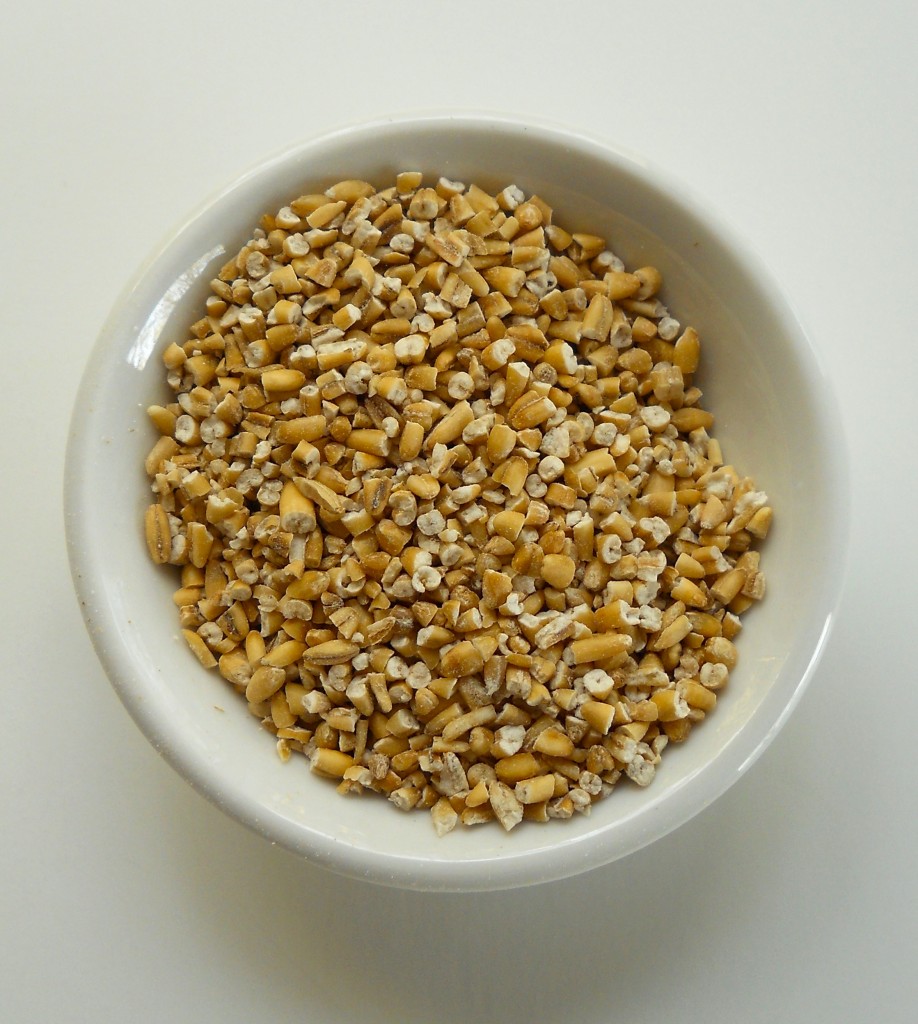 Thank­fully, Irish oat­meal (steel cut) is amaz­ing. The dif­fer­ence between it and the oat­meal we're more famil­iar with is that Irish oat­meal is just the cut oats. The oat­meal more com­mon in the States has been rolled to make it flat, which causes it to have a chewier con­sis­tency and to cook differently.*
Being a house­hold that has had a long tra­di­tion of eat­ing quick-cooking or instant oat­meal, the 30 minute stove top cook time of Irish oats didn't really work for us. But it's so high in fiber and pro­tein and has such a great tex­ture, what's a girl to do? Bust out the slow cooker right before bed, of course.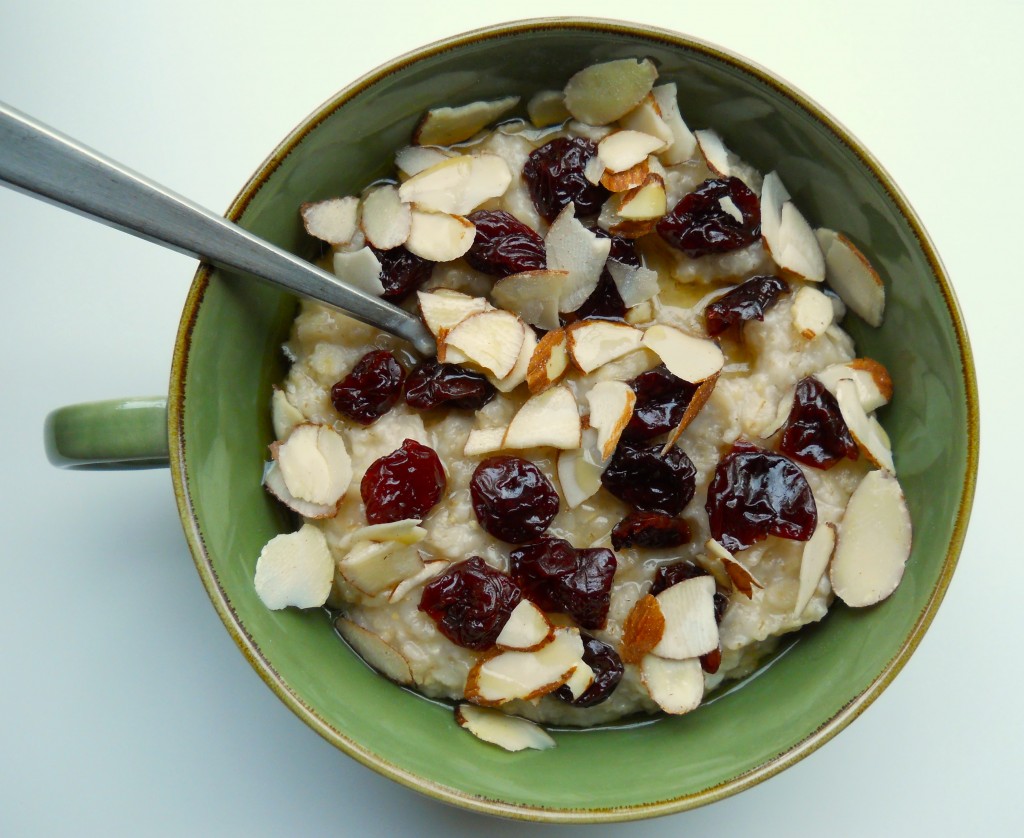 So enjoy the luck o' the Irish tomor­row morn­ing and make your­self some tasty Irish oats. Sim­ply mea­sure the desired amounts into the slow cooker and set it on low right before bed. Wake up to warm, creamy oats, wait­ing for you to chow down. I used to make a big crock of these for a monthly morn­ing meet­ing at work and set them out with brown sugar, nuts and dried fruit so folks could dish up their own oat­meal and it was always a huge hit. My per­sonal favorite is maple syrup, dried cher­ries and almonds. Super hearty yum.
*As a side­note, never sub­sti­tute Irish oats in a US bak­ing recipe that refers to oat­meal, unless for some crazy rea­son it says to use "steel cut oats".