Welcome to week 2 of Treat of the Week. As promised, here is my recipe for some lovely, chocolaty cookies made with the fruit juice reduction we made earlier in the week. Sunspire makes some grain sweetened chocolate chips, which are perfect if you are looking to be completely cane sugar free.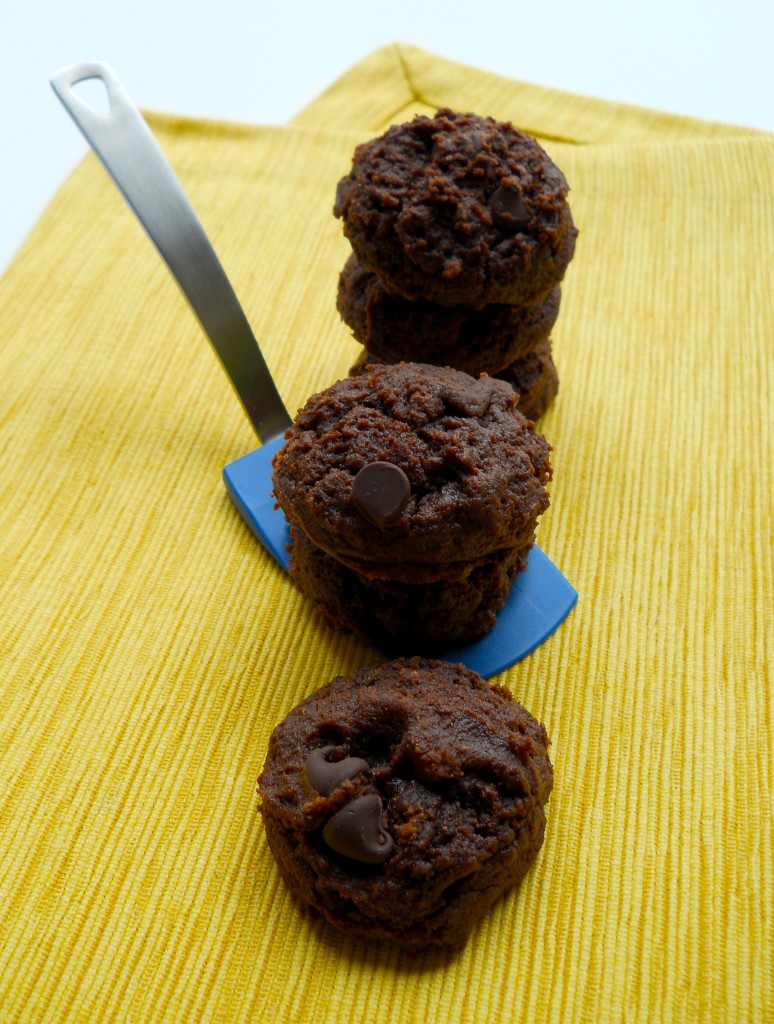 Juicy Chocolate Cookies
1 3/4 cups unbleached, all-purpose flour
1/3 cup baking cocoa, sifted
1 teas. baking powder
1/2 teas. baking soda
1/4 teas. salt
1/2 cup margarine, slightly softer than room temperature
3/4 cup fruit juice reduction, apple or white grape are the best
2 tbsp. unsweetened applesauce
1 teas. vanilla extract
1/3 cup grains sweetened chocolate chips
Preheat oven to 350. Line baking sheets with parchment, if using.
In a small bowl, combine the flour, cocoa, baking powder, baking soda and salt. In a large bowl, combine the margarine, fruit juice reduction, applesauce and vanilla and mix until it looks fairly combined (will look kind of, well, gross honestly). In batches, add the dry ingredients to the wet until well incorporated. Add the chocolate chips.
Scoop cookies by the tablespoon, approximately 2 inches apart, onto the prepared baking sheet. Bake for 9-10 minutes, until the cookies have spread and edges are set. Remove from oven and let cool on sheets, on a cooling rack, for 10 minutes before removing from sheet to finish cooling on rack. Store leftover cookies loosely covered at room temperature.
Yields 2 1/2 dozen cookies