Have you ever seen these A Man, A Can, A Plan books? They are basically cooking picture books. I feel like calling it cooking is even a stretch, as they are truly food assembly books- a can of this, a box of this and voilà! Dinner!
I used to scoff at them for their simplicity, but honestly who couldn't use a can and a plan some nights? Time is short and getting a solid meal on the table in short time can be difficult without plenty of planning and prep. A shortcut meal that can be literally made with just a glance is just what you need when your stomach (or your husband or kids) are calling!
Introducing: A Nom! A Can and a Plan– 5 ingredients or less to a tasty, healthy dinner!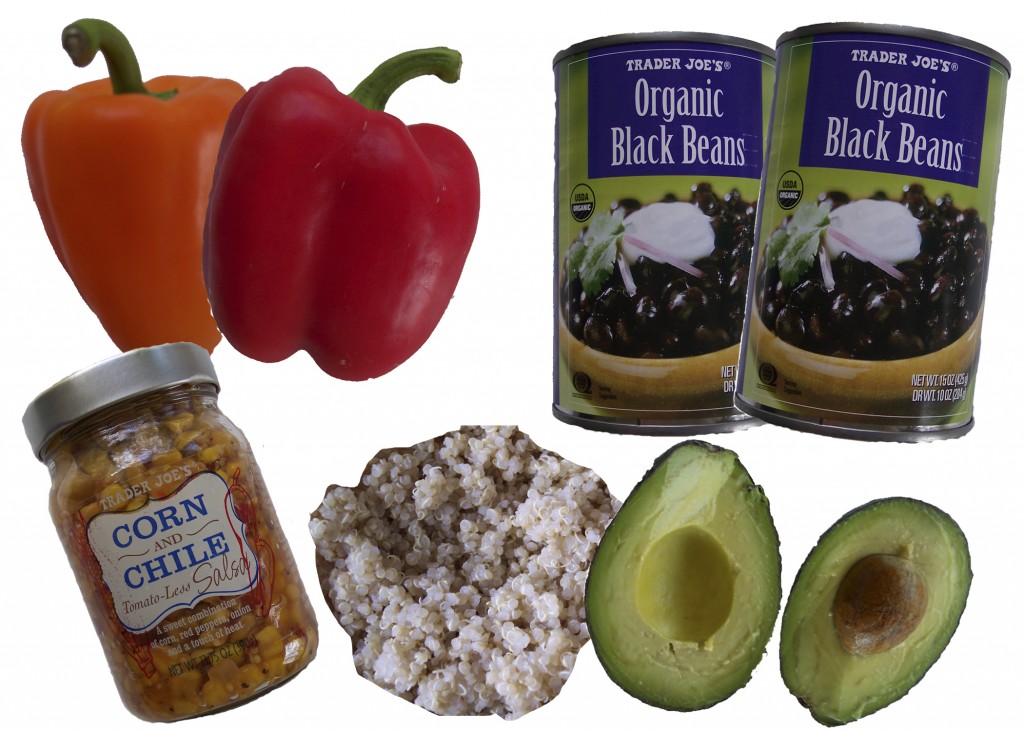 Mexi-Can Plan
2 bell peppers, sliced into half-strips
2 cans of black beans, drained and rinsed
1- 13 oz. jar of corn based salsa (if not available combine 1 cup of regular salsa with 3/4 cup sweet corn)
Grain of your choice (Quinoa, brown rice)
Avocado
Other optional toppings: vegan sour cream, salsa, crushed tortilla chips
Prepare grain according to package directions. In a large pot, sautee the bell peppers until fragrant and slightly softened, about 5 minutes. Add the beans and corn salsa and mix to combine. Cook over medium heat until heated through, about 10 minutes. Serve with sliced avocado and toppings of your choice.
Yields: 4 servings