Today is Ash Wednes­day, mark­ing the first day of Lent. It is also the day after Mardi Gras. Whether ask­ing for for­give­ness from above or ask­ing for for­give­ness from your liver, break­ing your fast with a deli­cious green smoothie is the way to go.
Stay with me here.
I know, I know. Sure, you've read about green smooth­ies. They look pretty and all, but really? Raw greens?
Yes, really. I promise, not only will you live, you'll feel nour­ished and can add fool­ish­ness to your penance for deny­ing your­self this guilt-free plea­sure. This green smoothie recipe is a great "starter" recipe to use while you work your way up to bolder com­bi­na­tions. This smoothie is inspired by a sim­i­lar one at Sip in Port­land. It's sweet enough make you for­get the other ingre­di­ents and green enough to make your organs say, "Ahhh.…"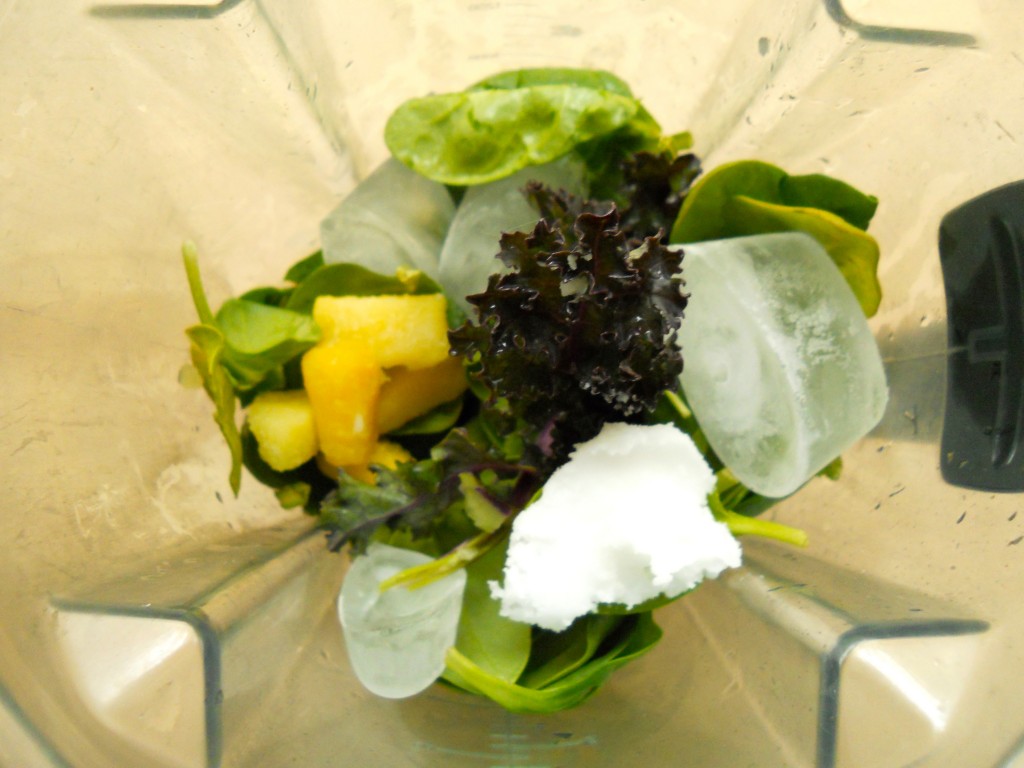 The Hal­lelu­jah Cho­rus Green Smoothie
1 large kale leaf, with stem if using a high-powered blender, oth­er­wise 2 leaves with­out stems, rinsed
1/2 cup baby spinach leaves, rinsed
1/2 cup frozen pineap­ple
1/2 cup orange juice
1 teas. coconut oil
agave to taste (optional)
2–3 ice cubes
Com­bine the ingre­di­ents in the base of a blender. Process until smooth, adding a tiny bit of water if nec­es­sary to reach desired con­sis­tency. You can also add an optional 1/2 of a banana to this smoothie for an even creamier mouth­feel and added sweetness.
Yields 1 smoothie