Today is Ash Wednesday, marking the first day of Lent. It is also the day after Mardi Gras. Whether asking for forgiveness from above or asking for forgiveness from your liver, breaking your fast with a delicious green smoothie is the way to go.
Stay with me here.
I know, I know. Sure, you've read about green smoothies. They look pretty and all, but really? Raw greens?
Yes, really. I promise, not only will you live, you'll feel nourished and can add foolishness to your penance for denying yourself this guilt-free pleasure. This green smoothie recipe is a great "starter" recipe to use while you work your way up to bolder combinations. This smoothie is inspired by a similar one at Sip in Portland. It's sweet enough make you forget the other ingredients and green enough to make your organs say, "Ahhh…."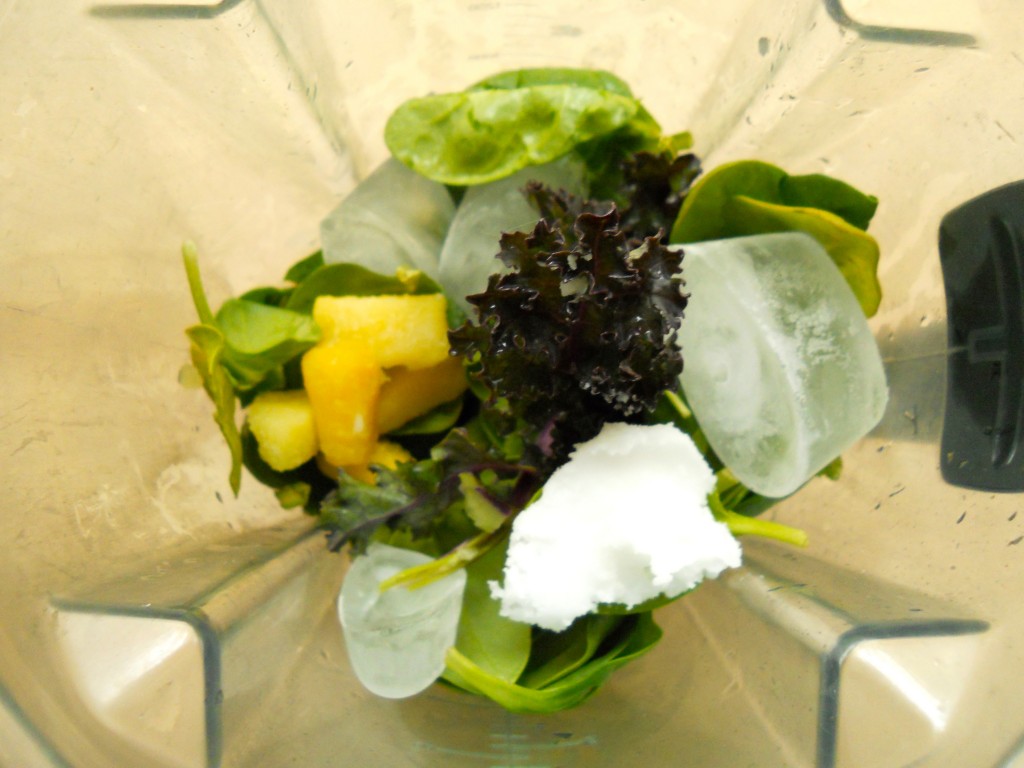 The Hallelujah Chorus Green Smoothie
1 large kale leaf, with stem if using a high-powered blender, otherwise 2 leaves without stems, rinsed
1/2 cup baby spinach leaves, rinsed
1/2 cup frozen pineapple
1/2 cup orange juice
1 teas. coconut oil
agave to taste (optional)
2-3 ice cubes
Combine the ingredients in the base of a blender. Process until smooth, adding a tiny bit of water if necessary to reach desired consistency. You can also add an optional 1/2 of a banana to this smoothie for an even creamier mouthfeel and added sweetness.
Yields 1 smoothie