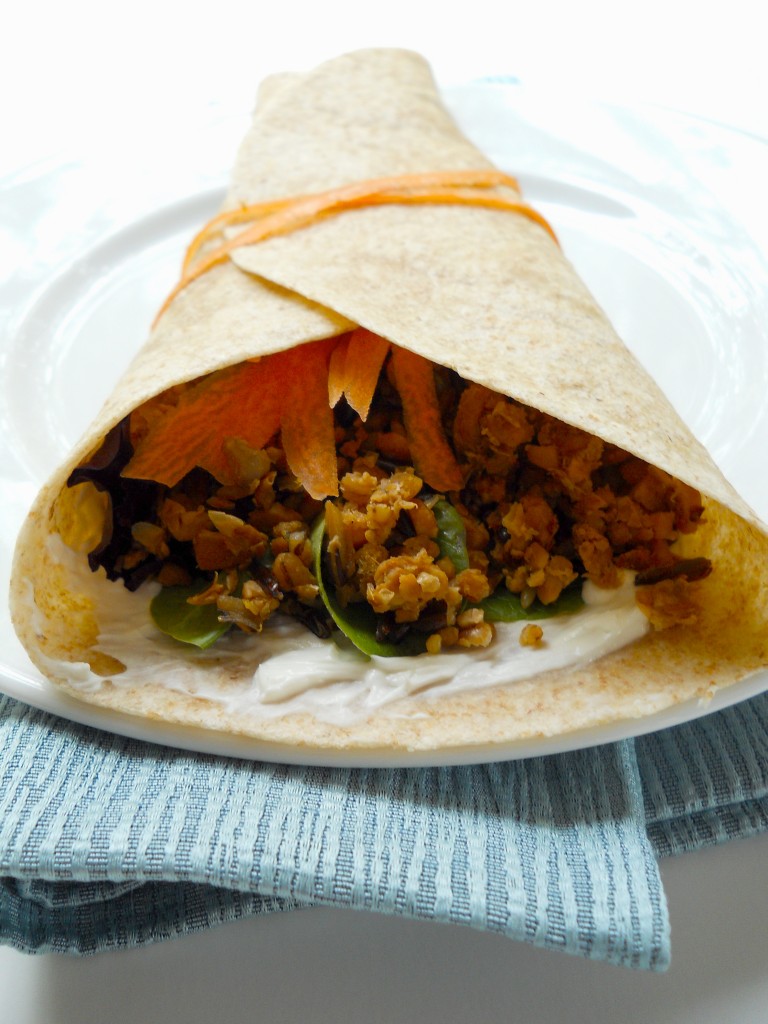 These tempeh crumbles are perfect: nutty, smoky, chewy and delicious. In a wrap, between two slices of bread, sprinkled over a salad- there are endless ways to enjoy these little morsels of goodness. Give them a try and I can guarantee that you won't be disappointed.
Best Tempeh Crumbles
8 oz. of tempeh
1/3 cup water
2 tablespoons soy sauce (or gluten free tamari)
1 tbsp. toasted sesame oil
1/2 teas. liquid smoke
1 cup cooked rice (brown rice or wild rice are preferred)
In a skillet, crumble tempeh into chunks. In a seperate bowl, combine the water, soy sauce, sesame oil and liquid smoke. Pour over the tempeh and simmer over medium-low heat until the liquid is absorbed, stirring often, about 5-10 minutes. Remove from heat, add in the rice and mix to combine.
Makes 4 servings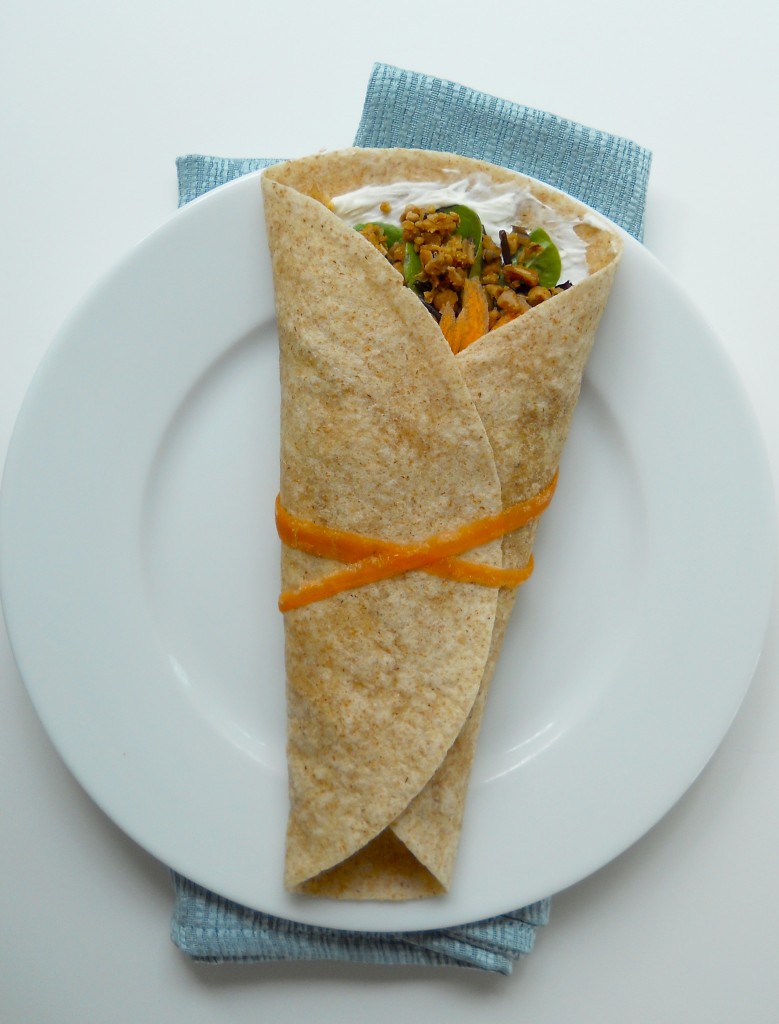 Best Tempeh Crumble Wraps
Whole wheat or brown rice tortillas
1 recipe Best Tempeh Crumbles
Soy cream cheese or vegan mayonnaise
kalamata olives, chopped
Lettuce
Shredded carrots or beets (optional)
Warm tortillas. Spread the base with a healthy schmear of cream cheese or mayonnaise. Sprinkle on chopped olives (about 2-3 per tortilla). Layer lettuce and shredded veggies and top with warm tempeh crumbles. Wrap and serve.