When I was a kid, I hated any­thing bit­ter. Grape­fruit was the break­fast antithe­sis of all that is good in my chubby lit­tle world– sugar coated crunchies and cus­tard filled donuts. Now as an adult my palette has changed quite a bit and bit­ter foods, like tahini and grape­fruit, have come to hold a spe­cial place in my heart.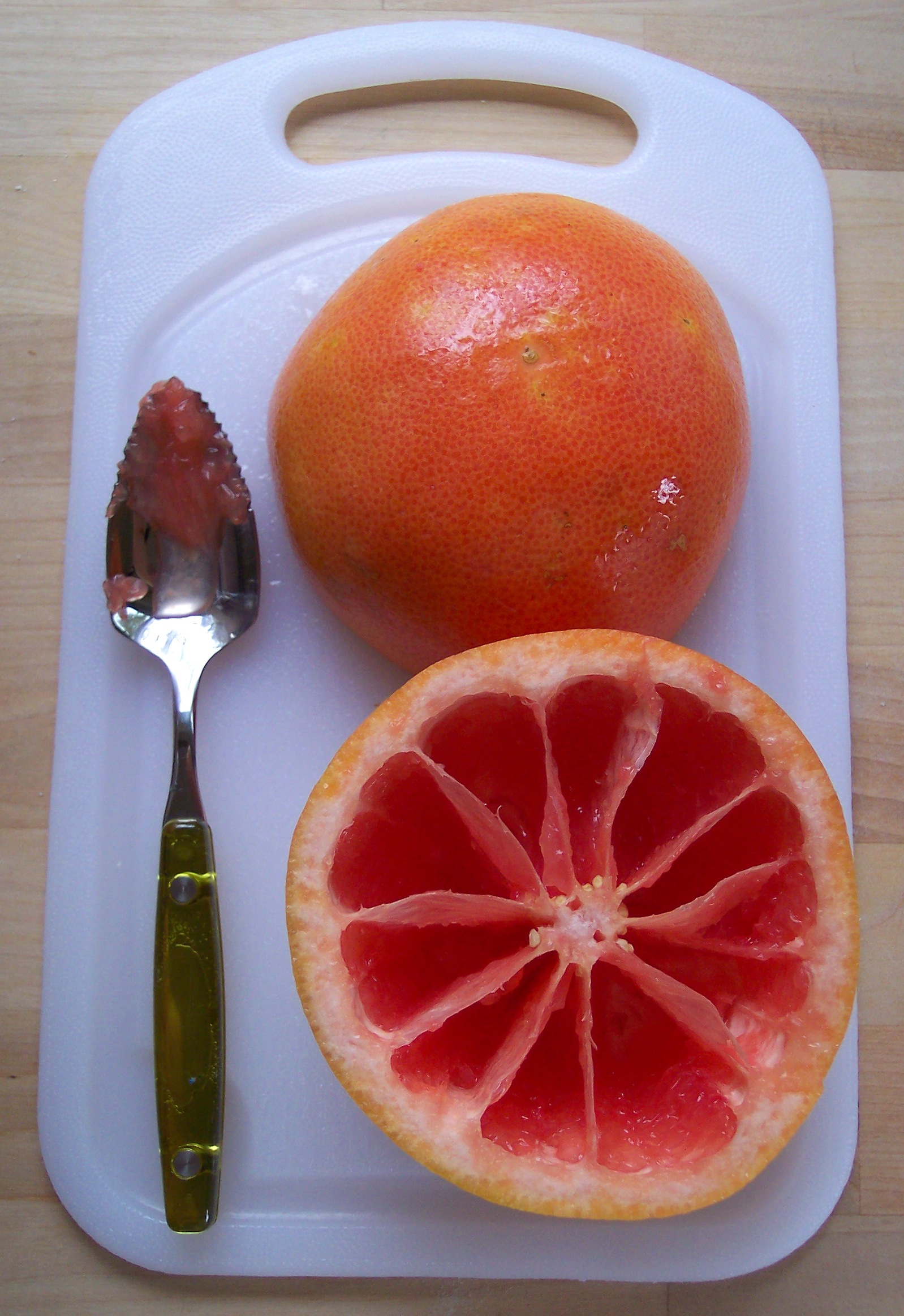 This sim­ple, two ingre­di­ent smoothie has become a break­fast main­stay and I have to say, it's truly awe­some, even if rev­el­ing in the fla­vor of grape­fruit makes me feel like like I'm get­ting on in years. Meh. Grapefruit's good for the health, no? The late, great Jack LaLanne would cer­tainly approve.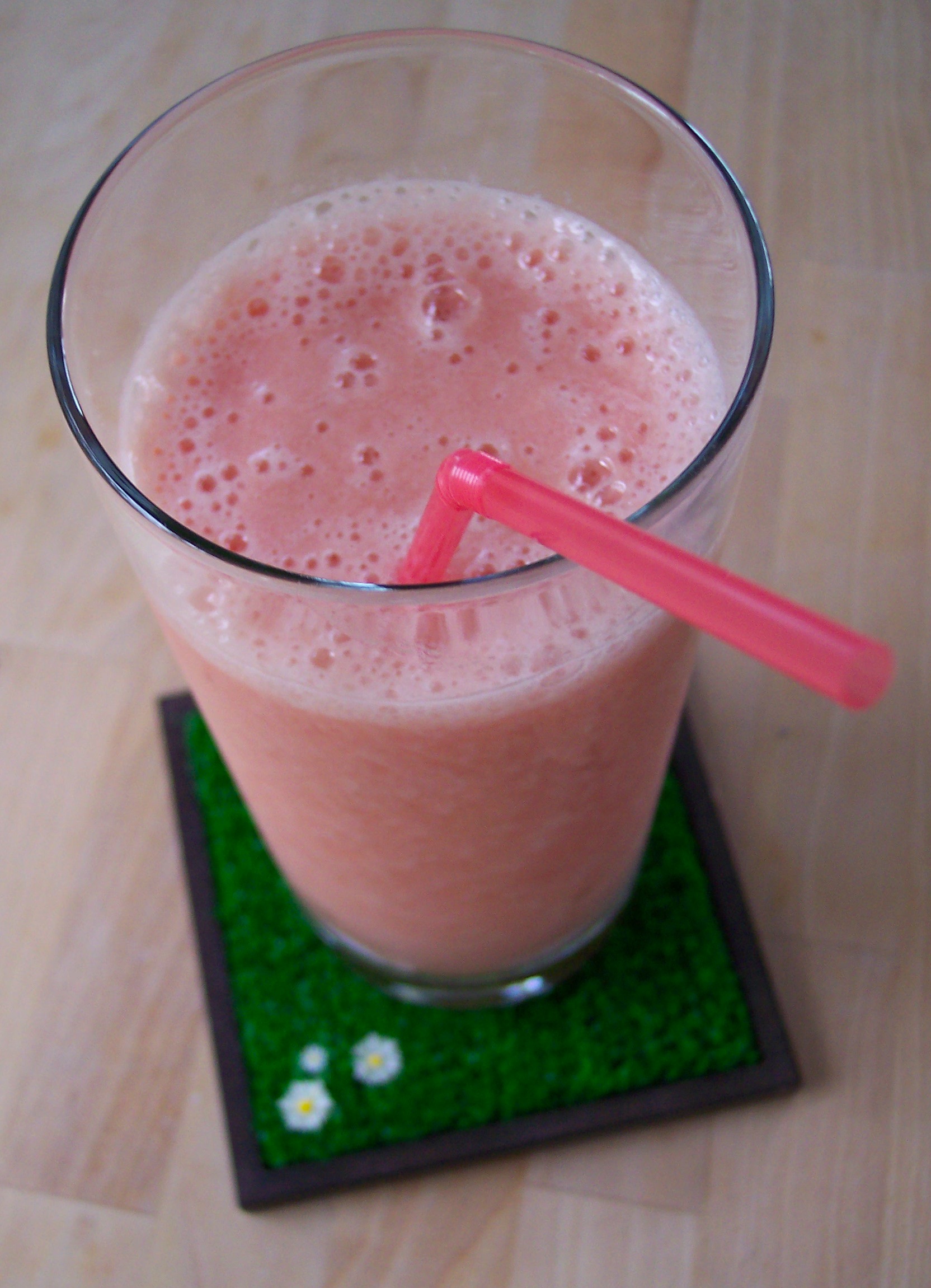 Kris' Awe­some Anti-Aging, OMG-I–AM–Aging 2 Ingre­di­ent Break­fast Smoothie
1 red grape­fruit
1/2 a ripe banana, frozen
Seg­ment the grape­fruit, being mind­ful not to put your eye out. Place grape­fruit and any addi­tional juice from fruit rinds into a blender. Add the banana, chopped into chunks. Process until smooth. Add sweet­ener if desired, but know it will debit points from your geri­atric street cred. 😉

And now, in other news…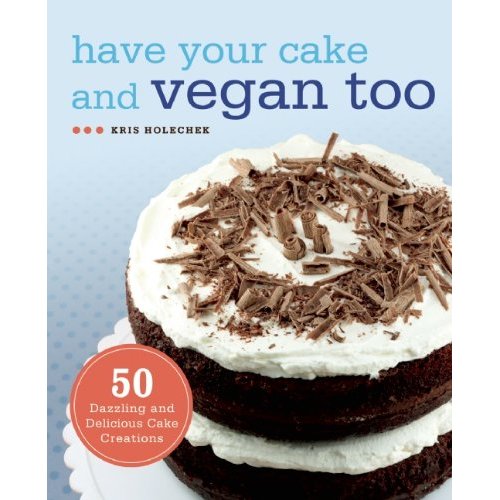 The final touches have been made on the man­u­script and it is off to the print­ers! My upcom­ing book Have Your Cake and Vegan Too is avail­able for pre­sale on Ama­zon! It fea­tures 50 vegan cake recipes, includ­ing some yummy gluten-free options and FULL COLOR PHOTOS! As fun as it is to pre­sale books you're antic­i­pat­ing, don't for­get that super cool vegan owned stores like Cos­mos Vegan Shoppe will be car­ry­ing the book once it's released. Our tar­get release date is April 1st, no joke.
I have been work­ing on a lot of really cool new things for nom! nom! nom! blog. The site is under­go­ing a com­plete redesign that will make it much more dynamic. In addi­tion, the con­tent and the ways I share said con­tent will be chang­ing. nom! nom! nom! will be grow­ing from a blog to a very full and robust site. It's still a cou­ple of weeks out until the new site is up, but know that a change is comin'- and it's going to be rad!