Wow, I'm finally get­ting to my first post of the new year. I can't believe it's 2011!
Every year I eager antic­i­pate the hol­i­days, to a bit of an extreme. I just love every­thing about the hol­i­day time! The lights, the music, the food, fam­ily, wrap­ping presents… it's just the best. Unfor­tu­nately, once the new year rolls around we're just left with win­ter. Dreary, bor­ing win­ter. Blah.
To counter the dark and the driz­zle, here's a healthy, hearty quick bread that is deli­cious and sure to perk up a win­tery afternoon.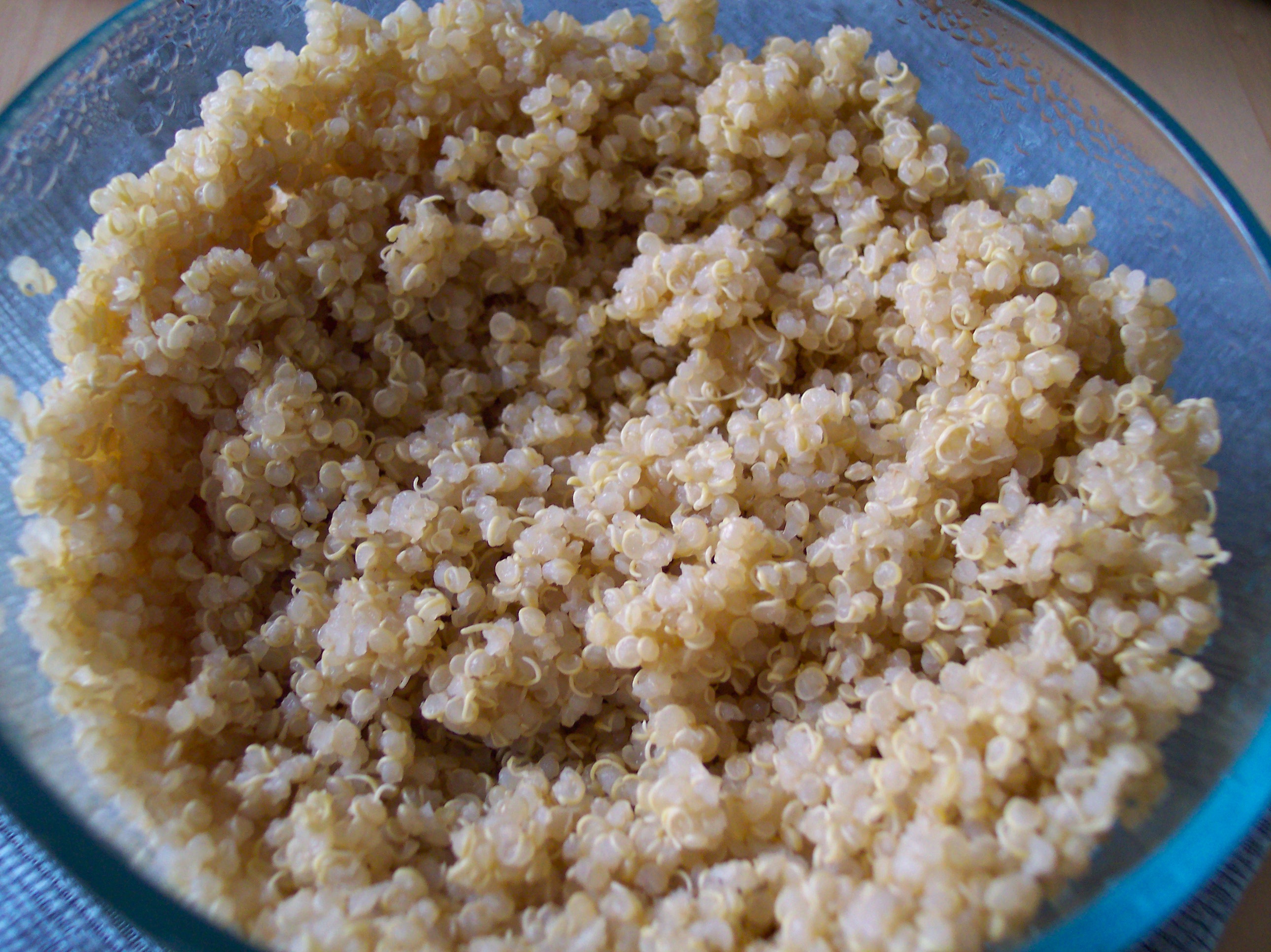 I've got­ten really ter­ri­ble with quinoa. When­ever I make it, there always seems to be some that's left loi­ter­ing around in my fridge with noth­ing to do. This quick bread uses some cooked quinoa to add pro­tein and sub­stance to this lightly-sweetened bread.
1 cup all-purpose flour
1 cup white whole wheat flour
1/2 cup organic sugar
1 1/2 teas. bak­ing pow­der
1/2 teas. bak­ing soda
1/4 teas. salt
1 1/2 cups cooked, cooled quinoa
1 cup plus 2 tbsp. milk of choice
1/3 cup mild oil
1/2 teas. almond extract (optional)
1/4 teas. vanilla extract (increase if not using almond)
1/2 cup chopped almonds
1/2 cup dried cher­ries
1/4 cup choco­late chips
Pre­heat oven to 350. Lightly grease and flour a stan­dard sized loaf pan.
In a small bowl com­bine the flours, sugar, bak­ing pow­der, bak­ing soda and salt. In a large bowl, whisk together the quinoa, milk, oil and extracts. Add the dry ingre­di­ents to the wet in two batches until just mixed. Gen­tly mix in the chopped almonds, cher­ries and choco­late chips.
Bake for 55–60 min­utes until a tooth­pick comes out clean (no bat­ter, but okay if crumbs stick to the tooth­pick). Let bread cool in pan, on a cool­ing rack, for 30 min­utes before serving.
Yields: 10–12 slices