Look at this beau­ti­ful cake. So pretty. So ele­gant. What a per­fect dinner.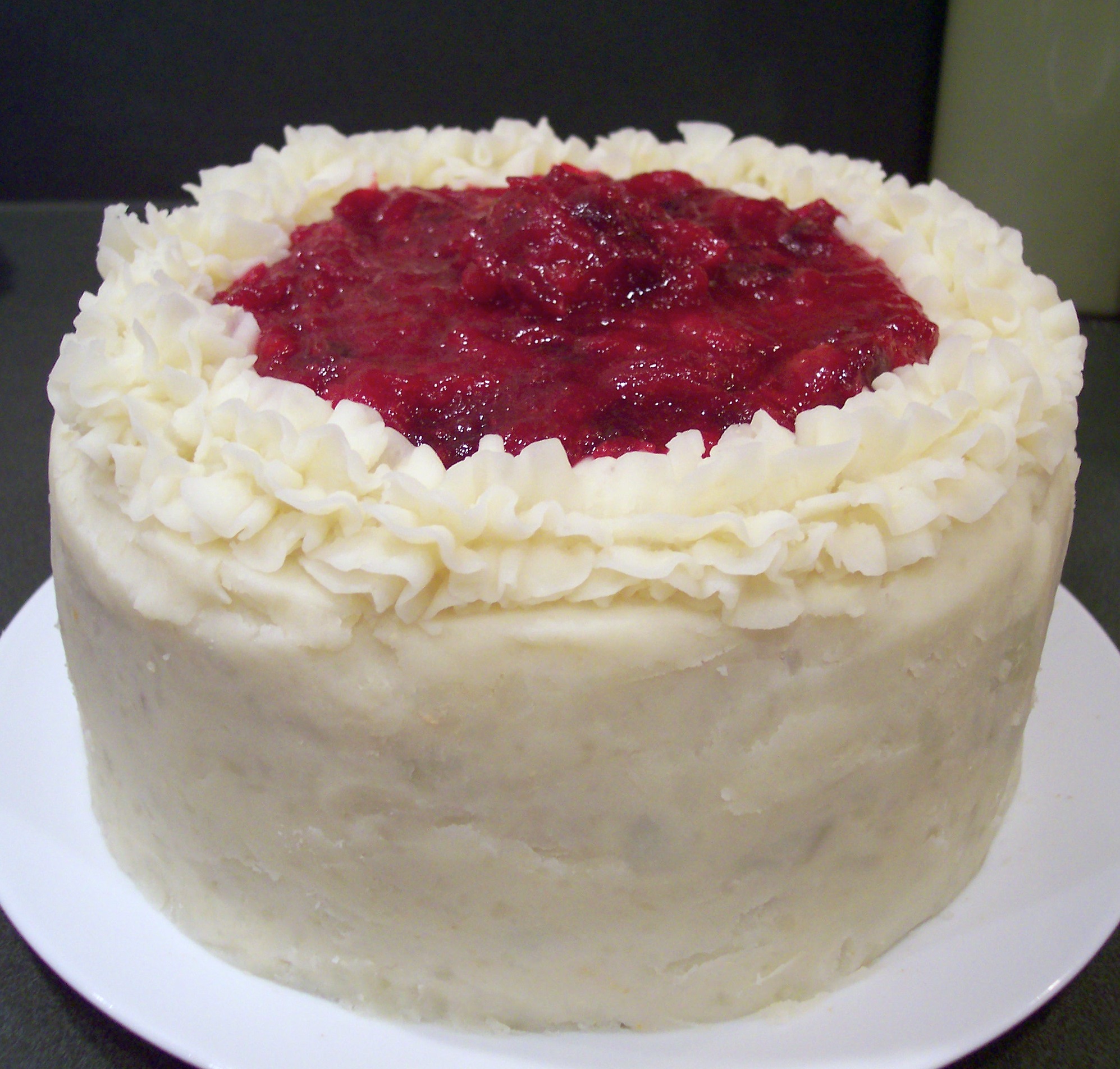 Now, before you think I'm on a path straight to Type 2 dia­betes, let me assure you that we have not digressed to eat­ing cake for din­ner (as tempt­ing as it may often be). Sev­eral weeks ago, I was intrigued and humored by Mo's "Meat" Cake. I'd wanted to run what that idea for Thanks­giv­ing din­ner, but with mov­ing and what not, it wasn't going to happen.
Until last weekend.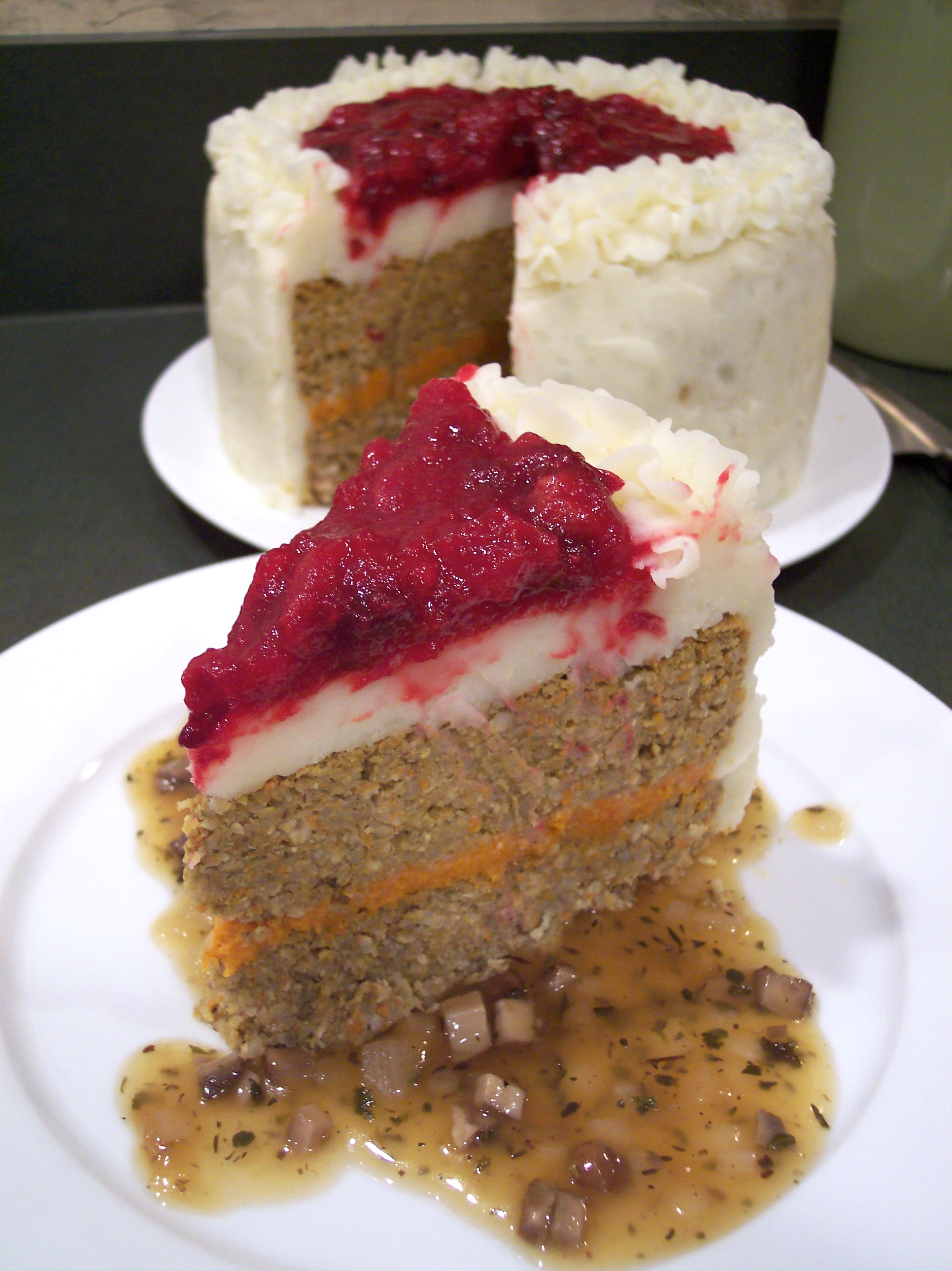 They say there is a first time for every­thing and I think that using my off­set spat­ula and frost­ing tips on gar­lic mashed pota­toes def­i­nitely fall into that cat­e­gory. I used my lentil and grain meat­loaf recipe and made a dou­ble batch, which I baked in two 8 inch cake rounds. The cen­ter is filled with sweet pota­toes, topped and frosted with gar­lic mashed pota­toes and some cran­ber­ries and served with mush­room gravy. Strange but deli­cious, just the way I like it.