Look at this beautiful cake. So pretty. So elegant. What a perfect dinner.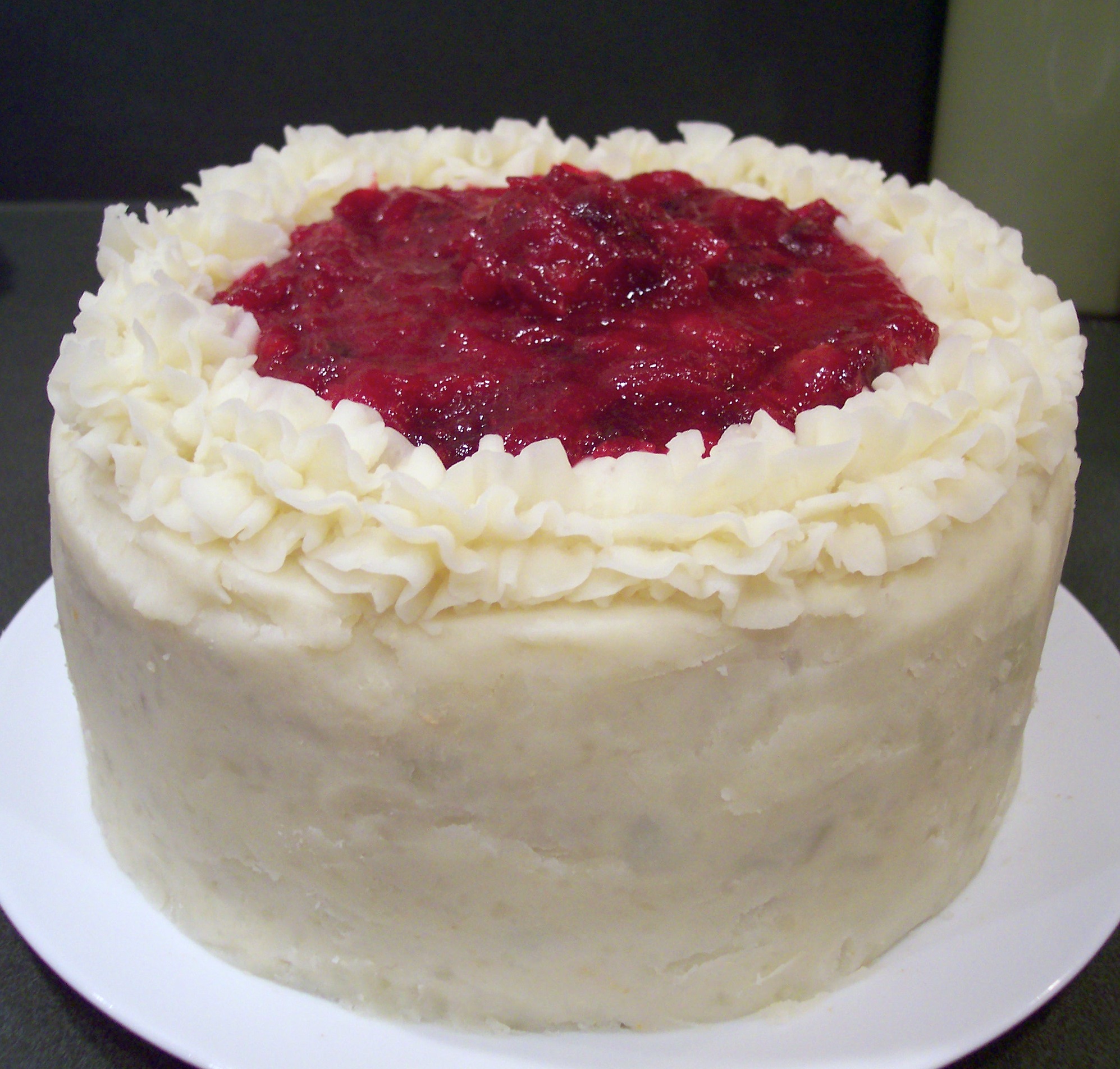 Now, before you think I'm on a path straight to Type 2 diabetes, let me assure you that we have not digressed to eating cake for dinner (as tempting as it may often be). Several weeks ago, I was intrigued and humored by Mo's "Meat" Cake. I'd wanted to run what that idea for Thanksgiving dinner, but with moving and what not, it wasn't going to happen.
Until last weekend.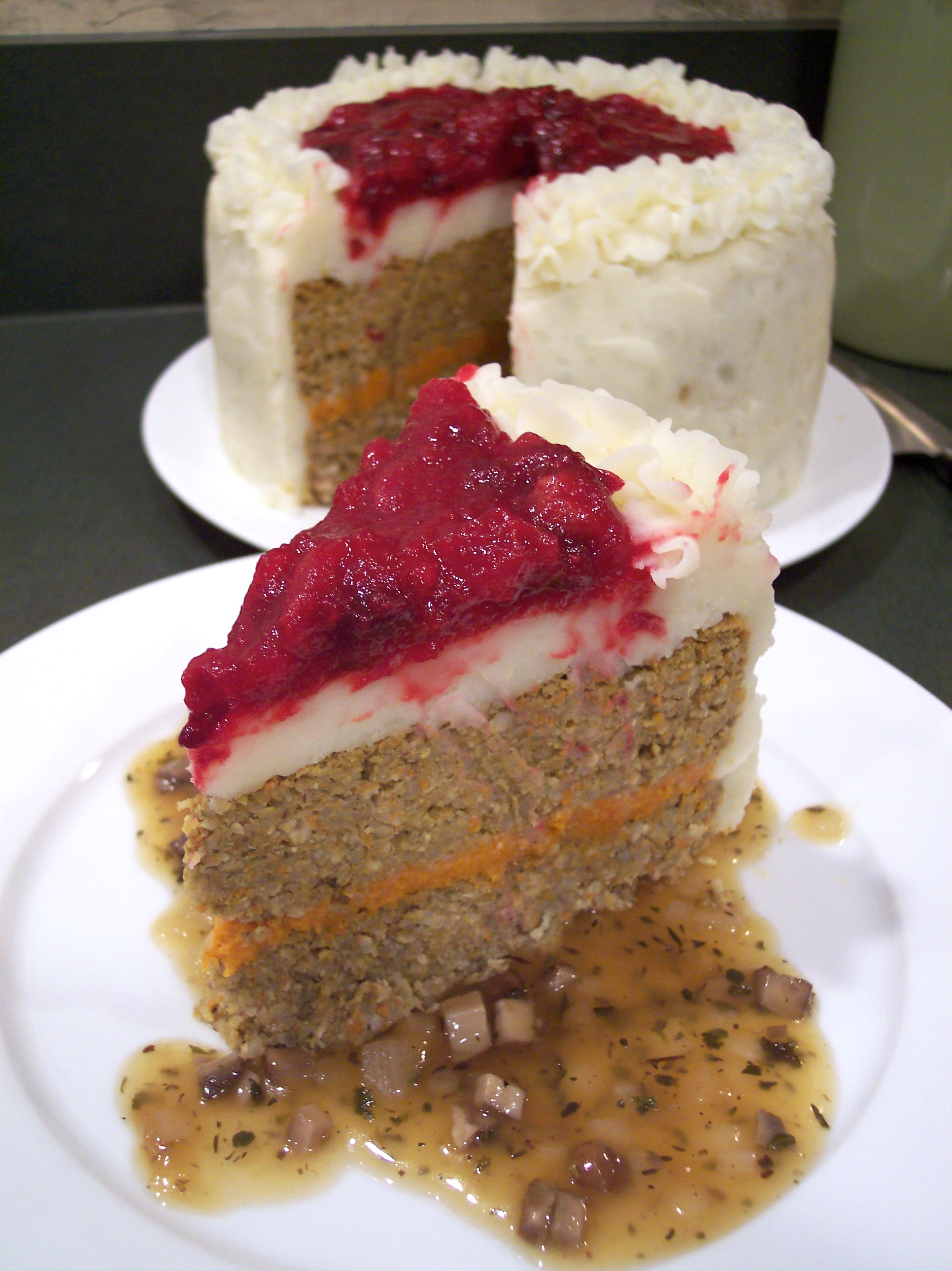 They say there is a first time for everything and I think that using my offset spatula and frosting tips on garlic mashed potatoes definitely fall into that category. I used my lentil and grain meatloaf recipe and made a double batch, which I baked in two 8 inch cake rounds. The center is filled with sweet potatoes, topped and frosted with garlic mashed potatoes and some cranberries and served with mushroom gravy. Strange but delicious, just the way I like it.