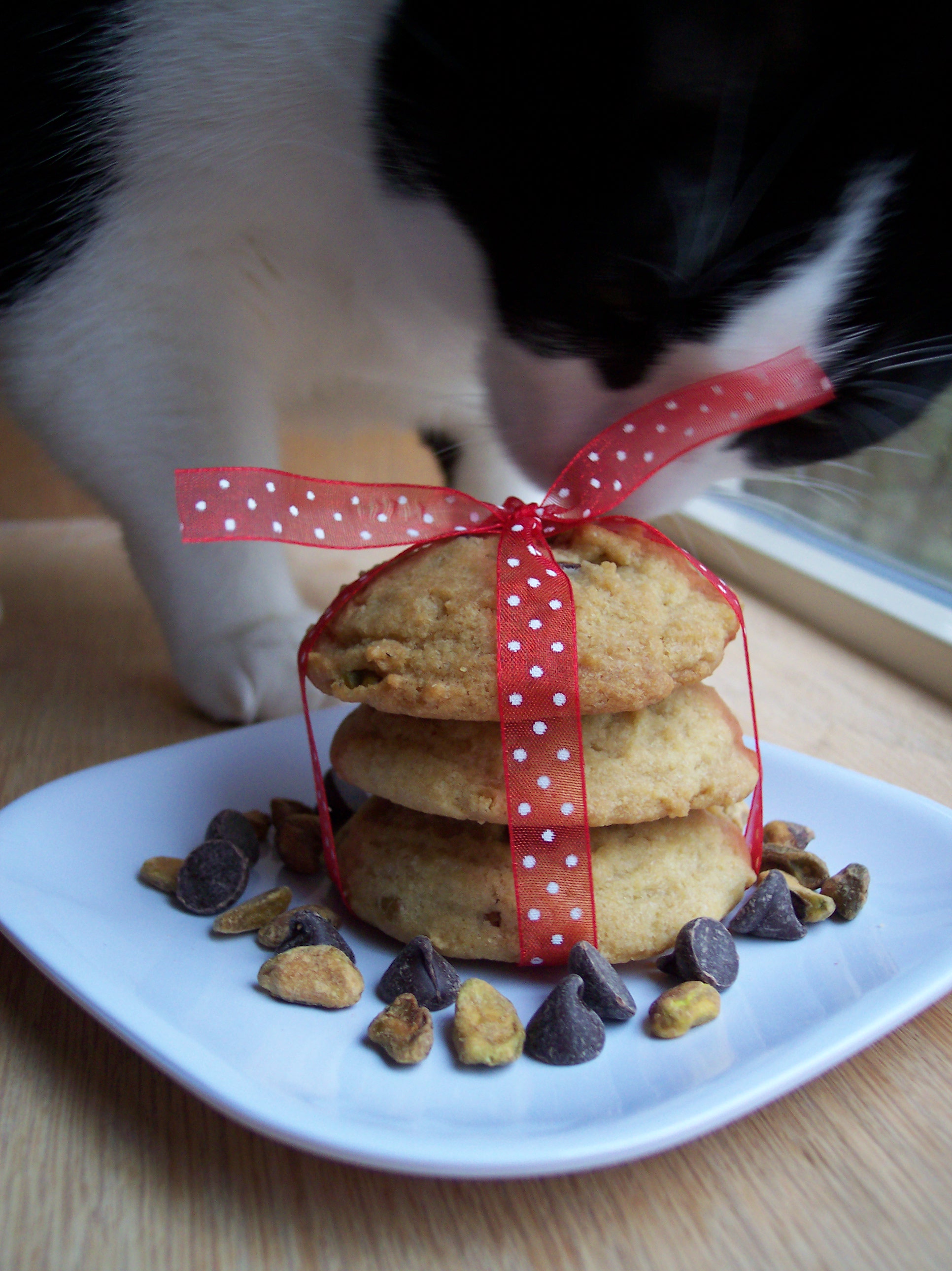 Ani­mals are sup­posed to be able to rec­og­nize things that are harm­ful to them and with­draw from the edge of dan­ger. When we see fire, we retreat. When we come across an unknown berry in the woods, we don't eat it.
Bindhi is appar­ently not that bright. She is ter­ri­bly attracted to two big kit­teh no-nos– choco­late and cof­fee. Sigh. At least she looks cute when she's sniff­ing cook­ies or when she wraps her paws around my arm and pulls with all her might to smell my mug.
Recently Leigh paid me a very high com­pli­ment, call­ing my Choco­late Chip Pecan Cookie recipe from 100 Best the "per­fect choco­late chip cookie". Aw… That inspired me to whip some up with choco­late chips and pis­ta­chios. So good! I love that Trader Joe's sells preshelled pis­ta­chios, it makes life so much eas­ier. (For those who have an inter­est in the chem­istry of bak­ing, notice how the shape of our cook­ies is dif­fer­ent around the edges. I soft­ened my mar­garine in the microwave and over­did it a but, it ended up slightly liq­uidy. The cook­ies where still soft and chewy, but you can see how it affected the shape. Interesting…)
I was going to post a recipe this week for vegan fruit­cake (that actu­ally tastes good!) but thought I'd do a lit­tle pole and see which recipe you'd like more. What do you think?