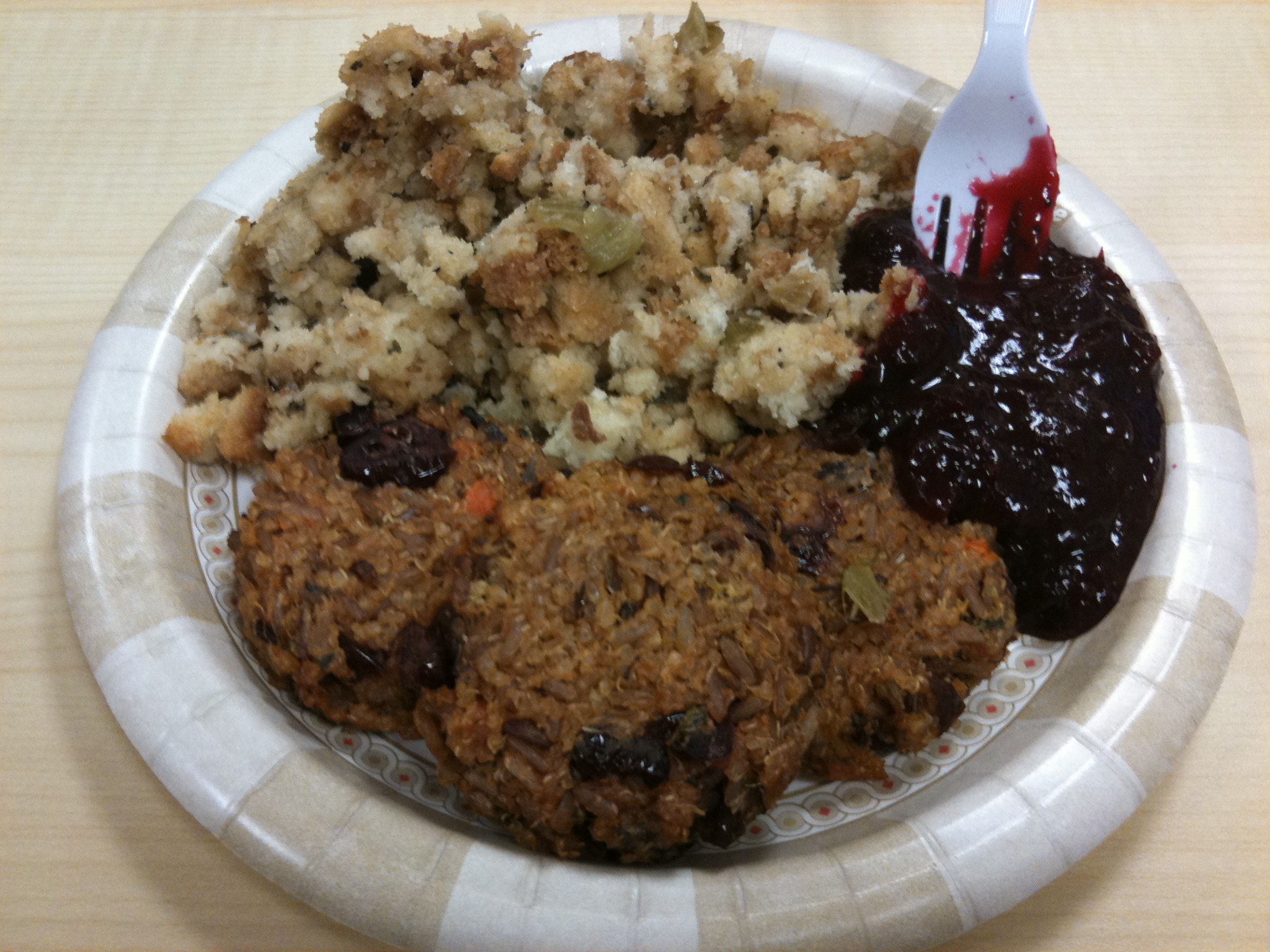 This pic­ture is ter­ri­ble, but it sure hit the spot. It was my lunch today, cour­testy of Whole Foods deli. Some sweet potato cakes (made with sweet pota­toes, quinoa, brown rice, onions, cran­ber­ries and herbs), veg­gie stuff­ing and cran­berry sauce. Seri­ously, salty stuff­ing and cran­berry sauce are the only things I need to be happy at Thanks­giv­ing. Keep the pump­kin pie and pass me the casse­role dish. kthxbai
For my ran­dom draw­ing of the week, I picked the sneak peek post of cake pic­tures and the lucky com­men­tor was #10– Jodye! Jodye, I'm going to send you an awe­some set of mesh, reusable pro­duce bags for you to fill with deliciousness!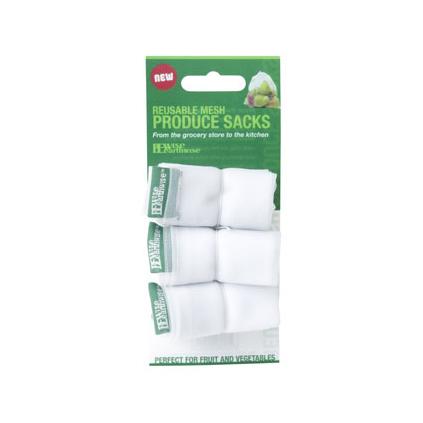 And, as an aside, I'll put the "news" I was allud­ing to ear­lier in the week here. This affects noth­ing in regards to my blog, except per­haps a seri­ous lack of decent posts for a cou­ple of weeks, I am leav­ing Port­land and mov­ing down to Eugene. I'll miss PDX, but it's only a 2 hour ride away. Besides, this puts me in the land of YUMM!