Okay, I'm kind of suck­ing at MoFo. I think Novem­ber is not as good a month for it, it's too busy. Plus, I have some news to share soon (no, I'm not preg­nant) that has been tying up my time, but that will come.
I love me some tomato soup. It's my go-to food when I'm feel­ing sick and there are lots of recipes for tomato soup out there, but a lot of them end up tast­ing like spaghetti sauce or salsa. Blech.
Elephant's Deli, in Port­land, is a beloved deli and cater­ing place that is famous for their unique tomato soup. They are not famous for their vegan options. Need­less to say, the soup is not vegan, but it's so loved that they are nice enough to share the recipe on their site. Based on its cult sta­tus, I couldn't resist whip­ping up a veg­a­nized batch of it… and it is seri­ously good. And the mys­tery ingre­di­ent that makes it so intrigu­ing really does give it that je ne sais quoi.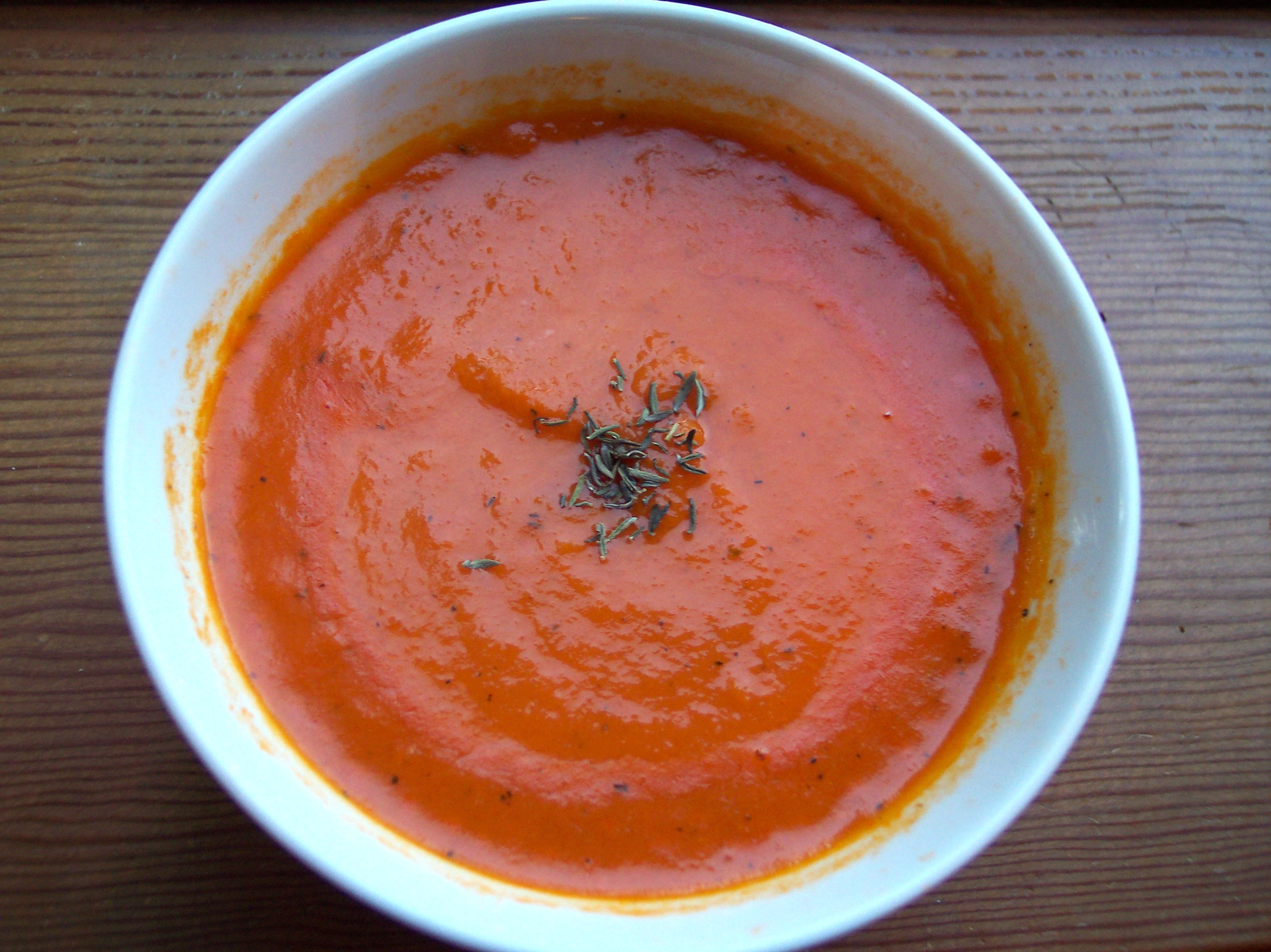 I'm not going to repost their recipe since I already linked to it and didn't get per­mis­sions to do so. All I sub­sti­tuted was plain soy milk for the cream and vegan mar­garine for the but­ter, obvi­ously. The soy milk worked well, but I bet soy creamer would be even bet­ter. You'd expect it to cur­dle, espe­cially with orange juice (fresh is a must, it's so good!), but some­how it works.

What's your most nos­tal­gic com­fort food dur­ing the dreary win­ter months?