As the cooler weather sets in, I start to crave com­fort foods. While not nec­es­sar­ily look­ing for overly hearty fare, chilly nights and layer-weather beck­ons for some­thing that sticks to your ribs. Let's take a stroll down mem­ory lane for some recipes that fit the bill.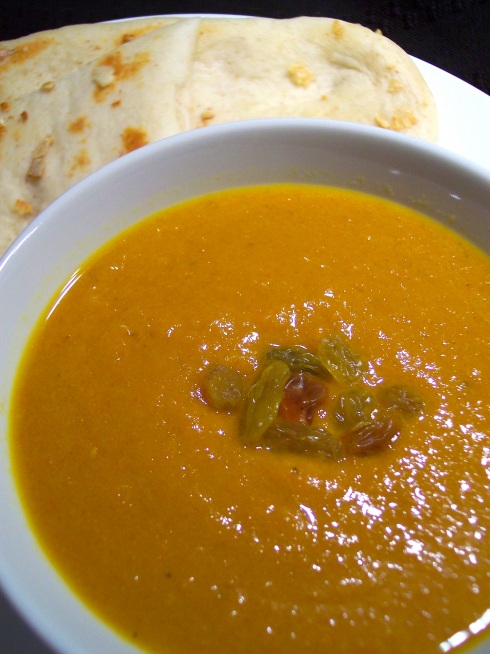 Some Cur­ried Car­rot Soup is sim­ple to make, but is thick and fla­vor­ful for rainy nights or when you have the sniffles.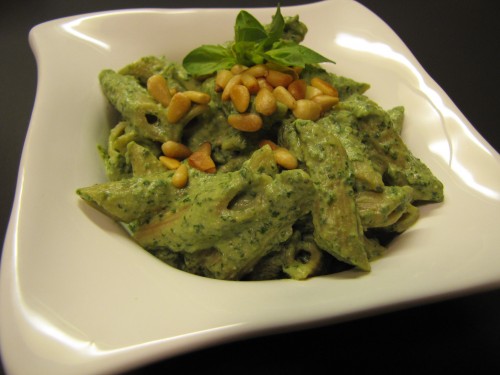 Some Pesto Ricotta will add fla­vor and pro­tein to any pasta or pizza and make for happy tummies.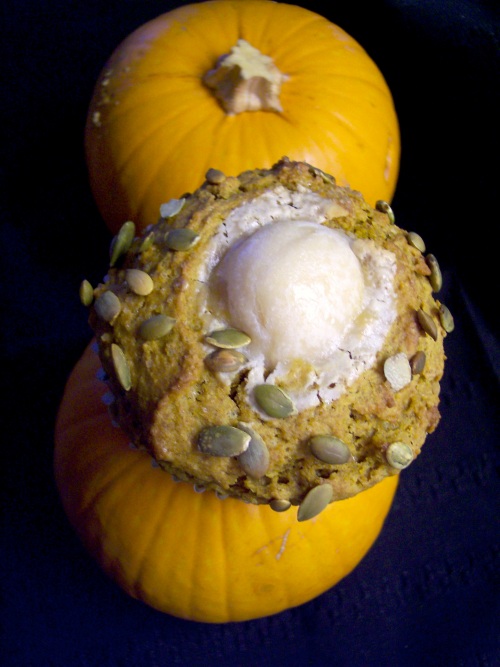 Inspired by Star­bucks' annual fall muf­fin, my Stuff This In Your Pump­kin Pie Hole Muf­fin will please veg­ans and non-vegans alike and is the per­fect break­fast on a chilly autumn morning.
What are your favorite autumn eats?