We are a pan­cake house– pri­mar­ily because we're lazy. Waf­fle irons are hard to clean and I always seem to end up either tear­ing them or burn­ing them. Yet, the allure of the waf­fle still remains. Those lit­tle inden­ta­tions to catch syrup and a crisp edge… yum.
Imag­ine my extreme hap­pi­ness upon see­ing this pan, on sale no less: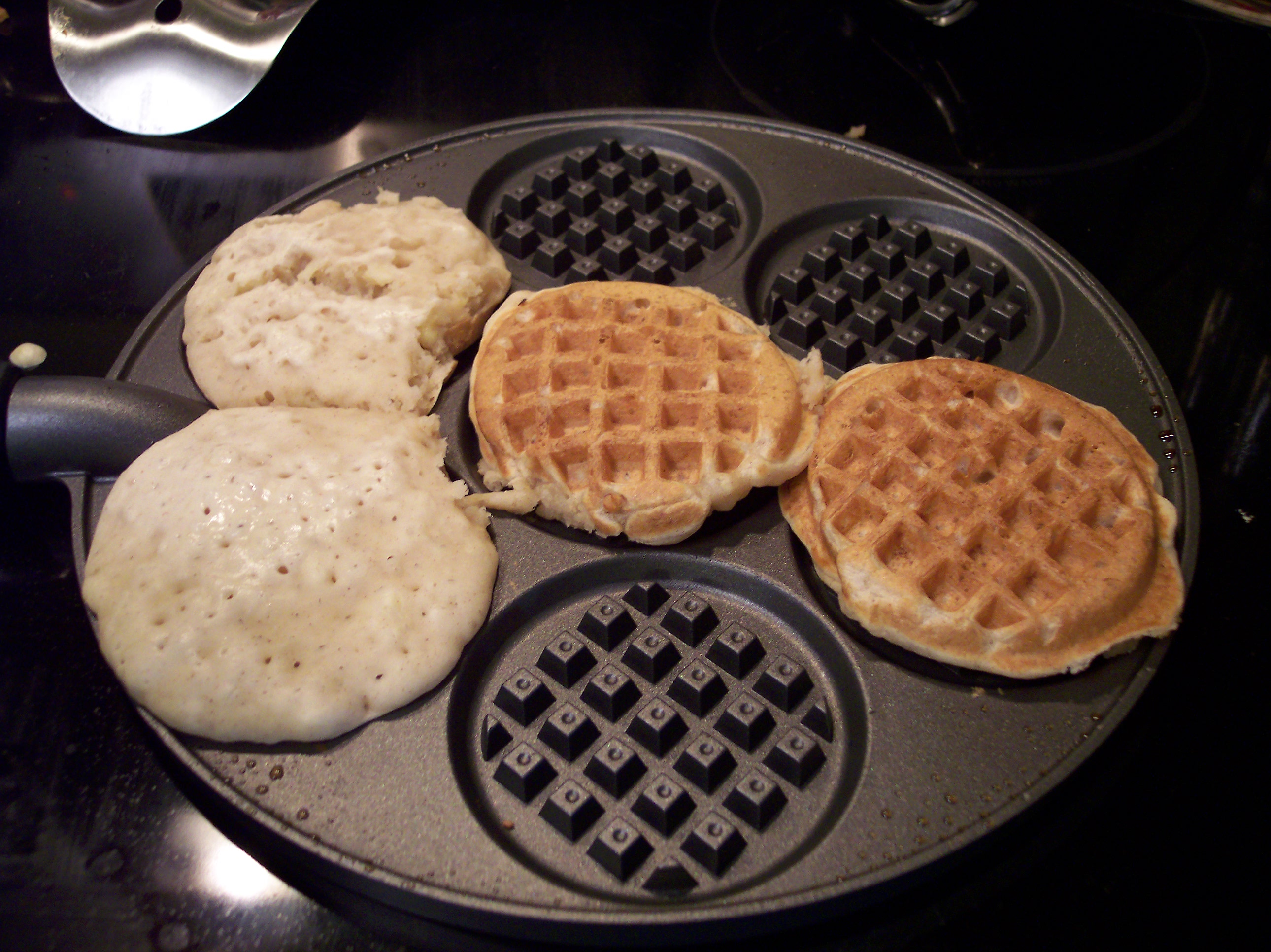 I have a pretty strict no-nonstick rule in our house, but for as often as we'll use this I had to break my own rule. This cute pan turned out adorable lit­tle pan­cakes with a crispy edge and, with the help of some canola non-stick spray, each pan­cake was easy to pop out of pan. These par­tic­u­lar pan­cakes were the Banana Pecan pan­cakes (sans pecans) from VWaV.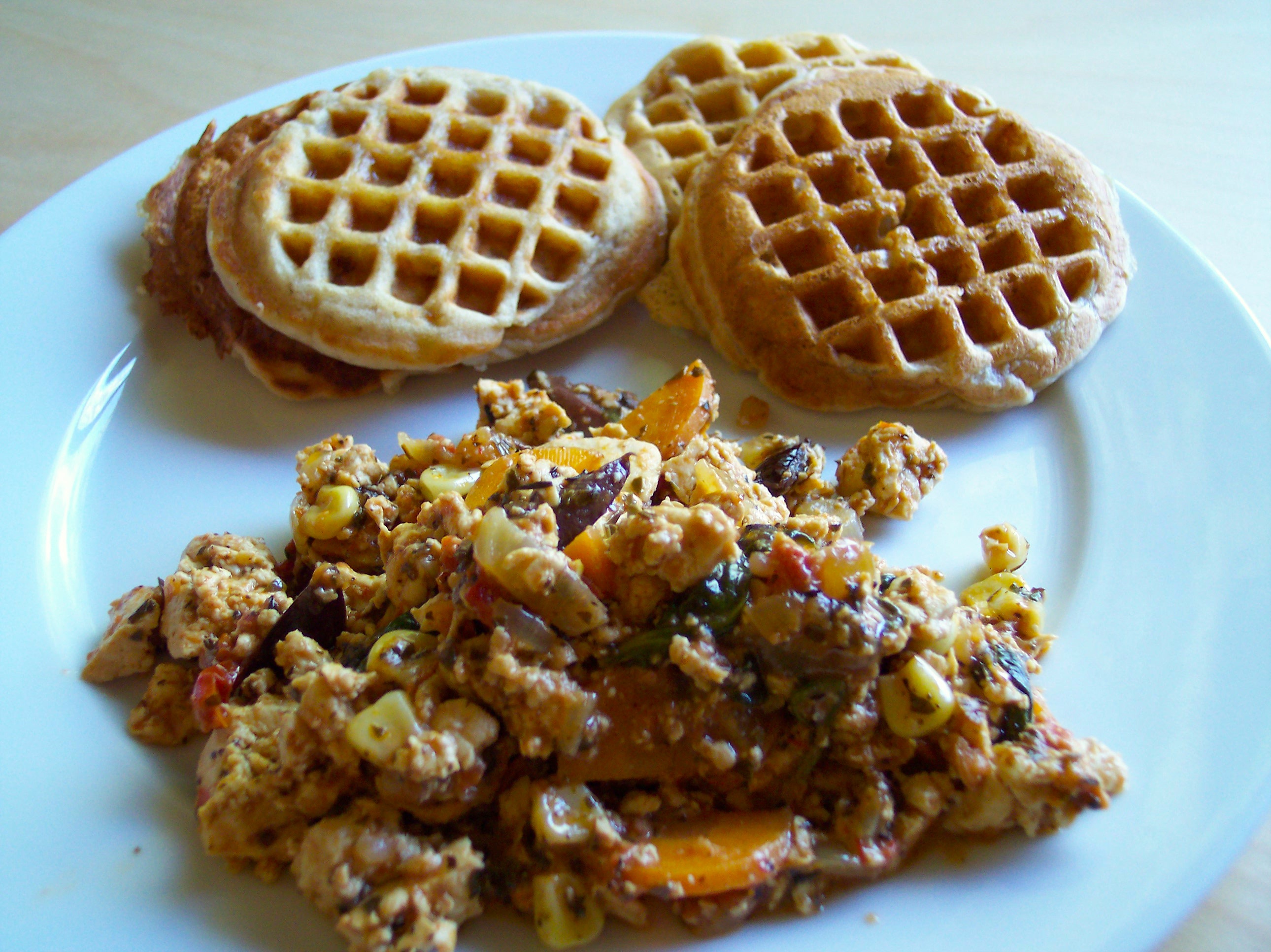 Served along­side our sta­ple sun-dried tomato tofu scram­ble, it made for a sim­ply fab­u­lous break­fast with no torn waf­fles or frus­trated cry­ing to speak of.
Sun Dried Tomato Scramble
1 pack­age water-packed firm tofu
oil
1 medium yel­low union, diced
1 tbsp. dried oregano
1 tbsp. dried basil
1/2 cup sun dried toma­toes, drained and chopped (pureed in proces­sor, if pos­si­ble)
1 large car­rot, sliced into thin discs
3 cups fresh baby spinach, rinsed
1/4 cup sweet corn
1/4 cup kalmata olives, chopped
Drain and press tofu. In a large pan, heat 1 tbsp. oil on medium heat and sautee onion for 5–8 min­utes, until translu­cent. Add the oregano and basil and com­bine, adding a bit more oil if the mix­ture begins to stick. Crum­ble tofu on top and mix well. Add the sun dried toma­toes and car­rot and mix to com­bine. Top with spinach and cover with a lid to wilt. Lower heat to low-medium and let cook for about 5 min­utes. Stir to incor­po­rate the wilted spinach and add the corn and olives. Con­tinue to cook on low until heated through.
Serves 3.