It's very hot in Port­land. Mean­ing in the 90s. Most folks here don't have air con­di­tion­ing, so it can get pretty mis­er­able. We are for­tu­nate enough to live in a house that sits north-south on the lot with few side win­dows, mean­ing that we get vir­tu­ally no direct sun­light in the lower level of our home, keep­ing it rel­a­tively cool; this is the only time of year this fac­toid is beneficial.
But, I'm not com­plain­ing. The PacNW has been get­ting ripped off from hav­ing a full sum­mer, with lots of weather in the 70's, so I'm soak­ing it up. The clouds and driz­zle will rejoin us soon enough, so in the mean­time I'm enjoy­ing the ice cream maker I pur­chased on clear­ance last fall.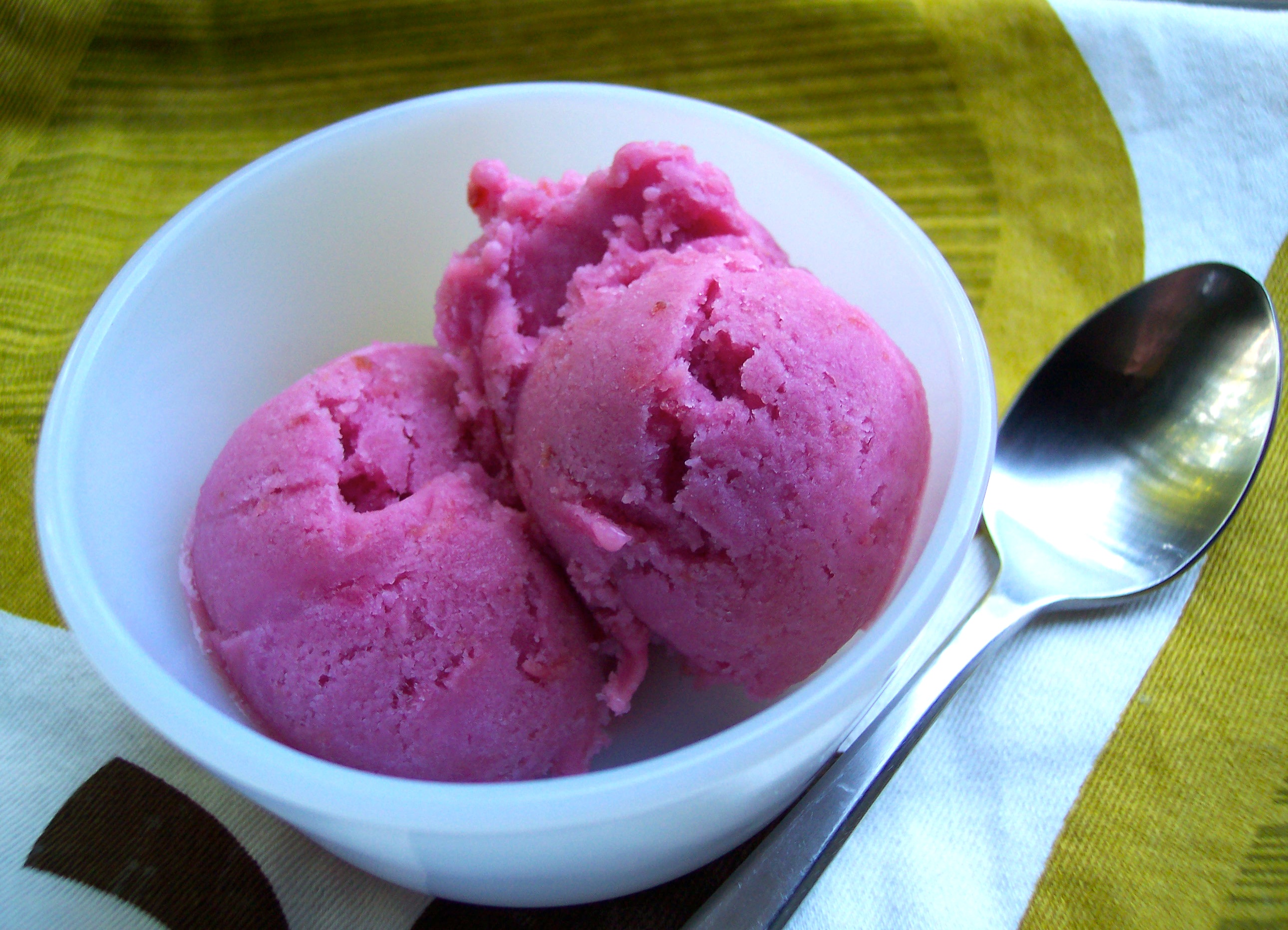 I adapted this recipe from a local food pub­li­ca­tion called Edi­ble Port­land. This was my first try at using Mim­ic­Cream, as I've just used soy milk in the past for ice cream. I would prob­a­bly try it with soy creamer next time as the tex­ture of the Mim­ic­Cream is nice, but there is a def­i­nitely a dis­cernible trace of nut fla­vor, even with all of the plum fla­vor. Not a bad thing, per se, but I'd like to try it without.
That said, we're still really enjoy­ing this cool, tasty treat plus I was able to use a vari­ety of local plums. An ice cream maker is a totally unnec­es­sary and indul­gent toy and takes up a lot of space, but when you want to make some­thing ran­dom like this, it's sure nice to have one!