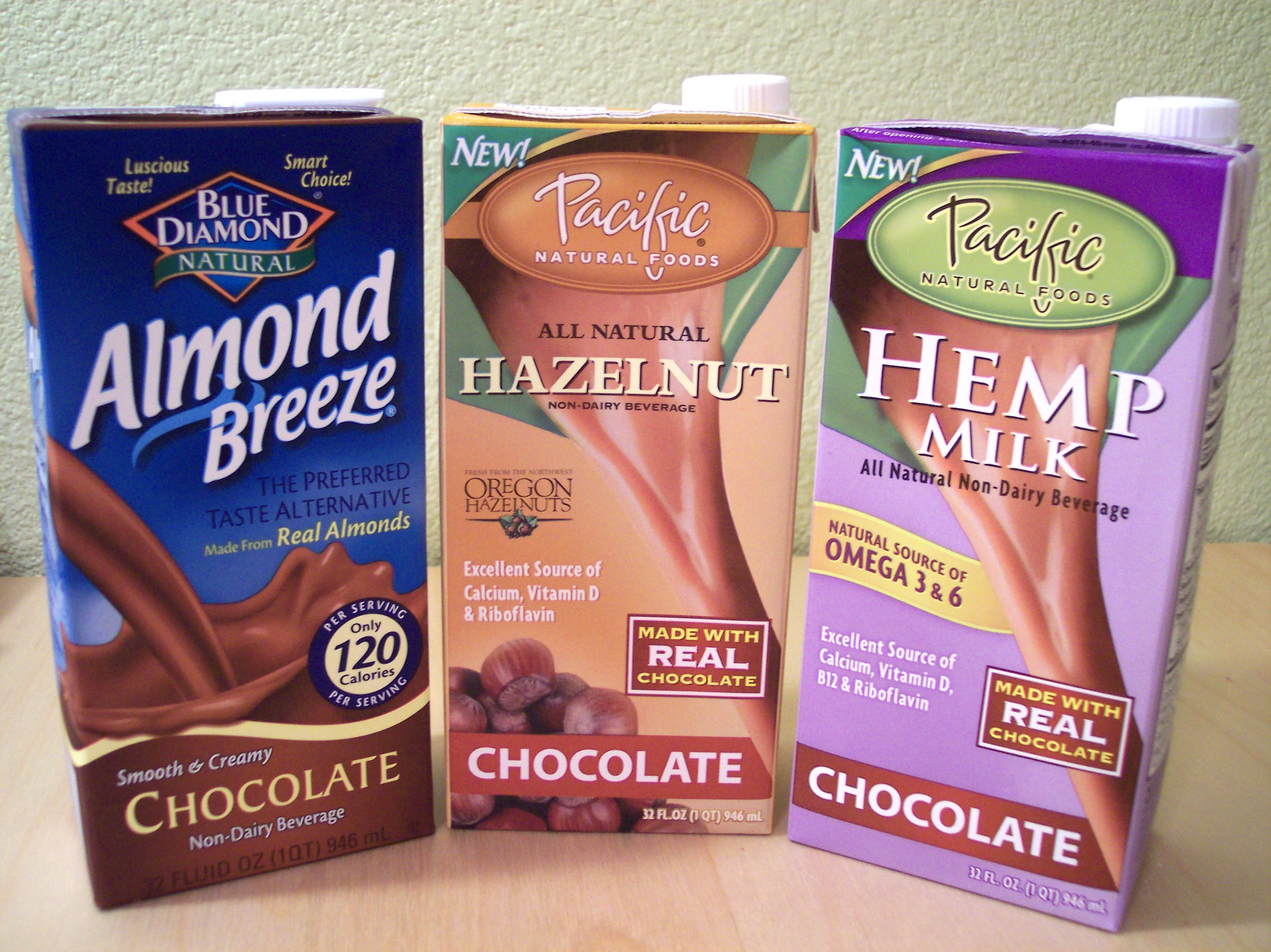 Choco­late almond milk has always been sta­ple in our house. It's just SO good! When stock­ing up last week, I noticed some­thing new– choco­late hazel­nut milk! Pacific has also started car­ry­ing their own hemp milk, so we decided to have a nut milk show­down. The judges were: myself and my lit­tle brother Alec.
The votes:
Kris:
Almond milk– still the reign­ing champ at #1.
Hazel­nut milk– a very close sec­ond. More cocoay than choco­latey, but with a nice hint of hazel­nuts. Reminded me of Nutella.
Hemp milk– okay in a pinch, but Liv­ing Harvest's hemp milk is much better.
Alec:
Hazel­nut milk– dis­sent­ing, Alec felt that the pres­ence of the hazel­nut fla­vor took this choco­late milk up a notch. The mouth feel was bet­ter than the almond milk.
Almond milk– it was sweet and choco­latey, but "full of almond­ness"- I don't know what that means.
Hemp milk– Meh. Not as good as Liv­ing Harvest.
So, it's incon­clu­sive, but since it's my blog I'm the boss, so it appears that almond milk is still the cham­pion, but hazel­nut will become a fre­quent vis­i­tor. Drank in our Welch's jelly jars, of course.
What's your favorite choco­late milk?