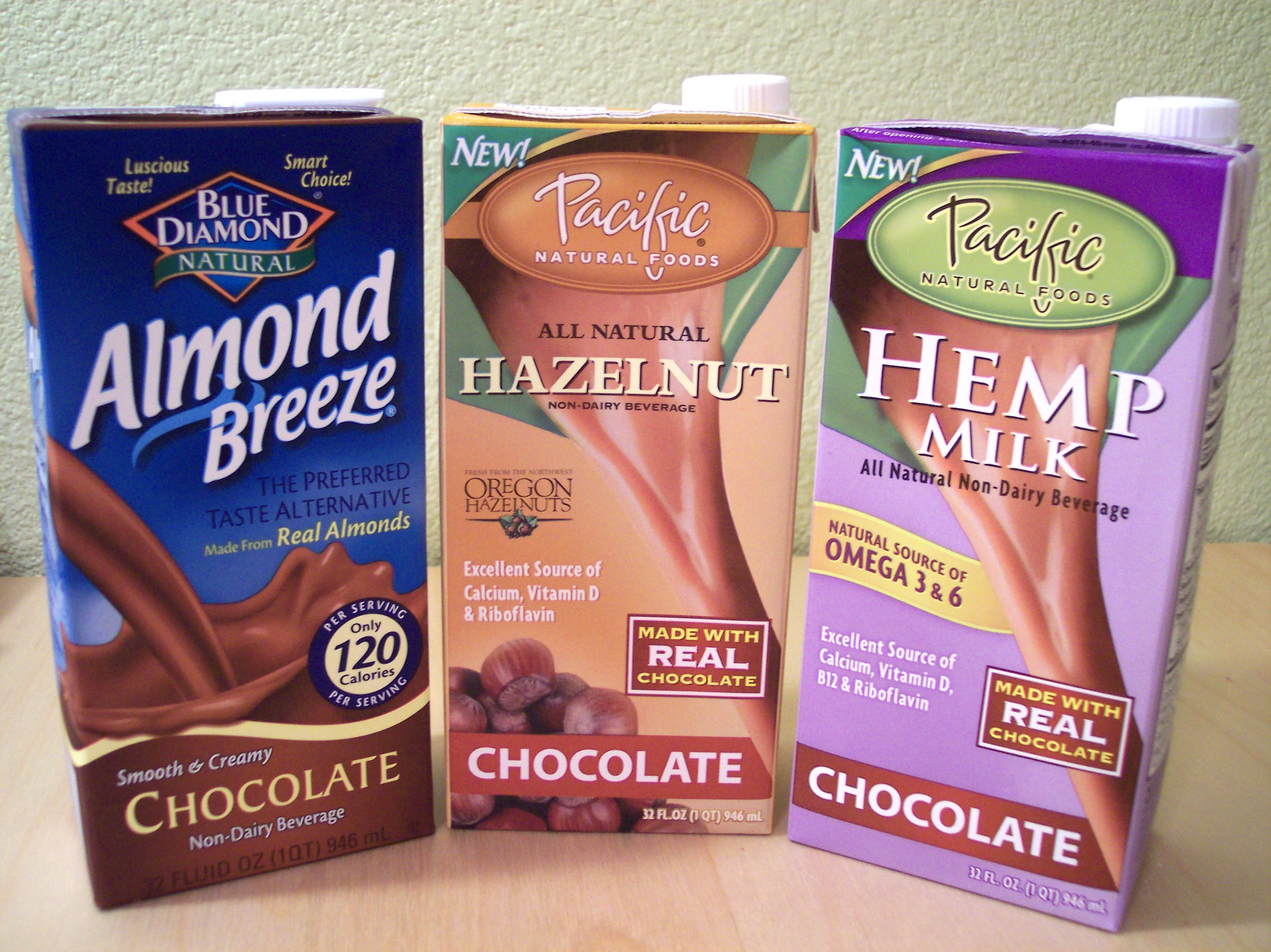 Chocolate almond milk has always been staple in our house. It's just SO good! When stocking up last week, I noticed something new- chocolate hazelnut milk! Pacific has also started carrying their own hemp milk, so we decided to have a nut milk showdown. The judges were: myself and my little brother Alec.
The votes:
Kris:
Almond milk- still the reigning champ at #1.
Hazelnut milk- a very close second. More cocoay than chocolatey, but with a nice hint of hazelnuts. Reminded me of Nutella.
Hemp milk- okay in a pinch, but Living Harvest's hemp milk is much better.
Alec:
Hazelnut milk- dissenting, Alec felt that the presence of the hazelnut flavor took this chocolate milk up a notch. The mouth feel was better than the almond milk.
Almond milk- it was sweet and chocolatey, but "full of almondness"- I don't know what that means.
Hemp milk- Meh. Not as good as Living Harvest.
So, it's inconclusive, but since it's my blog I'm the boss, so it appears that almond milk is still the champion, but hazelnut will become a frequent visitor. Drank in our Welch's jelly jars, of course.
What's your favorite chocolate milk?