I have a lot of cook­books. A LOT. I have man­aged to purge some over the past year, but I still own far more than I ever use. And hon­estly, I don't usu­ally use cook­books very often. I love to read them, page through them, and fan­ta­size over them, but I am too fickle to actu­ally fol­low a recipe.
Lately, though, I've started dig­ging in and turn­ing some pages. One dish in par­tic­u­lar is becom­ing a sta­ple because it speaks to all of my senses in tan­dem: nom nom and nom.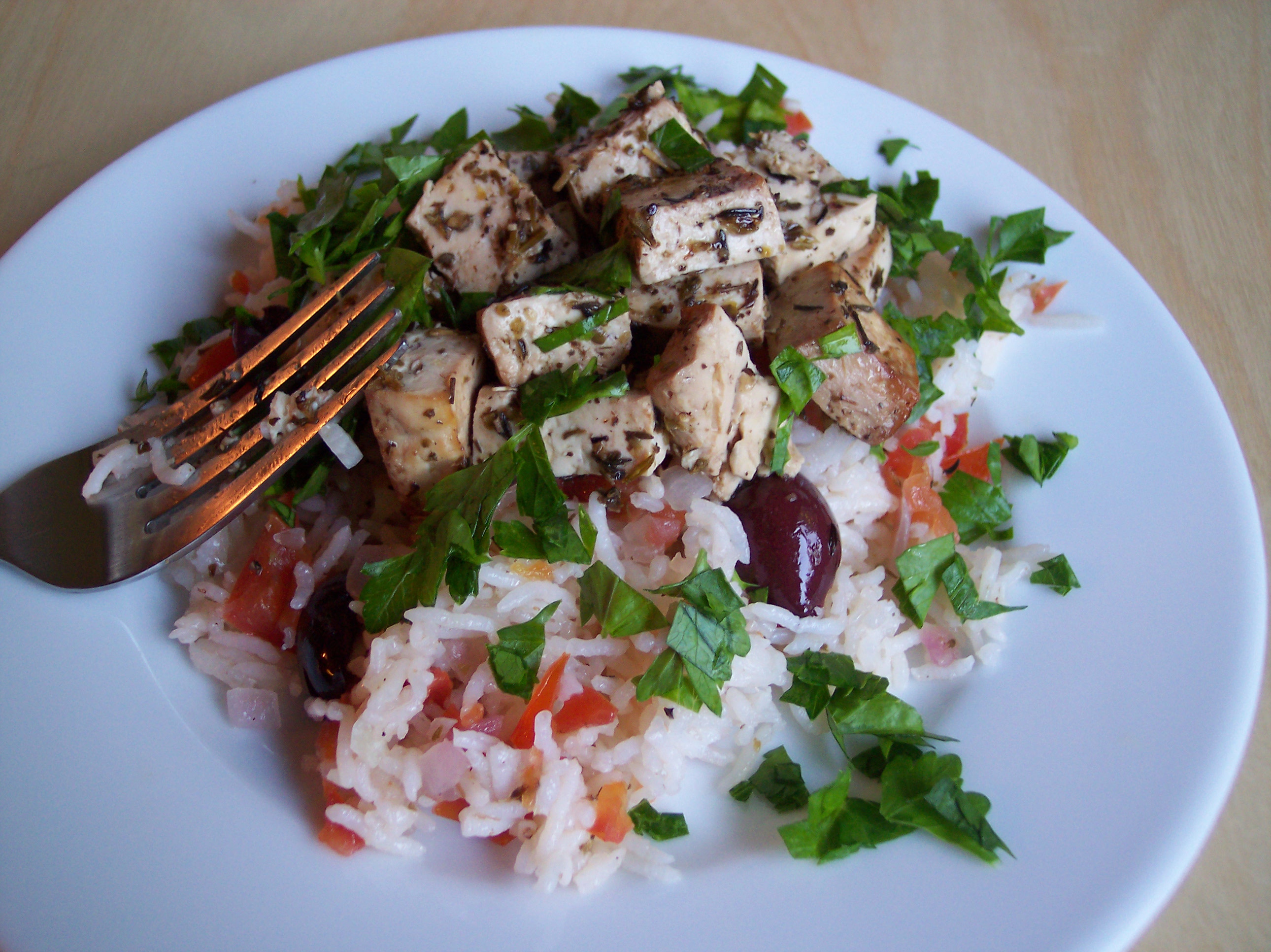 This is the Greek Rice with Lemon Tofu from Dreena's Vive Le Vegan! Now I'm not usu­ally a big rice per­son, but…
Oh.
My.
Goodness.
Dreena's always good and reli­able for a sat­is­fy­ing meal and I felt like the luck­i­est per­son on the block.
Maybe I'll bust out my books more often…