I don't nor­mally talk much about my day job, but I was at a sem­i­nar this morn­ing that I thought was so well-timed and dove­tails so nicely with the blog and things we talk about here from time to time, I can't resist.
I work in Human Resources (and I'm a newly minted PHR, as of Sun­day, for any­one who knows what that means!) and so Health Care Reform is a major item on the fore­front of everyone's minds. At this sem­i­nar we talked about the small amount of details that have been clar­i­fied by the gov­ern­ment and what to expect in the next few years as this plan rolls out.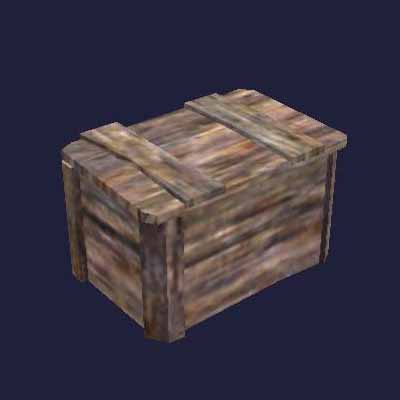 And… here comes the soap box.

I don't want to get into pol­i­tics on here, although I'm sure few of my views would come as a sur­prise, but what I will say is that the fact that we are in dire need of health care reform should not be any sort of rad­i­cal idea at this point.
I'm not say­ing I'm in love with the pro­posed plan. But it's a start. What we actu­ally see in 2014 could look com­pletely dif­fer­ent that what we're hear­ing about, but this needs to be a pri­or­ity. And it needs to start with you.
How is it that the US spends so much on health care, yet we get the least for our money? Do you know some­one who goes to the doc­tor every time they have a cough, rather than wait­ing it out and eat­ing saltines and gin­ger ale? How about peo­ple who manuever elec­tive surg­eries by fab­ri­cat­ing webs of lies or at least exag­ger­at­ing symp­toms to get their way? And the drugs– we turn to the pill bot­tle before we both to exam­ine our lifestyles and eat­ing habits. Not that you can really trust that many doc­tors to know about nutri­tion, as nutri­tion courses are a min­i­mal, if at all mea­sur­able, part of most physician's train­ing courses in this coun­try. I'm not try­ing to say that the coun­try is full of abusers, but at the same time, these sorts of things make pre­mi­ums go up, make doc­tors stuff more patients into less time and make peo­ple depen­dent on drugs that are more likely to kill them than the prob­lem they are seek­ing respite from will!
One of my favorite restau­rants in Port­land, Proper Eats, has a motto: "You look like sh*t and you feel like sh*t because you eat sh*t. Eat Proper." And it's true. It's the old addage– garbage in, garbage out. As our lives become more filled with chem­i­cals and processed foods and we become more seden­tary, so many of our ail­ments are of our own caus­ing. Many things we think of as com­mon place things, like heart dis­ease or Type II dia­betes, used to be con­sid­ered dis­eases of afflu­ence– mean­ing that only the rich could afford to eat such crap.

Now processed food is king (just look at the con­fig­u­ra­tion of a gro­cery store, with the per­ish­able, fresh foods form­ing a thin perime­ter around the end­less aisles of pre-packaged "food"). And we turn to pills we see on TV ads (with the most ridicu­lously com­mon symp­toms and ter­ri­fy­ing side effects) to "cure" us.
We need more account­abil­ity. Things hap­pen, and of course peo­ple need med­ical care and some things can't be man­aged or avoided by diet and exer­cise alone. I'm not try­ing to down­play seri­ous med­ical con­di­tions, because of course they hap­pen and can't always be helped. But I know a good hand­ful of peo­ple who would love to tell you their sto­ries about bat­tling (and win­ning) against dis­ease through diet and exercise.
We have a greater influ­ence on our own health and well-being that we give our­selves credit for– or hold our­selves account­able for. What can you do to take bet­ter care of your­self? How can you be proac­tive and pre­ven­ta­tive rather than falling vic­tim to some­thing that maybe didn't have to hap­pen? We're not invin­ci­ble, but we're far more pow­er­ful than we real­ize. This doesn't mean no more cook­ies or indul­gences– it means smart choices and bal­ance. And I think we could all use a lit­tle more of that.
So this is my chal­lenge to you– what are you doing to bring Health Care Reform into your life?
Here's what I'm doing:
Couch 2 5k- a run­ning pro­gram for non-runners. It gets you up and mov­ing, builds sta­mina, increases heart and lung capac­ity and is good, solid exer­cise. There are tons of free pod­casts on iTunes that pro­vide music and cues to help you on your runs.
My reg­u­lar yoga prac­tice– good for my phys­i­cal and men­tal health.
Con­tin­u­ally clean­ing up my diet. Eat­ing more whole foods (which, con­trary to pop­u­lar belief, is not more expen­sive than junk food). More on this soon.
What will you do?