Okay, so I'm not going to get 800 words in tonight. After work I had my weekly study group with a friend and then I just ran through my sequences for my yoga class tomor­row night and I need to get a good night's sleep before an early morn­ing meet­ing. Whew! The weeks just roll on by… it's crazy how fast time goes.
So rather than bore you with blath­er­ing, here are some pic­tures of our nephew's birth­day cake from this year. You may remem­ber that last year I went with a Bea­t­les theme. This year was all about Thomas the Tank Engine.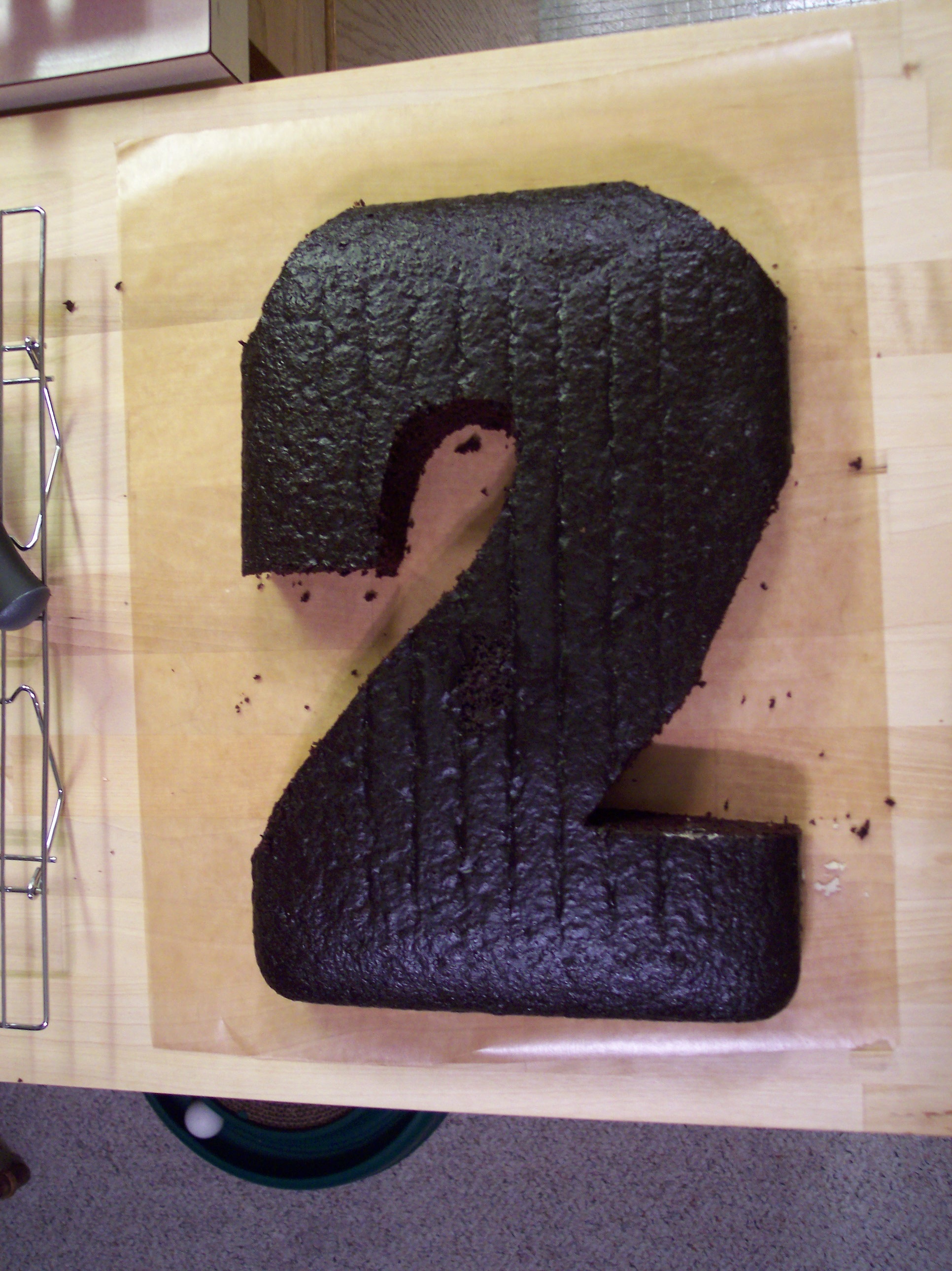 First, we start with a naked 1/2 sheet cake, care­fully cut into the num­ber 2.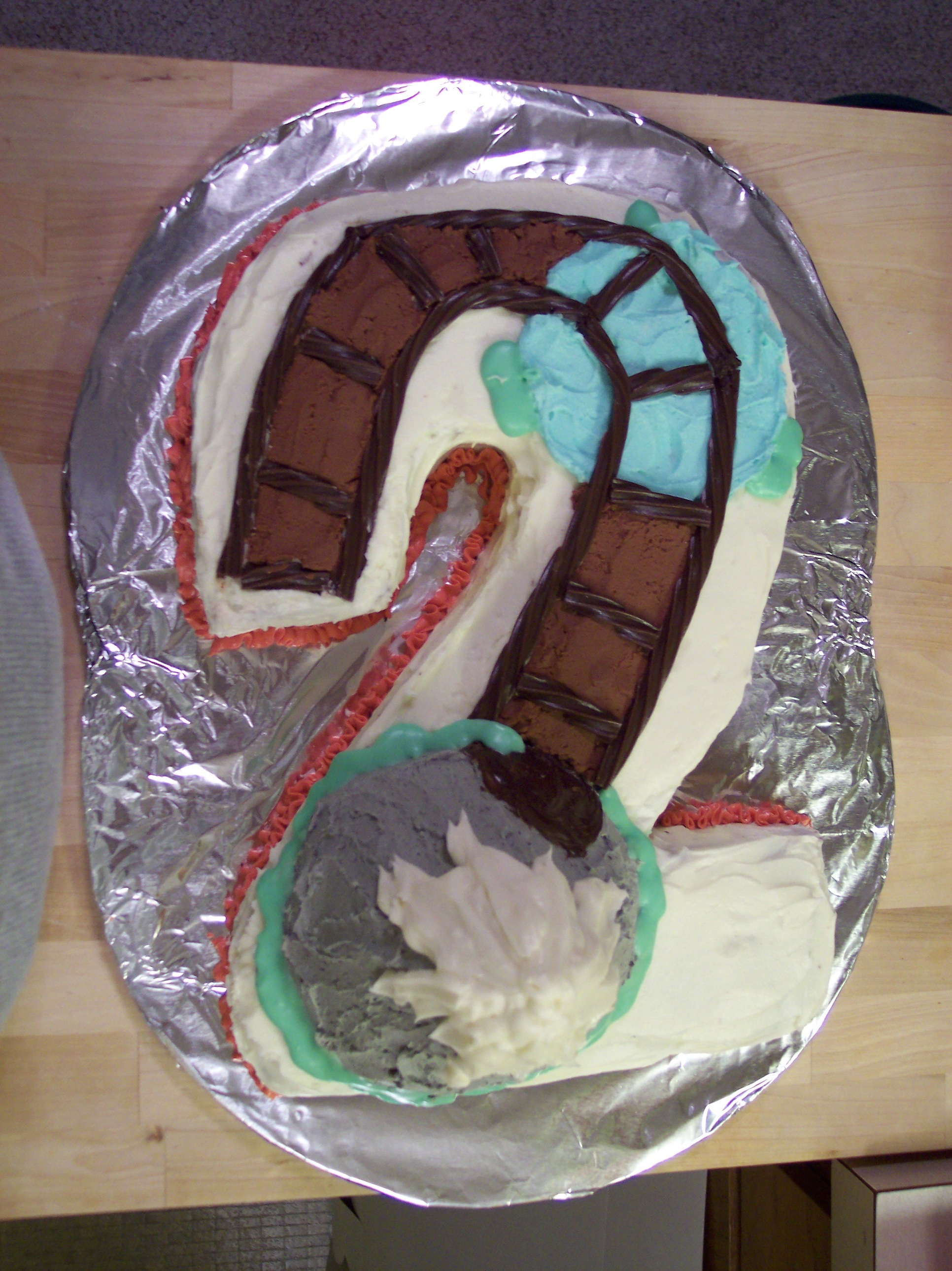 Naked cakes are inde­cent. Put some frost­ing on! I uti­lized some of the scraps to build Mt. Rainier.
Woot, woot! Percy exits the tun­nel, on his way to stop #2. My cream cheeze frost­ing started to get a lit­tle droopy after a day and half of hang­ing out, but that didn't make it any less tasty…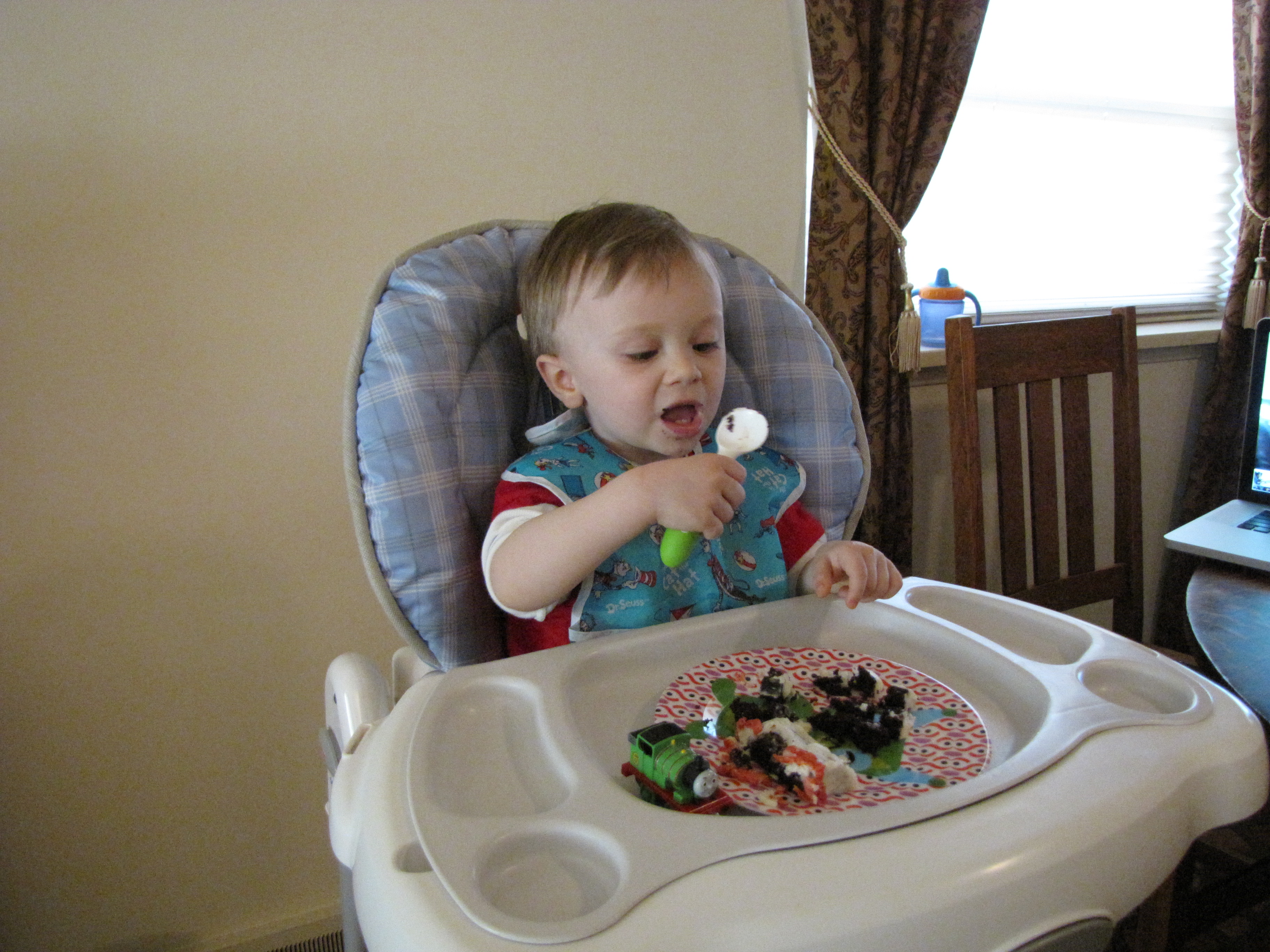 "Wait a minute… this is all the cake I get?"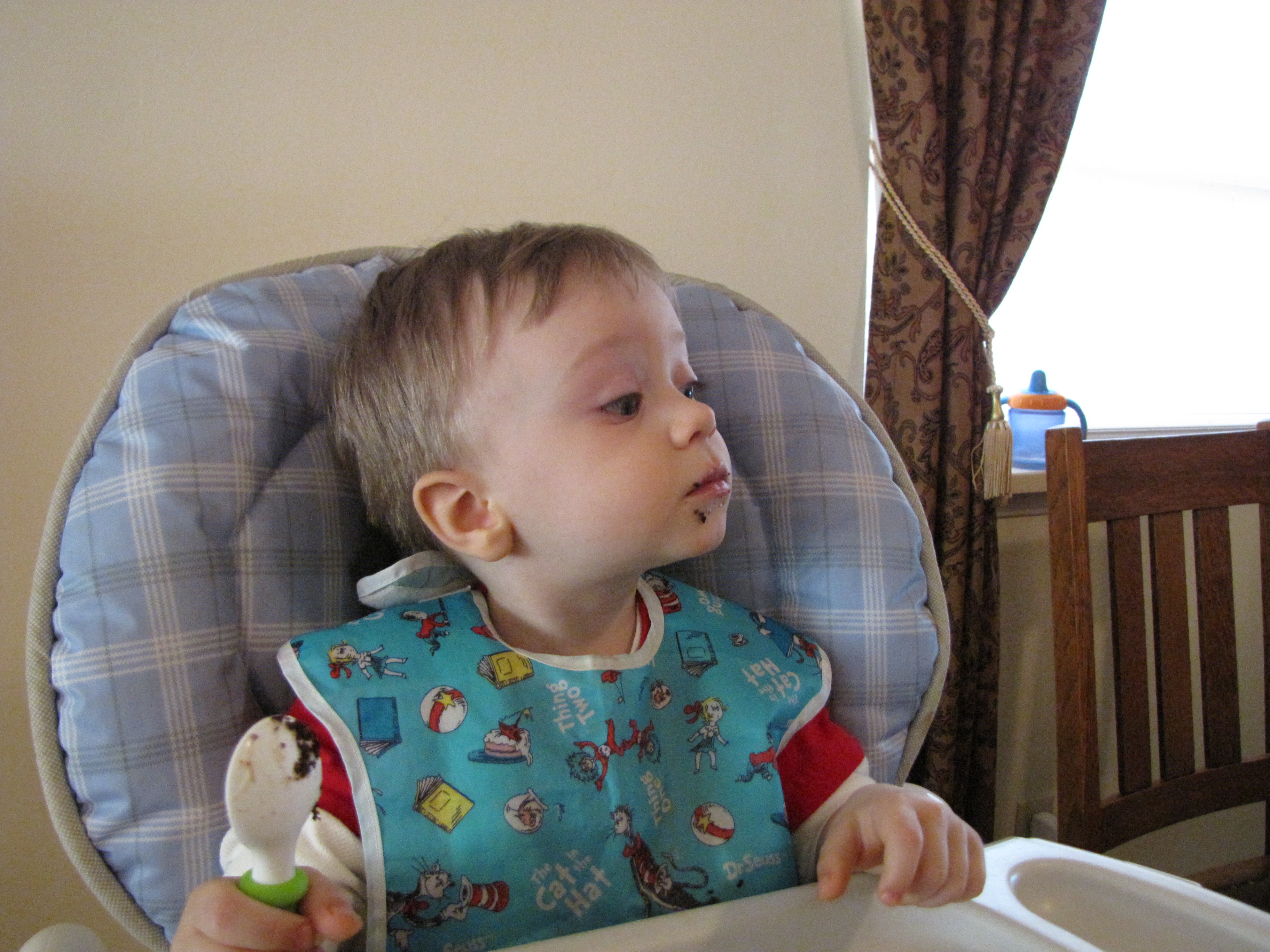 "I think you peo­ple are hold­ing out on me…"