What hap­pens when you are a pro­cras­ti­na­tor of epic pro­por­tions (I have two "impor­tant" things I am sup­posed to be work­ing on but don't feel par­tic­u­larly invested in) and you are child­less and asked to make cup­cakes for a 3-year-old's birth­day party? You go a lit­tle crazy.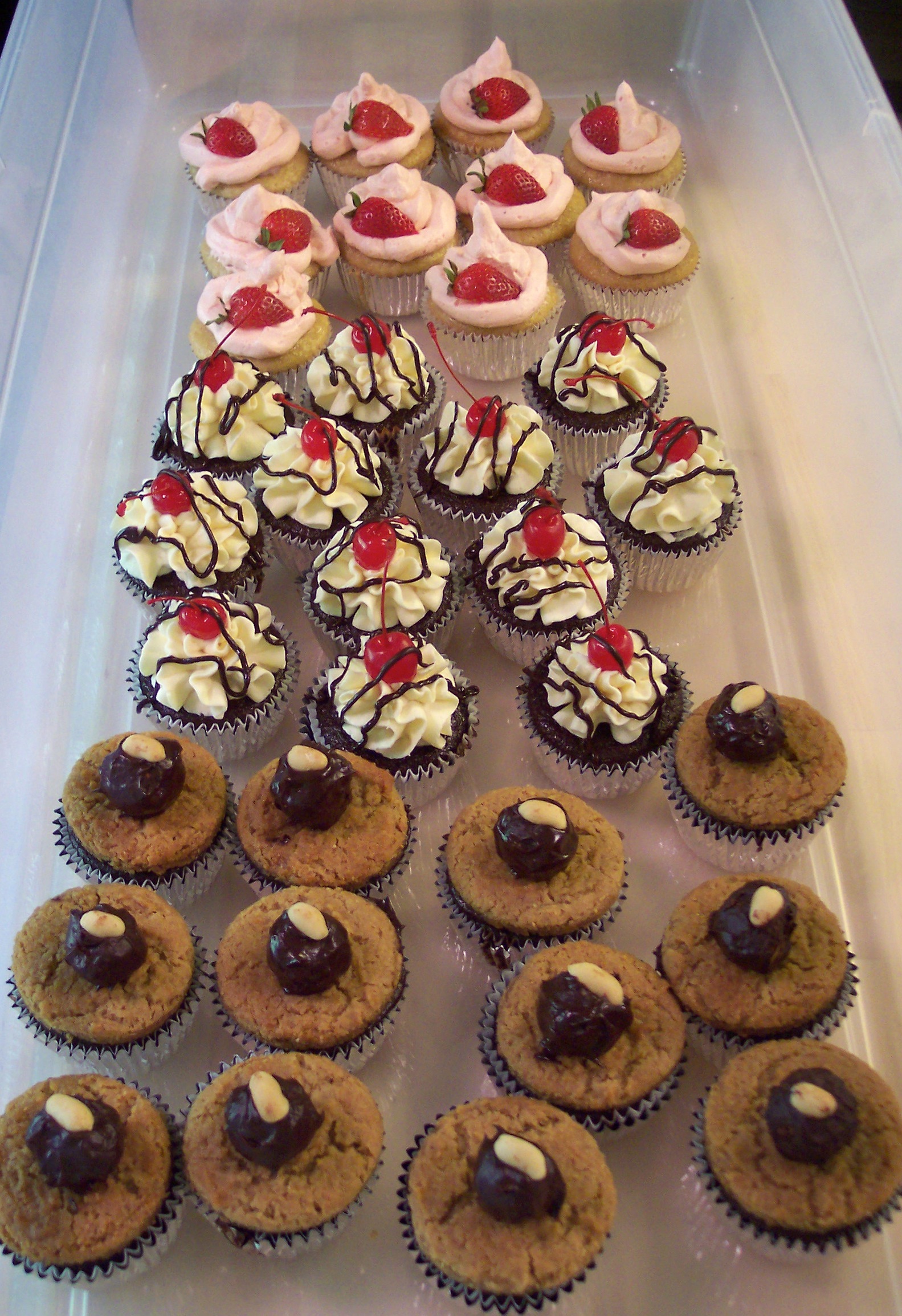 Straw­berry cream-filled vanilla cup­cakes with straw­berry but­ter­cream frosting.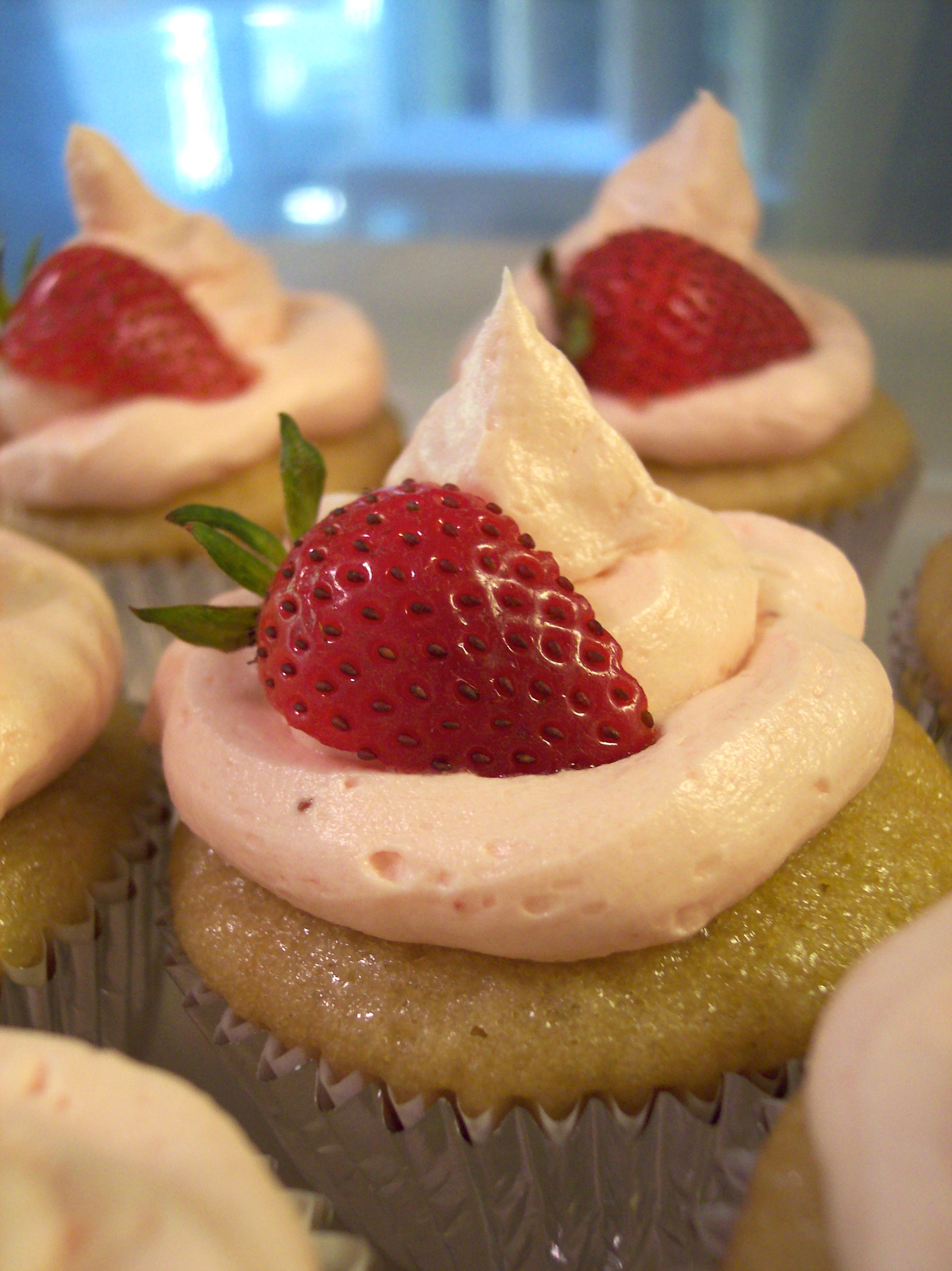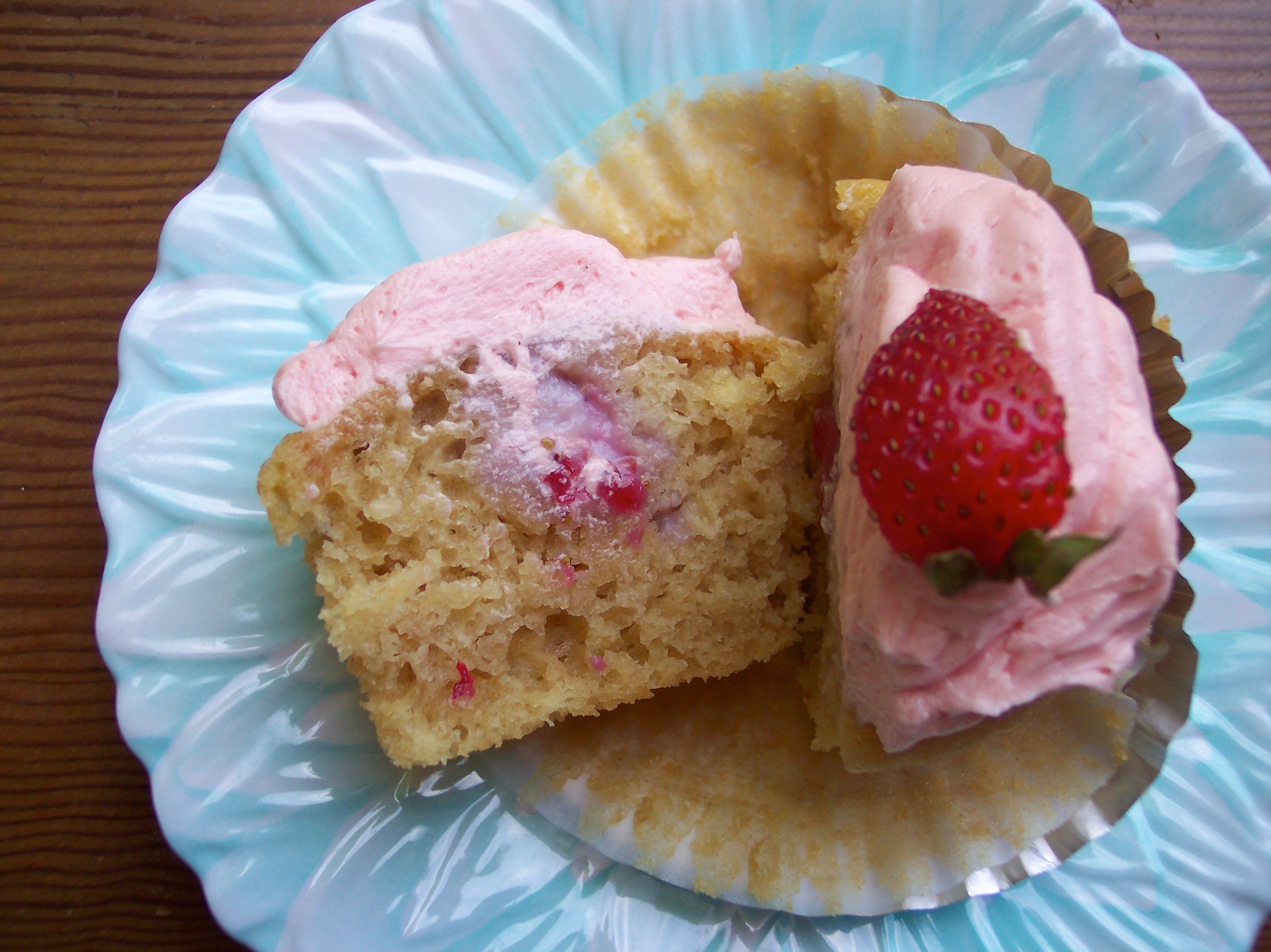 I didn't get quite as much straw­berry cream fill­ing inside of them as I thought I did. Note to self– mus­cle the pas­try bag more next time!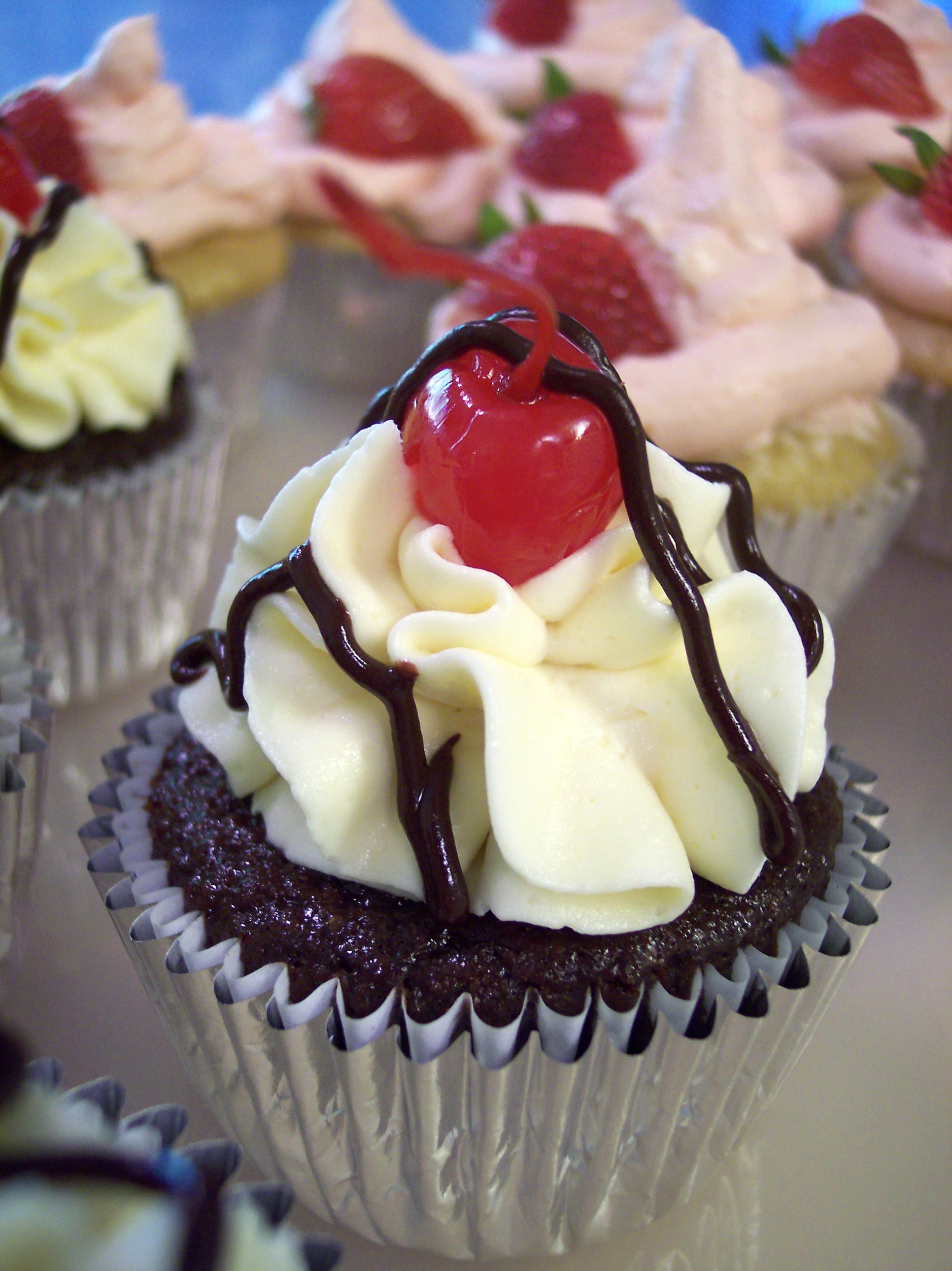 Basic choco­late cup­cakes with a vanilla but­ter­cream icing, and a dec­o­ra­tive choco­late driz­zle and cherry. I think I blew the mind of a 6-year-old who said that she liked vanilla bet­ter than choco­late when I informed her there was vanilla in choco­late cake she was eat­ing, but she just couldn't see it. She was quite occu­pied work­ing that over for awhile.
And now the seri­ous win­ners of the party: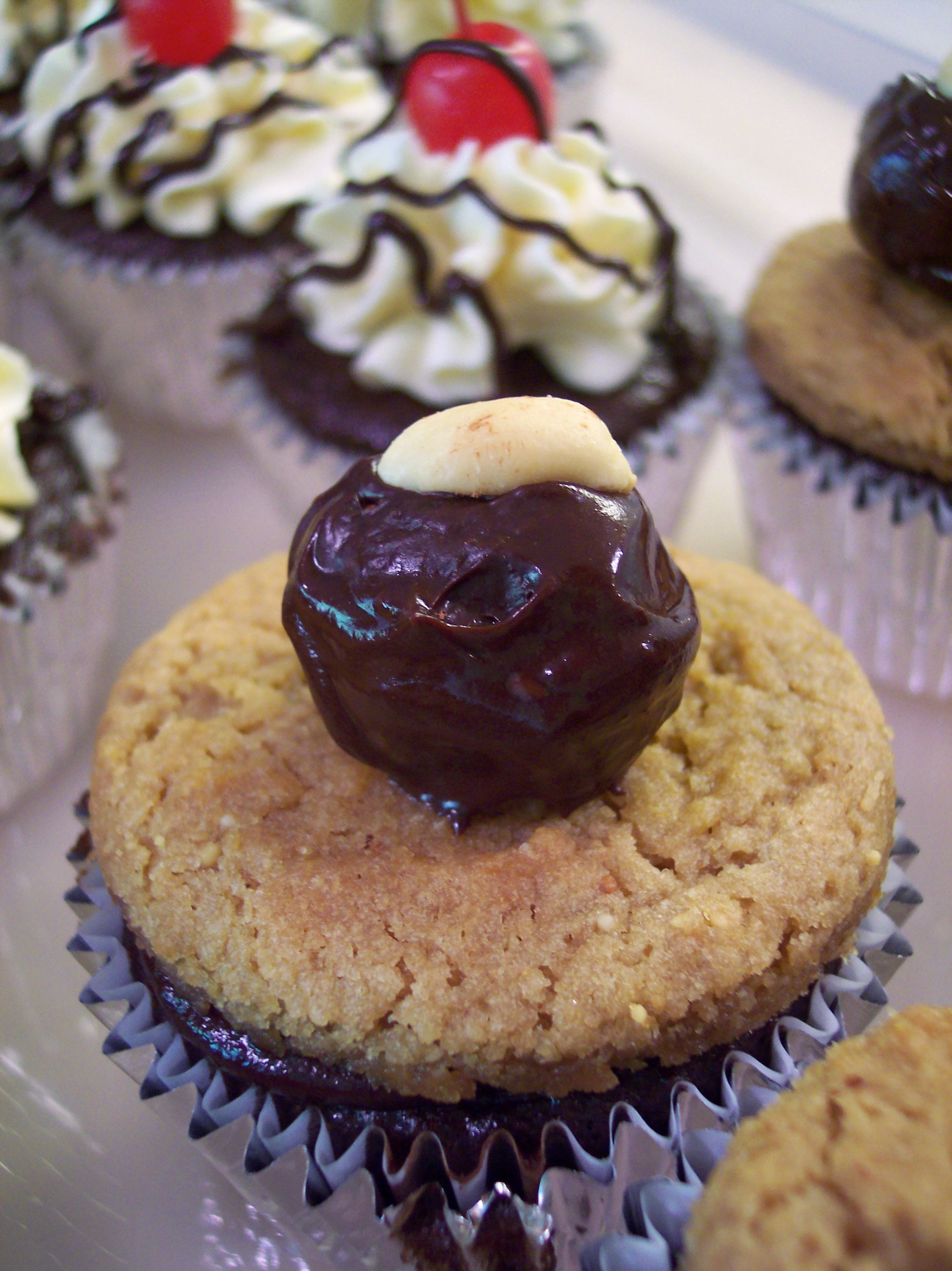 For those who love peanut but­ter and choco­late– brace your­selves. I saw the inspi­ra­tion for these some time ago on this blog, but was await­ing the ideal oppor­tu­nity to tweak them and unleash them on the world.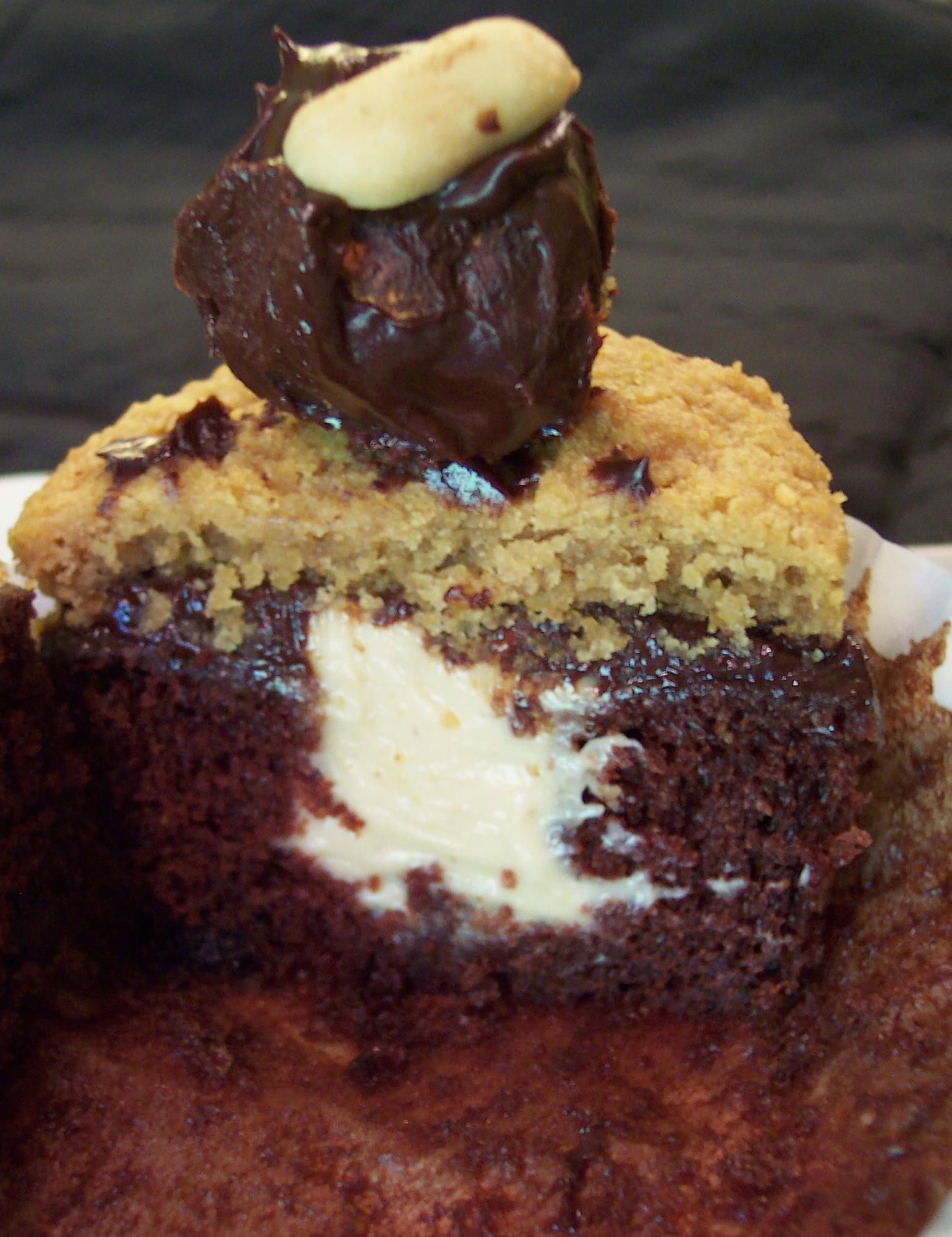 I'm offi­cially call­ing them The Home Run. A choco­late cup­cake, filled with a peanut but­ter cus­tard, topped with a layer of ganache, a peanut but­ter cookie and topped with a hand-rolled peanut but­ter choco­late truf­fle. Oh yeah, baby.
I will post a whole recipe for them soon. Need­less to say they are a bit involved, but totally worth it. I got rave reviews from folks who were self-proclaimed PB and choco­late haters (although I firmly believe such a group of peo­ple doesn't exist). If you just want wait to give them a try, I used the choco­late cake recipe from my Dark­est For­est Cake recipe and the PB Cook­ies recipe from my cook­book for those components.
I know the whole cup­cake craze is start­ing to wane a bit (what do you think will take their place?) but I don't think we'll ever quite recover from how fun they are! Cup­cakes aren't just cake… they are a way of life!