Oy.
I'm feel­ing the post-holiday impact. True, we still have New Year's to ring in, but the giant feasts, present wrap­ping and fam­ily wran­gling are behind us. It always leaves me feel­ing simul­ta­ne­ously wist­ful and grateful.
I hope you had a won­der­ful hol­i­day sea­son. I got com­pletely spoiled in the kitchen by the won­der­ful Jim. I received a set of pots and pans that I've been want­ing for some time now, but couldn't really jus­tify splurg­ing on. I had very spe­cific things I wanted in a set (stain­less, tri-ply, no non-stick, glass lids) so when I came across a set that met my desires, it seemed too good to be true… but I didn't really need them. They are a great deal though, very high qual­ity but not too expen­sive. Not want­ing to play with fate and have them go out of pro­duc­tion, Jim got them for me, along with a stock­ing full of fun kitchen gad­gets I can't wait to play with.
Did you do any fun hol­i­day baking?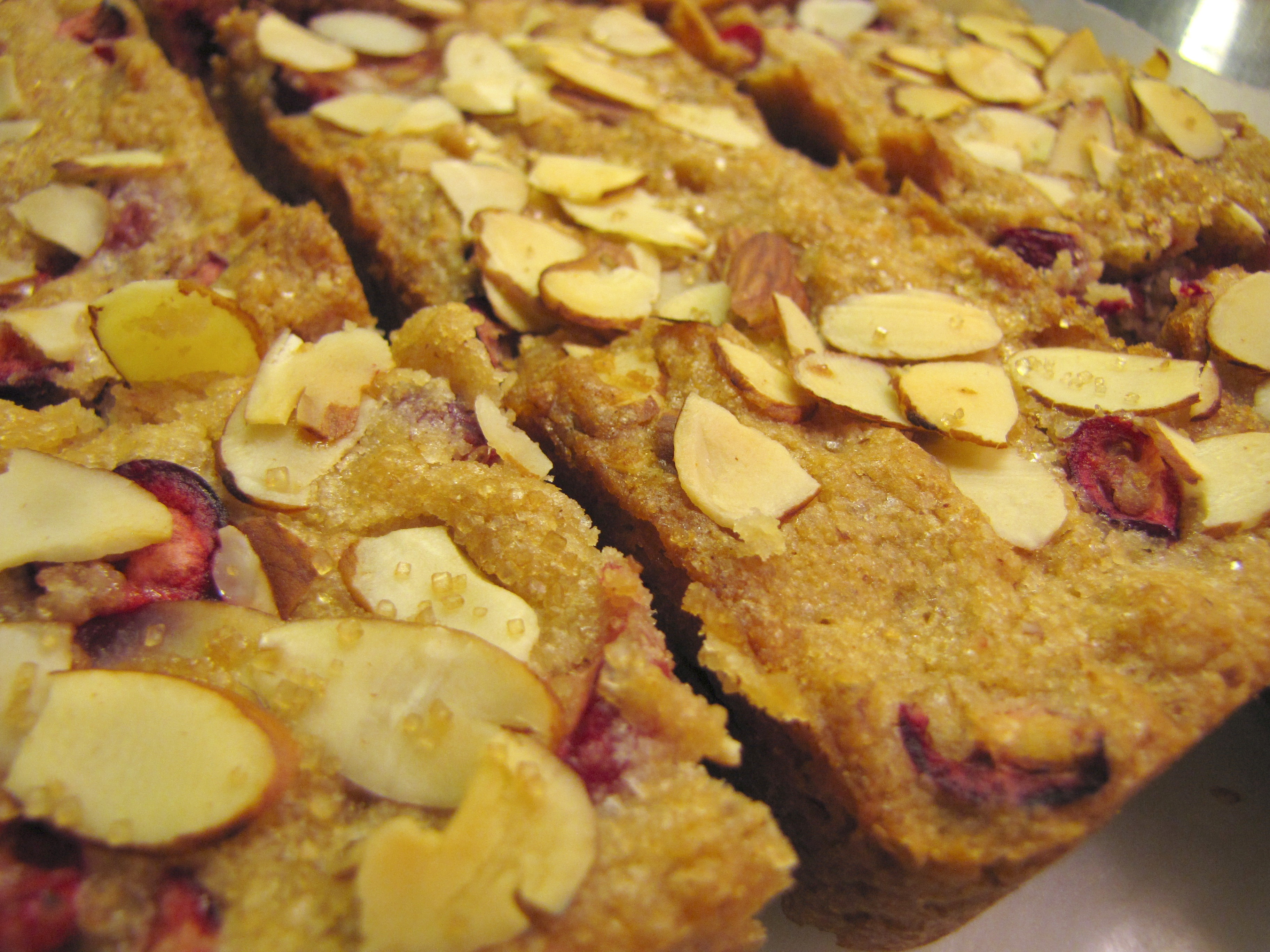 Like these deli­cious Cran­berry Almond Squares from Bak­ing Bites… (veg­a­nized with apple­sauce for the eggs). I also added a lit­tle almond extract to make them very almond flavored.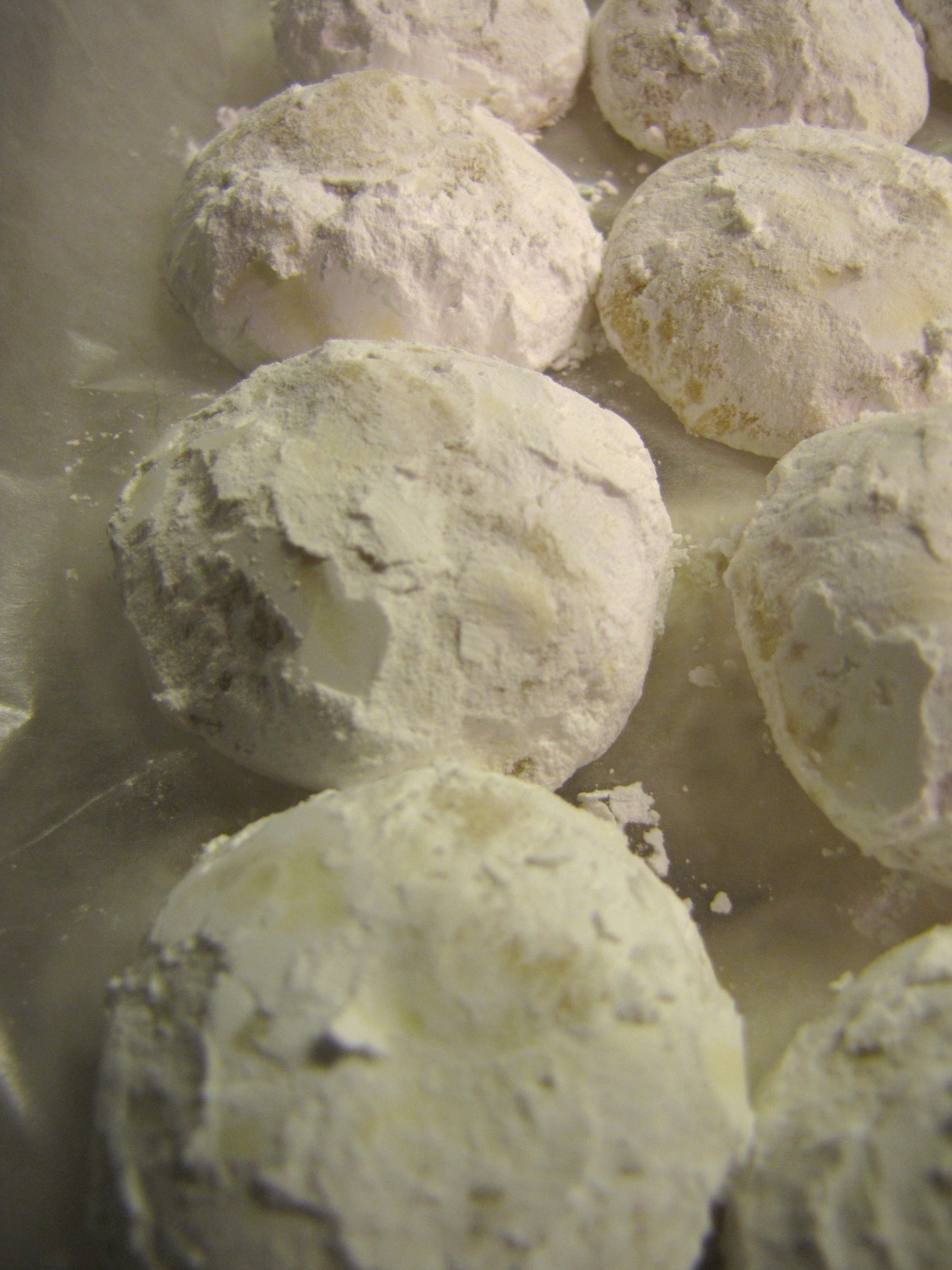 Some Lemon Drop Cookies…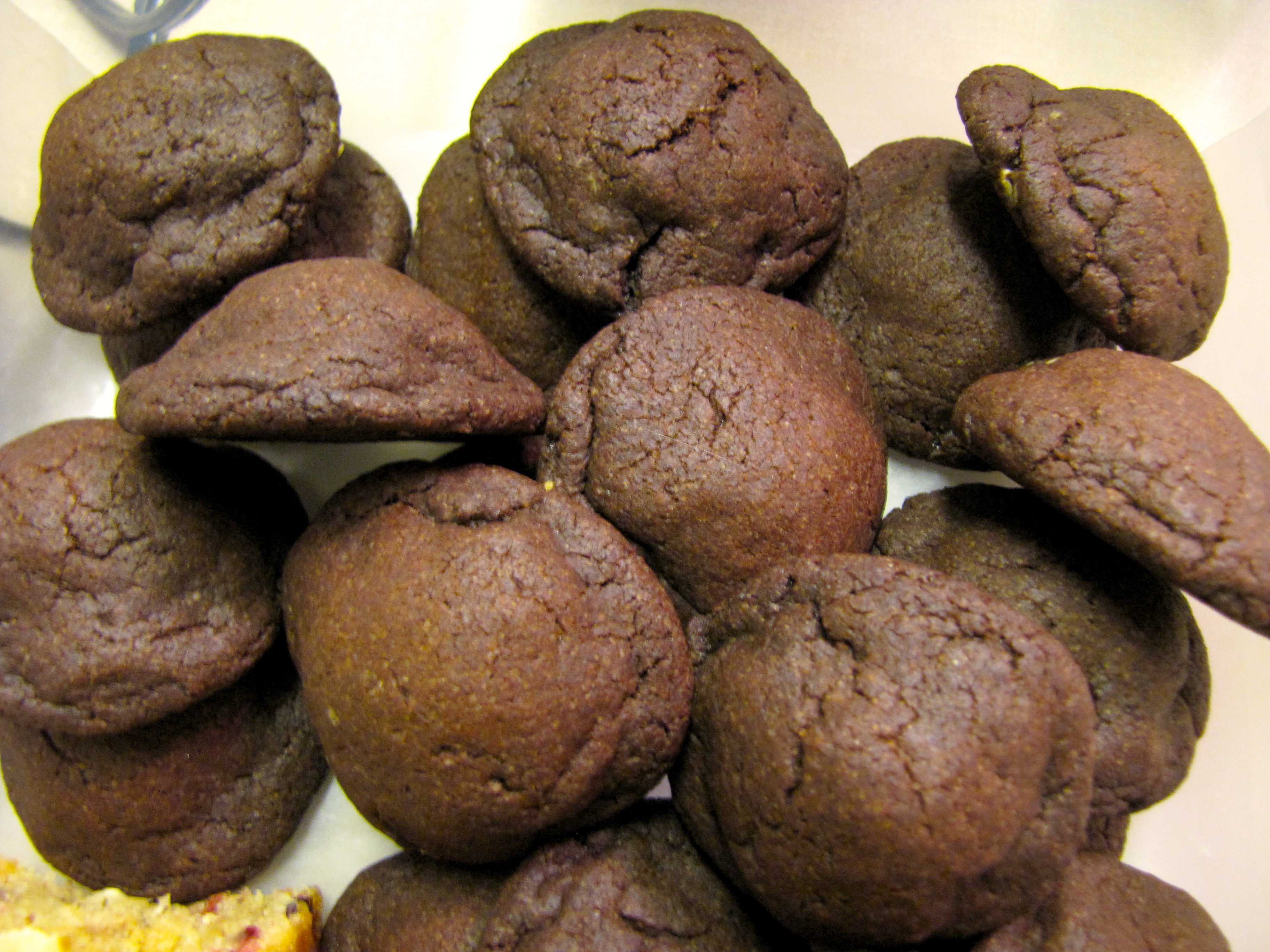 The often imi­tated but never rivaled Choco­late Peanut But­ter Shells (my favorite!)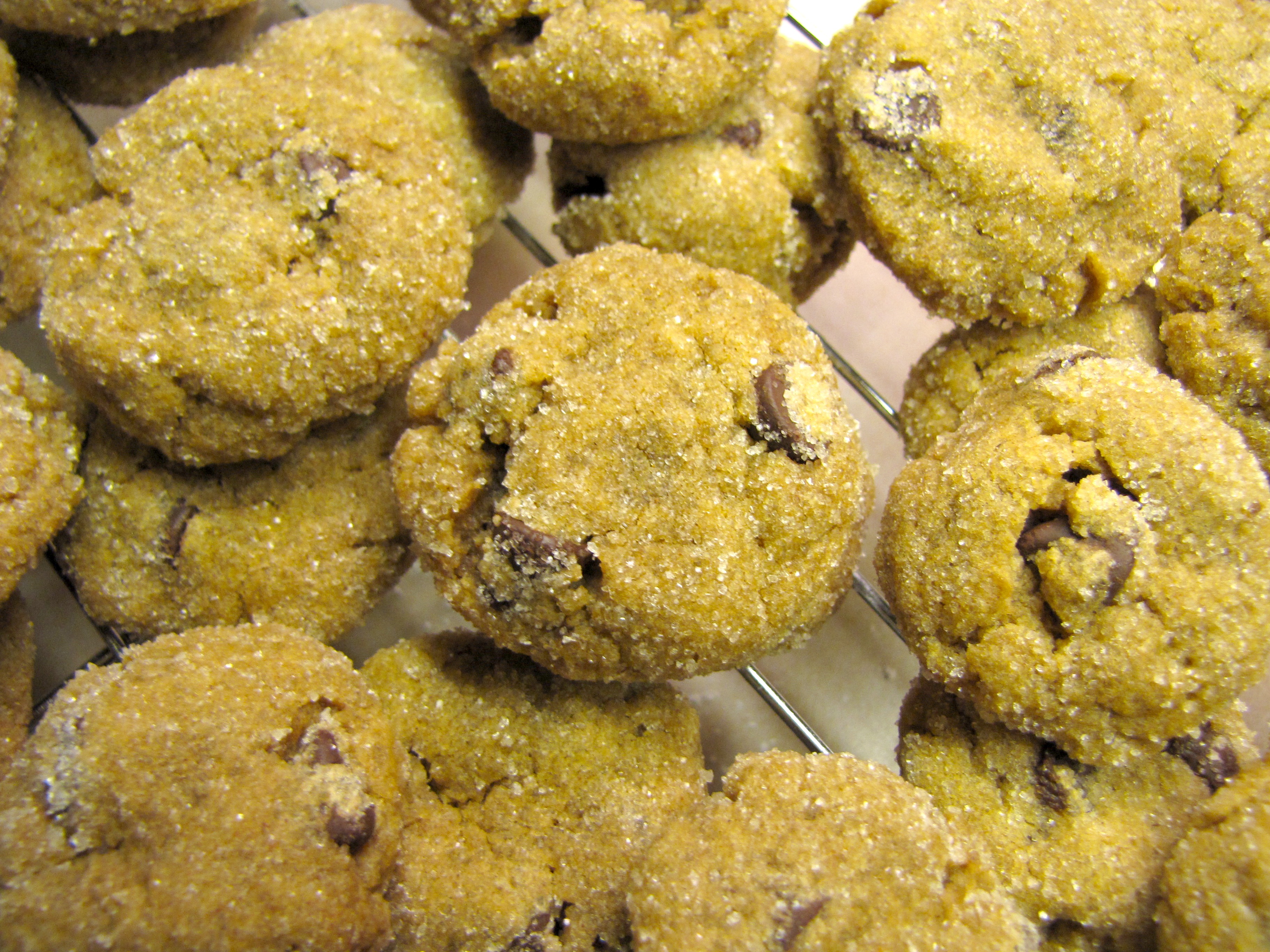 Some Spice Spiked Choco­late Chunk Cookies.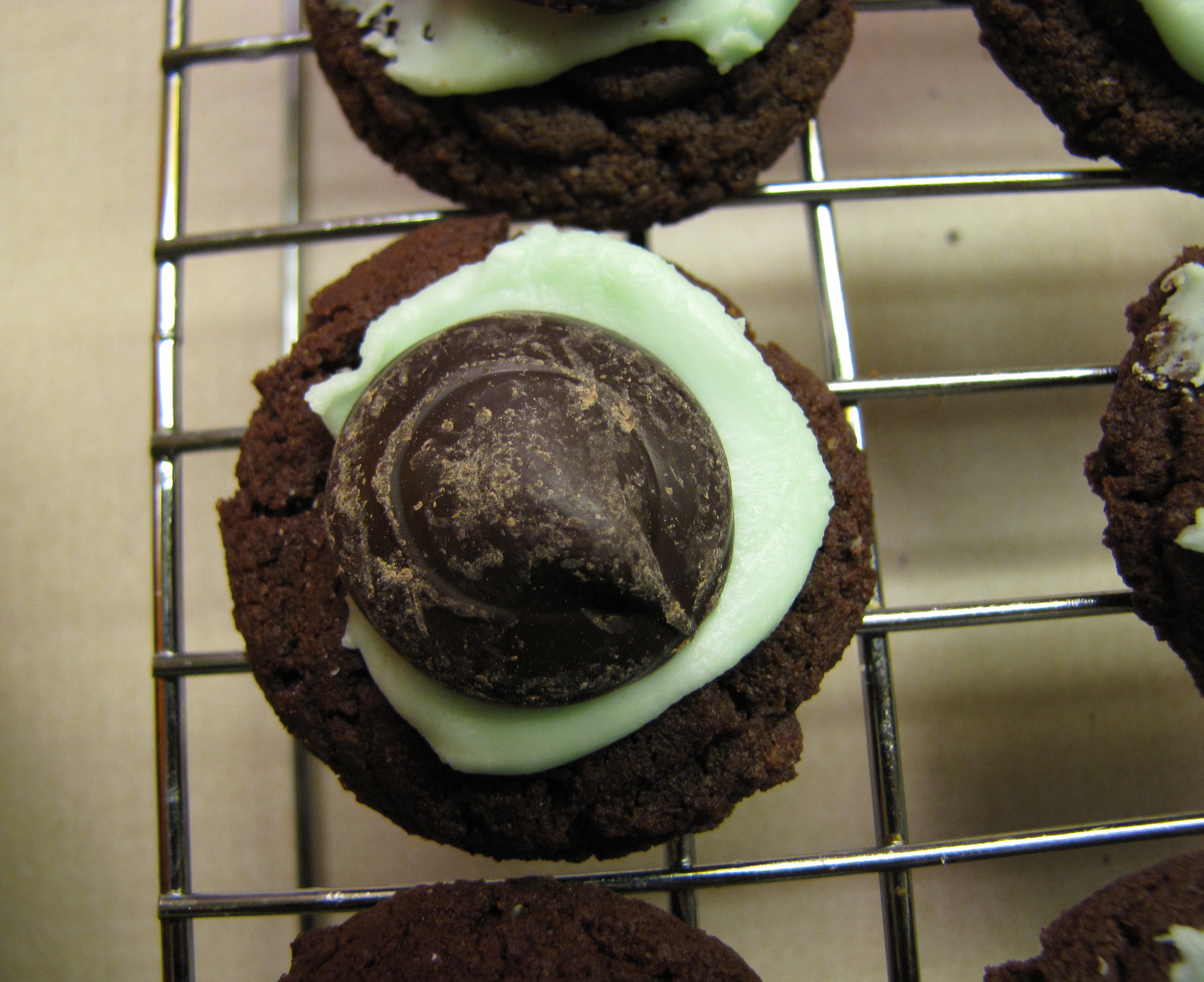 Some Chewy Choco­late Pep­per­mint Cook­ies topped with some Choco­late UFOs from Trader Joe's.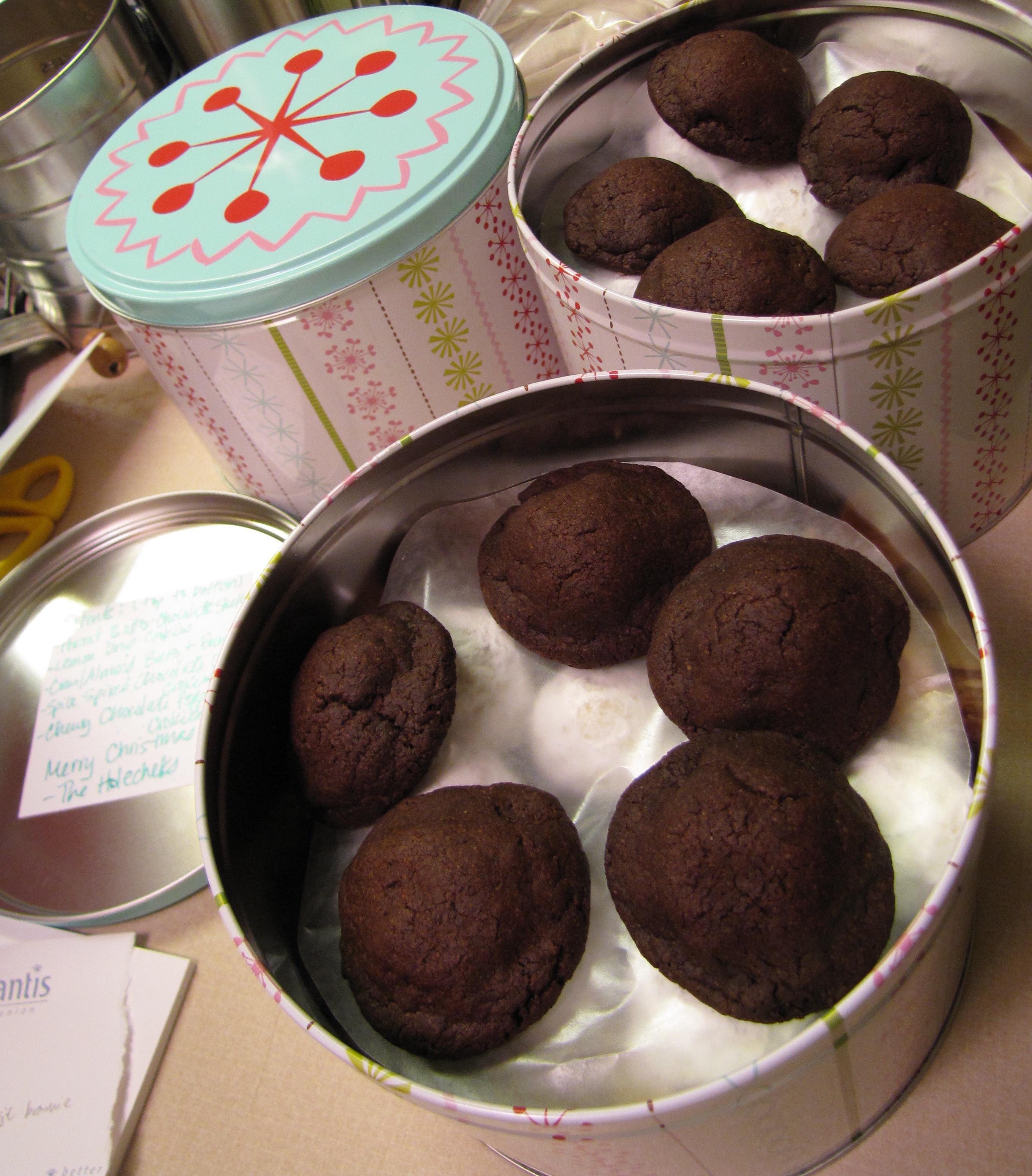 All were safely stowed away into fes­tive tins for our co-workers to enjoy!
What treats did you indulge in?