There are plenty of good things to be thank­ful for this time of year– an awe­some hus­band, good fur kids (even if we do mostly refer to them as "the jerks), a great new job, my health– but what I truly appre­ci­ate and am hum­bled by my husband's family.
I know that the hol­i­days can bring out the worst in fam­i­lies when it comes to being veg. Jokes about turkey and ham, con­stant harass­ment about what you eat, what you don't eat and open judg­ment are things that many peo­ple have to con­tend with on top of what­ever other fam­ily bag­gage you may carry around. Oy.
I am thank­ful that my husband's fam­ily was happy to eat a vegan Thanks­giv­ing din­ner and was fine let­ting me take charge and cook a large major­ity of it– as I was happy doing so and haul­ing it the 3 hours north to Seattle.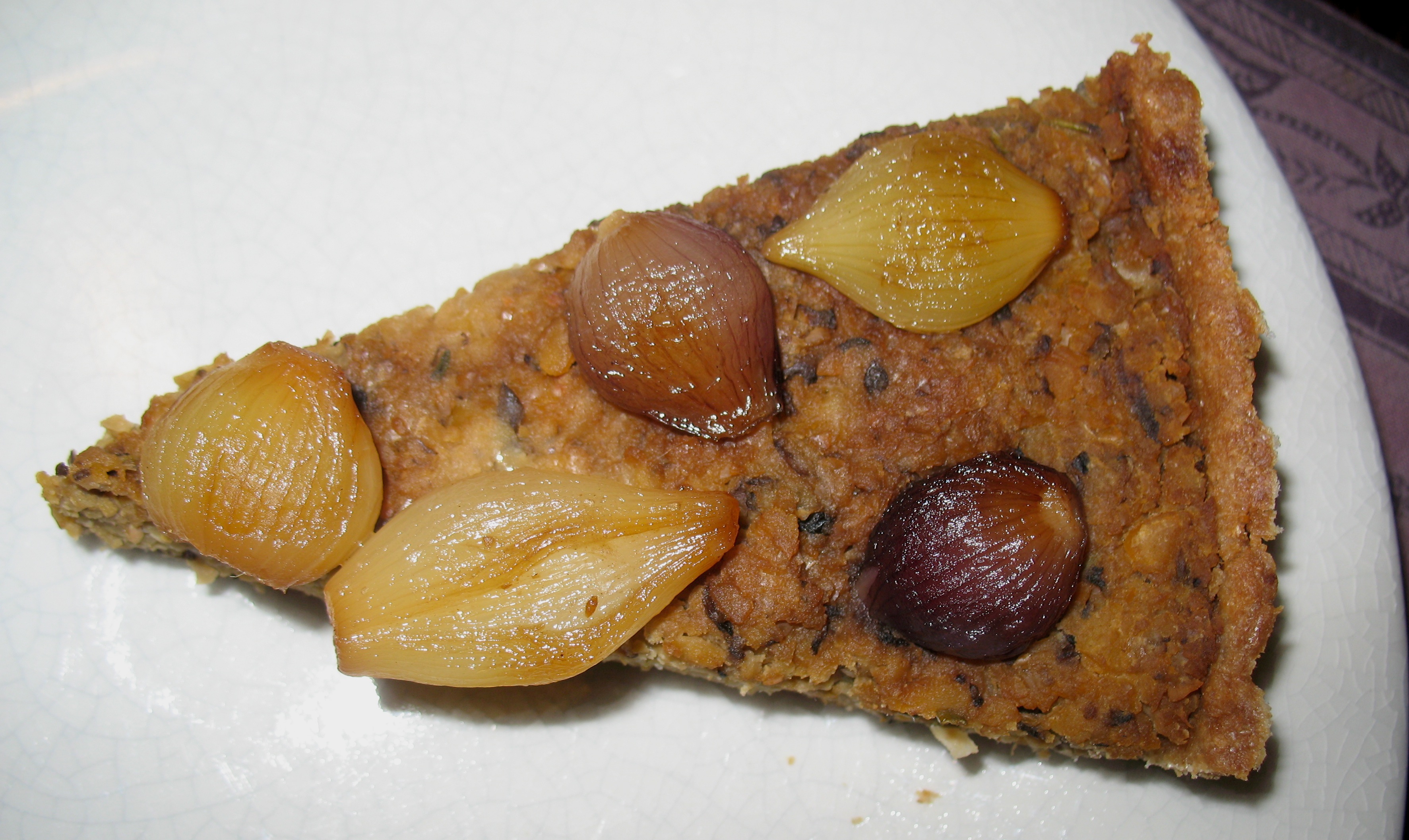 Our cen­ter­piece this year was a chickpea/white wine/ herb/ caramelized onion tart.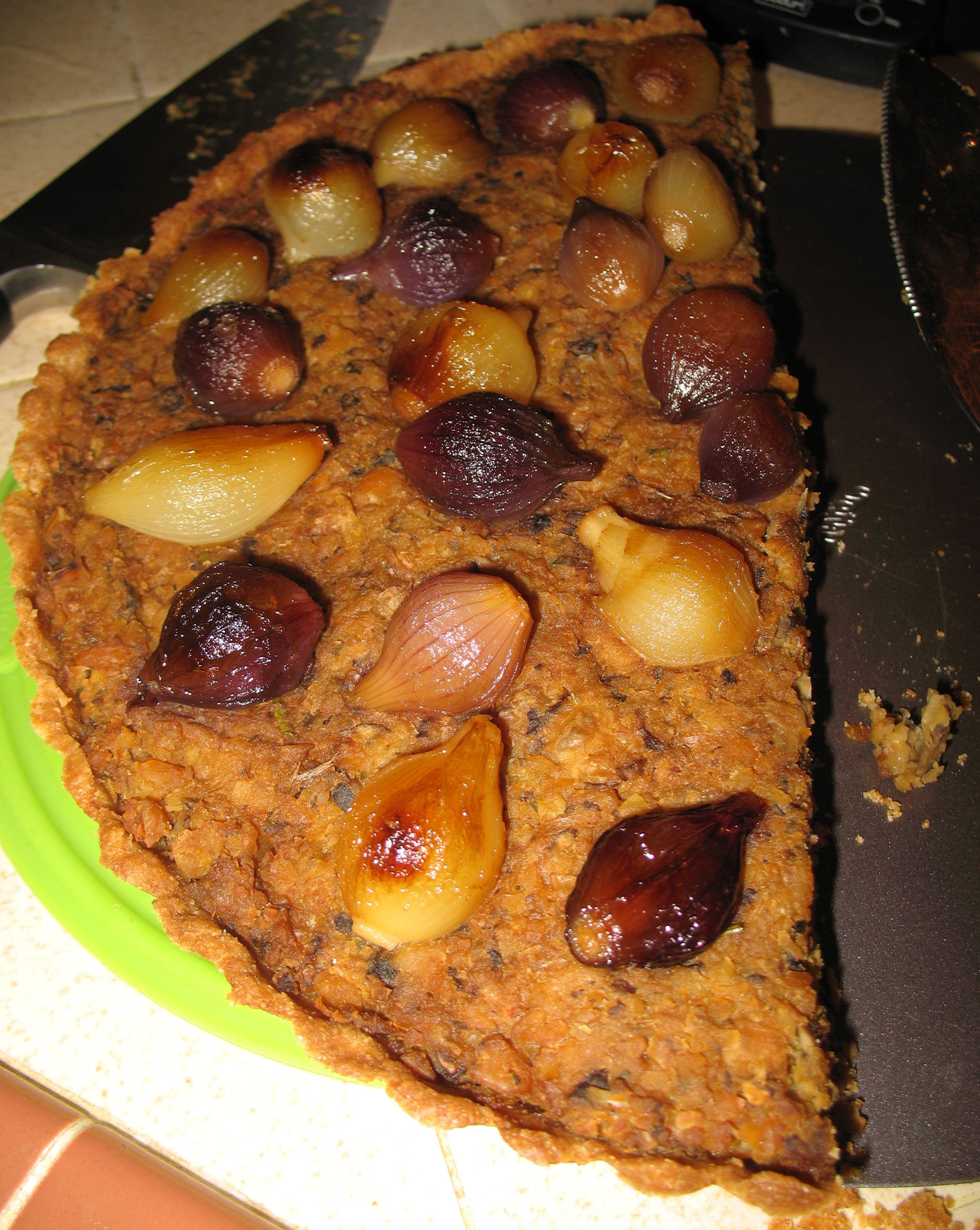 Jim gets mad at me because I have this bad ten­dency of mak­ing things up as I go along, which was the case with this. I had an idea of what I wanted, but no recipe, and just kind of threw it all together and hoped for the best. I know it will catch up with me some day, but for now as long as the out­come is tasty, I will dis­miss the poten­tial fears and keep playing.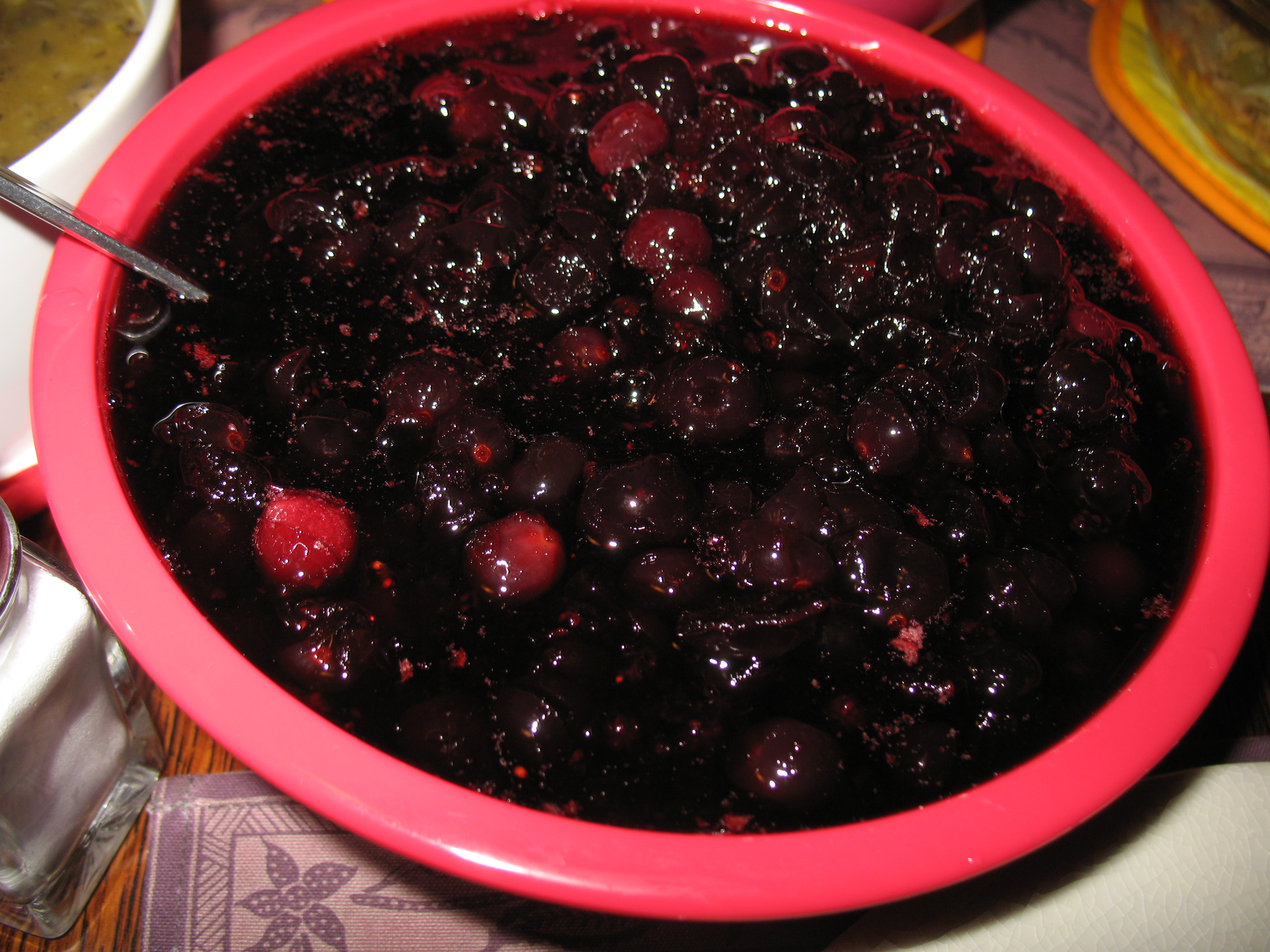 My sister-in-law's awe­some cran­ber­ries. If you think "Meh, a cran­berry is a cran­berry" you haven't had these babies.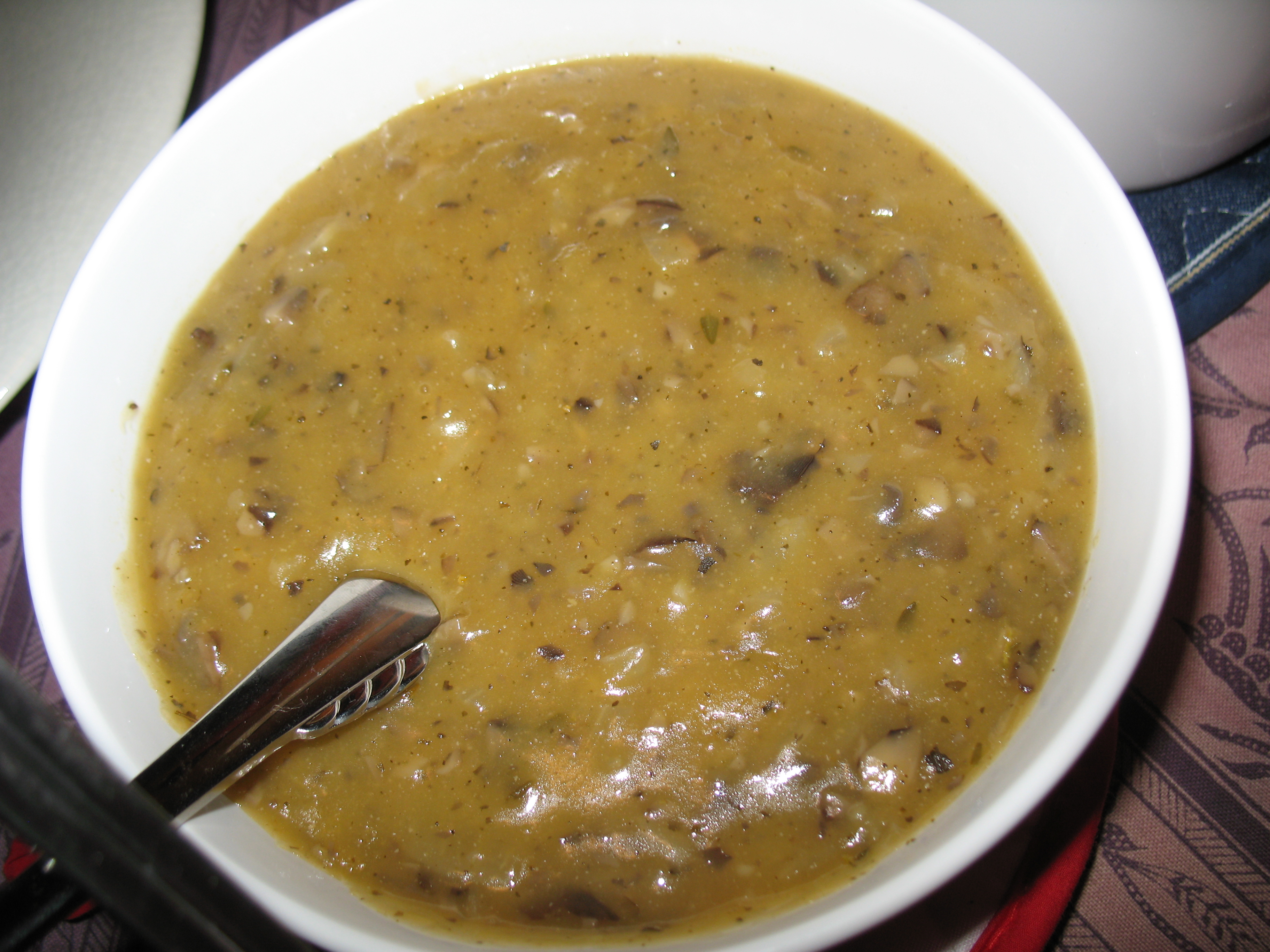 Crem­ini mush­room gravy.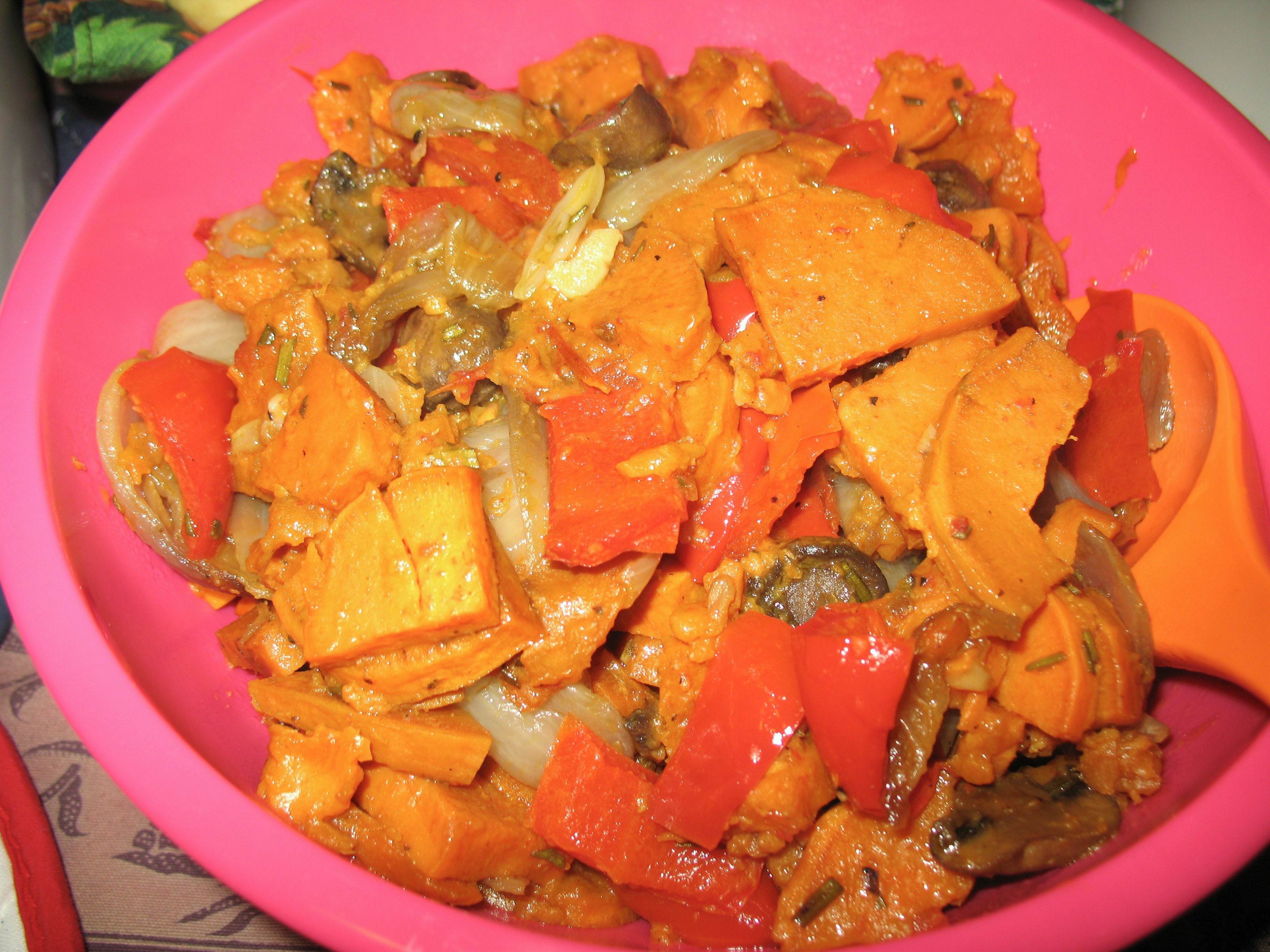 Roasted yam/onion/bell pep­per dish cour­tesy of my S-i-L. Nom.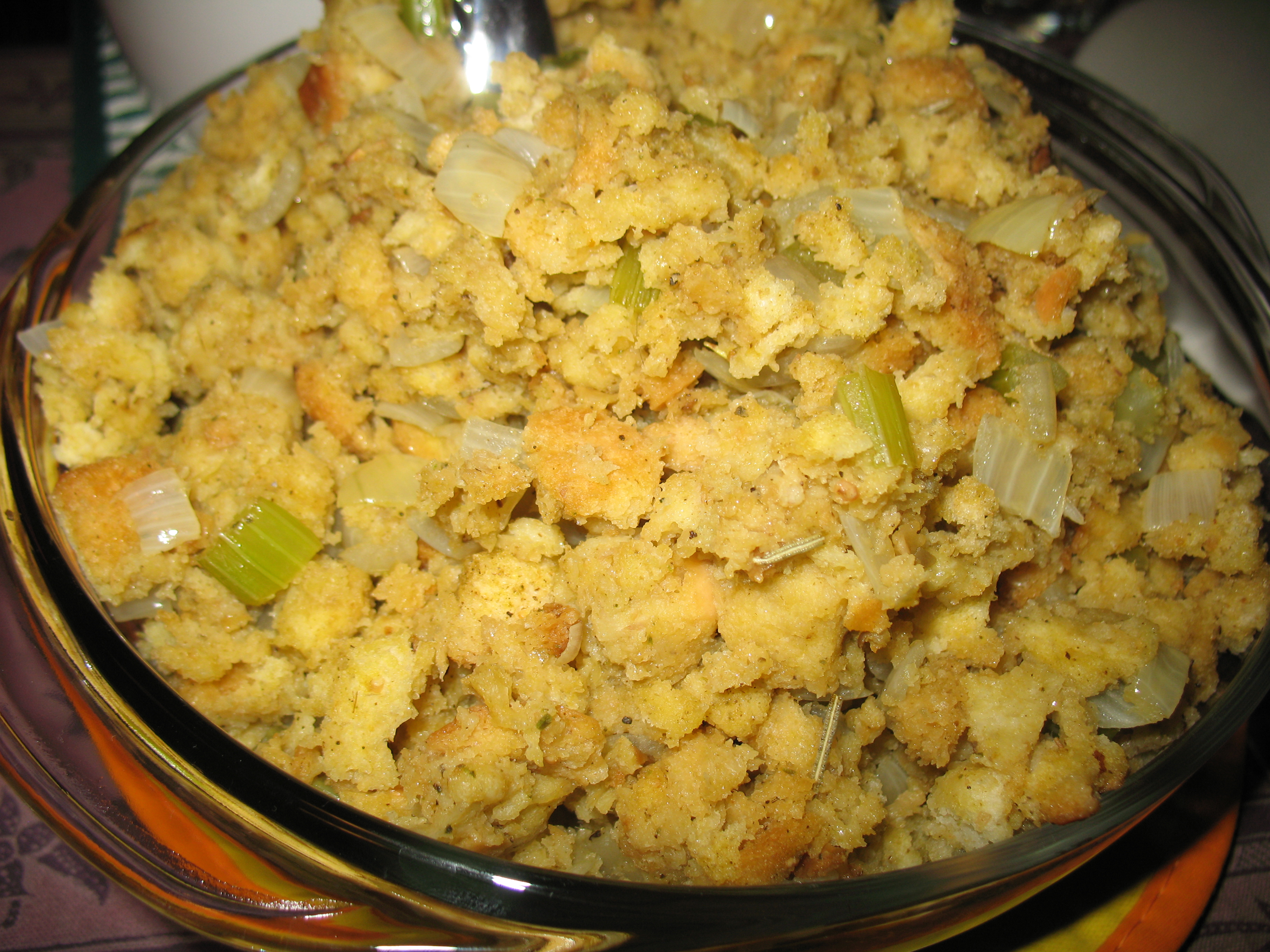 Stuff­ing. Made from a mix because I'm lazy like that and hon­estly like it bet­ter that way. Jazzed up with onions and cel­ery. Can't remem­ber what brand… one of the organic ones.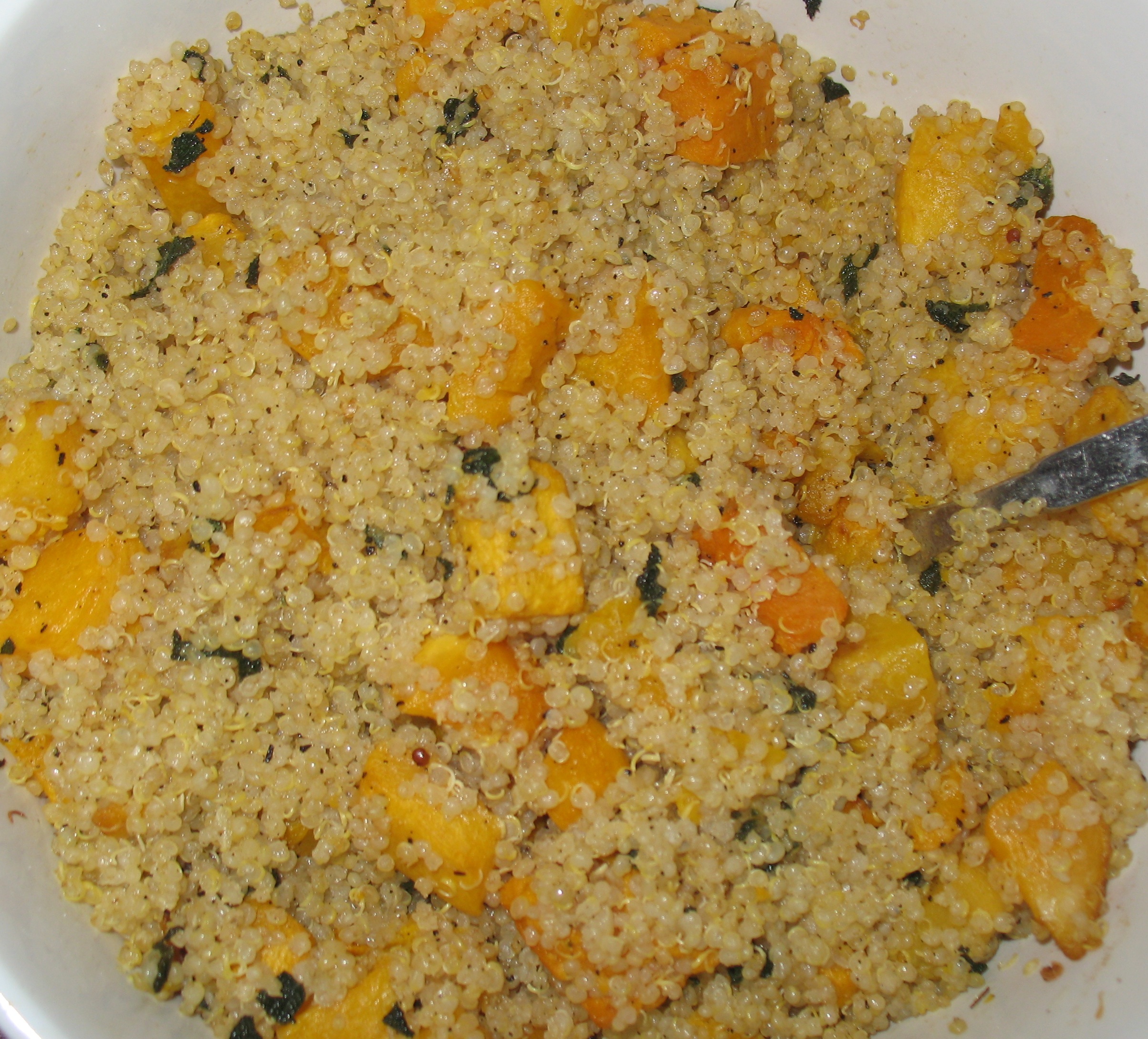 Browned "but­ter", sage and but­ter­nut squash quinoa.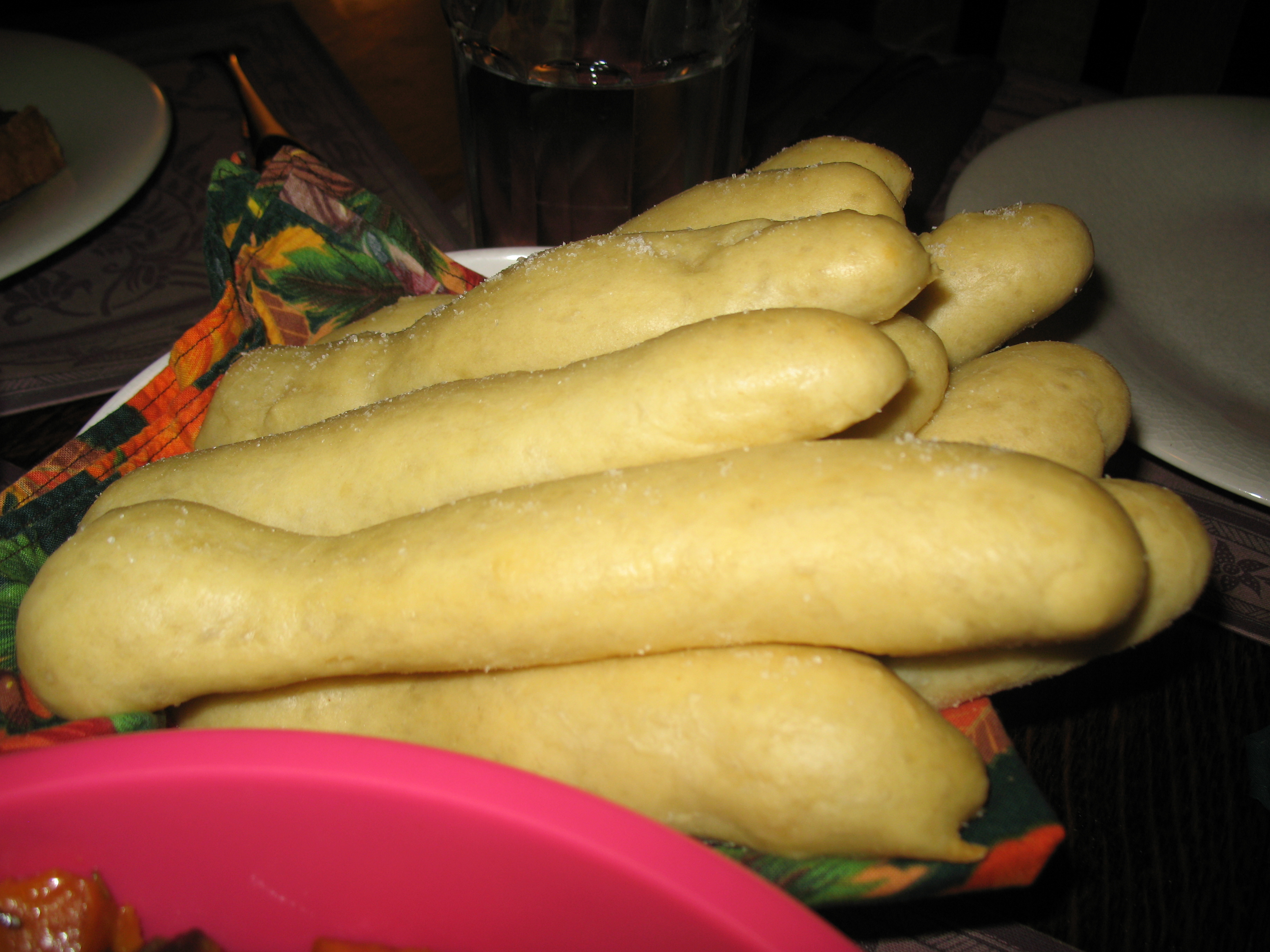 "Better-than Bread­sticks" from The 100 Best Vegan Bak­ing Recipes.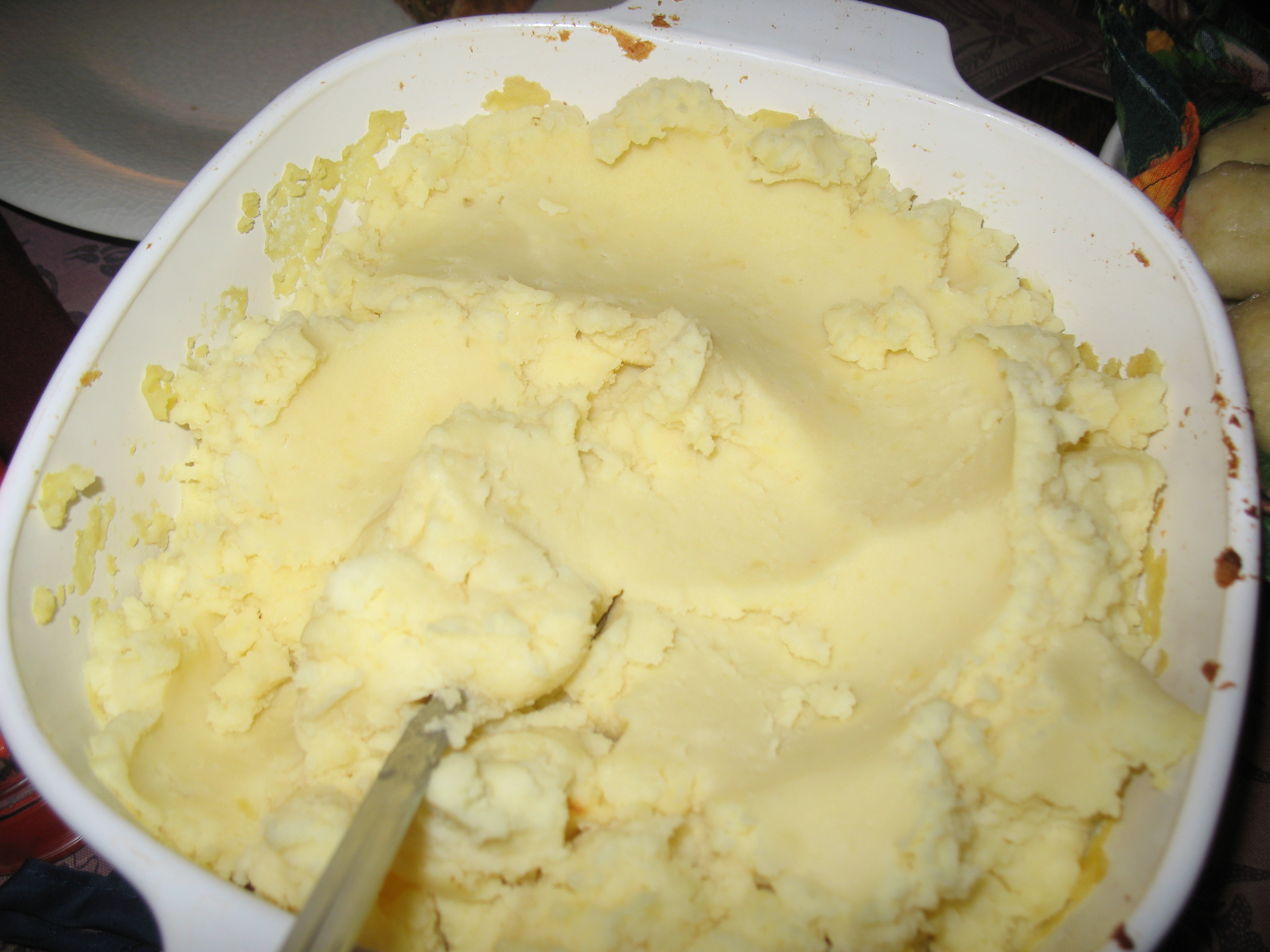 Mashed 'taters.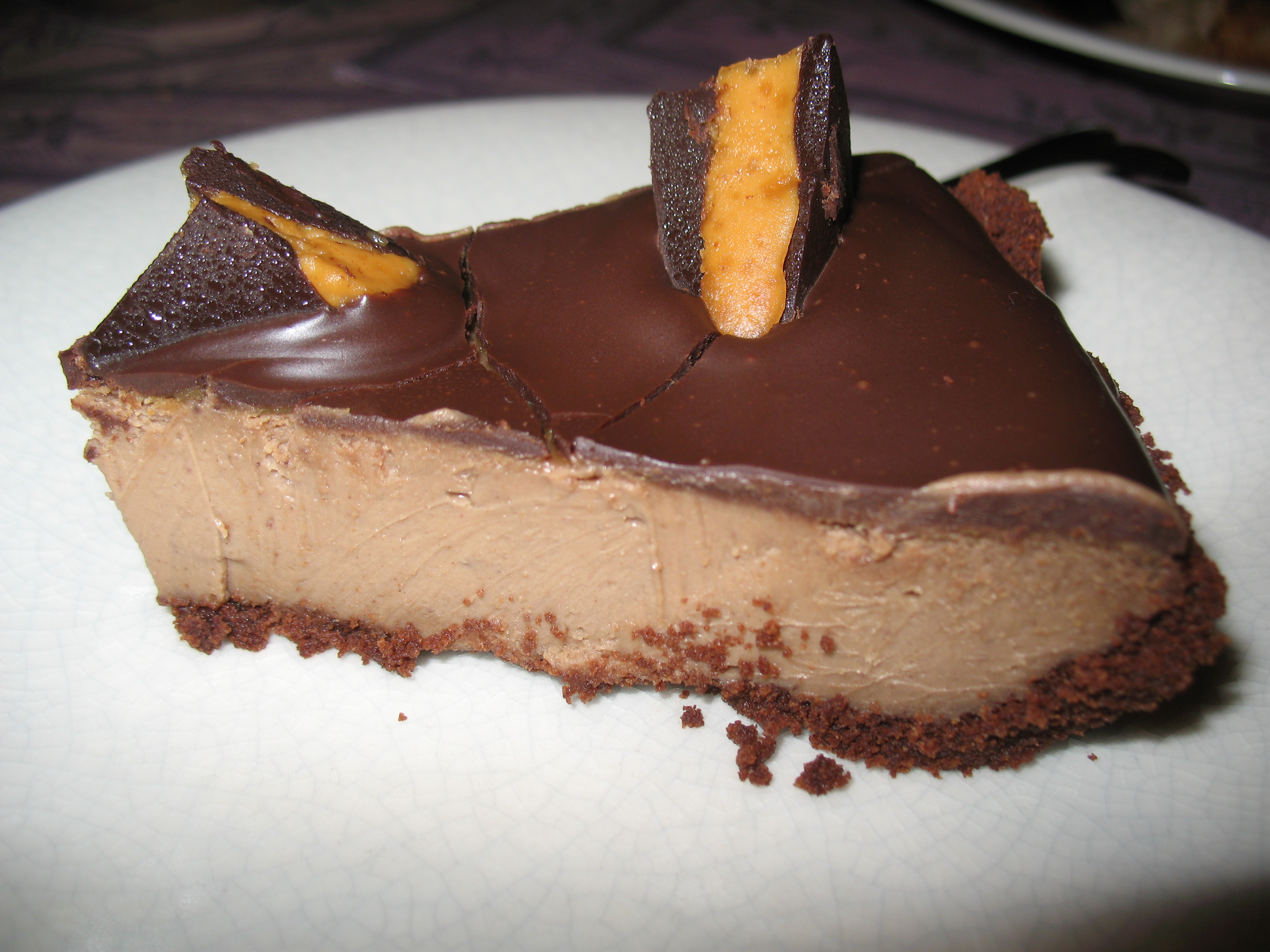 Choco­late Peanut But­ter Cheeze­cake. My ganache cracked, which made me sad, but it was really good.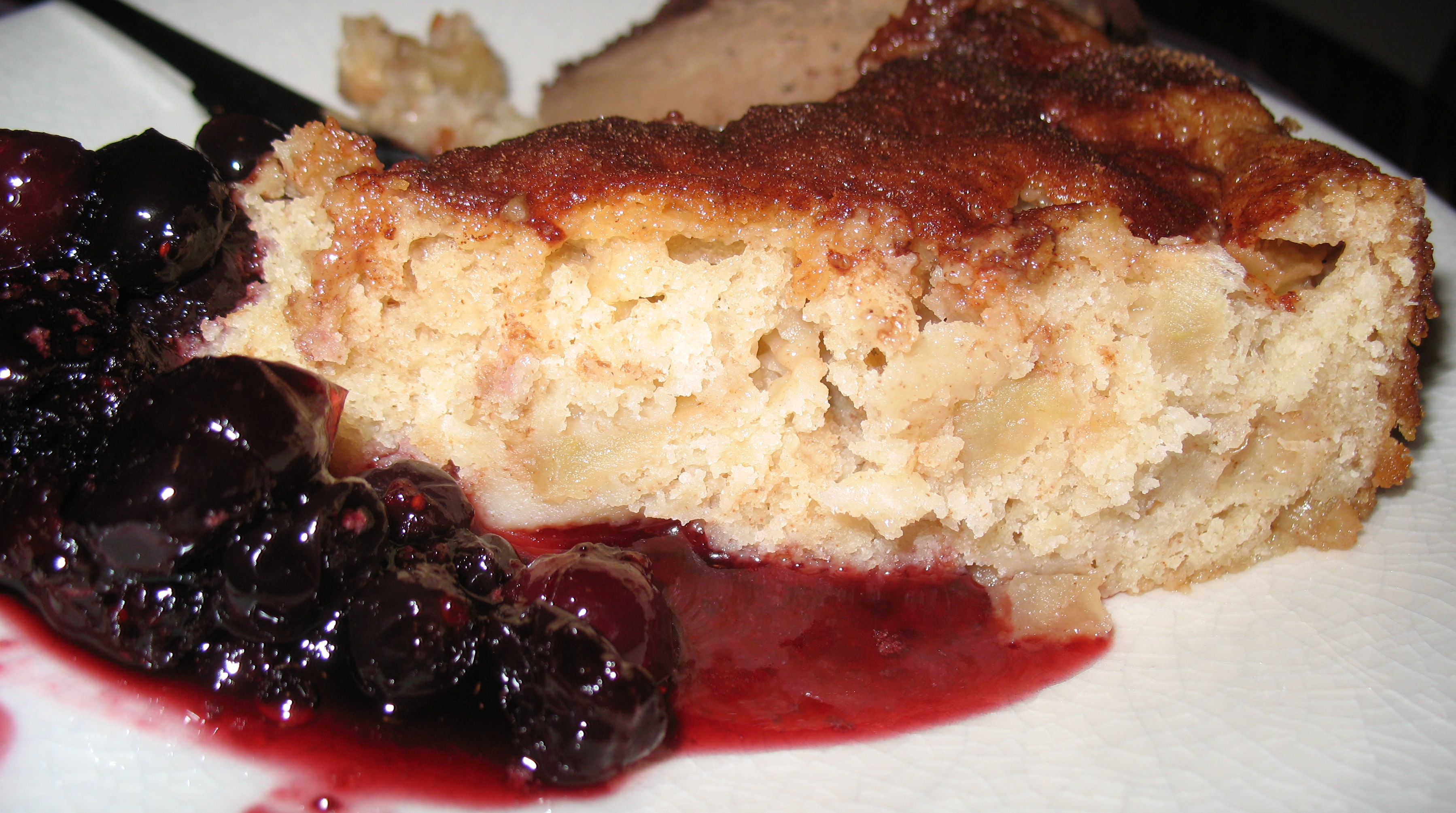 "Cinn-ful Apple Cake" from The 100 Best Vegan Bak­ing Recipes, served with left­over cran­ber­ries for OMG goodness.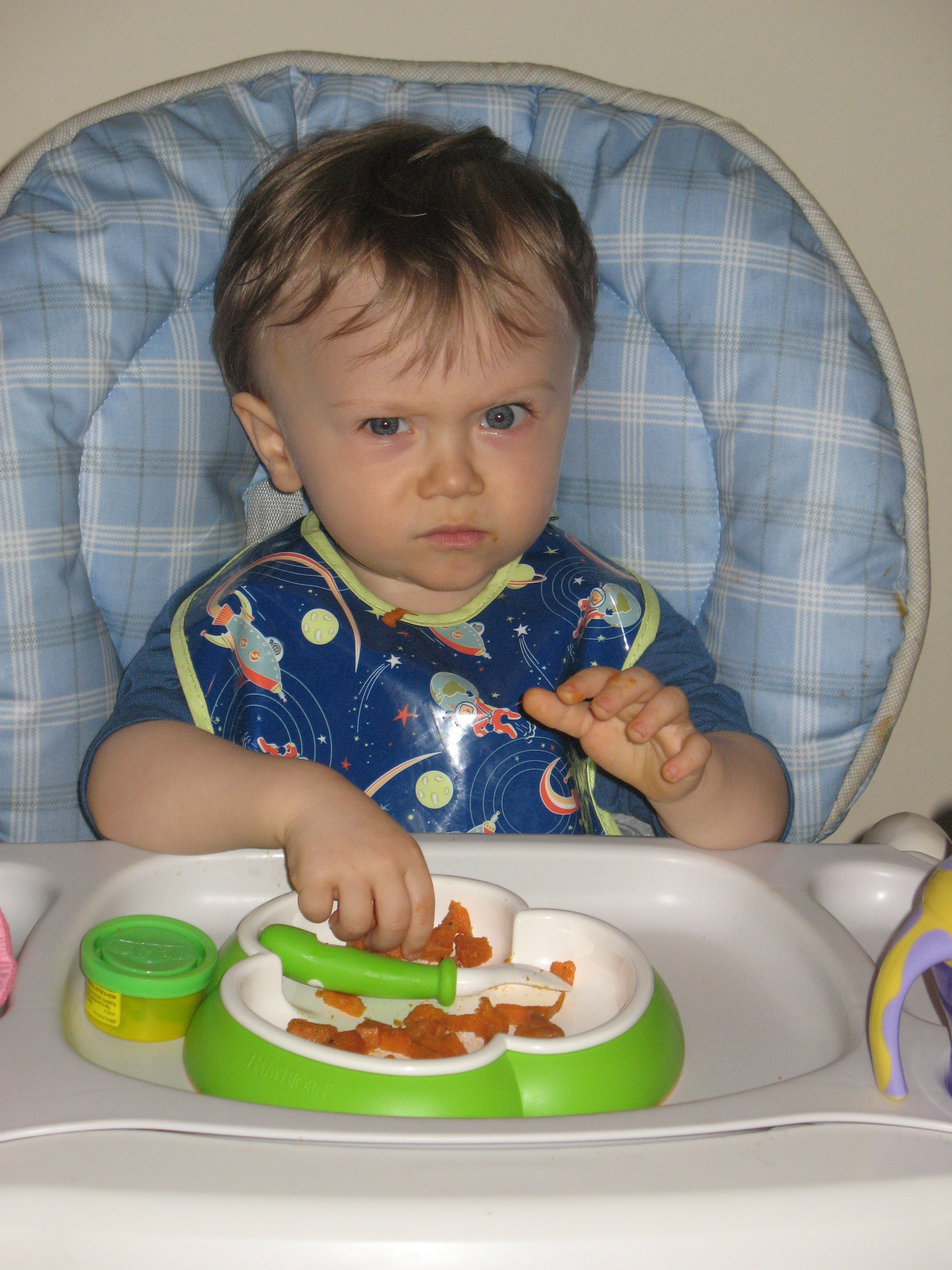 "No pump­kin pie?" you ask? Hey, don't be such a skep­tic! For as much as I love every other incar­na­tion of pump­kin, we're not big pump­kin pie peo­ple in our fam­ily, so I decided to forgo it for other yummy delights. I assure you, despite this sus­pect expres­sion, there were no complaints.