Port­land peeps–
Love kit­tehs? Love shop­ping? Love belly dancing?
This Sat­ur­day is the annual Pretty Kitty Bazaar to ben­e­fit House of Dreams. Buy some fun things for your­self, your fam­ily or your furry kids and par­tic­i­pate in the silent auc­tion. Lots of vegan peeps turned out to donate goods for the auc­tion and raf­fle, so there are loads of great things to be won and purchased!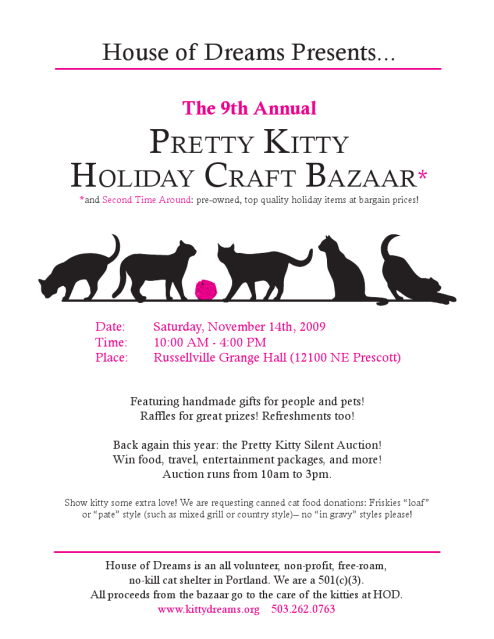 I bet you never thought kit­ties could ben­e­fit from your love of exotic danc­ing, huh? Think again! The fol­low­ing Sun­day, the 22nd, there will be a ben­e­fit cabaret show fea­tur­ing belly danc­ing and other assorted gyrat­ing good­ness to ben­e­fit HOD. Admis­sion is cheap so you can donate some extra bucks and enjoy a great show– come out and show your love!